Autumn Term Week 3 (week of 14.9.20)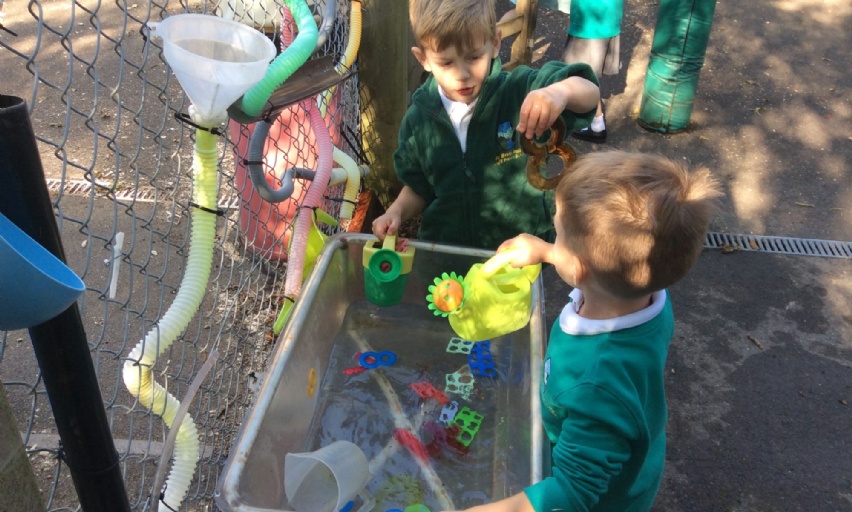 Our final week of mornings ...
Well Owls, we have completed our last week of just mornings in school. You have done brilliantly at lunch time having your lunch in the school hall. Even though we were the only class in there we have enjoyed eating our lunch in a different part of the school. Next week we get to have lunch in school and then stay afterwards to have some more fun!
This week we have been working hard to practice our name writing and have used our 'froggy fingers' to do so. We have also been doing lots of mark making and drawing in school, which is allowing us extra practice on our pencil holding.
Myself and Miss Maxwell-Brown have enjoyed asking you about all of the numbers you know from 0-10 and you have done really well! Next week we will be looking at some of those numbers a little more closely.
We spoke to Jigsaw Jenie again this week about how to be calm and about what makes us feel happy, cross, sad and excited. We spoke about all of the ways we could get back to being calm if we ever feel sad or angry and came up with some great ideas, such as; having a cuddle, taking some time out and breathing nicely. We practised our breathing this week in school and even used our very own chime to calm us in class. We loved using this and I must say, I was rather impressed with how relaxed and focus we all were! You were better than some of the older children in the school!
We finally had our first PE time this week (if you don't already know, I LOVE PE!). We enjoyed lots of dancing, galloping and moving to our songs. We had lots of people recieve WOW cards from Mrs Slade for their efforts and focus!
We have continued to enjoy our music this week, with lots of singing and dancing. We are starting to remember the actions and words to the songs now so we have started adding in some Makaton signing. We learnt the signs to 'Five Little Speckled Frogs' and 'Wind the Bobbin Up'. We were brilliant at using our hands to communicate!
STAR OF THE WEEK: This week we have started our Star of the Week on Friday's. This is where Miss Reed and Miss Maxwell-Brown choose someone who has been a super star all week to have a prize, certificate and get to take Oliver the Owl home to spend the weekend with them! Don't worry, Oliver the Owl comes with a letter explaining all about how when he returns he is cleaned by Miss Reed and isolated for the whole week to make sure he is ready again for the next Owl on the following Friday. He is very excited to spend some time having adventures with the Owls.
Our Star of the Week this week is ... Coco! Coco has shown super listening, effort an kindness throughout the week and has tried really hard with her learning, as well as trying to teach Miss Reed some Japanese! Well done Coco, Oliver the Owl can't wait to have a fun weekend with you! :)
I am so excited to spend even more time with you next week, with us being together in the afternoons. I know we might be a little sleepy but we will have lots of fun!
Remember to come into school on Monday and Thursday next week in your PE kit and don't forget your packed lunch if you need one. Also, if you haven't sent in your Tapestry form back to school, please do so as I have already set up the accounts for parents so that you are able to see all of your child's wonderful achievements and can comment back to me on there. Don't forget to activate your account if you have not done so already. Please also remember to check your child's bags for books and letters etc. They have come home with a new reading book along with a note explaining about it. We had two books left behind this week that were left on the floor that nobody claimed, so please inform me if your child didn't come home with a reading book. We also had one homework sheet crumpled on the floor too, so please let me know if you need another.
Keep sending in your home WOW cards and don't forget to bring your homework folders back in to show Miss Reed. Keep reading at home and writing in your reading records.
I can't wait for another week of owls fun!
Miss Reed :) x