20.10.21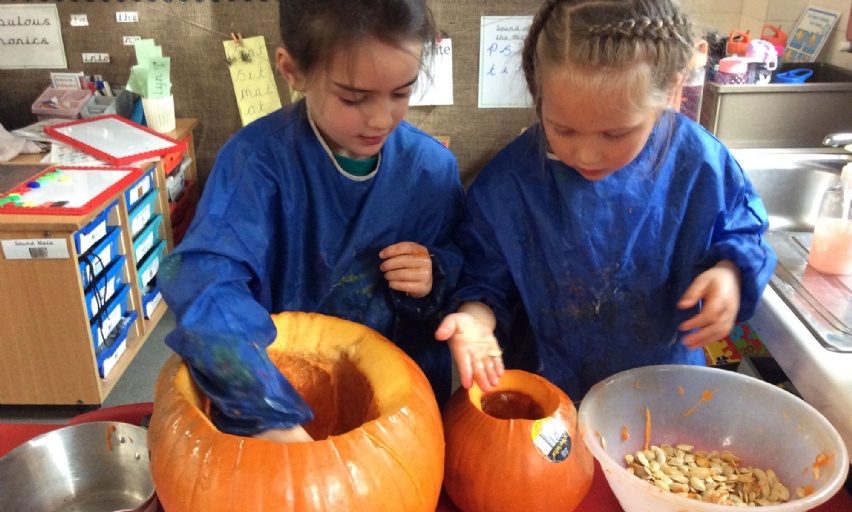 Pumpkin investigation......
This week we have had lots of fun with pumpkins!
Owls made predictions about how many seeds were inside and ordered them by size. We even counted some seeds in twos!
In Literacy, we read pumpkin stories and thought of words to describe the pumpkin. We found out that the bumpy parts on the pumpkins are called ribs.
Owls loved making pumpkin muffins and though carefully about the ingredients they needed.
Have a lovely half term
Mrs Nicholas x