Term 2 Week 2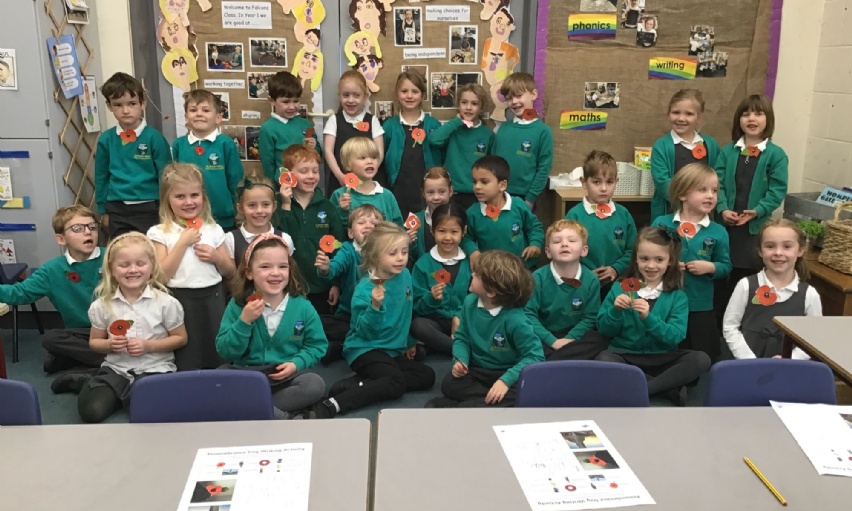 In class this week the children wrote their first cold write in English. I was really proud of them for having such confidence to use their ideas from their planning and put their ideas into full sentences.
We have been focusing a lot on punctuation, ask your child to tell you some of our actions for a capital letter, finger space, full stop and question mark!
In maths we have been working on small worded problems, retrieving the important information and using this to write the addition number sentence.
Please look out for nativity costume letters in reading folders today.
Please could you send your child into school next week with a keyring. To make flashcards a little more fun we would like to attach the reading words your child is working on onto a keyring so as part of their EMT they can practice their keyring words. Please don't go out and buy a keyring, just an unused one from home will be great, thank you.
On Thursday the children observed the 2 minutes silence for Remembrance Day and wrote some lovely prayers and reflections, some of which were shared in celebration assembly.
And finally, as part of this weeks homework, please talk to your child about your family tree. We will be looking at family trees in our history work, starting with our own and then looking at Queen Elizabeth II.
Have a lovely weekend everyone.
Mrs Willoughby