Term 4 Week 1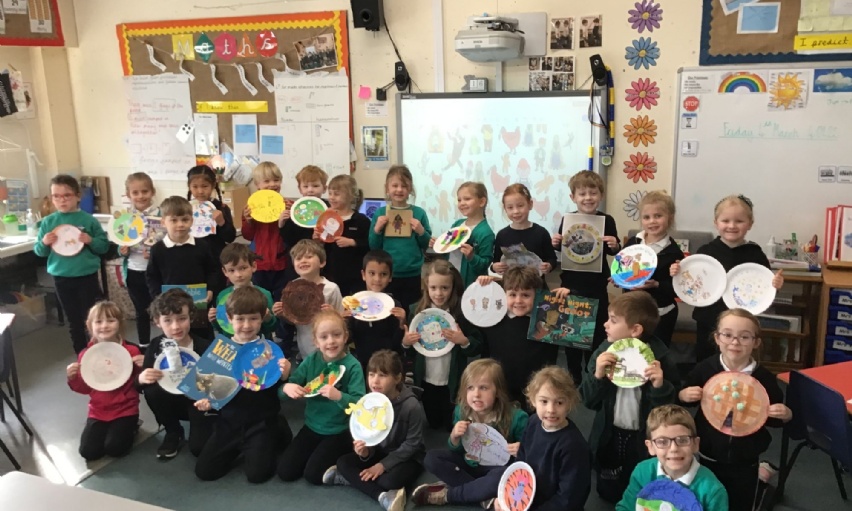 WOW! Thank you for all the amazing story on a plate contributions, the children have absolutely loved sharing them and having a turn to explain their story. It's been such a valuable speaking and listening exercise as well as sharing a love and range of stories. So much time and effort has gone into producing them, thank you.
Homework coming home today is in a slightly different format to the usual. As mentioned at parents evening I said I would slightly mix things up this term. I have sent home on card, the next set of high frequency words that your child needs to learn to read, write and spell. Please could you cut these out and add them to your child's key ring. There are some words to read which are similar to the flash cards that will be used in the June phonics screening check. There are two worded maths problems. These can be answered on the sheet or in the yellow homework books.
As part of our DT this week we looked at a comprehension in our reading lesson on how to make a stir-fry. The children have really enjoyed the discussions about what vegetables they like and have begun writing their recipes.
On Wednesday 9th March we will be making stir-fry. The children will be doing some element of preparing, washing, peeling, cutting or grating. They are welcome to bring into school an apron and a peeler and grater if they would like to. We will be using ingredients like carrots, cabbage, corn, tomatoes, peas and peppers.
The children have loved their work on measure this week, we began with non-standard units of measure, and then progressed to using a ruler and measuring in cm. It would be great if you could measure their height at home and send in a photo!
Thank you for all your lovely comments at the door this morning, I have spoken to the children today about my leaving at Easter and explained very carefully the reasons.
Have a lovely weekend.
Mrs Willoughby