Spring 1 Week 3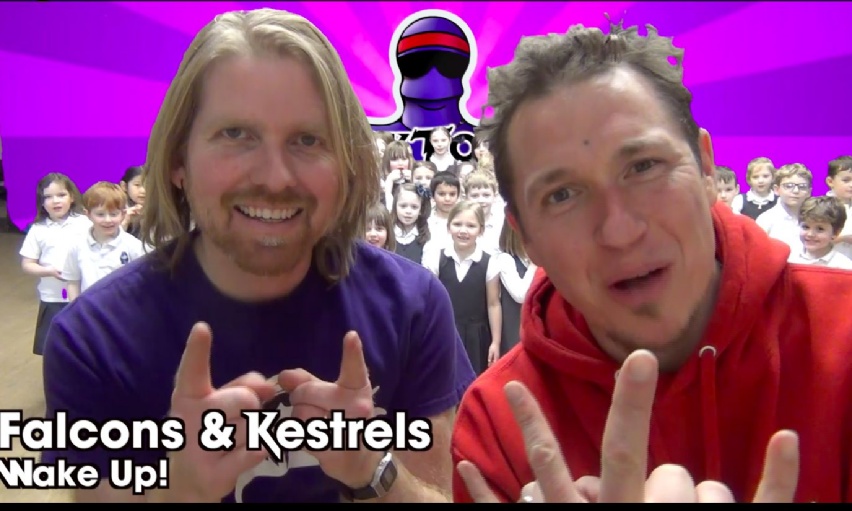 A great Friday with Rocktopus!
Another positive week in Kestrels class!
This week we have been focusing on descriptive writing, statistics within maths, animal offspring within science and continents in Geography. Don't forget to teach your families the continent song! I've attached the link below for the continents' song so that you can enjoy it at home!
https://www.youtube.com/watch?v=SYn0HSVePbA
We have had such a great week of learning, but our week was made when Andy and Tom from Rocktopus came to visit us on Friday! We had such an amazing time creating our own 'wake and shake' song with the rock stars and even became rock stars ourselves! We came up with the lyrics and the dance moves and Rocktopus helped us to turn that into our very own rock song! Andy and Tom were full of energy and got us all up and dancing on our Friday afternoon. We are going to be seeing our creations on Monday afternoon with the whole school, then they will be shared on our school website so that all of our families can see too. We know you will enjoy them just as much as us!
Star of the week:
Our star of the week this week is ... Chloe! Chloe has shown great perseverance this week and is always kind to others. Chloe is always asking if she can help others and tries her best throughout! Well done Chloe, you are a superstar!
Write of the week:
This week we were celebrating writer of the week, our writer of the week is ... Mabel! Mabel has tried extremely hard within her description writing this week and this has shown within her writing quality! Well done Mabel.
Reminders:
- Make sure to book a parents evening slot on School cloud.
- PE is Monday and Tuesday.
- Reading books and water bottles are to be in every week.
Miss Reed x