Class Blog
2nd July
We have had such a busy two weeks.
We have loved our bridges project. We found out about different type of bridges and then enjoyed designing, making and testing. Our bridges had to fit two cars and they all succeeded.
In the last two weeks we have played lacrosse and cricket, done yoga and some athletics, finishing with an amazing sport's day today. The children fantastic, really challenging themselves and pushing themselves to the best they could be.
We have also loved being part of the project to improve our own community by working together to improve the Yatton Keynell village pond. This is work we are looking forward to continuing in Y6.
Friday 21st May
This week we have begun to think about issues in the Rainforest such as habitats being destroyed and deforestation. We enjoyed the story of the Great Kapok Tree and have begun to think about our persuasive writing for speeches.
In maths we have learned how to use a protractor both to draw and measure angles.
We have learned how to use a back stitch and have started to plan our patterns ready to start our sewing on Monday.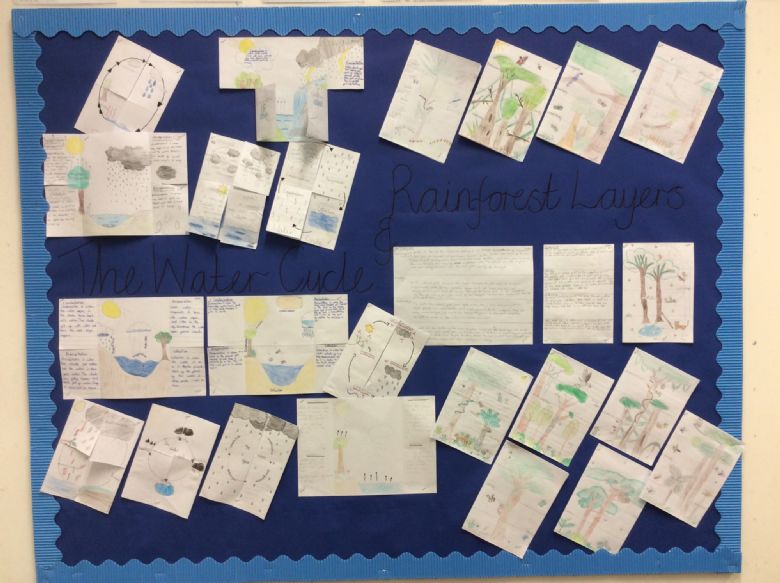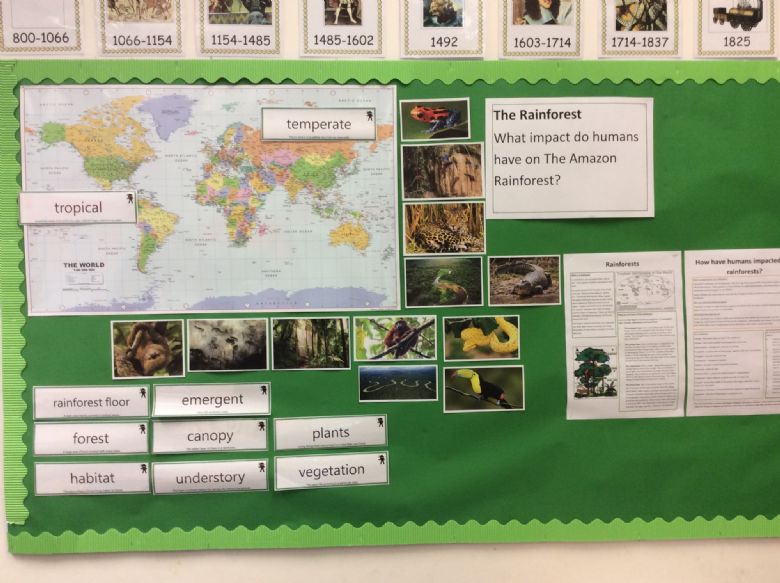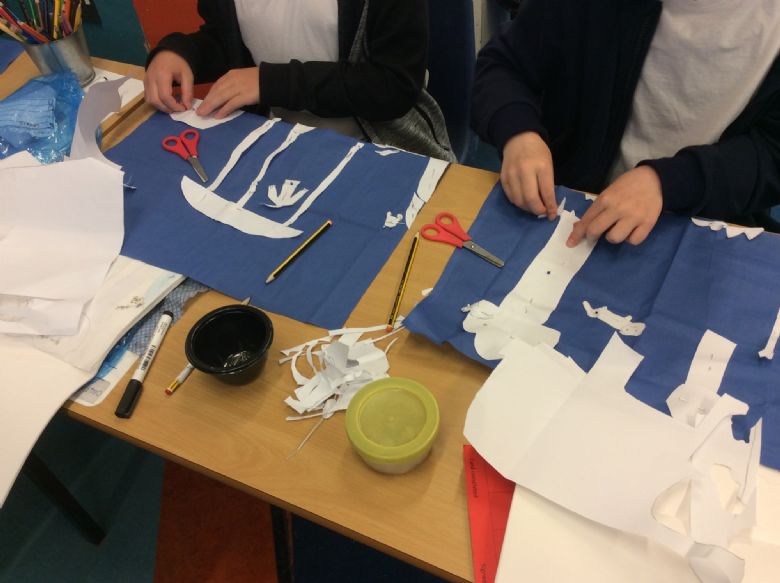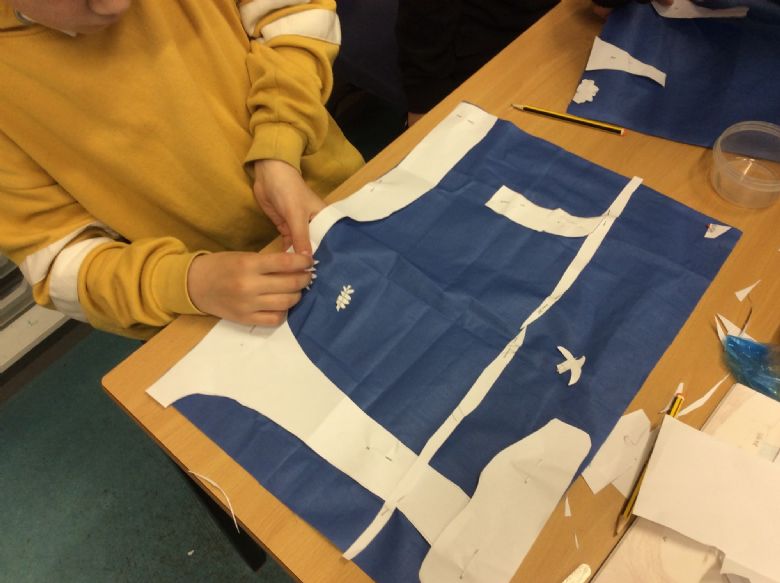 Friday 14th May
We have enjoyed creating our own creatures that could live on the planet Pandora.
We have done water colour paintings of the creatures and then written fact files.
Our understanding of Fractions, Decimals and percentages has really improved, and we are now much better at finding the equivalents.
In geography, we have finished our leaflets which explain what happens in each layer of the rainforest.
Friday 7th May
This week we have continued to learn about the rainforest. We have been learning about the layers - the plants and trees that grow there, and the animals that live there.
Today we did our final piece of writing about the planet/ moon Pandora. The writing has been amazing. Next week we will be creating creatures that could live there.
In Maths we have shown fantastic understanding of decimals and matching them to fractions. Next week we will look at percentages as well.
We had a great session with Mrs Collins form Sheldon. As well as a drama lesson we also got to find out about life in a secondary school and were given a free gift.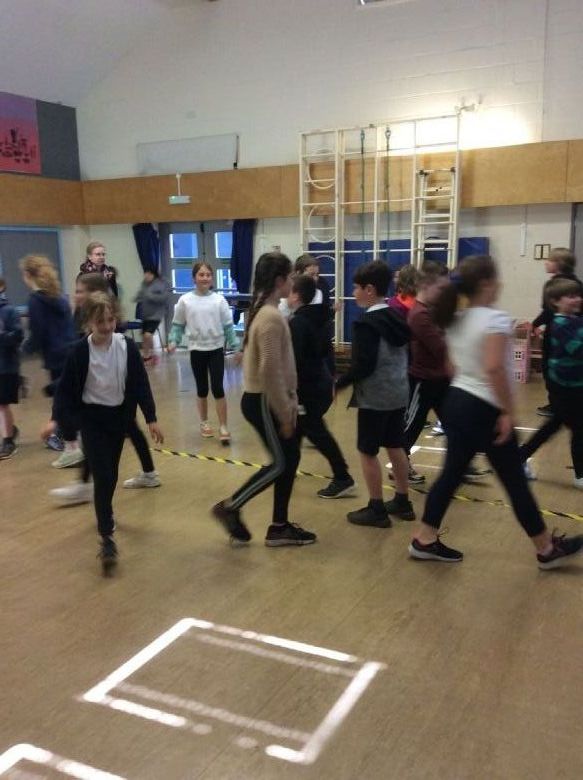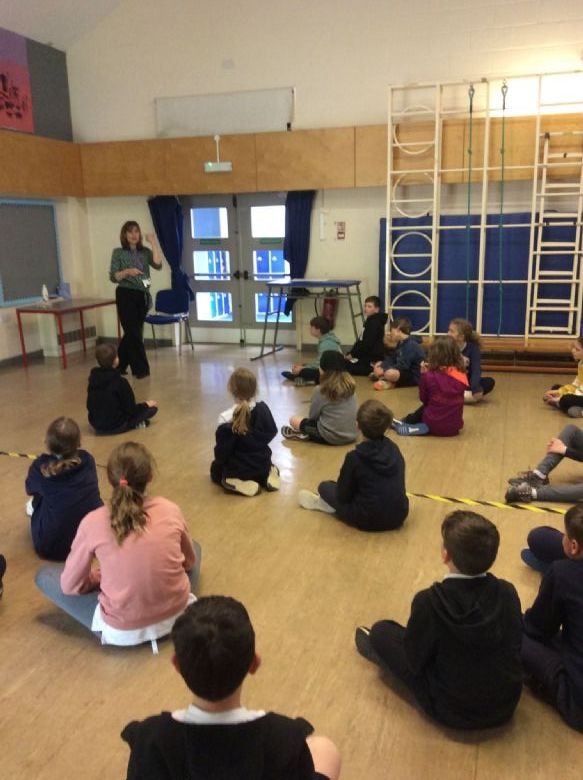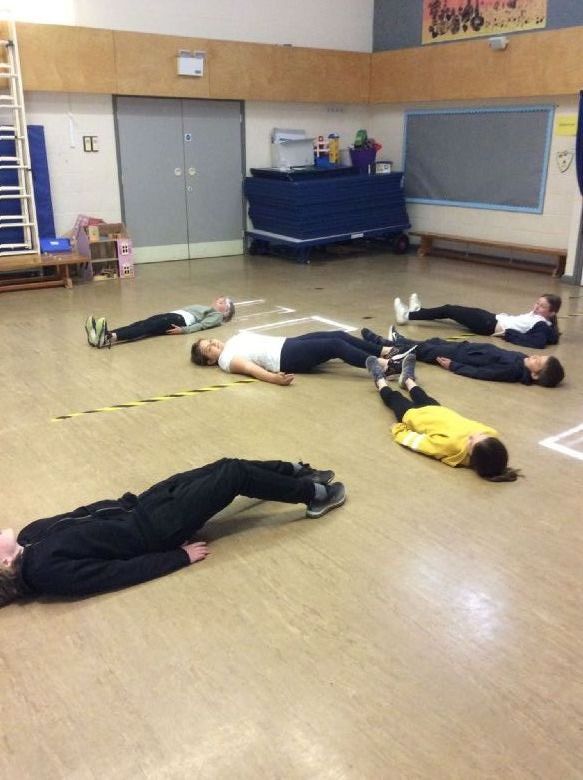 Friday 30th April
We have had so many interesting things happening this week.
We had our final maths lesson from Miss Locke at Sheldon and we all loved our live Microsoft Coding lesson. It was great fun and we were able to submit our answers live.
Unfortunately Cricket had to be cancelled but enjoyed a very energetic session in the hall instead.
Today we have been researching TRUE and FALSE facts about the rainforest. Maybe you could quiz us on what we know.
Now that weather is getting nicer we are enjoying getting outside and having picnic lunches - though a little n=bit warmer would be better.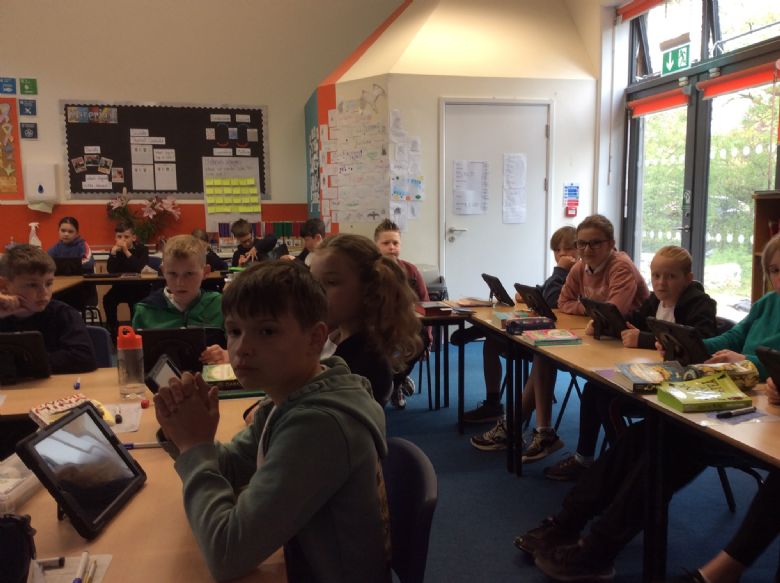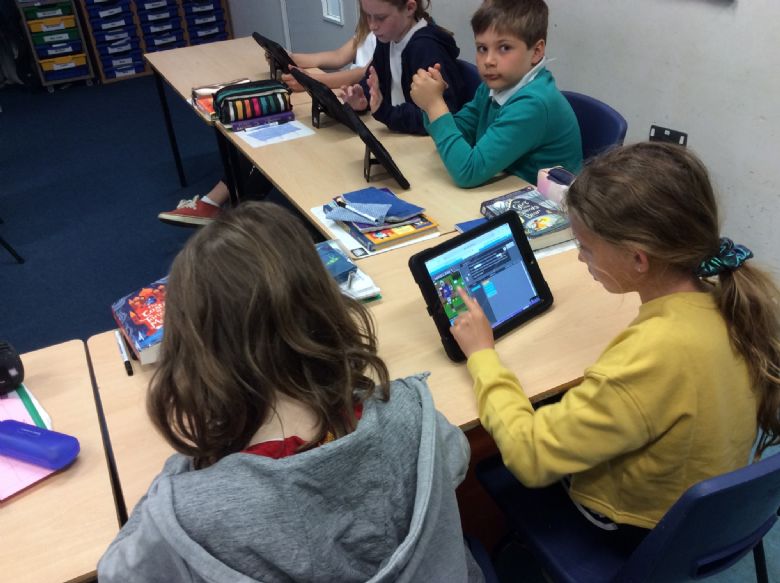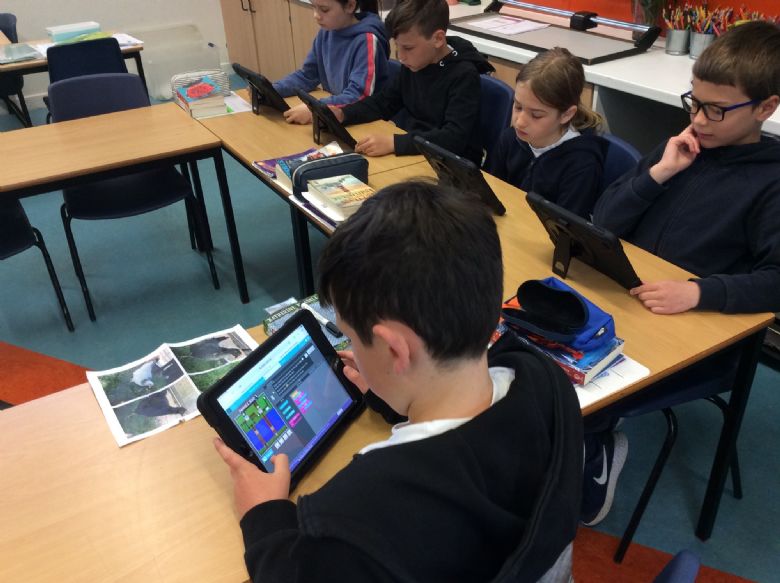 Friday 23rd April
What a busy start to the summer term.
We started the week with our final lesson from the Sheldon art teacher. We also had a maths lesson from Sheldon and have our second one next week.
We loved our cricket and rugby and it was nice to be outside in the sunshine and enjoy the fresh air.
In geography, we have been learning about the Water Cycle in preparation for our learning about rainforests.
Today we say outside and enjoyed our first 'picnic lunch' of the summer.
Next week we are looking forward to our live Minecraft coding lesson.
Enjoy the sun this weekend everyone
Mrs H
Friday 4th December
Mrs Henshall
We can hardly believe that we are in December and this week has been a very busy one.
Everyone enjoyed the opportunity to do gymnastics and use the hall equipment including the Wall Balls. The children were creative with their bridges and balances and it was great to see their confidence growing in this area.
We have had visitors for worship this week - Trevor visited us virtually and Rev Anjali was able to join us in person.
We also had a virtual NSPCC assembly and a workshop. The children were able to explain how they keep themselves safe and look after themselves both physically and mentally and all knew about using trusted adults to talk to if they had any concerns. I was very proud of their maturity during this workshop.
Today the children have made Christingles with Mr Pike and can explain the symbolism of a Christingle, knowing what each part represents.
We have also had our first Forest Schools session with Mr Summers - great to use the outside space to extend our learning.
Just 2 weeks left to this term but no doubt they will stay just as busy.
Thank you to everyone so far for taking part in the Reverse Advent - our box of donations is filling up nicely and we are looking forward to taking these donations to the local foodbank in Chippenham nearer to the end of term.
Friday 20th November
by Lewis and Toby
In PE this week we had fun working on our netball skills with teachers form the secondary schools. We did a lot of exercises and really enjoyed ourselves.
We also did a Diwali dance workshop and retold the story of Rama and Sita through freeze frames. It was great - we all loved it.
In history we have been writing our reports about space exploration. We used the Ipads to gather information and make posters about other famous explorers like Neil Armstrong and Marco Polo.
We have been learning to play the ukuleles in music and have been practising the C chord.
Overall this week has been extremely fun and we have enjoyed it.
Friday 13th November
by Dylan and Harvey
In RE we have been learning about the Hindu festival of Diwali and we designed Rangoli Patterns. We used square paper for this. A Rangoli Pattern is what Hindus use to welcome the goddess Lakshmi into their homes.
In PE we were using our bodies to make different bridges. We made this more challenging by using benches and mats.
This wek in maths we have been learning about line graphs and how to understand them. We also had a go at drawing our own.
In Handwriting we have started to use pen. We have been thinking about plurals and a y changing to ies.
In English we have been writing reports and wrote introductions about Explorers.
Inn science we have been learning about the planets in our solar system and how far away each planet is from the sun. We also did an experiment using toilet roll to find out how far away each planet is.
Friday 6th November
By Finn and Jack
In science this week we have started to learn about space and the moon.
Neil Armstrong and Buzz Aldrin landed on the moon. Their spaceship was called The Eagle
In English we are learning how to write reports and we are writing a report about explorers.
In Maths we have been learning about different types of data and how to present it in different charts.
We have worked really ard with our spellings and will start learning our Y5/6 tricky words.
Everyone has concentrated really well this week.
We hope everyone has a good weekend.
Wednesday 21st October
Well done Kites on a fabulous first term. You have focused well on your learning for the last few weeks.
Your work for harvest was brilliant and it was nice to share as a whole school.
Thank you to everyone that made donations to the Corsham Foodbank. Mr Pike and I delivered it all yesterday afternoon and they told us what a difference it would make to people in our local area.
Don't forget next term we will be doing PE on Monday and Tuesday.
I will see you all soon. Enjoy your holiday :-)
Mrs Henshall
Friday 16th October
By Betsy and Martha
This week in maths we have been learning about subtraction and addition. We have also been doing word problems using all the amazing learning from this term.
In English we have been learning about complex sentences and have done a story HOT WRITE about our book The Arrival.
For Science we have tried and tested our NASA project models. Dylan won in our class.
In PE have played hockey and done circuit training. The matches were really good fun in hockey. Some of the circuits were very challenging and got everyone working hard and very sweaty.
Music has been fun too. We have finished our ostinatos and created new ones for Pluto. Holst's music is very dramatic.
We have really enjoyed this week.
Note from Mrs Henshall
Next term PE will be n Monday and Tuesday
Friday 9th October
By Georgia and Phoebe
This week in maths we are learning subtraction and rounding big numbers. We have used exchanging in our subtraction and we are getting the hang of it.
In English we are writing compound and simple sentences. As a demonstration here is a compound sentence:
The family walked to the train station, and the dad clambered onto the train.
In music we played an instrument called the Xylophone, it makes really high notes.
In PE we finished our hockey competition. Team 4 won over all but we all had great fun and loved learning our hockey skills.
Please don't forget next week we will be starting and finishing school at the normal times!
Friday 2nd October
By Isaac and Austin
This week in science we designed our own space shuttles for a NASA project called PROJECT TOUCHDOWN. It was really interesting and fun to design with only a small amount of objects.
In maths we have been learning about negative numbers and solving missing number problems. We got to write our own problems and come up to the board for the class to do.
In English we are writing about a book called The Arrival. It has no words so we are writing part of it.
Friday 25th September 2020
Everyone has been very tired this week but have worked hard to keep focused on their learning.
We have started to learn about different land features and be able to describe them. We will then move on to thinking about why people might have wanted to explore these different places.
In maths we finished our unit of work on place value and everyone did brilliantly, showing they have a good grasp of number.
In PE on Friday we did a tough 'circuits' session. I think everyone found it very tiring, especially the star jump squats. Looking forward to another session next week. Have a think about other activities we could add in.
The children should have brought home spelling books and new spellings this week. Keep practising them everyone including your tricky word lists.
Have a great weekend and I will see you all with smiles on Monday :-)
Friday 18th September 2020
We have really got into our learning now. Everyone can remember the names of the continents and are finding out about the features of each continent demonstrating their good research skills.
In French we have been recalling how to introduce ourselves to other people and ask each other questions. Everyone worked hard on their French accents - I am sure they are going to be amazing linguists.
Hockey has been so much fun. This week showed we were really controlling ball so we began to add in some interception and hitting the ball a little bit further.
Well done Kites another fab week :-)
Friday 11th September 2020
What a busy full week back in school.
Everyone has enjoyed PE this week. We have begun learning hockey skills and have been making sure we are holding our stick correctly and learning to control the ball by dribbling - the races were an exciting end to our lesson.
Our writing was inspired by some intriguing objects - who was the person that these things belonged to? Everyone decided it must be some kind of explorer or adventurer.
In geography we have started to learn about the continents and oceans ready for understanding the different places that explorers might have visited and the reasons why.
Friday 4th September 2020
Welcome back everyone.
We have had a great start to Y5 and everyone has been happy to be back in school. There have been some new routines to get used to and the children have been great at adjusting to these.
In class we spent time thinking about what we needed to do to have a successful Y5. We discussed: being polite, listening, facing challenges and working as a team.
Next week we will be starting our geography topic all about EXPLORATION