Week 5 (w/c 04.05.20)
06.05.20
Hi Eagles,
I hope you've been getting on well with your work so far this week and have made a start on your secondary transition work.
For a mid-week challenge I have attached a code cracking worksheet below.
As well as this Alex would like to set you some quiz questions based on the Guinness Book of World Records. Have a go and I'll post the answers in a few days!
1. (2019) Which is the heaviest statue in the world?
2. (2020) Who is the richest person in the world?
3. (2020) What is the highest grossing film series?
4. (2012) Which bird makes the biggest nest?
5. (2015) When was the first Guinness Book of World Records released?
6. (2015) Which river is the longest?
7. (2015) How long is the longest river?
8. (2020) Which television presenter has been presenting the longest?
Good luck :-)
04.05.20
Hi Eagles,
I hope you have enjoyed reading the Tempest and making your sculptures last week. I received lots of photos of your art work and have been very impressed! I have also loved your digestive system models, some of you have been really creative with that - well done!
This week your home learning looks slightly different because I have set you less work. This is for a few reasons -one is because this week has a bank holiday on Friday, which means the week is 4 working days instead of 5. The second is that you have should have now received your Y7 transition work. If you are going to Sheldon your parents will have been sent an email with the work from me. If you are going to Hardenhuish your parents will be sent emails directly from the school over the next few weeks.
A few things to remember about your transition work:
- The work is for you to have a go at, to the best of your ability, but do not worry if you cannot complete it all or any sections are left blank because you do not understand.
- The work is not going to be used to put you into sets.
- The work is supposed to be enjoyable!
- The completed booklets are to be taken to your secondary school when you start in Y7. (Do not send them to me!)
If you do not have access to a printer, please let me know via email and I can print the booklets in school for your parents to collect.
Your parents should also have received an email from school about your leavers hoodies, I know lots of you will be excited about that :-)
For those of you who are interested, Bath Spa University are running an art competition for children aged 5-16. Head over to this website for more information and to enter: https://www.seewhatisee.me/
I hope you enjoy your week and I look forward to hearing about and seeing the work you complete. Remember, I'm hear to chat if you need me.
Take care and keep smiling - you're all doing a great job!
Miss Davies :-)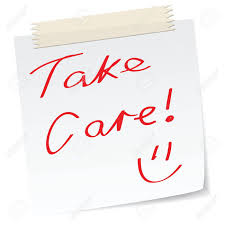 P.S Check back here on Tuesday as I am going to upload a Guinness World Records quiz from Alex!