Summer 1 Week 1 and 2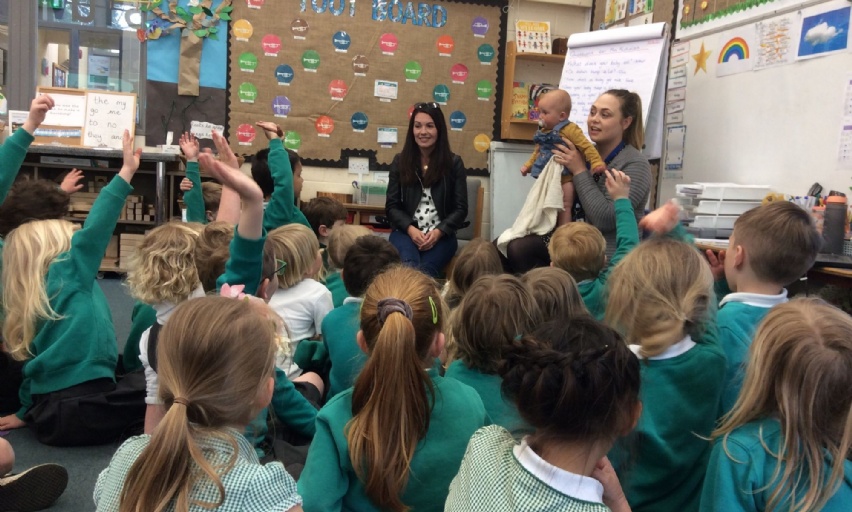 What a great first 2 weeks back in Owls we have had!
We have been working hard within our learning and are becoming great little writers! Don't forget to look at our entries on Tapestry to see what we have been up to!
This week we enjoyed our first parents evening. Thank you to all the parents for attending parents evening to hear about how your little Owl is getting on.
We have Up and Under PE with Mr Peters this term, and we are learning a new pirate dance. We can't wait to see the end result at the end of term.
This afternoon we had a very special visitor! Mrs Nicholas came in with her baby Isla so that we could ask all of the questions we had about what babies can do. We are looking at our own personal timelines in History, so we wanted to see a real life baby to remind us what we could and could not do when we were that small. We enjoyed making her smile, asking lots of questions and even showing her our singing! Well done to Owls for being so kind and gentle towards baby Isla and thank you to Mrs Nicholas for answering all of our questions.
Last weeks star of the week was Frank! He had a great time with Oliver the Owl and brought him back to school on Monday ready for this week's star. This week's star is ... Tilen! Tilen has been a superstar all week, showing great effort in all of his learning and showing how happy he was to be in school. Well done Tilen! I hope he enjoys his time with you at home!
I can't wait for another great week of learning next week after our long weekend.
Reminders:
- Castle trip letters have now been given out. Please sign and return the slips back to school, either via Miss Reed or the school office.
- PE days are Monday and Tuesday this term, so PE kit is to be worn to school on those days.
- Homework is now given out via Tapestry. Please check you have access to your account, if you do not, please let me know.
- Please send your child into school with a coat during the chilly days, as well as their book, book bag, reading record and water bottle.
- Please record any reading in their reading record.
I hope you enjoy your extra long weekend! I look forward to seeing you back to school on Tuesday.
Miss Reed x