Victorian Day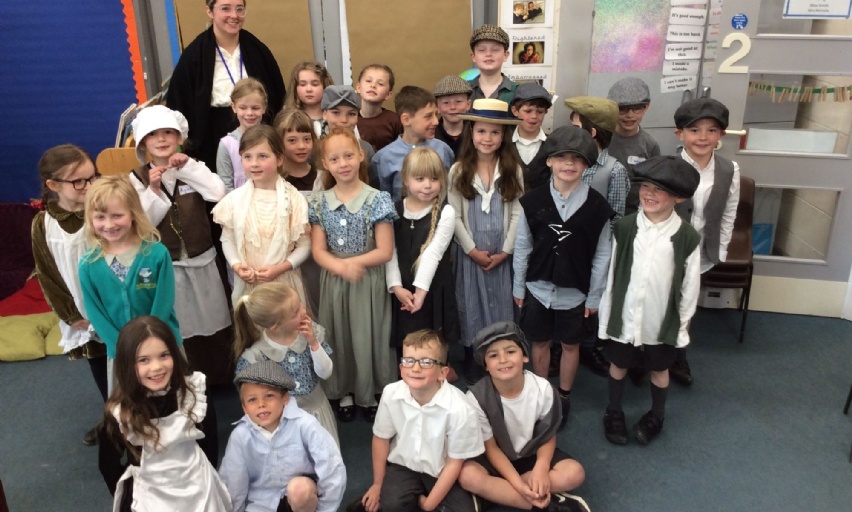 Victorian Day
On Tuesday, we were transported back in time to a Victorian classroom. We started the day with learning the rules (and punishments) of the classroom. We practised Victorian handwriting, which was very tricky and practised reciting a poem in english. A lot of work was copying off the board using chalk and 'slate'. We recited our timestables over and over in maths. In the afternoon, we played Victorian games outside and some parlour games. We practised still life drawing.
A lot of fun was had by all! Thanks again to parents for the lovely costumes.
Please see below for some pictures of the classroom set up and our costumes.