Week 5 (Week of 28/9/20)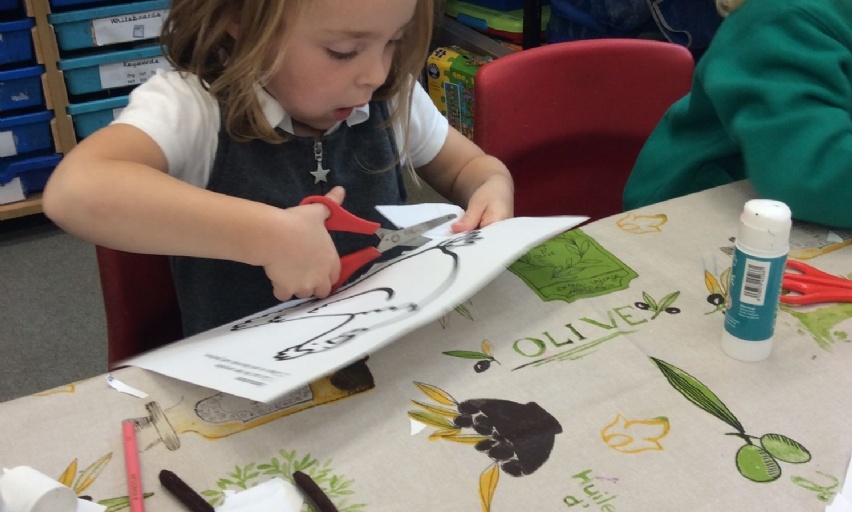 A wonderful week with Owls!
What has happened in our week?
Another great week in Owls class this week. We have had lots of fun and we are now fully in the routine of school. I have been so proud of all of the Owls and how well they are settling into school.
We have started our Phase 2 phonics sessions this week! We are looking at the sounds the letters make as well as some of their actions. Our focus at the moment are s, a, t p, i and n. We enjoyed our brilliant phonics game where the children beat me my two points by knowing all of their sounds and actions for my flashcards!
We have also been looking at The Little Red Hen this week for our traditional tales topic. Hoping to find out what stories teach us. We enjoyed role playing the story, creating our own hens and drawing the characters and having a go at labelling them! We were brilliant.
In maths we are continuing to focus on our number knowledge and this week looked at the number 2. We found lots of twos and wrote our own. We were able to use our maths songs and rhymes to help us count in pairs as well as count up to 20.
We had our first go on the school Ipads on Monday afternoon. We were very careful and showed Miss Reed how we could write our names on them. We have been practising our name writing a lot by using our froggy fingers.
We were all scientists this week as we started our science area of materials. We looked at many different materials and used our scientific vocabulary to identify what they felt like and what they could be made out of. We explored the materials around the classroom and i our outside learning area to show off our vocabulary to the teachers.
STAR OF THE WEEK:
Our star of the week this week is ... Emily! Emily has shown super listening, kindness and has been a great role model within class. Oliver the owl can't wait to spend the weekend with you Emily. Well done again for being such a star!
Reminders for next week:
Remember to come into school in your PE kit on Monday and Thursday.
Please remember a warm waterproof coat as the weather is beginning to change!
Don't forget to bring your reading book and reading record in on Tuesdays as that is the day we change our books.
Please read at home and log your reading in your purple reading record.
Don't forget to add anything your child does at home to Tapestry using the app.
Please check Tapestry regularly to view your child's learning journal.
Yellow homework folders to be in on Thursday, ready for the new homework on Friday.
Well done again for such a brilliant week Owls. I look forward to another week of fun learning. Have a brilliant weekend and make sure you get some rest! We have had some very sleepy owls this week.
Miss Reed x