Autumn 1 Week 6 (Week of 5/10/20)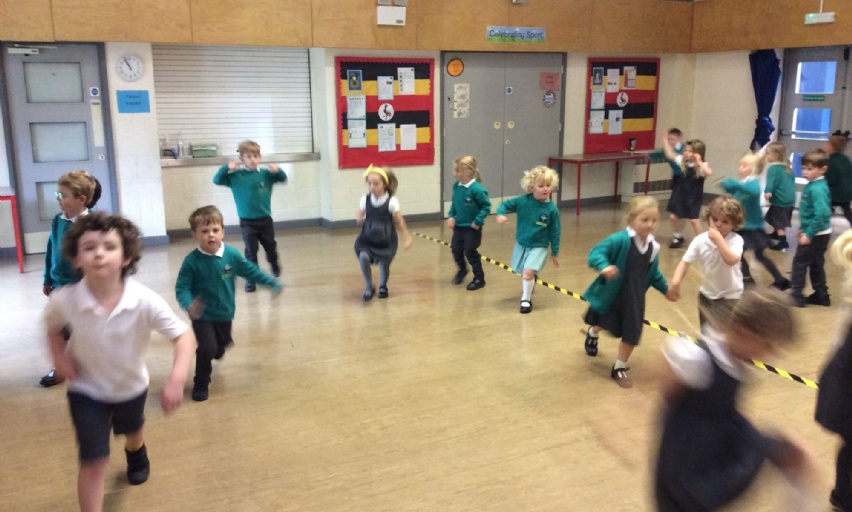 What has happened in our week?
Well done Owls for another brilliant week of learning and fun. We ended the week on a high with our Hello Yellow day, supporting our mental well-being through exercise and activities. We spoke about how we keep our bodies healthy and how we keep our minds happy. We enjoyed skipping, hopping and jumping around the hall to our very happy music.
We are loving our phonics sessions and are amazing at recognising s,a t, p, i and n. We have remembered our actions and are now looking at what he letter names are as well as the sounds they make.
This week our traditional tale has been The Princess and the Pea, but with a different cultural setting. We looked at the African story to spot any similarities and differences between our culture and another. We were brilliant at explaining that everybody is different and that that is a good thing.
Maths this week has been focused on the number 3! We have used amazing mathematical language to explain our observations of the number three and the owls are always pointing out 3's to myself and Miss Maxwell-Brown.
We are now brilliant at our 'Busy Bee' time and are able to organise ourselves in play, by being kind, showing respect and being patient with other children. We are loving playing with all of our resources and are still working on the tidying up afterwards.
We love our music each week and the children always put in super effort for the songs and rhymes that we do in school. We are continuing to use our Makaton to sign whilst singing our nursery rhyme songs.
Star of the Week:
Our star of the week this week is ... Orion! This week Orion has skipped into school every morning with a huge smile and a lovely 'good morning'. He has tried his best with his sharing and has shown great enthusiasm with his learning. Well done Orion! Oliver the Owl can't wait to spend a weekend with you.
Reminders for next week:
Remember PE kits on Monday and Thursday.
Please ensure you return reading books to school to change them on a Tuesday and continue to read at home.
Yellow folders in on a Thursday. Please remember to complete the homework tasks with your children as they continue to enhance their development.
Please remember the changed start and pick up times. Our start time is the same but our pick up time is now 3pm.
Ensure you add any learning at home to your child's tapestry account as it can all go into their virtual journal.
Thanks Owls for another brilliant week! Take care and have a restful weekend. See you again next week :)
Miss Reed x