Autumn 2 Week 4 ( 23/11/20)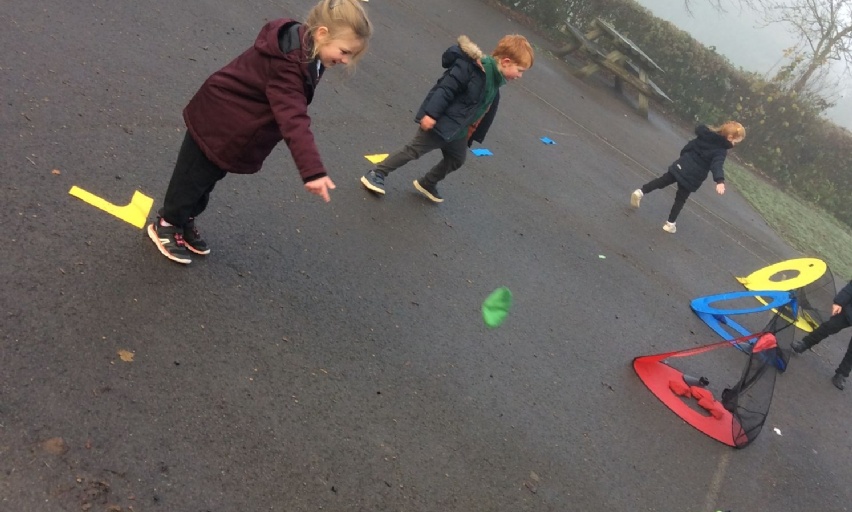 Another brilliant week ...
Owls have been super busy this week! We have been flying with our phonics and have nearly covered all of our Phase 2 sounds! Remember to keep practising them at hoe and use your 'phoneme fingers' when blending sounds together. We will be refining our Phase 2 sounds for the rest of this term, as well as putting them into practice with lots of reading and phonics activities.
Owls have finally finished their Diwali candle holders this week and they are all painted and ready to go home next week, once they are dry. Owls were amazing at painting and using the clay to create their candle holders.
In maths we have been great mathematicians, using our counting, adding and taking away to explore numbers up to 5. We are amazing at using our fingers and other physical items to help us secure our maths learning. Well done Owls! Keep on showing off your super phonics and maths skills at home.
Today we had the pleasure of having Chippenham Sports Partnership in school to do some activities with us. It was wonderful and what an amazing time we had! Even if it was rather chilly outside. They kept us moving with lots of different activities and showed us some warm up dances too! We enjoyed singing and moving to the brilliant Disney music they played throughout! Thanks Chippenham Sports Partnership for such a fun time.
Star of the Week:
This week our star of the week is ... Keely! Keely always tries her best in school and is a kind and considerate friend to everybody. Keely has particularly impressed us with her sounds and writing! She is a super star. Well done Keely. Have fun with Oliver the Owl this weekend!
Please remember, everyone will be 'star of the week' throughout the year. It's a positive thing for the children to enjoy and look forward too.
Reminders:
Book change is Tuesday but please ensure books and reading records are in school everyday as we frequently read with the children in school.
PE is Monday and Thursday, please wear warm PE kit as it is very chilly.
Children must come into school with a coat as we do go outside.
Next week we start our reverse advent calender throughout the school, so look out for slips in book bags regarding that.
Please ensure you make a single line at pick up and remain socially distanced.
Please remember to bring in homework folders by Friday at the latest.
What another brilliant week owls. We are well and truly in the swing of school life now and you are all doing brilliantly! Have a wonderful weekend and keep warm!
Miss Reed x