Spring 2 Week 4 (WO 15/3/21)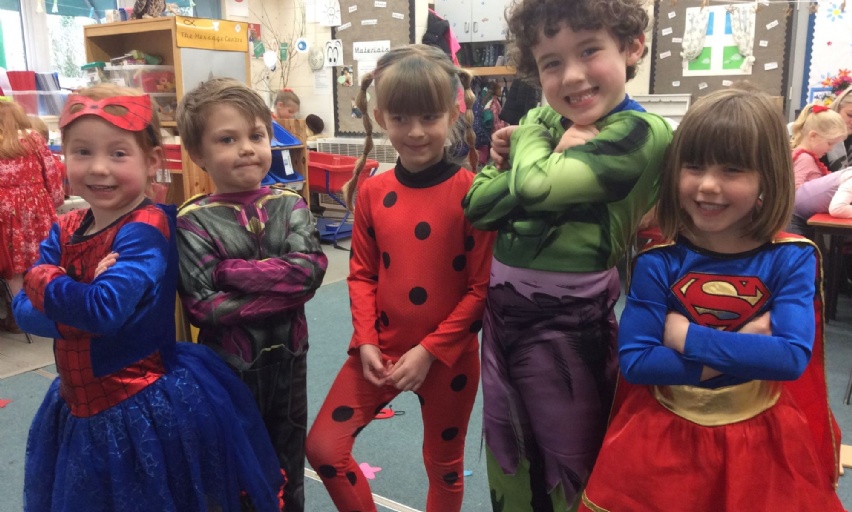 This week we are super heroes!
Another great week we have had in Owls class!
This week we have been very tired but have tried our very best to persevere. We have enjoyed doing some more great writing and reading in phonics and have continued to use our very own whiteboards to focus on sounding out words!
We have also continued to look at castles in Owls and have been looking at what castles were like a long time ago! We were very interested in the castles defences and even drew our own castles and wrote a sentence to describe it.
On Tuesday we enjoyed another great yoga session and tried hard to listen carefully, even thoug we were very sleepy from another week of school.
On Friday this week we were Superheroes for comic relief! We handed in jokes to Mr Pike so that he could share them on our zoom assembly and they really made him laugh! The winner of the joke competition for Owls class was ... Jim! His joke was " Two fish in a tank. One turns to the other and says "Do you even know how to drive this thing?!". Well done Jim! That tickled Mr Pike a lot!
Let's have another great week at school next week Owls!
Star of the Week:
This weeks star of the week and the person who will be taking Oliver the Owl home is ... Lara! Lara has been such a super star in class and has shown great perseverance and is always kind to her classmates. She always tries her best and is always sat beautifully and ready to learn on the carpet! Well done Lara1 I et Oliver the Owl will have a lovely weekend at home with you and your family!
Reminders:
- Please bring your reading book and record into school every day with you.
- Please also bring in a water bottle every day.
- PE days are Tuesday and Thursday.
- Please still send your child to school with a coat. Some days it is still quite rainy and cold.
Have a lovely weekend and I will see you on Monday Owls!
Miss Reed x