Week 4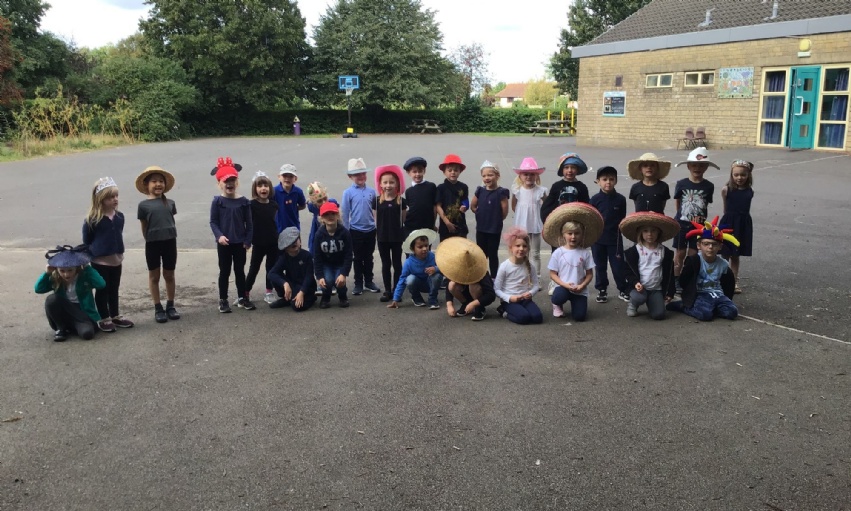 Hat-tastic Day!
Falcons had a great time on Tuesday wearing their hats, and what an array we had. The children each spoke confidently about their hat and had a fun time showing off their hats on a little parade up to Year 6. We have been learning about all the different types of hats and why people might wear one and are beginning to focus in on old and new. We are reading "The Queen's Hat," by Steve Antony.
On Thursday the children had a great time looking at properties of materials with Mrs Boyd who covers my PPA on a Thursday morning.
In Maths we have been exploring more than, less than and equal to. Next week we shall be introducing the mathematical symbols < = >.
Teams log ins have been put inside your child's reading record book this week, once you login you will create a password of your choice and this will be the platform for weekly homework set on a Friday. Their MyMaths and EdShed passwords are in there too.
Your child will come home with their homework books and homework folders today. Weekly spellings, phonics and reading as well as one piece of maths will be set each wee. It is better for you and your child to space out the homework tasks during the whole week. It's too much to do all in one sitting. Please do not hesitate to ask if you have any questions.
Thank you for all your efforts with reading, please help us to know when it's appropriate to change your child's reading book by signing and commenting each time your child reads at home. Most children now have two books (there has been some staff absence, so sometimes it's tricky getting all books changed,) therefore having two books ensures a crossover if necessary. Book changing days are Monday's and Thursday's.
I am encouraging independence as much as possible in the mornings. I like the children to settle to quiet reading on the carpet, or an early morning task which is prime time for me to catch readers too. They have been doing an amazing job at coming in and getting on so independently, so thank you for your encouragement with this.
The children albeit a little tried are settling really well, as I have already mentioned there is a lot for them to take on board, so a big well done to them and yourselves.
Have a great weekend everyone.
Mrs Willoughby