Term 3 Week 4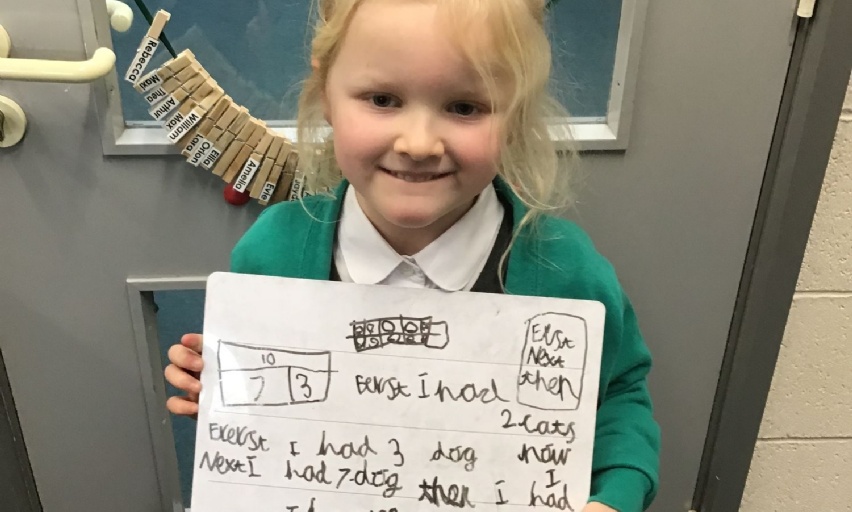 Another busy week in Falcons. In maths we are revisiting adding and underpinning the concept of joining two numbers together by using a number story behind the numbers encouraging the language first, next and then. For example; first there were 8 cars in the car park, next 2 more joined. Then altogether there were 10 cars. We have been using tens frames and the bar model to pictorially represent these number stories and finally moving onto using a number line to count on.
We used the ipads in Geography to look at the 5 day weather forecast in Chippenham and the children were really motivated to map out the forecast using the information from the BBC weather page. We have talked about minimum and maximum temperatures.
In English we have moved onto "There's an Ouch in my Pouch" a story set on a different continent and continued to practice our ed and ing endings. We have begun exploring the feelings of Willaby Wallaby and read a diary extract of Sir Tim Peake looking at its features in preparation for next week's diary writing.
The children are really enjoying their gymnastics work and this week they did some lovely partner mirror work to use next week on the big apparatus.
There are a few additional bits of homework this week, MyMaths (I have sent the children home with a number line) and a blank weather forecast map, please see Teams for the additional information.
If you haven't already please sign up for parents evenings and have a great weekend.
Mrs Willoughby