Term 4 Week 2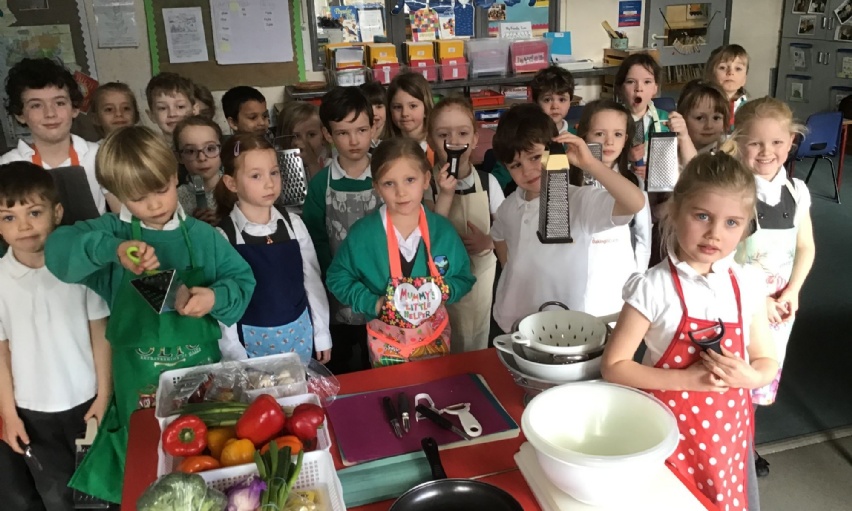 Wow! What a week!
I am so proud of the children for their adaptability and resilience this week, it certainly has been a busy one!
We have all gained so much from the different activities, planing and sharing ideas, working collaboratively to enjoy a healthy meal and learning new skills. All the risk assessments in the lead up to preparing and cooking and eating our stir-fry really paid off and has shown how the children rose to the challenge using different kitchen utensils. All the children tried the stir-fry, some cleared their plates, even Mr Pike had some too! It was a really fun morning and both Mrs Tyler and myself were very proud of all the children.
In PSHE linked to our Design and Technology unit on food we have been continuing to talk about the many ways in which we can keep ourselves healthy. Eating a balanced meal, keeping hydrated, getting a good nights sleep and getting plenty of fresh air and exercise.
In music we are practising the Easter songs for our Easter Service which the children are really looking forward to, and next week in RE we will be looking specifically at the Easter Story.
In Maths this week we have been looking at different representations of missing box questions in addition, using the part whole model to represent pictorially and then with numbers.
The children are building up their vocabulary in English to describe the character Zahra in our unit which they are really enjoying. We have watched the video clip several times, the story unfolds only to music, no words and the children have been so thoughtful in their analysis of the story so far and the perseverance the character Zahra shows.
The children enjoyed their first of two sessions of Forest School today, all had a great time.
Have a lovely weekend.
Mrs Willoughby