Autumn 1 Week 5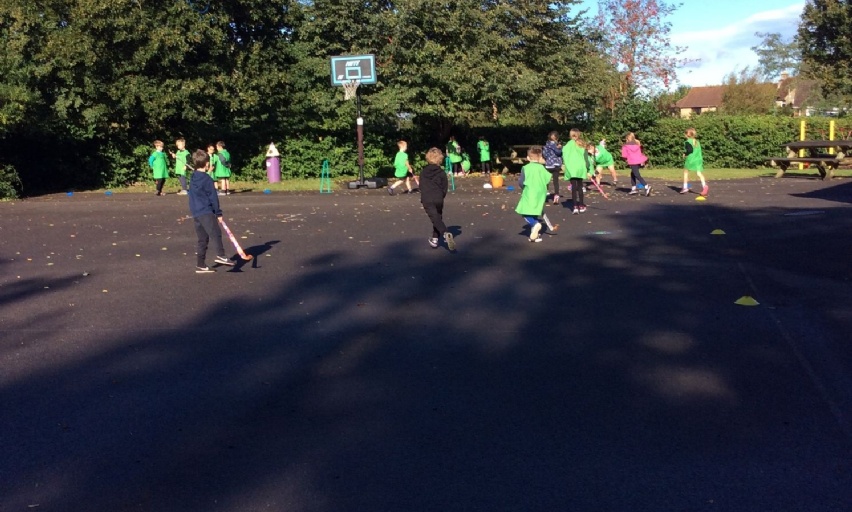 After a very eventful week we were back into school to enjoy our learning in the classroom again :). We started off the week with PE and our hockey session with Mr Peters. We have started to play hockey games now and thoroughly enjoyed our session outside. We have been focusing on passes, tackling, scoring and teamwork!
In English this week we have been re-writing the Queen's Hat story. We have focused well to include capital letters, adjectives, impressive sentence starters and even some commas! Next week we will be focusing on our Hot write of The Queen's Hat, to show off our author skills.
In Maths we have continued to focus on our adding using partitioning. We found this a little tricky at first but have persevered and are now able to do this independently. Next week we start to look at subtraction.
In RE we acted out the creation story to ensure we understood what Christians believe about how the world was created. We performed our acting out to one another and showed respect whilst doing so.
Science was great this week. We got to explain and explore what certain materials are made out of and why! We were great at using our scientific vocabulary.
Athlete of the week:
This week we had athlete of the week. Our athlete of the week goes to Jacob! Jacob has shown great enthusiasm and perseverance in hockey this term and always has a smile on his face whilst trying his best! Well done Jacob!
Writer of the week:
This week we also had writer of the week. Our writer of the week is Finn! Finn has displayed amazing writing skill during our narrative writing and is quite the author! Always ensuring his writing is the best that it can be. Well done Finn!
Star of the week:
This week's star of the week is ... Maximus! Max has had a super week as always and has displayed enthusiasm and focus within his learning. Max is always a kind member of the class and has shown he is a great friend to everyone in Kestrels! Well done Max!
Reminders:
PE is on Monday and Wednesday.
Water bottles and reading records/books in every day.
Home learning is set online each Thursday, please complete by the following Thursday.
Please book online for a parents evening slot.
Miss Reed x