Autumn 1 Week 7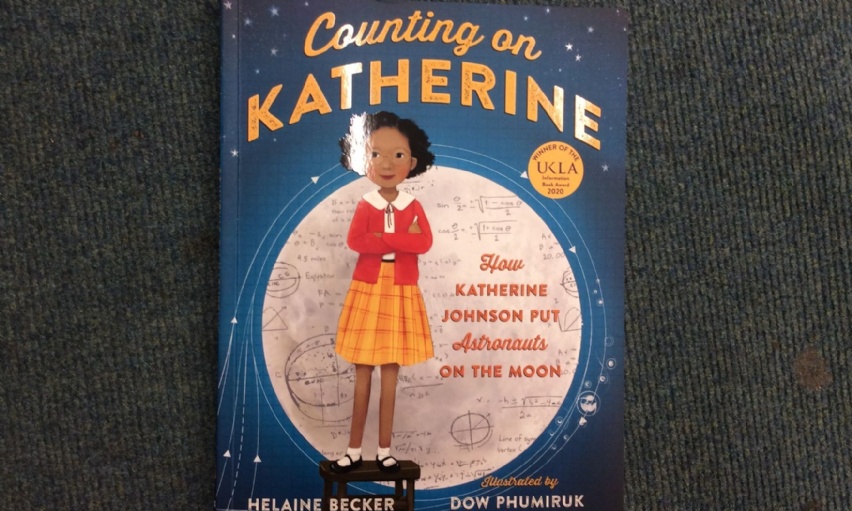 This week we learnt about Black History Month and Katherine Johnson...
We started off the week again with PE and our hockey session with Mr Peters. We have one more session with Mr Peters next week and will enjoy playing hockey games again!
In English this week we have been focusing on letter writing and what we would need to include when writing a letter. We wrote a letter to Miss Reed and then learnt about Katherine Johnson! Katherine Johnson was a mathematician who ended up working for NASA on very important space missions. We learnt how she worked on all the major missions such as Apollo 11 and Apollo 13 but didn't get the recognition due to the colour of her skin and the fact that she was a woman. Kestrels were outraged at this, so we decided to write her a letter to explain how amazing we thought her and her achievements were. I have attached some of those letters for you to read. I was so proud of how mature and accepting Kestrels were. Well done Kestrels!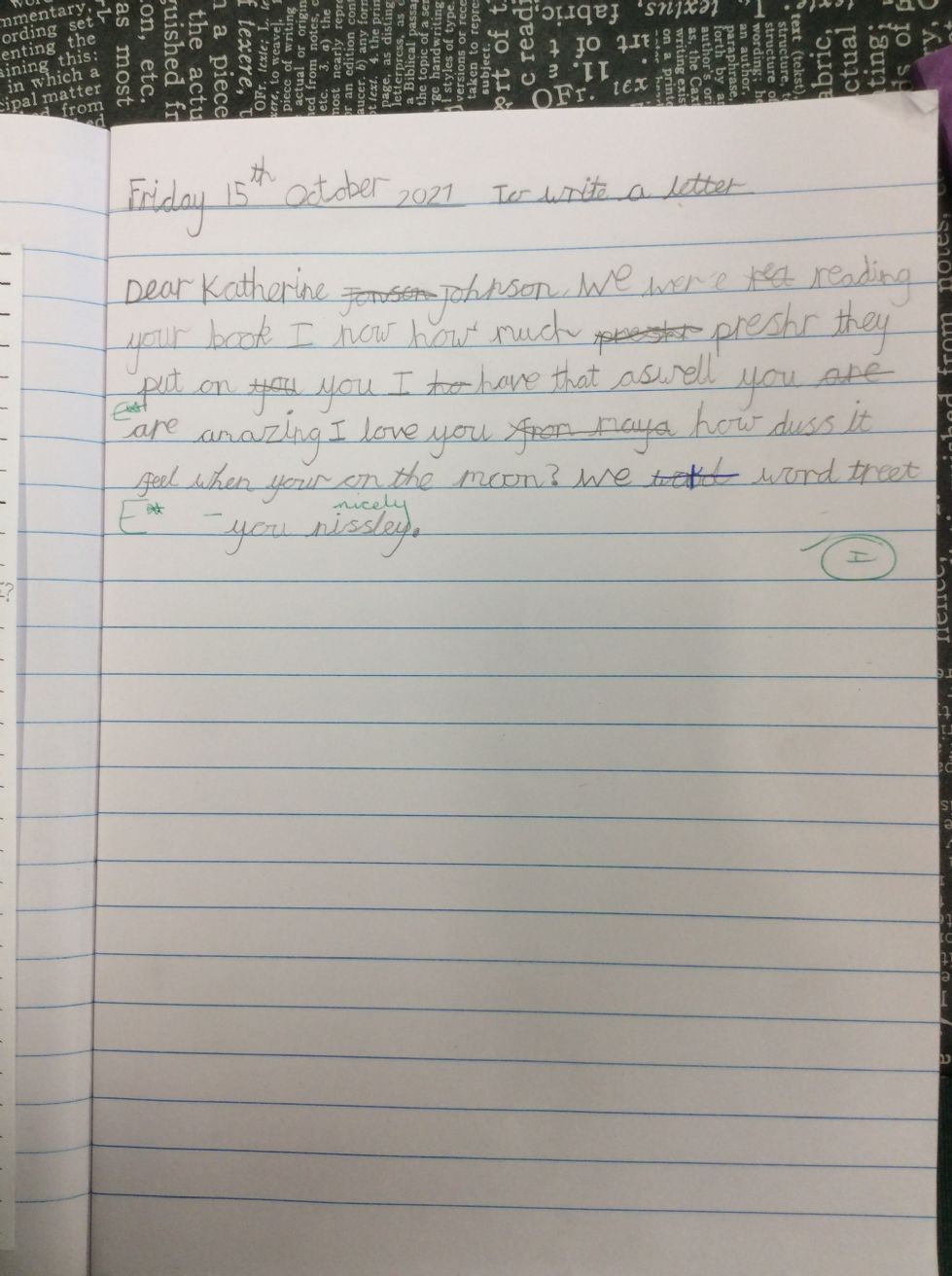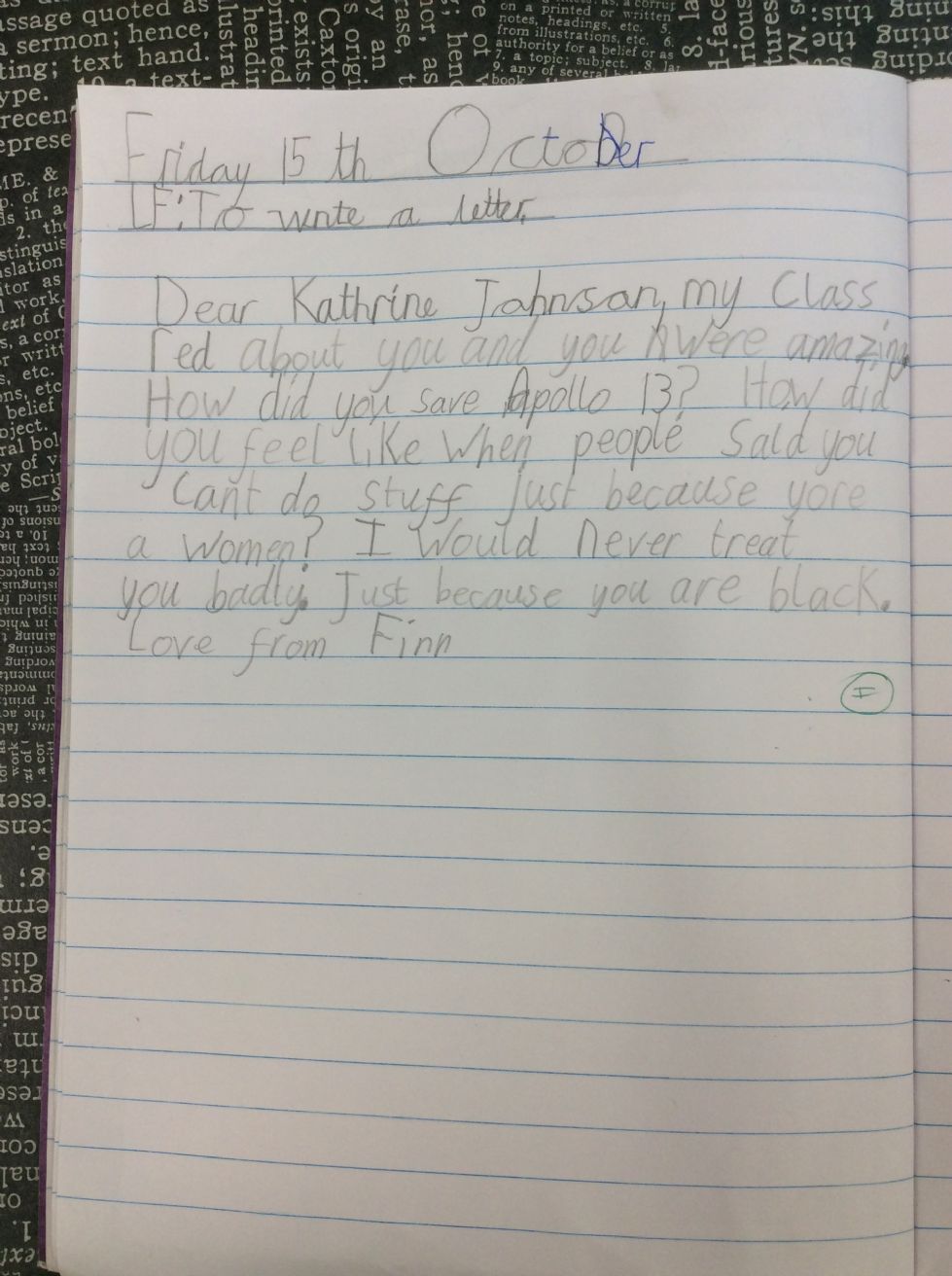 Scientist of the week:
This week we also had Scientist of the week. Our Scientist of the week is Mabel ! Mabel has shown her great leadership this week in science during our experiment! Well done Mabel!
Star of the week:
This week's star of the week is ... Sam! Sam has had a super week as always and has displayed enthusiasm and focus within his learning and is always ready within class. Well done Sam!
Reminders:
PE is on Monday and Wednesday.
Water bottles and reading records/books in every day.
Home learning is set online each Thursday, please complete by the following Thursday. I am able to view who has completed this online.
Parents evening is Tuesday next week.
Miss Reed x