Autumn Term 2 Weeks 3-5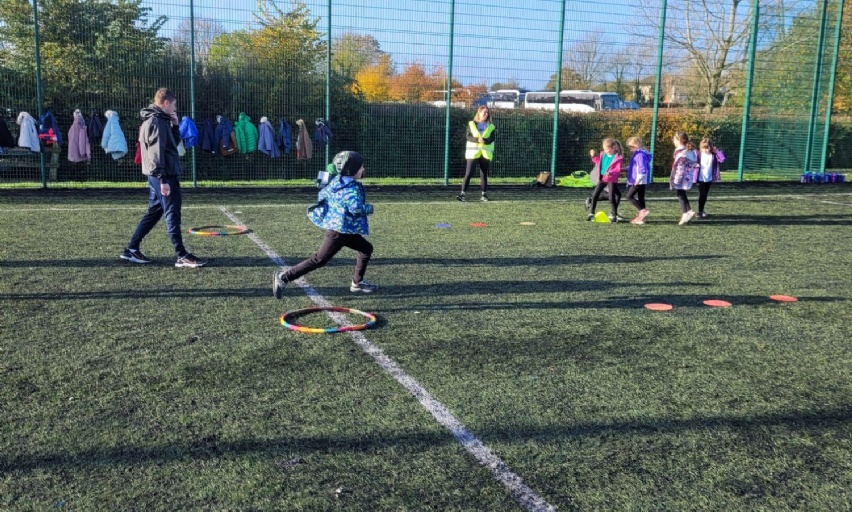 We have had a great few weeks in Kestrels class! As well as being really busy with our learning in school, we have also experienced a 'Footy for Fun' event through Chippenham Sports Partnership and performed our Christmas Nativity to an audience of parents!
Thank you so much for the parent helpers who accompanied us on our football trip. We had a brilliant time!
We also thoroughly enjoyed performance of 'Whoops a Daisy Angel' to our friends and families. We practised a lot to make sure we all knew the songs and our lines and where we needed to be on the stage. You were all wonderful in the play Kestrels and made us all at By Brook very proud!
Star of the week:
Previously for star of the week we have had Juliette, Mia and Sam! This week our star of the week is ... Olive! Olive was our 'Whoops a daisy' in the play, which was a very demanding part! She had the most lines to learn and was on stage a lot throughout the show. Olive showed great enthusiasm, courage and joy when being Whoops a daisy! Well done Olive!
Musician of the week:
This week our award is for musician of the week and was chosen by Miss Davies our music teacher. This week Cecily was chosen as musician of the week! Well done Cecily!
Reminders:
Water bottles should be brought in every day.
Home learning is given out every Thursday.
Reading books and reading records need to be in every day.
Next week on Friday we will be sharing our home learning sharing day.
Miss Reed x