Spring Term 1 Week 1 & 2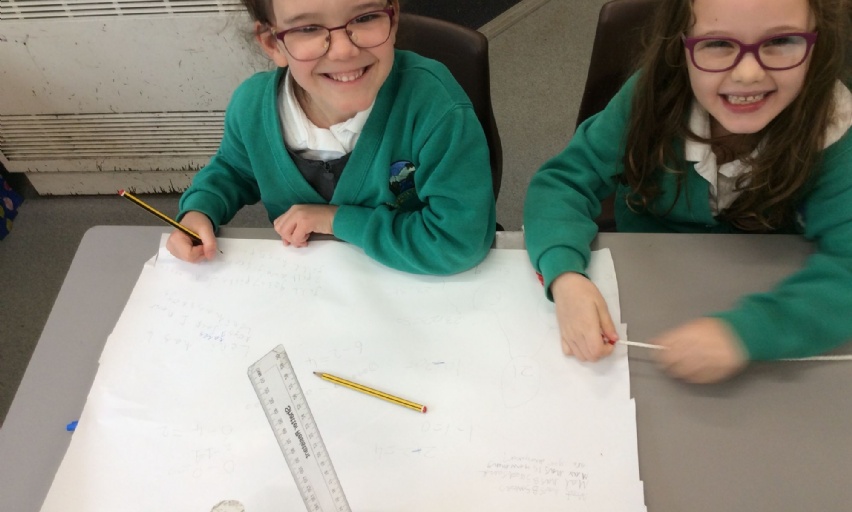 A great return to year 2...
After a lovely Christmas break we were glad to be back in Year 2 these past couple of weeks
We are lucky enough to welcome Miss Millar, our Pickwick student, to Kestrels class and have made her feel very welcome.
We have enjoyed consolidating our multiplication skills as well as exploring division these past couple of weeks. We have been using our sharing and grouping to help us and have found it quite fun! The children have been great at spotting patterns across all four methods of adding, subtracting, multiplying and dividing.
In English this week we put all of our focus into researching Buddy's disappearance. We had a letter from Santa explaining that Buddy hadn't returned to the North Pole! He was very concerned and drew upon the assistance of Kestrels class to find out what had happened! We interviewed members of staff around the school and discovered lots of great information! We then created newspaper reports to share our information with the rest of the school! We will keep you updated as to what happens with Buddy next week!
We are starting our new topics of Geography and Science and have enjoyed taking part in licker quizzes to see what we already know from our previous learning.
Star of the week:
Star of the week this week is ... Luke! Luke has come into school each day this week with a giant smile on his face! He has always been ready in class and has tried his best at every piece of learning! Well done Luke! Keep it up!
Mathematician of the week:
This week we chose mathematician of the week. This week it was ... Chloe! Chloe has shown great perseverance in maths, particularly with division this week. Chloe was able to identify the patterns from multiplication and division which helped to consolidate her understanding. Well done Chloe!
Things to remember:
- PE days are Monday and Tuesday this term.
- Home learning is distributed out on TEAMS.
- Water bottles and reading books are needed in school each day.
- On Friday 21st January we have ROCKTOPUS coming in for a workshop with each class. Please return the permission slip if you do not want your child to partake in the filming of our creation.
Many thanks,
Miss Reed x