Class Blog
Visit from Rev Anjali! (30.03.21)
Today we had a visit from Reverend Anjali! She came in to help us understand the role of clergy in the church. Our key question for RE this term is 'What kind of world would Jesus want?' and last week the children looked at the local church website to see what they do for the community to show God's love. We found out more today what the clergy do for the community and how that shows Jesus' love for all. The children had some brilliant questions and discovered that vicars are very busy! They visit people who are poorly, go to hospitals, call people who are lonely, help at youth clubs, support people who need food and work with food banks, help parents by putting on toddler groups and so much more! All these things are what Jesus would do!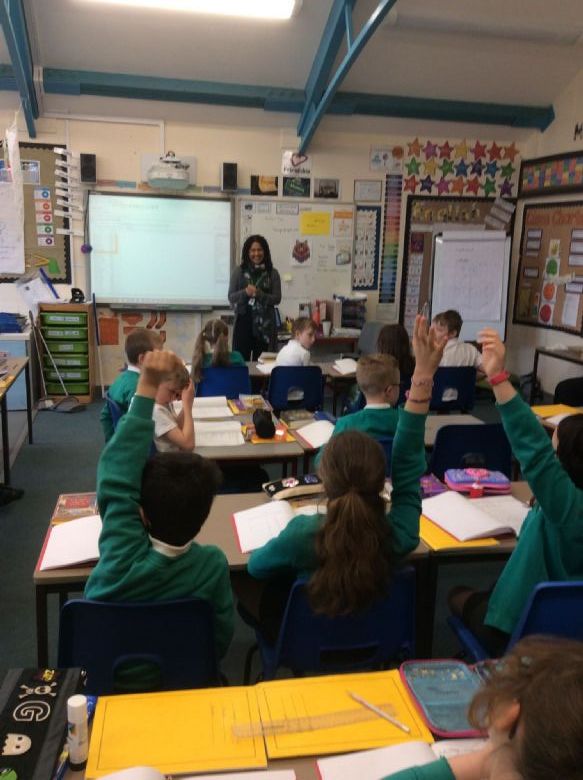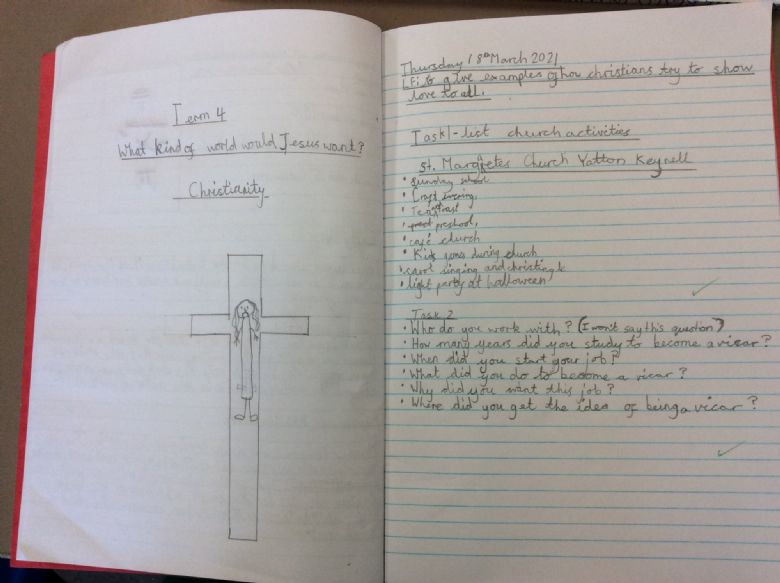 Hot chocolate! (25.03.21)
As a reward for getting 10 stars turned over, Hawks had hot chocolate (just like the Aztecs would have!) and watched some BBC class clips on the fall of the Aztec empire! We had lots of fun!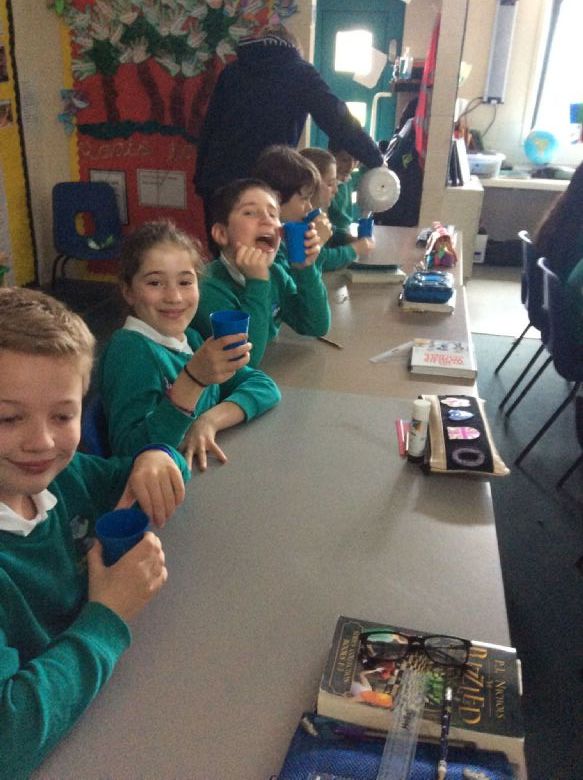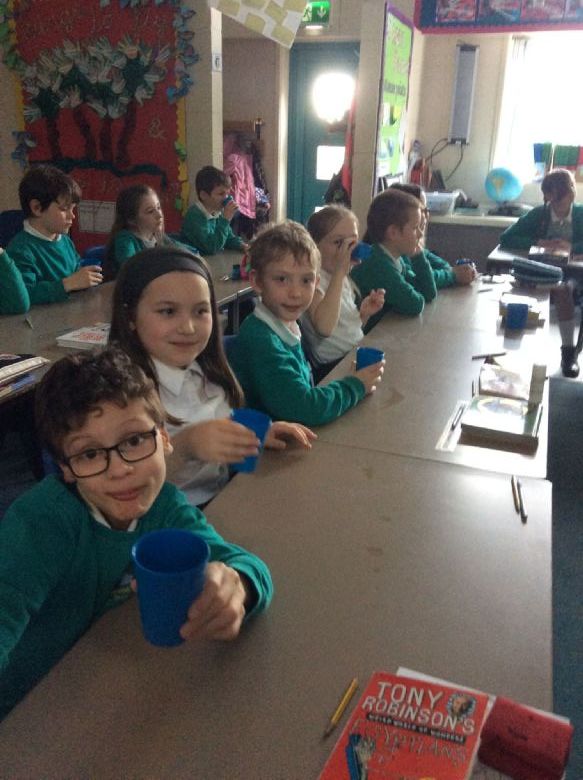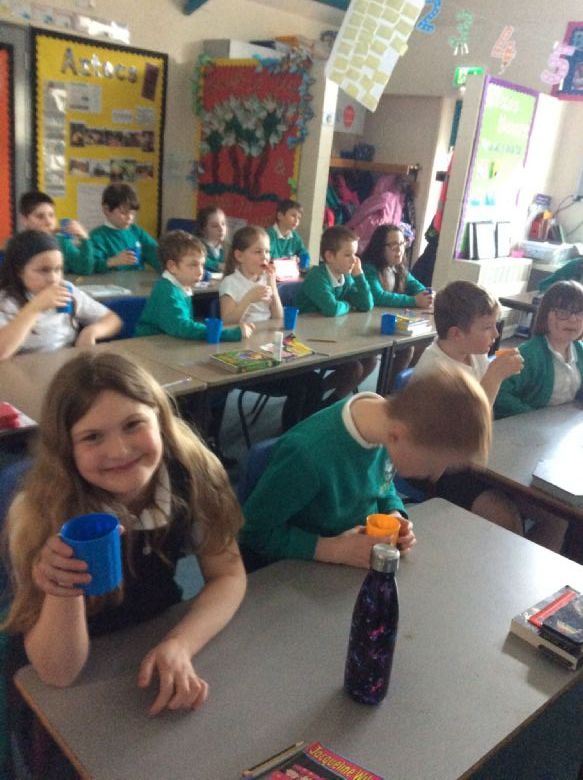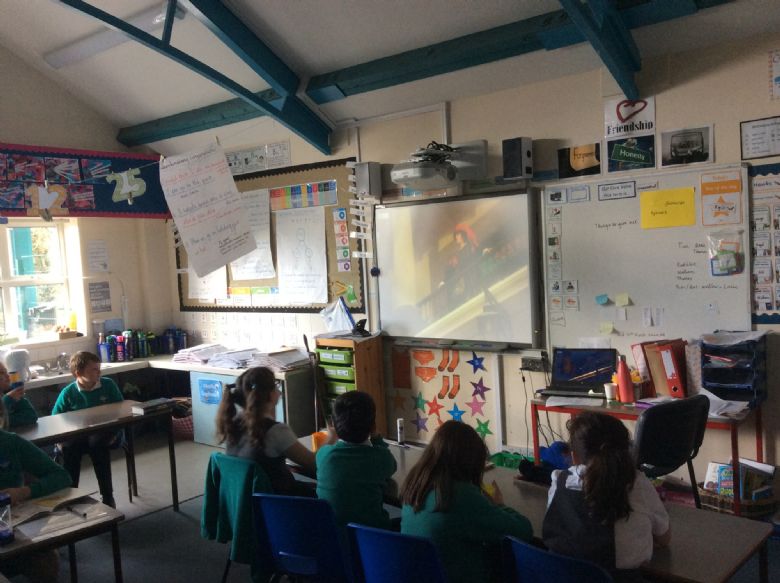 Digestion fun! 25.03.21
This week in Science we have we been learning about the digestive system! We looked at the journey food goes through once you put it in your mouth! We learnt about the function of the mouth, the oesophagus, the stomach, the small intestine and the large intestine! Mrs Peters demonstrated how food gets digested using; a sandwich bag (the stomach), a pair of tights (small intestine), biscuits, a banana (the food we eat), water (our saliva), orange juice (stomach acid), a tray (our body) and a cardboard cup (the large intestine).
Take a look at the pictures and our work!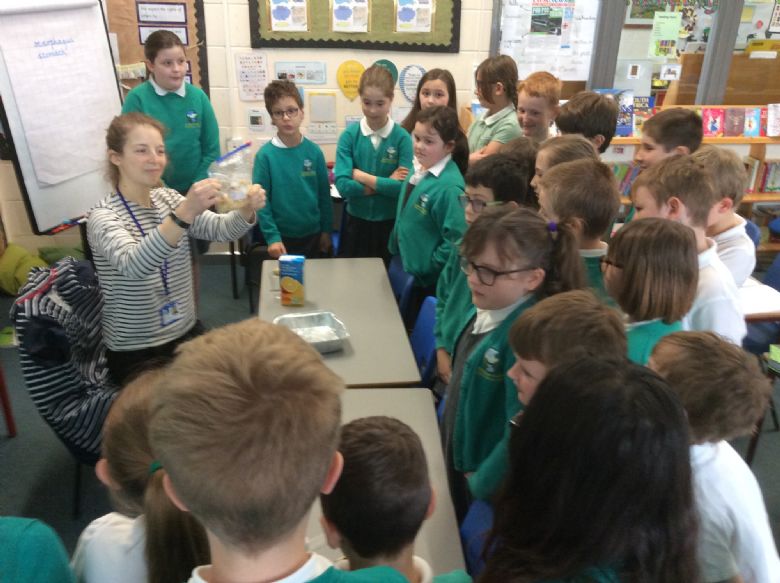 Squashing up the food in the mouth then stomach using water as saliva and orange juice as stomach acid.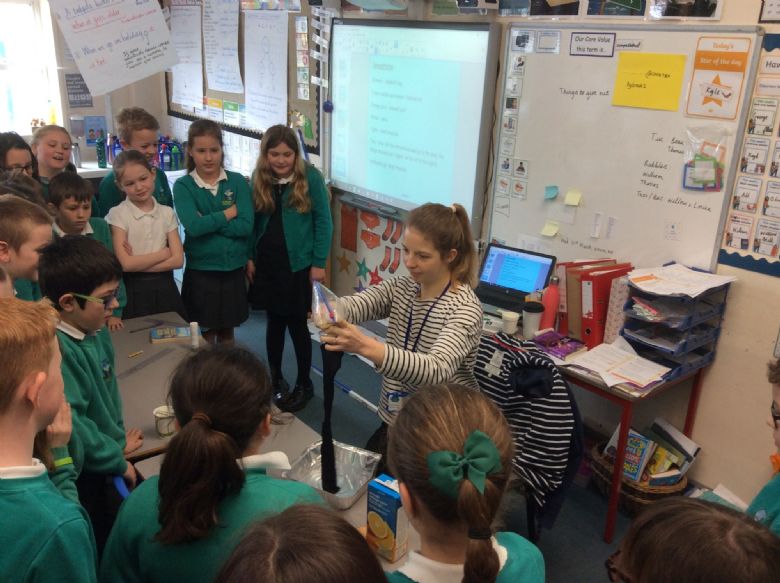 Passing the food through the small intestine, the muscles squeezing the nutrients out to the body.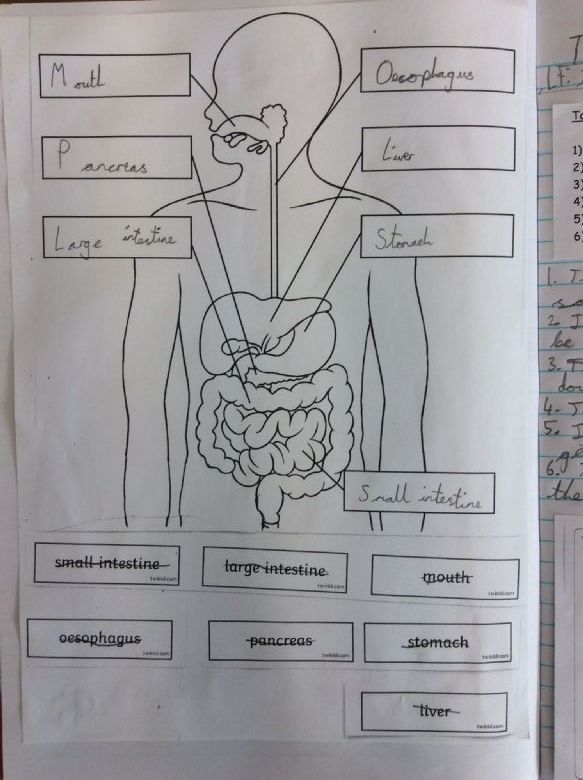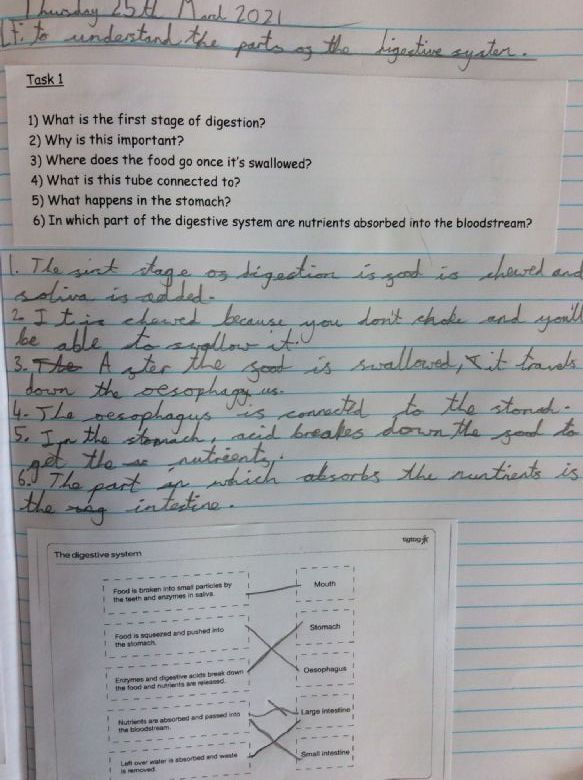 Maths this week!
This week children have been learning how to use a place value grid to divide! Children have been working out how to exchange a ten for ten ones to help them when dividing larger numbers. We have been doing this practically today which has really helped their understanding! Then they drew this method out, take a look at our fab work!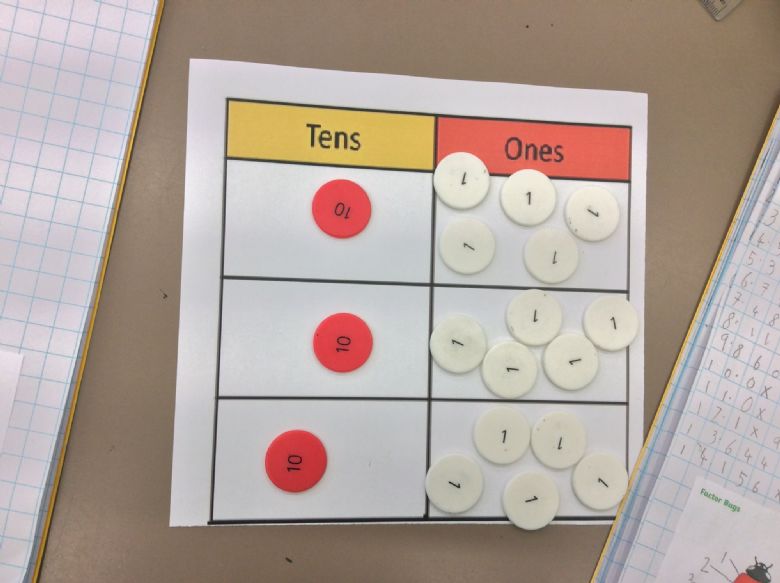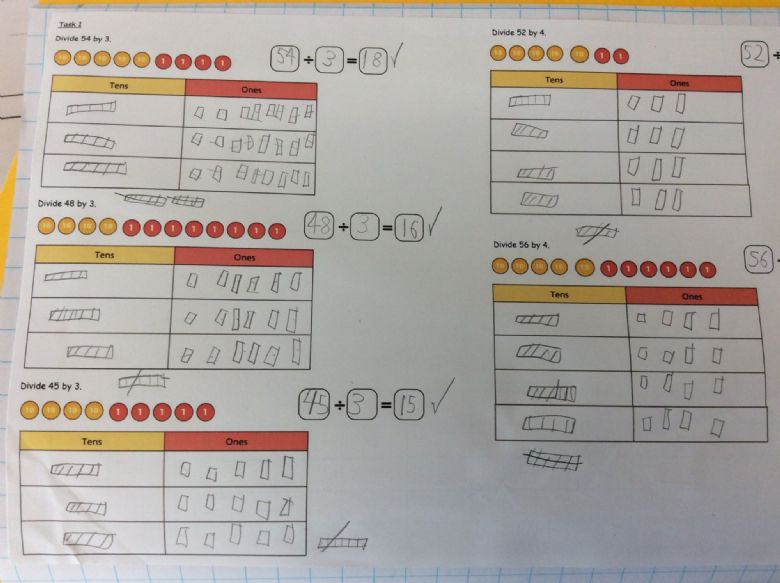 World Book Day!
We hope you had a lovely weekend and enjoyed your mothers day chocolate! Here are some pictures from Friday with the children dressed up in their costumes for World Book Day and them enjoying their very own chocolates!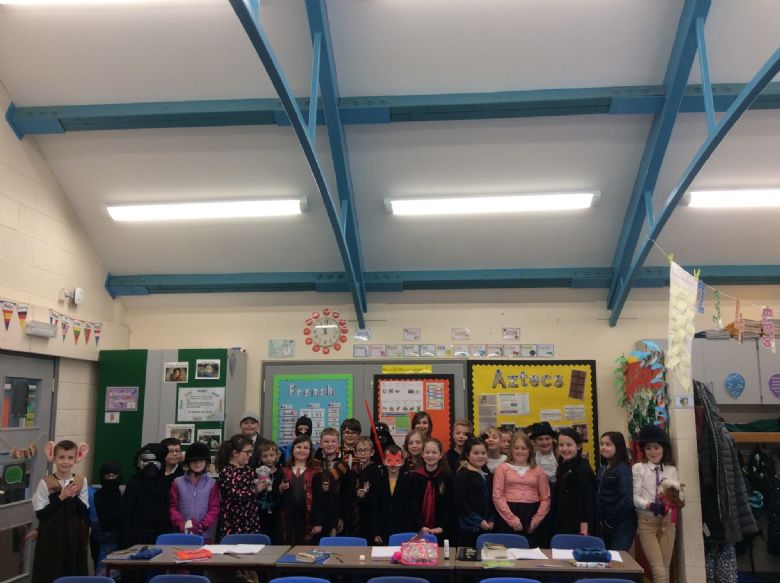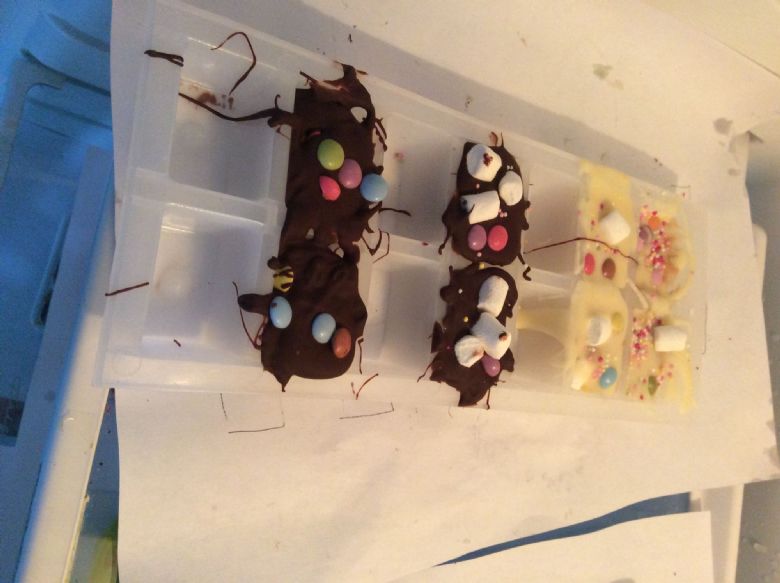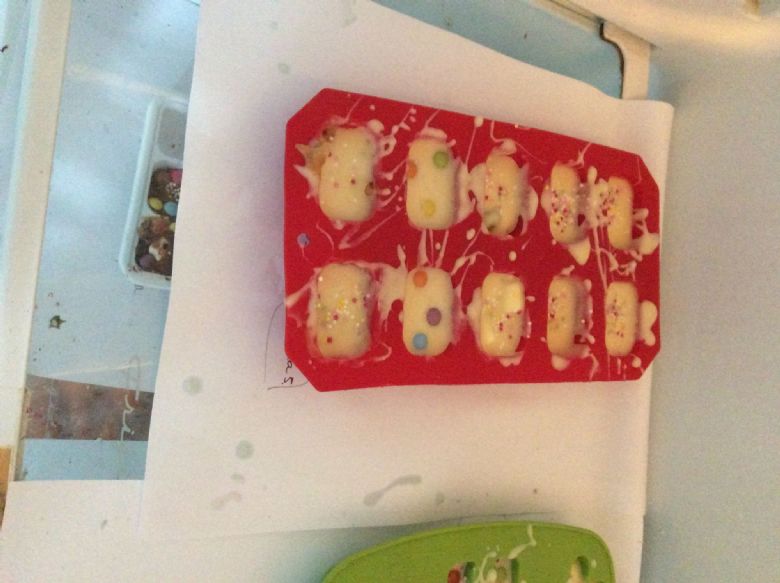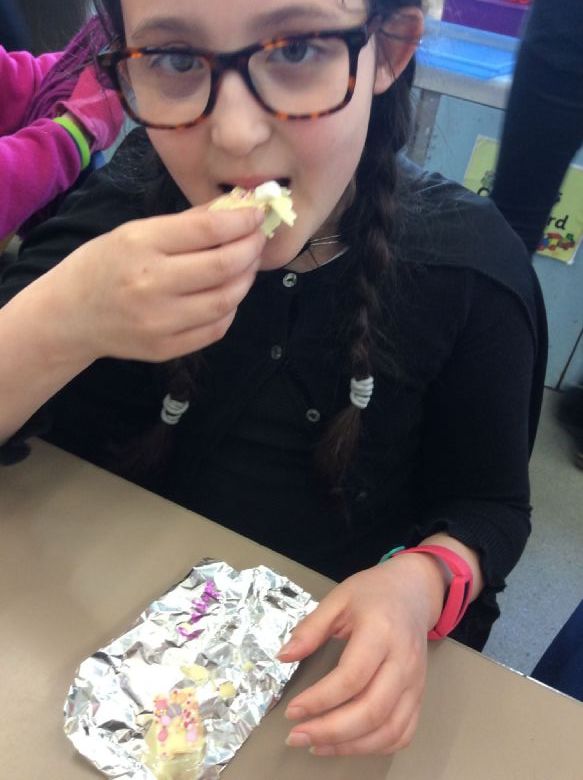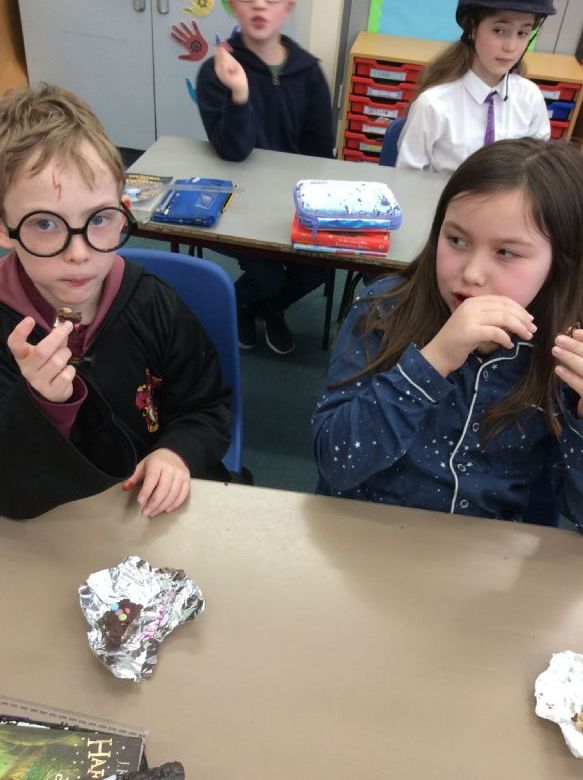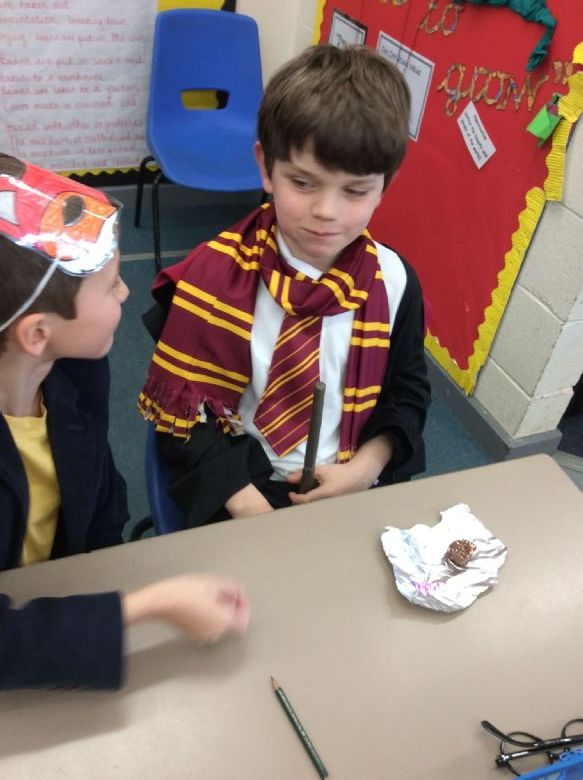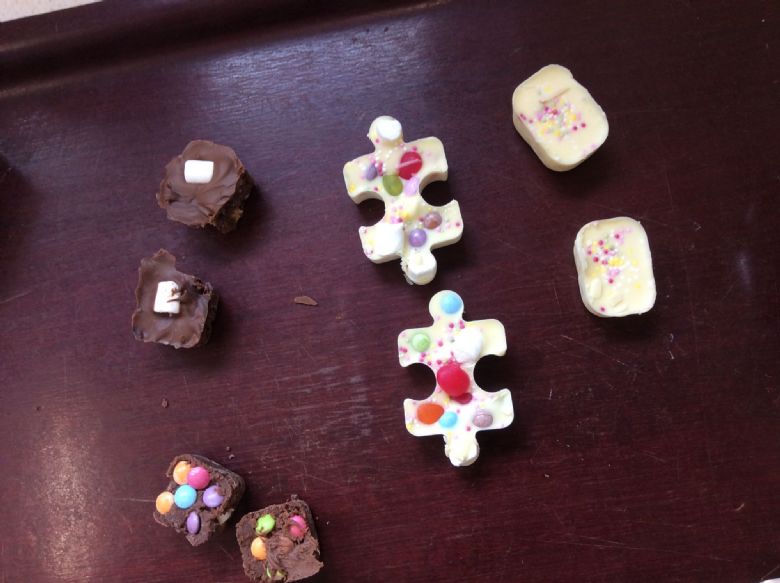 Chocolate making!
Today the children made their chocolates! They stuck to their designs and did a fantastic job!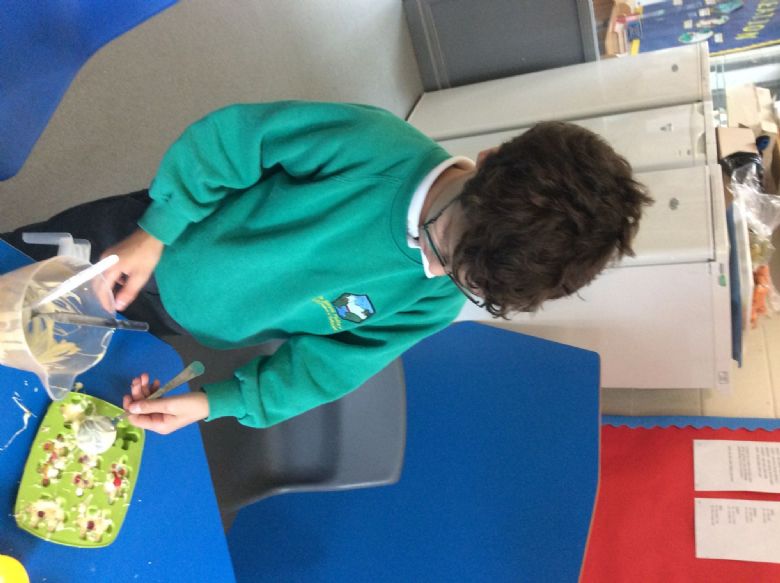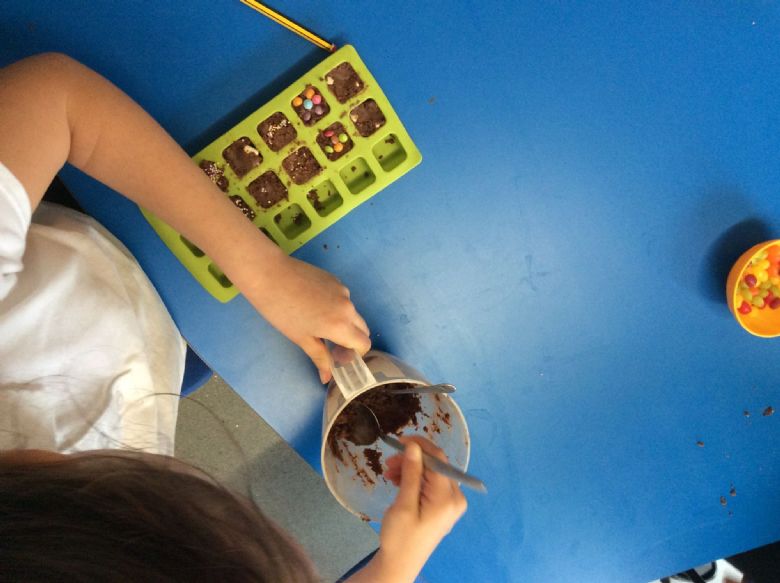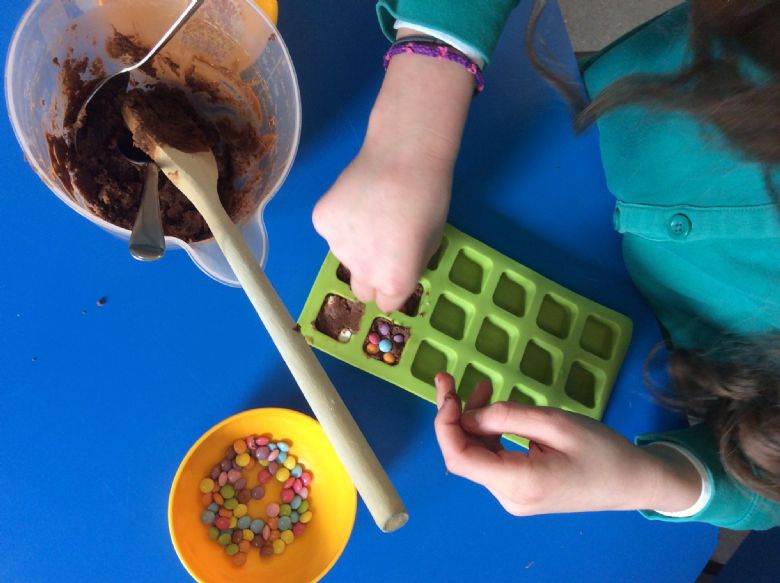 PE
On our chocolate wow day, the children made the words 'Aztecs' and 'chocolate' using their bodies! Children had to work in teams and communicate carefully to make the shapes correctly! This was a fantastic group work activity to get them working in a brilliant team! Take a look!


Chocolate wow day!
Today the children were involved in a huge chocolate wow day! In the morning, they learnt about the process and journey chocolate goes on from bean to bar. They ordered photos and matched captions to these photographs! Then, the children took part in blind chocolate tasting! They got to try 4 different types of chocolate and had to guess which one was which! We then did a vote on which chocolate was their favourite and presented the data in a tally chart, then a bar chart! The children answered questions about the data. After lunch the children imagined that the chocopocalypse was going to happen as it says in our book 'The Great Chocoplot' and they designed their very own chocolate! They will make this tomorrow! Take a look at the incredible learning!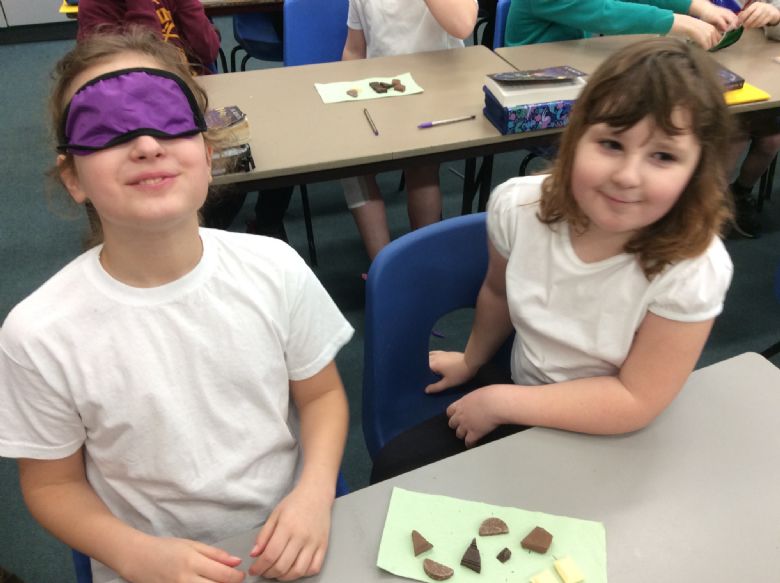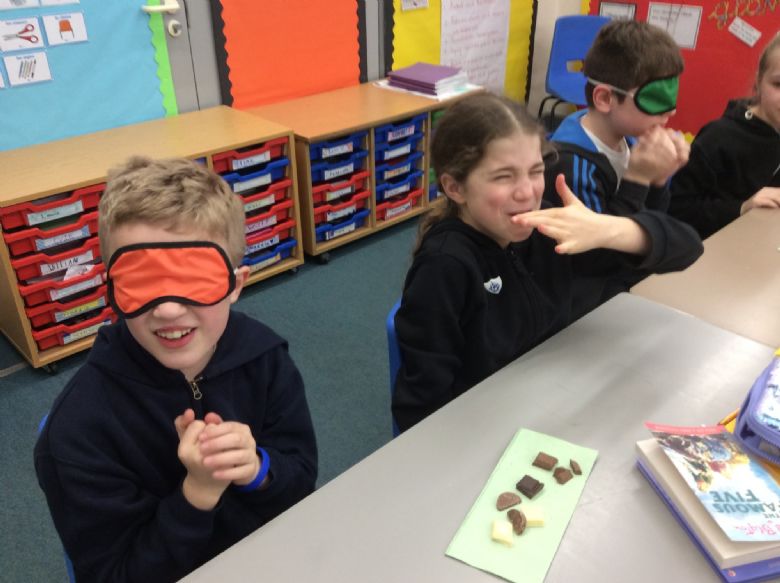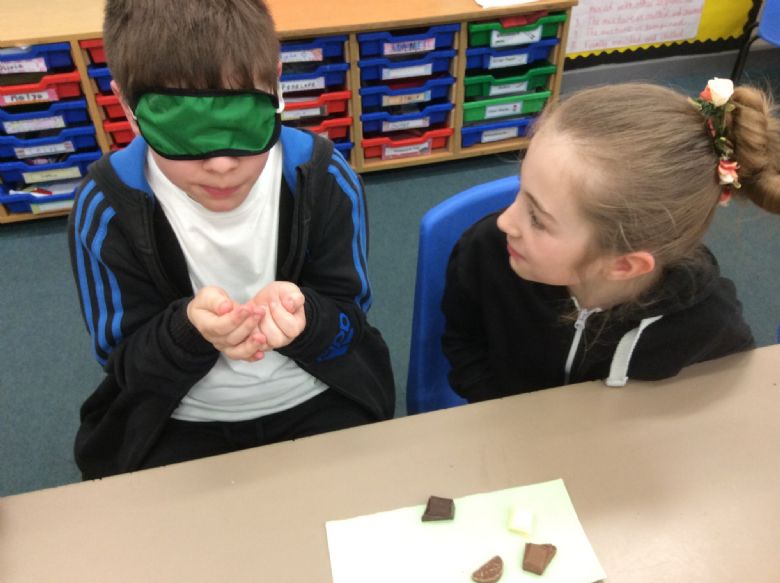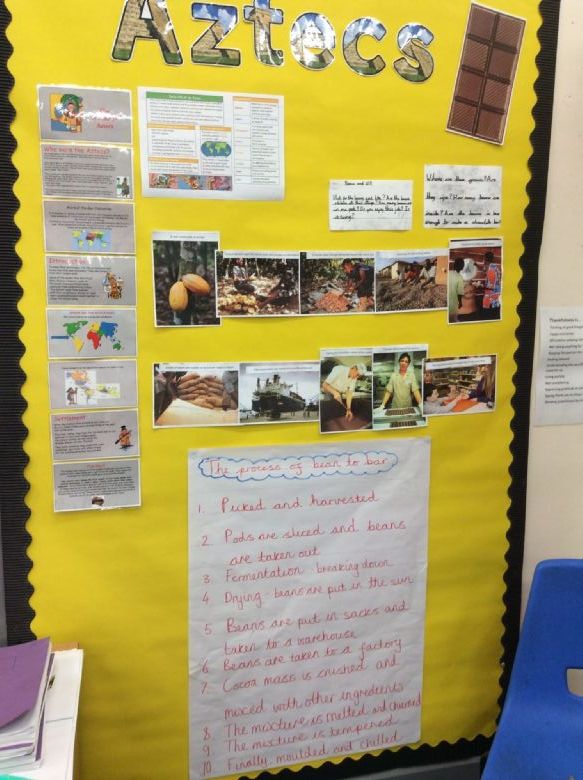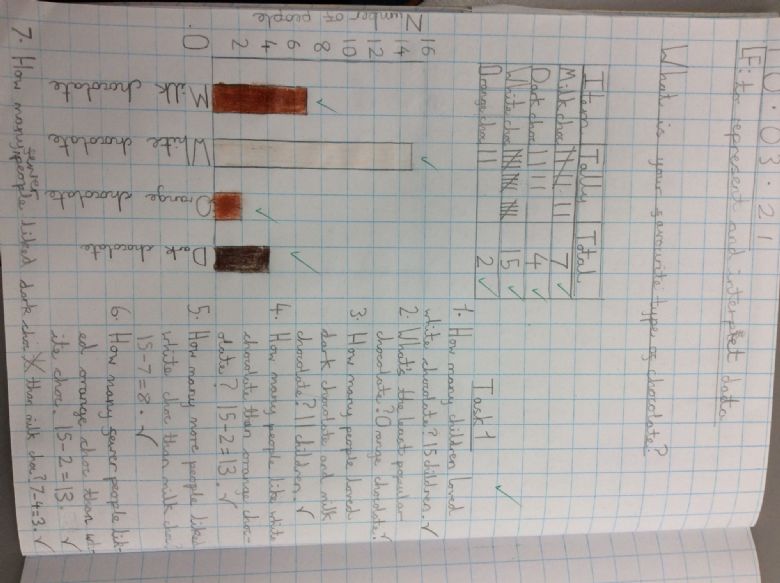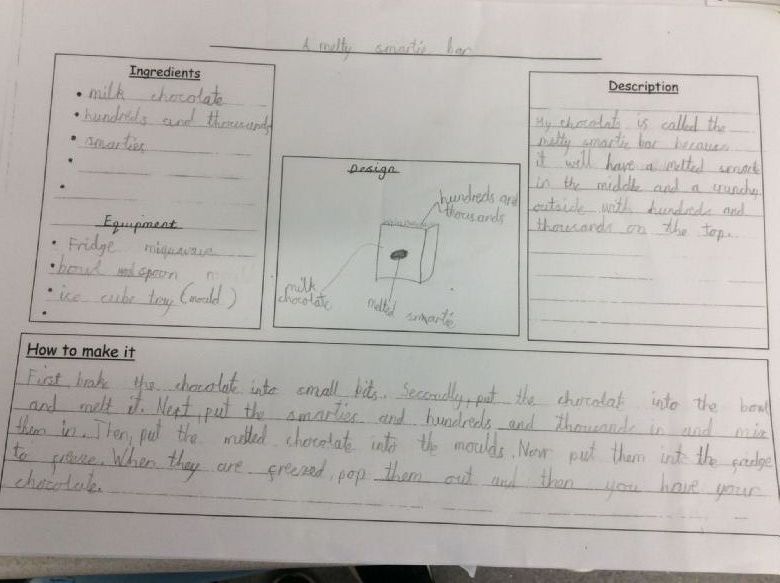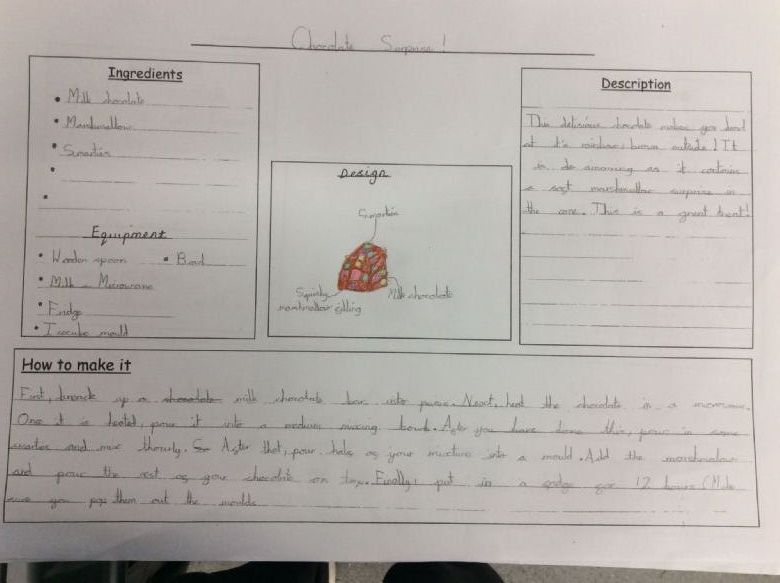 Friday 18th December 2020
Wednesday 2nd December 2020
Please bring a big orange in on Friday 4th December for the Christingle service we will be doing in school. Thank you!
Monday 16th November
It is time to practise Christmas play songs! Please practise these at home, here are the links:
Gabriel's message - https://www.youtube.com/watch?v=9aLfU31ucxA
One bright star - https://www.youtube.com/watch?v=TpgqjKMMHIw
Welcome, Jesus! - https://www.youtube.com/watch?v=OasEnemLh2I
Friday 16th October 2020
Please see the below link for a fantastic link about reading at home.
https://researchrichpedagogies.org/research/supporting-rah/book-chat-reading-with-your-child
Important information!
From Monday 12th October the START/FINISH TIMES to the school day are changing. This will be a trial period and reviewed at the end of Term 1.
The one-way system will continue to be in operation. Entry to the school is via the main gate; exit is via the gate. It is important that everyone keeps to the one- way system at all times in order to help maintain social distancing.
START TIME:
· All year groups to arrive at school between 8.45 – 9am. Please ensure your child arrives in school within this time window so that they are present for registration. If they arrive in class after the register closes then they will be marked as late.
FINISH TIMES:
· Reception, Y1 & Y2 finish at 3pm. Parents need to leave the playground by 3.10pm. If you need to wait for a child in Y3-6, then please do so in a socially distanced space on the playground.
· Y3, Y4, Y5 & Y6 finish at 3.10pm. Parents should not enter the playground until this time.
Additional information:
· Pupils in Reception, Y1, Y2, Y3 and Y4 will be brought out to the playground and lined up ready for parents to collect
· Y5 & 6 will enter/ leave via the door next to the Head teacher's office.
· The car park MUST only be used by blue badge holders, or those given special permission this year by the school
· Only one adult attend pick up/ drop off times.
Tuesday 8th September 2020
Today we had a letter from Ernest Shackleton! He sent us an advert for 'Men wanted!', see the picture below. He told us that he had put items in the playground for us to find for the journey. So we went outside and the children found the objects. Then we inferred where we would be going and what kind of journey it would be. The children inferred it would be in Antarctica because of all the equipment, take a look at the pictures!
Monday 7th September 2020
Today we looked at how to work together as a class. We thought about what it means to be included and how we can make sure that happens in the class. We then thought about team work skills and children created a diamond 9 putting the team work skill they think is most important at the top of their diamond. Take a look at their diamonds!