Class Blog
Friday 2nd October 2020
A few thank you's!
Thank you to Mrs McGinn and Mrs Withers who accompanied us on our very successful wellie walk on Tuesday, we all had a great time. A really big thank you too to the Isom family who very kindly jet washed our playground a few weeks ago.
Friday 25th September 2020
Thank you Falcons for being so fantastic this week remembering book change days and when purple homework folders need to be, the children have made a great start with their reading and homework particularly the dictation sentences, so well done. Please do ask if you are not sure, and just to remind you;
Purple homework folders and blue homework books to be in Monday
Reading book changes on Tuesday and Thursday (books and reading records in school everyday)
The children have had a great week learning both inside and out again, and particularly enjoyed PE with "wooden hockey stick" on Monday. In phonics we have been consolidating the "ng"sound, we have done lots of reading of "ng" words and word building using whiteboards. We used our Maths books and wrote in squares for the first time. The children have been really thoughtful in PSHE reflecting on a time or place that helps them to feel calm and in Geography we have thought about what makes a village different to a town and what we might see on our "Wellie Walk" on Tuesday.
Wellie Walk Tuesday 29th September
At present the forecast looks dry, but it is much cooler so please ensure your child has a warm waterproof coat and they may wear their wellies if wet, otherwise trainers and their school uniform will be fine.
COVID Secure Risk Assessmet
All children and adults will wash hands before we leave school.
All doors and gates will be opened by a member of staff, who will then sanitise.
Children will NOT be holing hands, but walking side by side with a partner.
Tissues and hand sanitiser will be carried by all adults, and the same rules outside for catch it kill it bin it will apply.
High visibility jackets will be sanitised before and after use.
Group leaders will ensure groups are socially distanced, should we need to pass a member of the pubic.
Have a great weekend everyone.
Mrs Willoughby
Friday 18th September
Well done Falcons,
Another great week showing some great perseverance and teamwork in your learning.
The children have been using the outside area to consolidate and build on their number work, numerals to 20 forwards and backwards, and have enjoyed using the sand tray to build CVC sentences and read tricky words.
Just a few reminders:
Homework folders (purple back cover) went home with a detailed letter explaining how to do dictation, tricky words and read from the bingo grid. Well done to all of you for having a first try at home.
Purple folders and blue homework books need to be in school on Monday and I will give them back to the children on Tuesday.
Reading books went home on Thursday, great to see so many children so enthusiastic about their reading this morning. Remember to read the books two or three times and do the activities at the back of the book and use the little prompts that have been stapled into the front of your child's book. Understanding and recalling the story is just as important as accuracy and fluency.
Please note, we have a brand new reading scheme. The colour sticker on your child's reading book does not have any correlation to the level/band your child was reading last year. Our reading scheme no longer reflects the old style book bands. Reading books have been carefully matched to what your child has shown so far in class in two weeks, their confidence will accelerate quickly as they get more confident with reading out aloud in school.
Reading books need to be in school everyday, books will be changed on Tuesday's and Thursday's.
Have a great weekend, and thank you for all your positive feedback, the children are settled and really focused in their learning.
Mrs Willoughby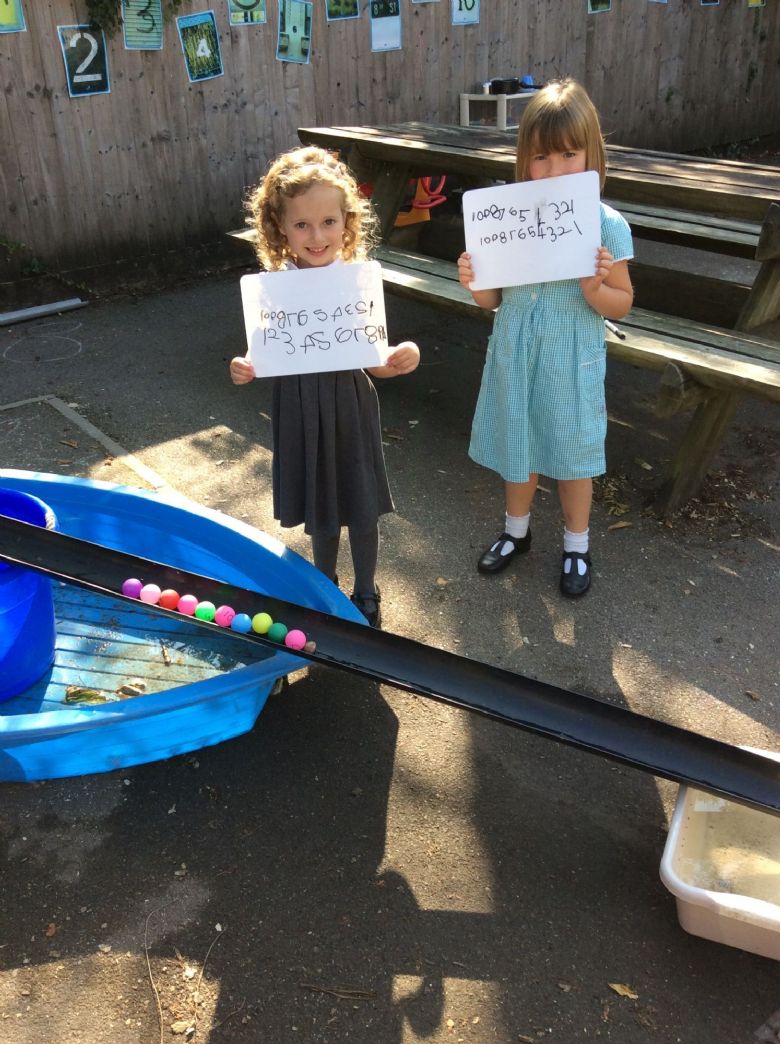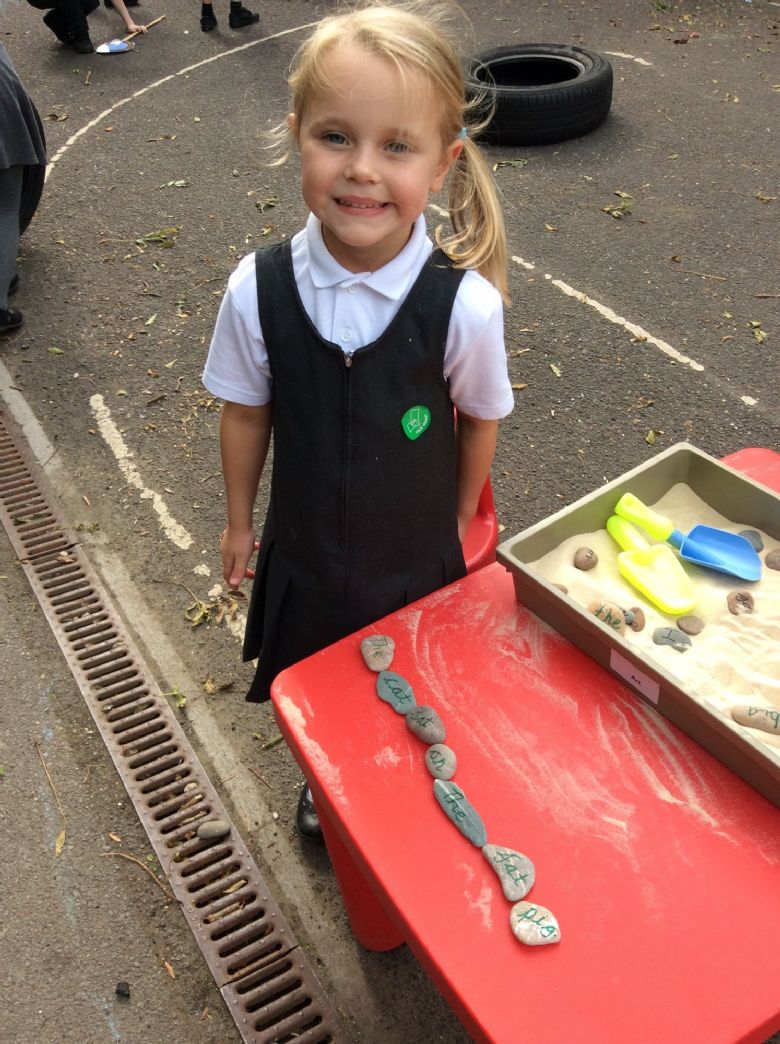 10th September 2020
Falcons Class,
Well done parents and children for an amazing start to the academic year! You've managed all the new information with staggered starts and finishes, remembered PE days and have shown such support to your children at drop offs encouraging them to be upbeat and ready to face the day. I am really proud of all the children in the way they have adapted to their new routines. It's been so lovely watching them play and interact with each other as a united class once more, and I know this school year is going to be great.
You will find the Curriculum Newsletter and Term 1's homework under the tab "Our Curriculum," and any Knowledge Organisers for the curriculum areas in the Knowledge Organiser folder.
A couple of reminders;
PE days are Monday's and Thursday's.
Water bottles must be in school everyday please, clearly labelled as we have quite a few the same.
Coats need to be in school everyday, whatever the weather we want to make the most of the outdoor space so coats are essential.
When reading books come home, please make sure reading books and reading records stay in reading folders or a robust plastic folder to help protect our brand new books, the children will be asked to have their reading books and reading record books in school everyday. They will also have a blue homework book for their weekly phonic practise and dictation sentence at home.
No toys in school please.
A whole week in school already!