Class Blog
18.12.20
Blog by Isla and June-Rose
This week is the last week of term! We have been practising our songs for our performance, which we did on Thursday to Mr Pike, Mrs Holcombe, Mrs Boyd and Miss Jenkin. We also made Christmas cards for the elderly which was se up by Morrisons. On the front of the card we did Christmas trees out of coloured card. We didn't know who we were sending them too which made it more fun! On the last day, today, we are watching a Christmas film and have been doing some colouring. Sorry we didn't do the blog last week but we were having too much fun eating our Christmas dinner! :-)
Thanks to everyone who donated for the Reverse Advent, you have all been incredibly generous and I know it has been appreciated by the Salvation Army. Below is a photo of the Year 5 & 6 contributions! :-)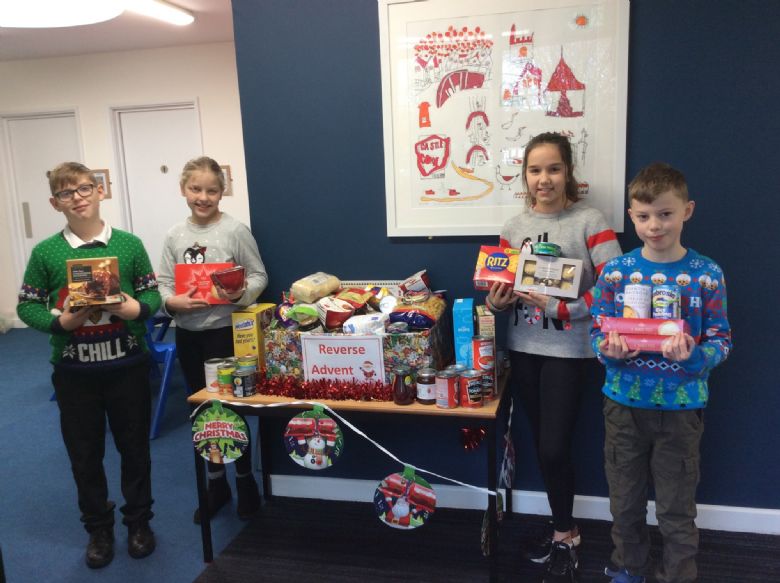 04.12.20
Blog by Isabel, Harry and Owen
This week in Eagles we have done place value with decimals in Maths and we have added and multiplied fractions. We have aso been reading more poems avout refugees - this week it was a poem that could be read backwards as well as forwards! It had two different meanings. On Thursday and Friday we did our first ever practice SATS papers. We really enjoyed our Christingle service this morning and this afternoon are doing some more Christmas singing.
Your children will be bringing their Christingles home today with a sheet explaining each part. We had a lovely Christingle service with Mr Pike and Y5 this morning and really enjoyed making them together.
Thankyou to everyone who has donated something to our reverse advent. Remember the last day to donate is Wednesday 16th December :-)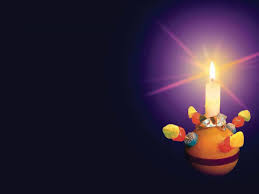 27.11.20
Blog by Poppy and Emme
This week in Eagles class we have been very busy. On Monday we had gymnastics and we were doing bridges and rolls on vaults and benches. We had such a fun time. The whole class has worked very hard in Maths this week as we were learning how to convert and add fractions. In English we looked at a poem called 'We Refugees' and created our own poems based on that. They all turned out amazing and we are proud of them! On Thursday we started doing our double page spread for our Tudor explorer research. They are Cabot, Raleigh or Drake.
It is our last Forest School session today and we are really excited!
20.11.20 - Forest School Session 3
Today we were able to have another go at building shelters - this time we were much better! We also had another go at making forest jewellery, which we are bringing home! Finally we used a kelly kettle to make our own hot chocolates which were delicious :-)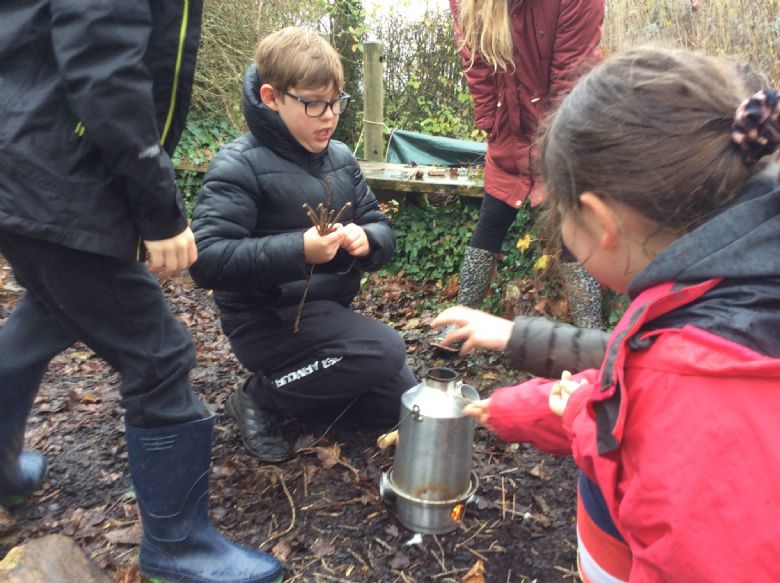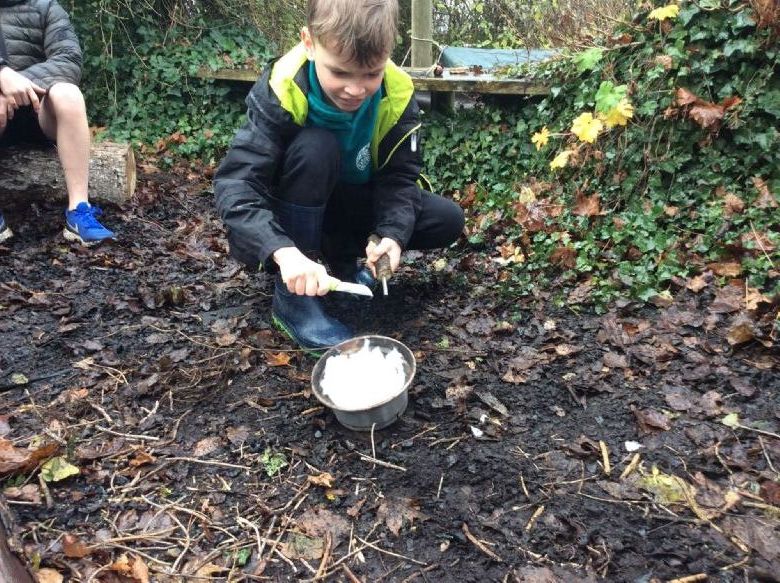 20.11.20
Blog by Coby and Hugo
This week in Eagles class we have had a lovely time. In Maths we have been learning about adding and subtracting fractions. In English we have been reading a poem called 'What Are You?' We had a go at writing some of our own verses using imagery. Today we had a netball circuits session from the Chippenham Sports Partnership and even in the rain it was great fun!
13.11.20 - Forest School Session 2
This week in Forest School we got into teams to try to build our own shelter. It was harder than we thought!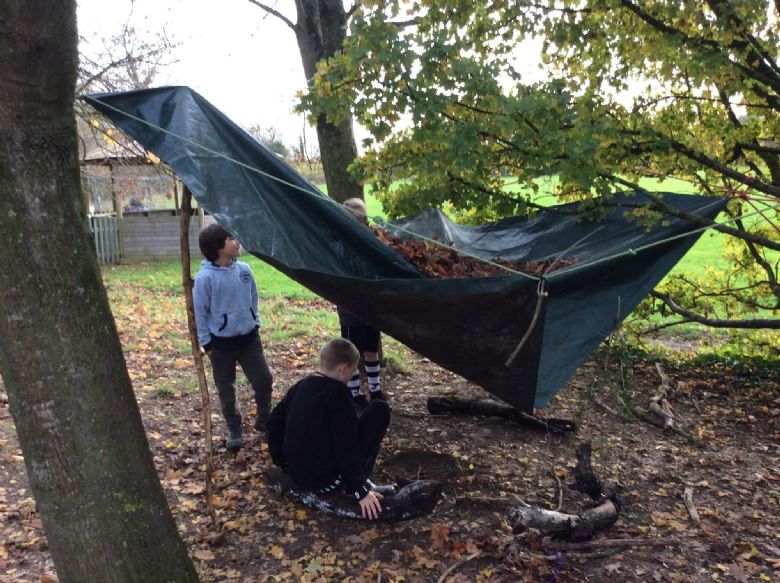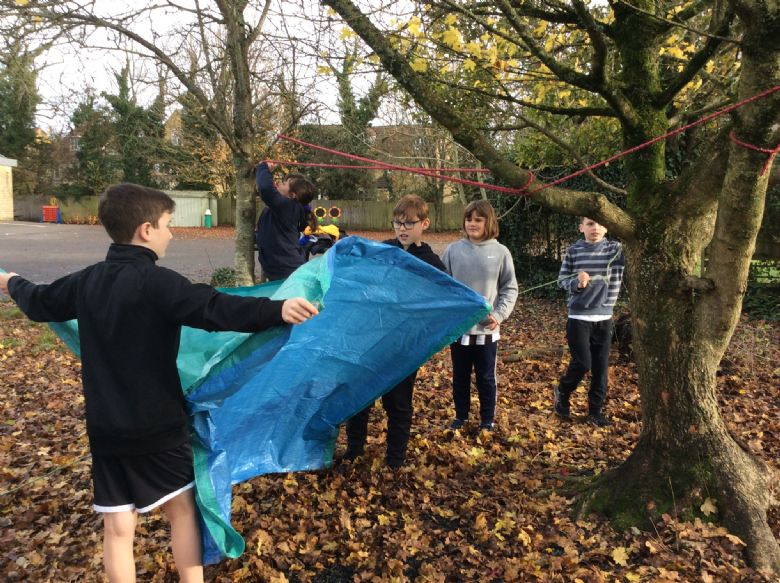 13.11.20
Blog by Ewan and Katie
This week in Maths we have been learning about simplifying fractions. In English we read some war poems and wrote our own. We read a poem called 'Flanders Field' by John McCrae and then created some artwork linked to it. On Remembrance Day we had a special assembly and a 2 minutes silence to remember those who have died serving our country. In PE we did yoga and gymnastics. In gym we explored making different bridges on the mats and benches. We are looking forward to our second forest school session this afternoon!
06.11.20 - Forest School Session 1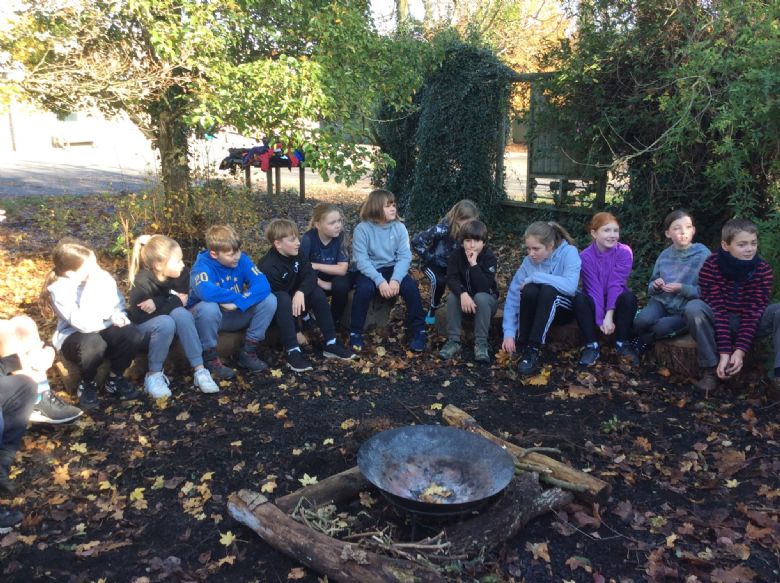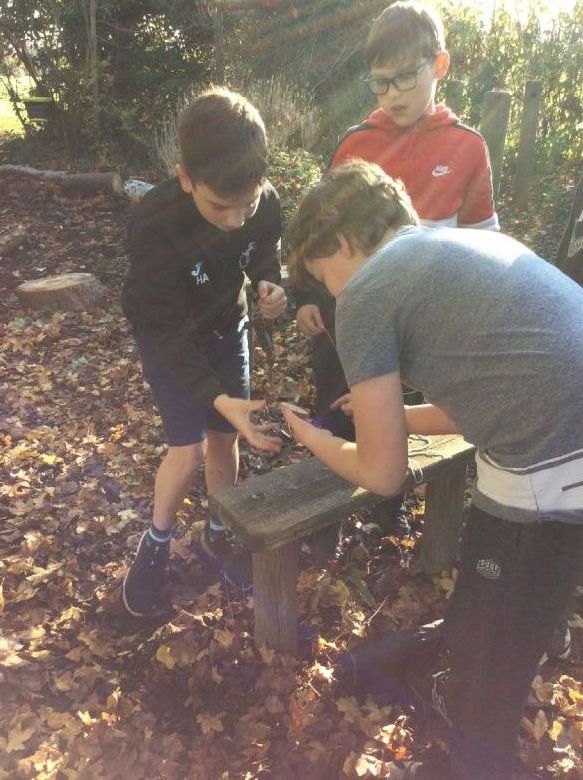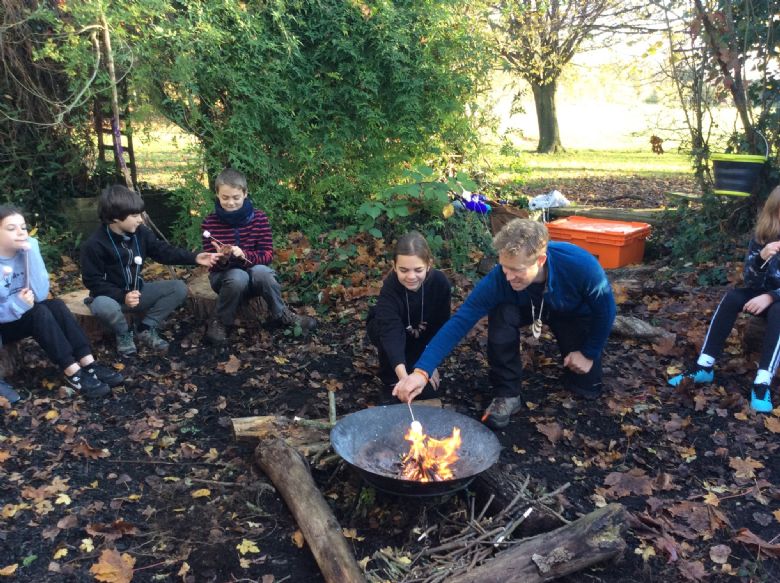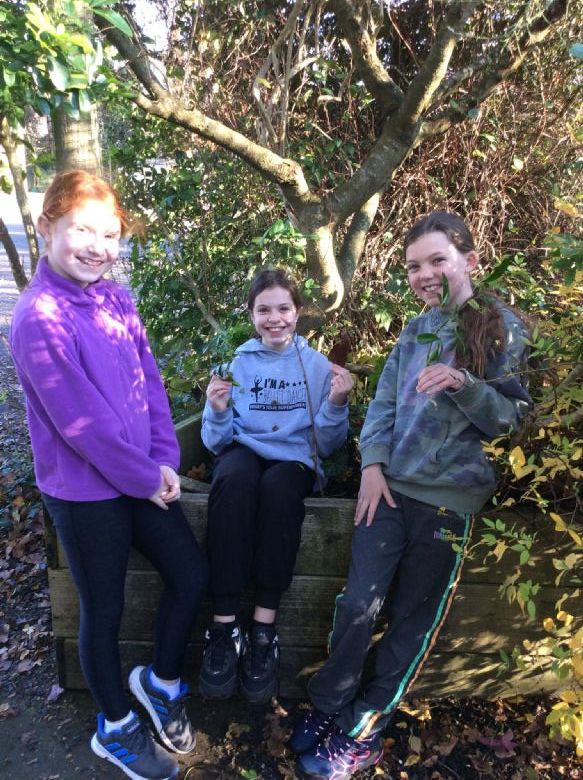 We thoroughly enjoyed our Forest Schools session. We collected 'treasures' from nature and curated our own museum with them. We used some of our treasures to make forest jewellery and we finished the session with toasted marshmallows around the firepit! :-)
06.11.20
Blog by George and Lucy
Another hard week at school is nearly over! This week we have been doing lots of grammar, we have been working on synonyms and antonyms. On Wednesday we had an exciting visit from the Wiltshire Air Ambulance. We learnt how to do CPR, control bleeding, control choking and how to make a 999 call. In Maths we have been doing division with 2 digit numbers. Most days this week we have been doing RE, our topic is Islam. We have been learning how Muslims pray to their God, Allah and their prophet Muhammad. (peace be upon him) We have also learnt about the Five Pillars, these are the things that Muslims have to do to show commitment to Allah and ive a good life. We are excited to do some forest school activities this afternoon with Mr Summers! Look out for some photos on the blog next week!
Here are some photos of our Air Ambulance workshop: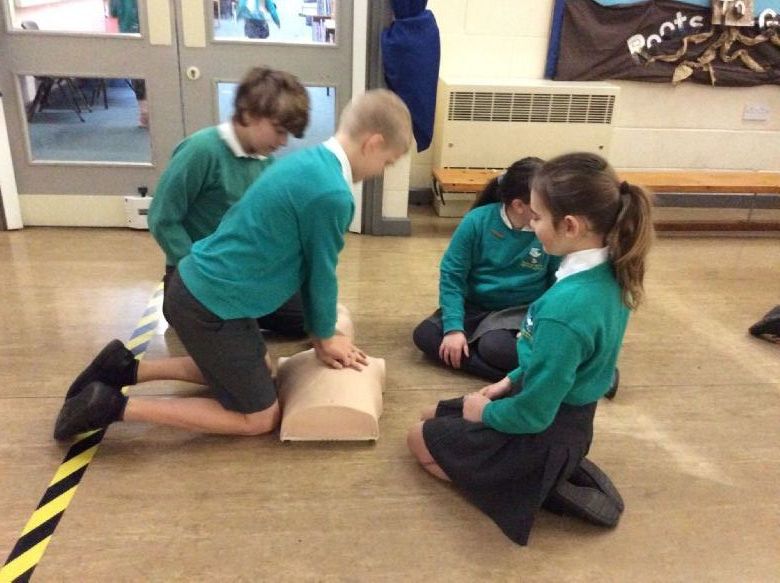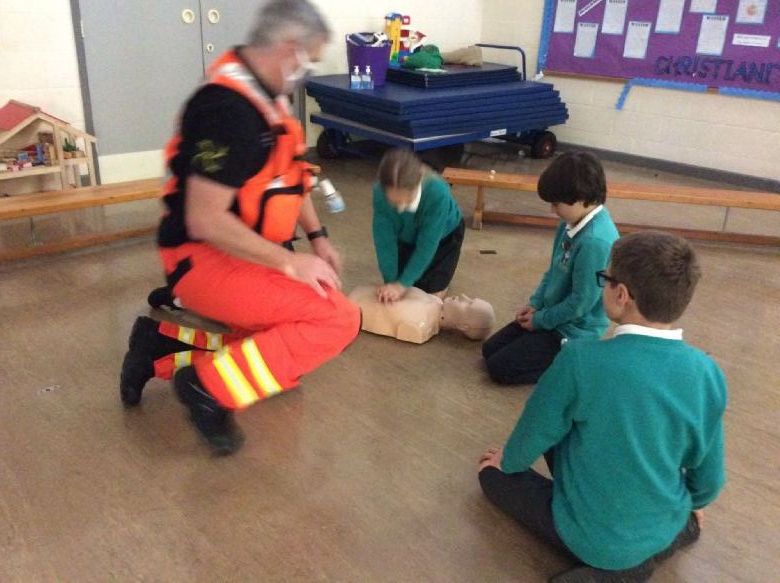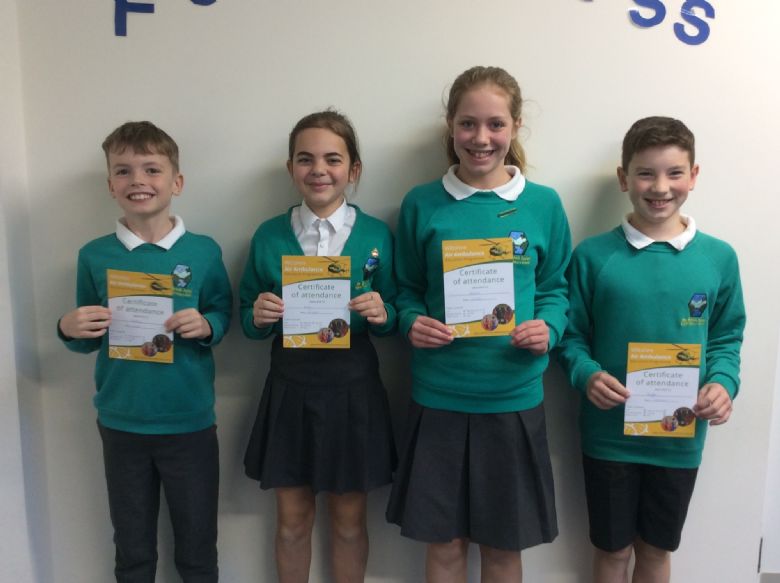 16.10.20
Blog by Millie and Lily
On Monday we did Joe Wicks and Just Dance in PE, it was really fun. On Tuesday we planned our own story as part of The Arrival book. We had double Maths on Wednesday with Miss Davies and Mrs Holcombe. In Science we experimented with making a shock absorber for our lunar lander. On Thursday we made our lunar landers! We did Science all day (and a bit of music) and it was really fun! It's now Friday and we are testing our lunar landers today with big marshmallows as the astronauts. Do you think they will land ok?
Here are some photos of our lunar landers: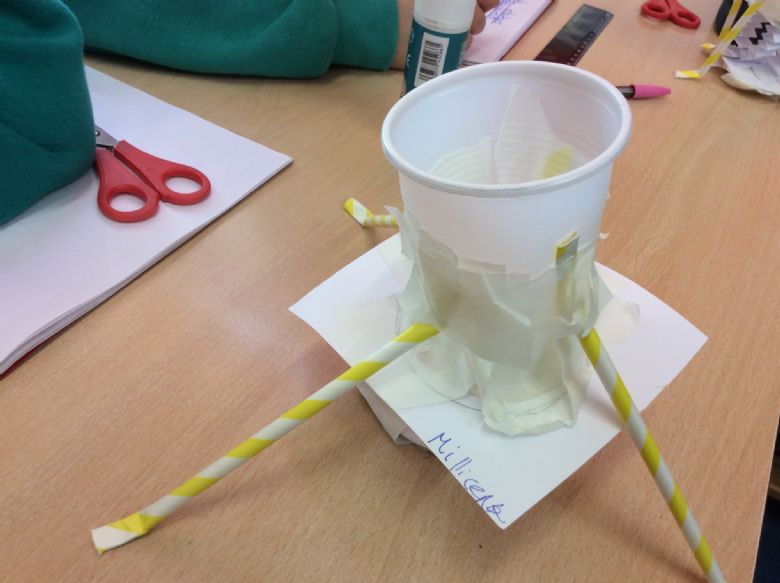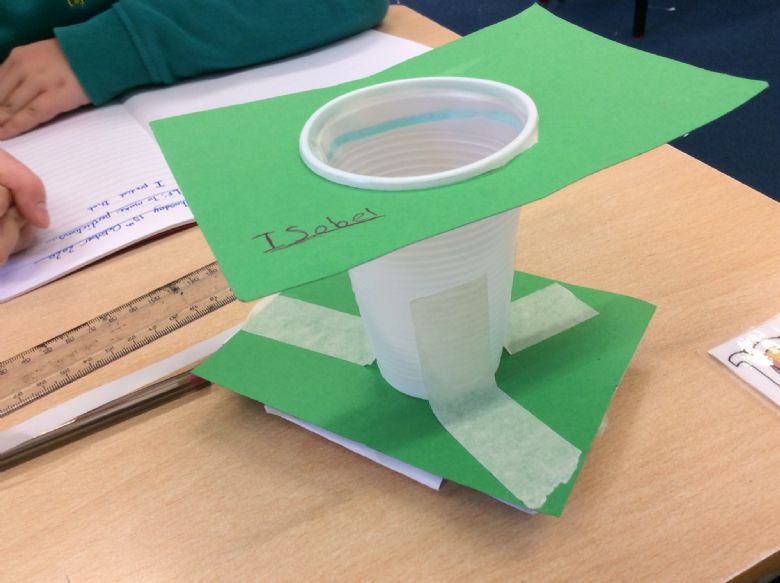 09.10.20
Blog by Ethan and Charlie
In Maths this week we learnt how to use inverse and how to solve multiple problems. This was fun, but English was even more fun.
In English this week we planned a diary entry as a character from The Arrival that we are reading in class. We all thought our writing was pretty good.
In History we made a timeline about some key British history such as WWI and WWII. We also learnt about primary and secondary sources.
Today is #HelloYellow day and we are wearing yellow to support Young Minds and understanding more about mental health and wellbeing. We completed a skipping challenge this morning: continual skipping with a partner for 15 mins. It was really hard but we all enjoyed it and felt amazing afterwards! The photos are blurry because we were going so fast! :-)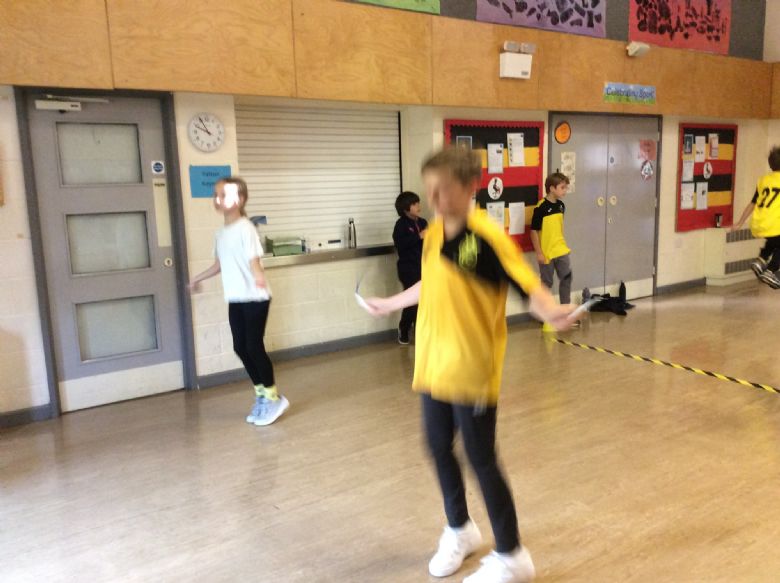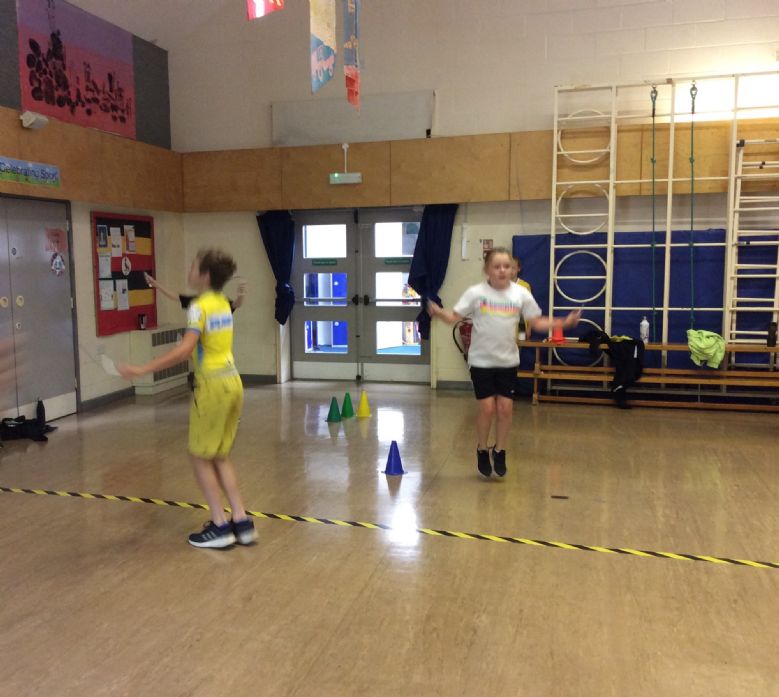 A reminder from Mr Pike that the school start and end times are changing next week. School starts between 8:45-9:00 (this hasn't changed for us) and ends at 3:10 (this is 15mins later than it has been for us) Y6 will be entering and exiting from the same doors they have been so far.
02.10.20
Blog by Freddie and Honor
In Maths we did addition and subtraction using column methods. In guided reading we were reading our class book, Boy At The Back Of The Class. In PE we got to choose some exercises for our circuits, we did bench dips, step ups and burpees. Today we have done road safety where we learnt how important it is to wear our helmets when cycling.
25.09.20
Blog by Eleanor and Finley
In Maths this week we did rounding to 10, 100, 1000, 10000, 100000 and 1000000. In English we are learning about verbs. We did some slow writing this week where Miss Davies told us what each of our sentences had to have. This included an extended noun phrase, an adverb or a meaningful verb. In Geography we created a two page spread with facts about each continent.
Some interesting facts we found:
Did you know that before Las Vegas was a city, the population was 800?
Did you know that the Great Wall of China is over 21,00 km long?
Did you know there are only 40 million people living in the continent of Oceania, but over 66 million people living in the UK?
In PE we have started doing fitness on a Friday as well as kabaddi on Mondays. In Music with Mrs Davey we have been making our own planet using our imagination and listening to a song called 'Mars - Bringer of War.'
Thanks for reading and have a great weekend :-)
Here is the class book that we're reading together, we're really enjoying it so far!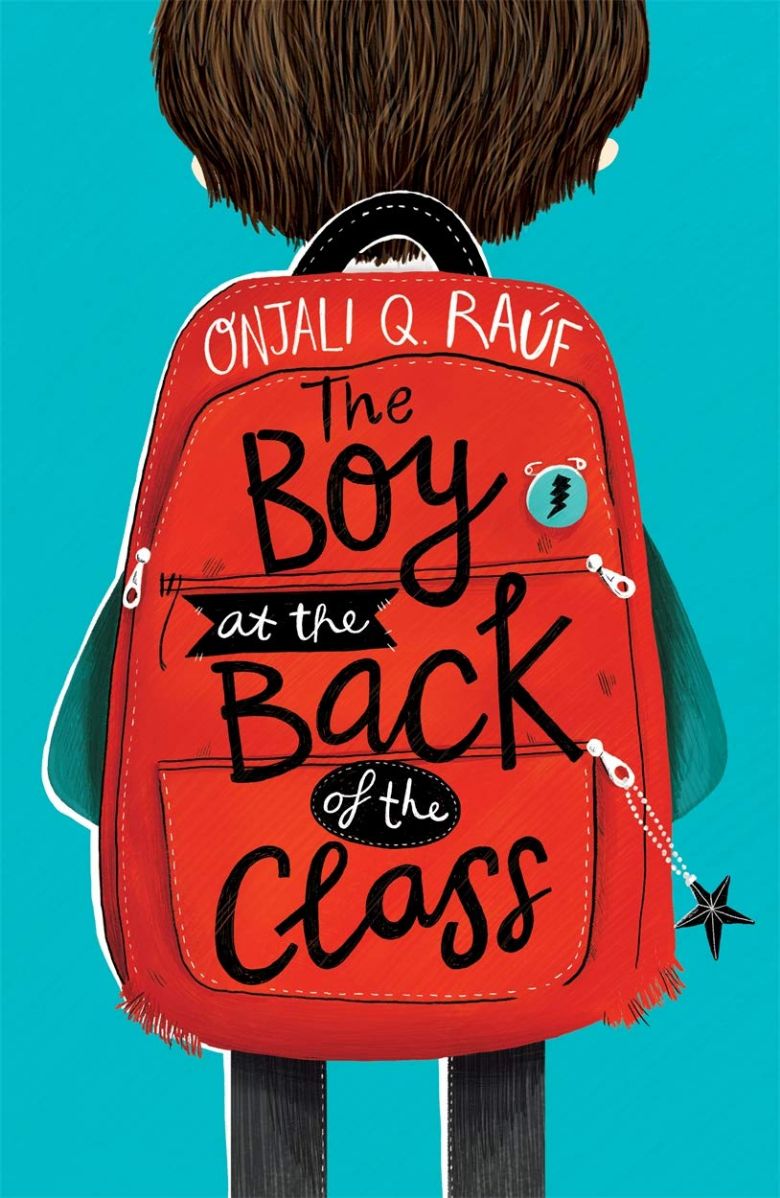 18.09.20
Blog by Millicent and Teddy
For Maths this week we did negative numbers and positive numbers, it helped when we use a number line. We also learnt about the range (a difference between two numbers) and we did tables races and arithmetic. In English we identified different types of nouns like proper nouns, common nouns, concrete nouns, abstract nouns and collective nouns. In PE we played some kabaddi matches - as your child what kabaddi is if you don't know! Finally, in Geography we had to name the key parts of the world like continents, countries and cities.
Thank you for reading this blog!
As promised, here is the link to the Geography game we played on Friday - enjoy! From Miss Davies :-)
11.09.2020
Blog by Isla and Ella
It is so nice to be back at school and seeing everyone here. Our new Head is very kind and his first assembly with us was very exciting. It was about our school value of generosity. Our new teacher and TA are lovely and our first week with them has been amazing. Our topic in English is the book 'The Arrival'. In Maths we have been doing place value and partitioning. Our topic that we are starting in Geography is learning about explorers who have travelled the world. In Art we have created self portraits and have sketched eagles.
Mr Pike has introduced something new called Hot Chocolate Fridays. Three people per class get chosen for doing well in class and get to to sit with him and have a hot chocolate. This week the Hot Chocolate Friday children were Charlie, Isobel and Ethan - well done!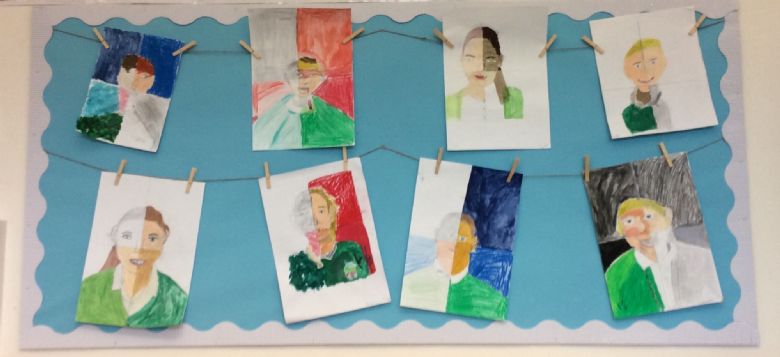 Here are some of our self portraits on display in class.