Class Blog
21.01.22
Year 6 have had the best day today - we have created a music video with our own lyrics and dance moves during a 'Rocktopus' workshop! Big thanks to Miss Reed for organising! We have also finished writing out biographies of Greta Thunberg this week and have been comparing two European artists - Matisse and Malevich. We are looking forward to creating our own artwork in their style next week!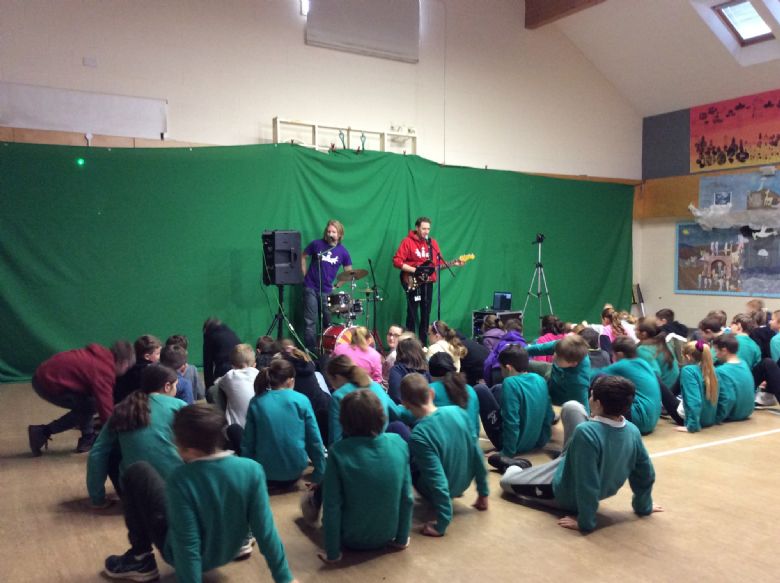 14.01.22
Happy New Year and welcome back to school! It's been a busy 2 and a half weeks for Y6, we have started a new geography topic called 'People vs Planet'. We've linked this to our English learning and have started to research and plan a biography on Greta Thunberg. In Maths we have been deepening our understanding of decimals but learning how to multiply and divide them. We've found some of the word problems challenging but have been demonstrating our school value of perseverance and haven't given up! On Monday we started our new PE unit of tag rugby with Mr Peters the Up & Under coach, and later today we will be doing some dance in the hall!
Our new class book The Last Bear by Hannah Gold is keeping us all enthralled. A huge thank you to the families who have bought copies for their children and copies for the school - your donations mean we can have a copy 1 between 2 which makes such a difference when we're reading :-)
10.12.21
Today is evacuee day! We have spent the day dressed up as evacuees to celebrate the end of our WWII topic! We have loved it! We baked rationing cookies called 'Crunchies', wrote a postcard to our families and watched the Y5 dance the jive, which was fantastic! I'm really pleased with the effort the children put in, and a special thank you to those family members who brought in special tokens from their own history!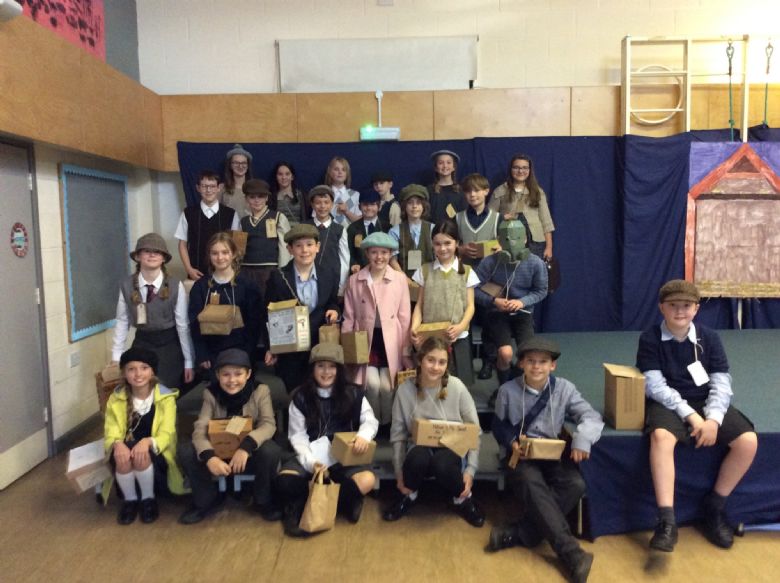 03.12.21
We're excited to get back to Forest School's this afternoon. This morning we were using our iPads to practise our coding skills, before our Teams workshop with a coding expert next week! We've also started our reverse advent - thank you so much to everyone who has already donated :-)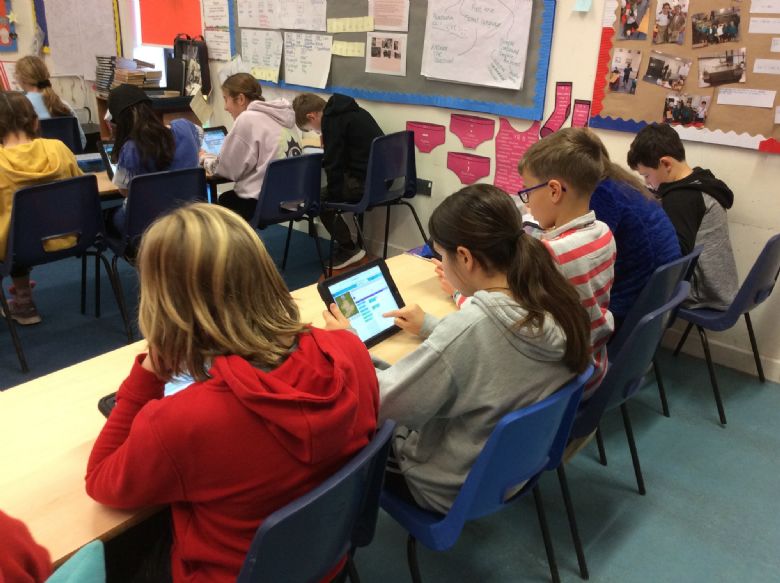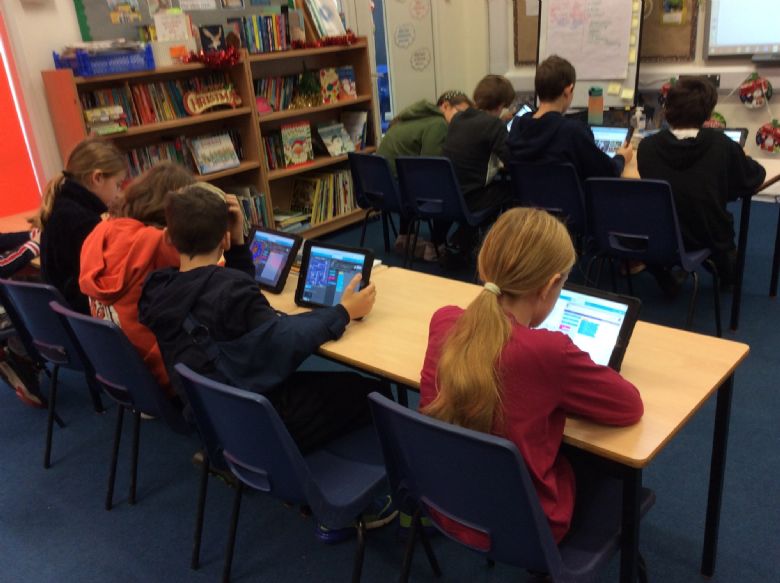 26.11.21
Another exciting week in Eagles - we started Forest Schools again with Mr Summers! Although the weather was not on our side, that did not stop us working hard to build dens and find our treasures. We even managed to light the fire and get some toasted marshmallows!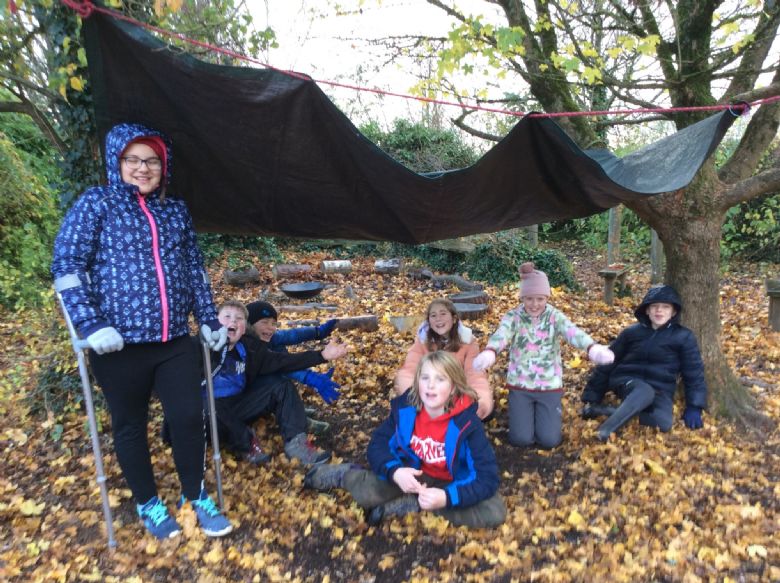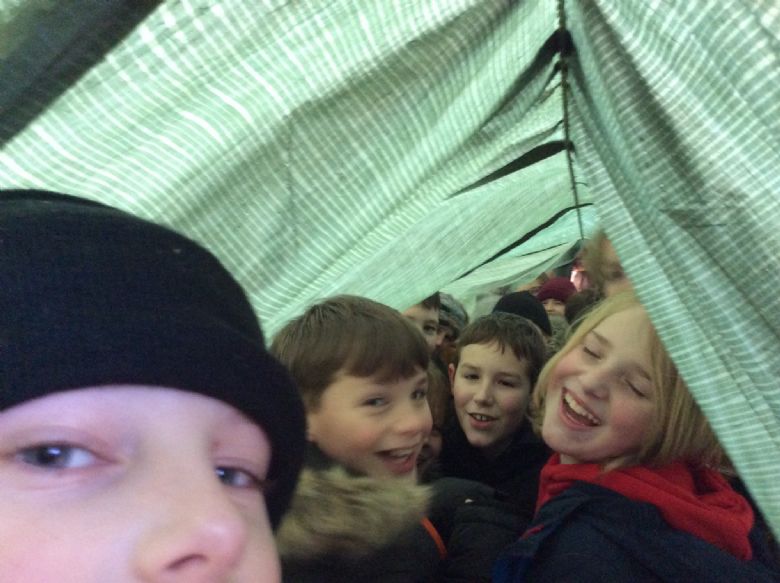 19.11.21
We've had a brilliant week this week, particularly on Wednesday when we did our Science Fair. Every class came to look round and we spoke to everyone about our experiment. We even had one of our school governors, Mr New, come to visit. The whole school really enjoyed learning about our dye experiment, and we loved being able to talk to so many people about it!
Congratulations to the Y6 winners: Georgia, William, Martha L and Caleb. The runners-up were Isaac, Carlos, Betsy and Tallulah and Hattie got a special mention for working so hard especially with KS1.
A huge well done to Y5 and Y6 and thanks to Mrs Boyd for organising!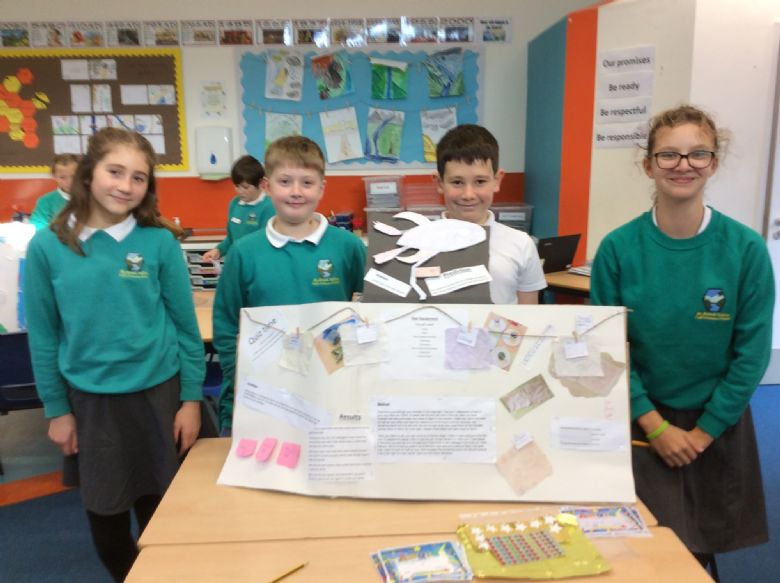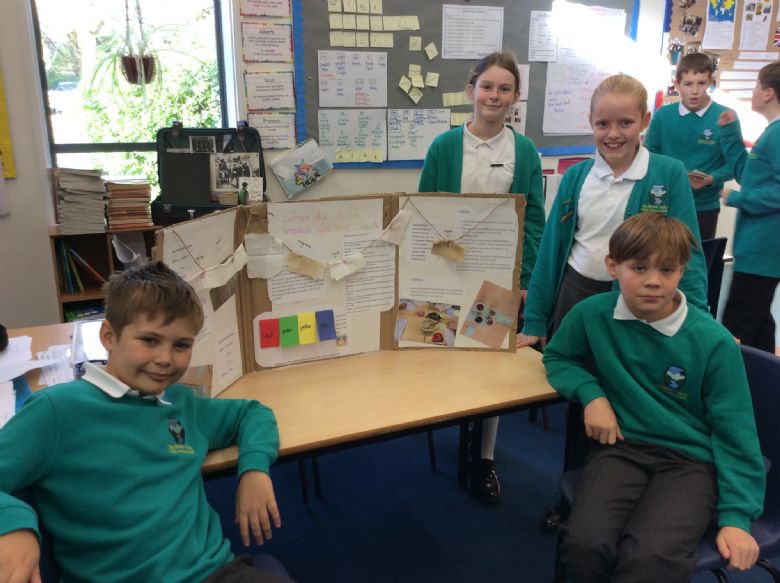 15.10.21
We've had a great week in Eagles this week, starting our new science project. We are investigating how to use natural materials to dye cotton! So far we have explored a variety of mordants including iron and soya. We have dyed some cotton with red cabbage and coffee to see how the process worked. Next week we will be completing our own investigation in groups and presenting our findings to the rest of the school after half-term. We are looking forward to using things like spinach, beetroot and turmeric to see which one is the brightest!
01.10.21
Another busy week in Eagles! We've been busy with our English - writing an air raid scene from a character's point of view using show and not tell. It's been tricky but we've done a great job! We've also had a visit from the Road Safety team, talking to us about the importance of helmets when cycling and making sure we are alert when walking on the road, especially if we will be walking to secondary school next year!
24.09.21
A really exciting day in Eagles today as we went on a trip to the REME museum in Lyneham. We got to see lots of army vehicles, weaponry and outfits as well as having a workshop specifically about WWII. We learnt loads and absolutely loved spending time there!
Here are a few photos of us: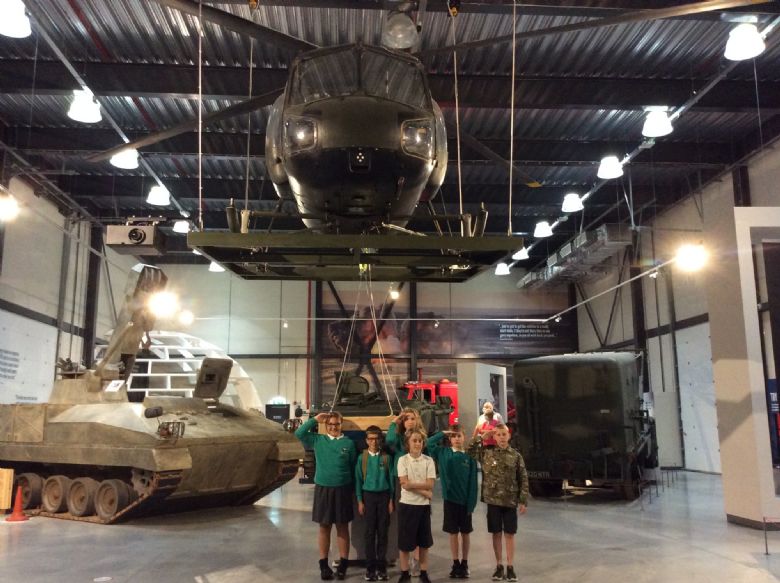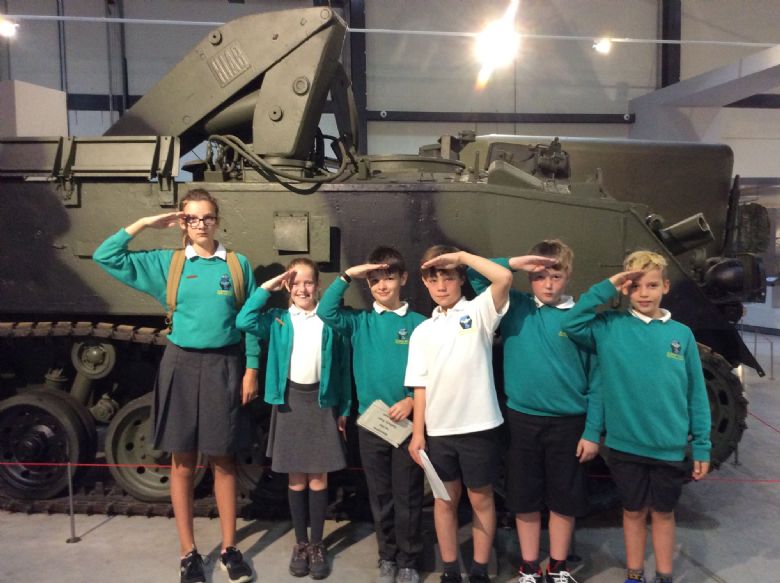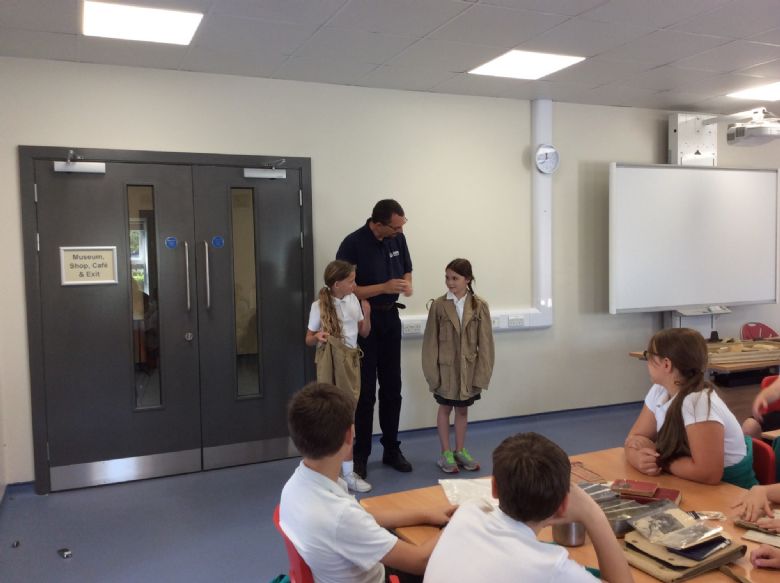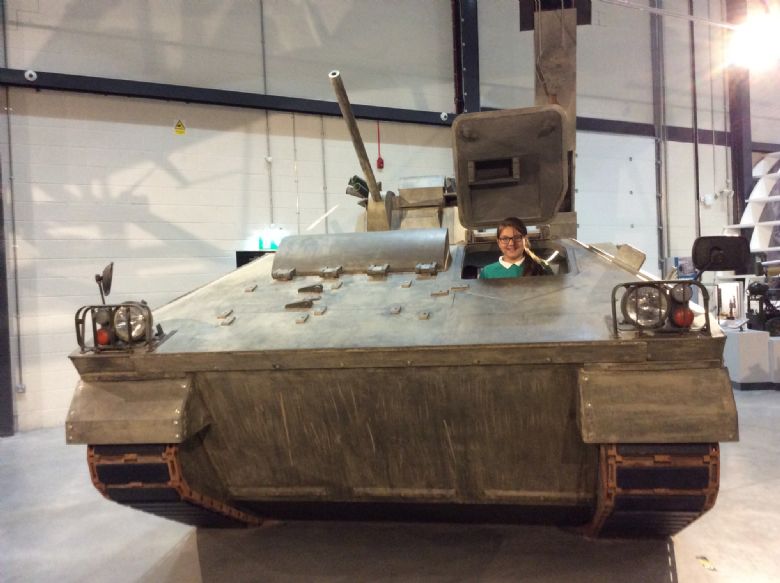 03.09.21
Welcome back everyone, I hope you have all had a great Summer!
We have had a fantastic two days settling in to Year 6. We're very excited to be given our roles and responsibilities as the oldest in the school, this includes being House Captains! We've started discussing our History/English topic for this term which is World War Two and have even started looking at some books we will be using. The first is 'My Secret War Diary' which we have thoroughly enjoyed reading! We have been lucky enough to have a class set donated to Year 5/6 by Mrs Jago - thankyou so much! The other book we will be reading is 'Letters From The Lighthouse' which is a novel we will be using in English. If any parents would like to donate a copy to our class it would be greatly received :-)