Class Blog
20.05.22
At the beginning of this week we finished our toys with cams in DT - everyone did such a good job! On Wednesday we had a Shakespeare workshop based on The Tempest. It was amazing! We had so much fun doing freeze frames and getting into characters.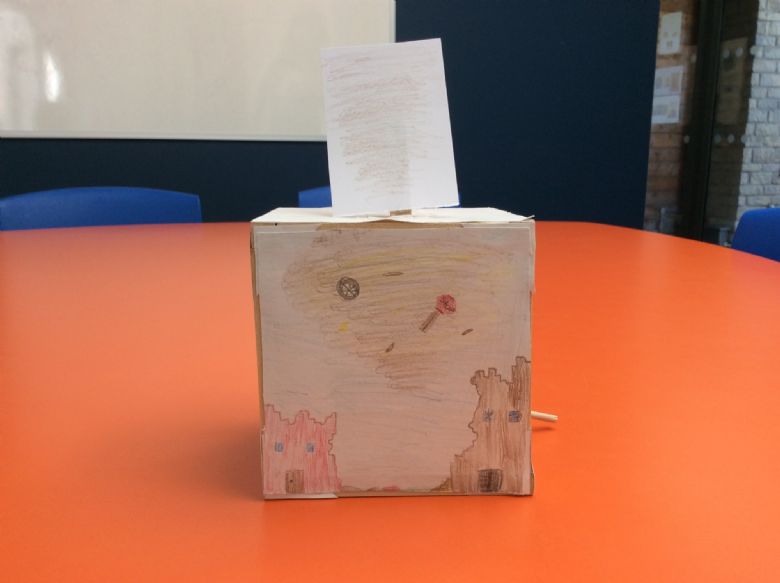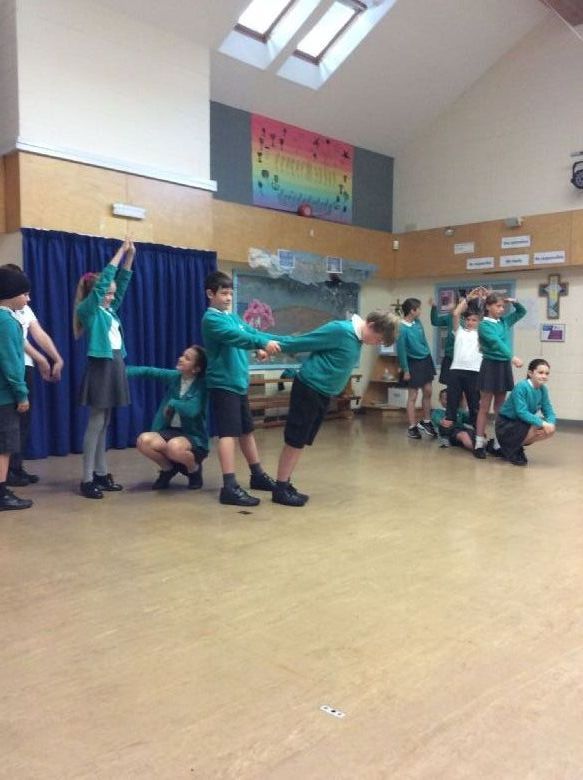 13.05.22
SATS week this week in Y6 and they have absolutely smashed it! I am so proud of all the Y6s for how grown up and hard-working they have been! We celebrated today with a big party with music and delicious food :-) We have also begun the auditions for our Summer production... very exciting!
06.05.22
Another busy week in Eagles. We've been doing some revision in the mornings but we've also continued with our learning about fossils and Mary Anning. We've written double page spreads all about her life and her discoveries! We've also started our DT project - building a wooden frame with a cam! We're looking forward to finishing that next week!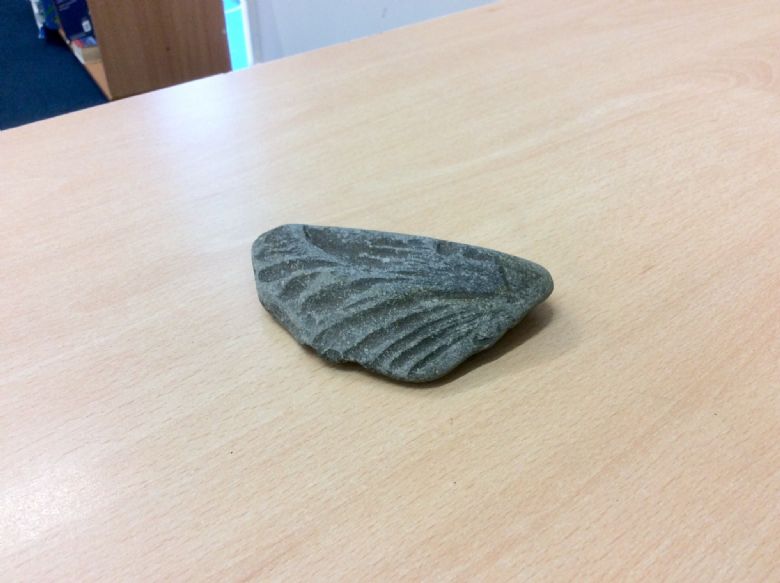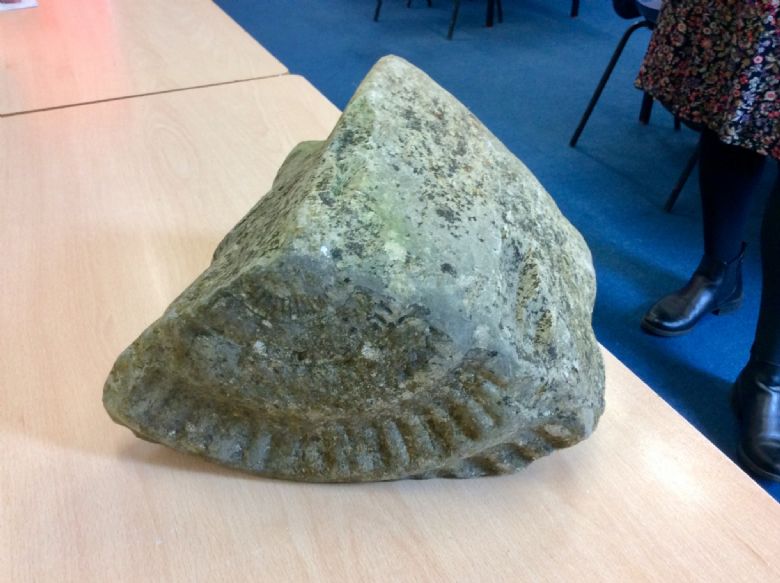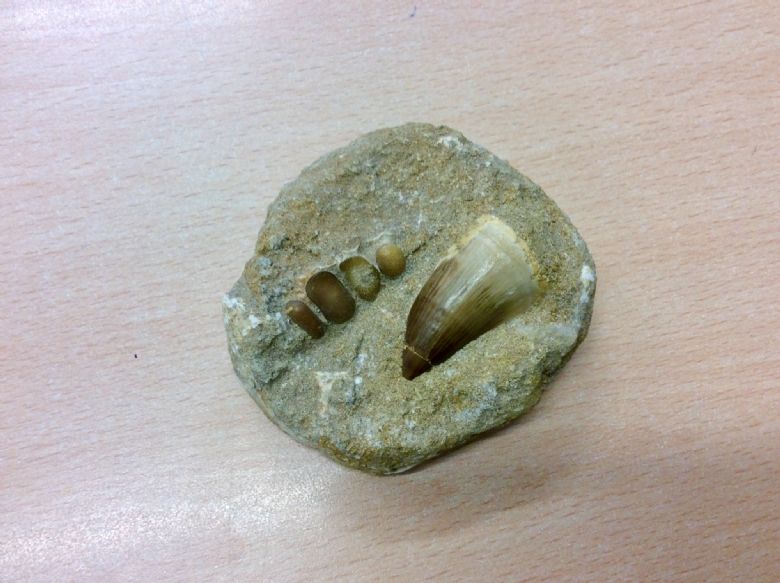 29.04.22
Welcome back to term 5! We're happy to welcome Mrs Akin back to Eagles class for the rest of this term :-) We've been doing a lot of revision this week but have also started some new topics: Shakespeare in English and History and Evolution in Science. We've enjoyed looking at each other's fossils and learning about the different types. On Friday Rocktopus made a return visit to help us create music videos linked to our school values! We look forward to seeing the final result. In PE we have been having lots of fun with ultimate Frisbee with Mr Peters from Up & Under.
08.04.22
Here we are at the end of term 4! What a jam-packed and fun-filled term it has been!
Earlier this week, we took part in the FOBBVS climbing wall challenge. It was so much fun and most of us managed to have more than 5 goes! It was brilliant to see so many children pushing themselves to get higher each time! Well done!
Bikeability has also been completed this week – huge congratulations to everyone who took part!
Finally, we finished our story writing linked to 'The Lost Happy Endings'. The class wrote their own endings to the story, which were all fantastic!
Next term is a big one for Eagles, but we are ready for the challenge! We hope everyone has a lovely Easter break and gets to enjoy spending time with their families and friends :-)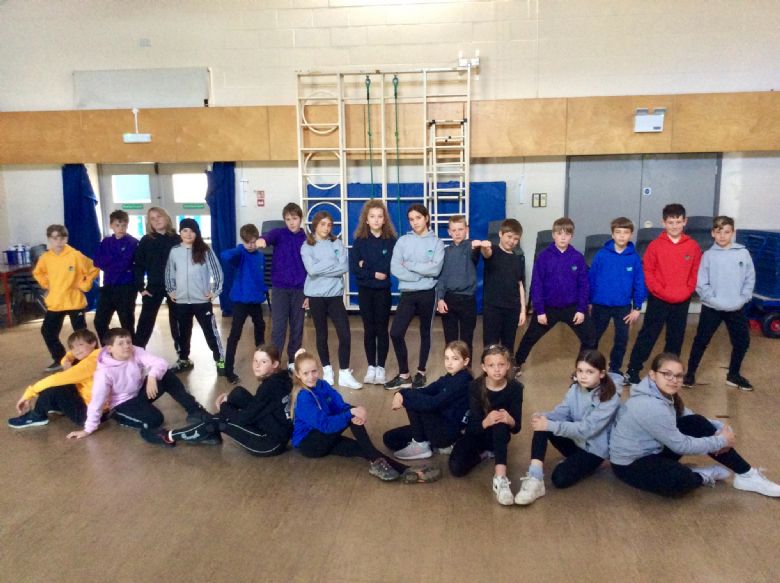 Here is a photo from our hip-hop dance that we showed to Y2 and Y5 on Thursday! Eagles worked so hard on this routine and smashed their performance!
01.04.22
April already! Eagles have been enjoying bikeability this week and have been learning lots of crucial skills such as signalling and how to use junctions. We have also been baking Easter biscuits and creating our own recipe cards! We've been busy doing some SATS revision to get ready for the tests in May.
Next week we are looking forward to the FOBBVS climbing wall event and finishing our bikeability :-)
25.03.22
Eagles have been thoroughly enjoying the nice weather this week and making the most of it with lots of outside learning! On Tuesday we went on a trip with Y5 to Langford Lakes. We went on a river walk and saw tributaries and confluences, which we have been learning about in geography. We also explored and investigated a stream, which included classifying insects and animals that live there and measuring the stream. This links to our science learning that we have been doing since January. The sun shone all day, and we even managed to have a picnic lunch by the lake, watching the geese and looking for other birds. It was absolutely brilliant! Here are a few photos of our day...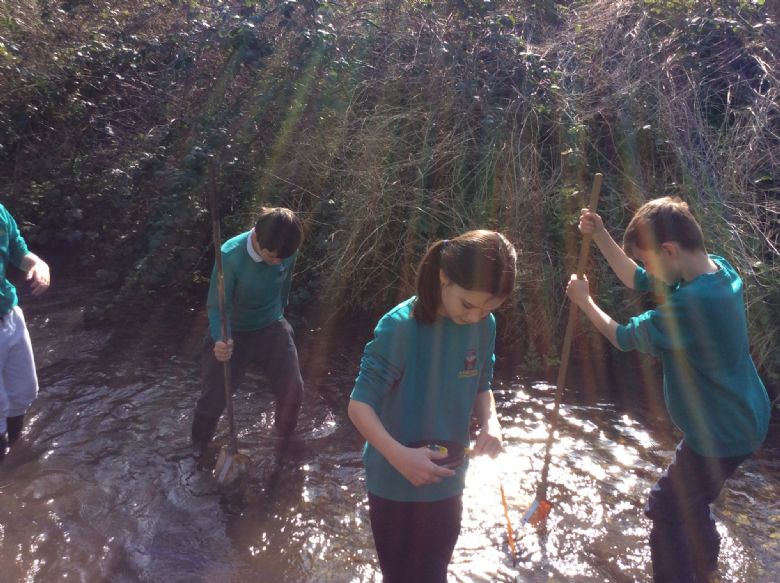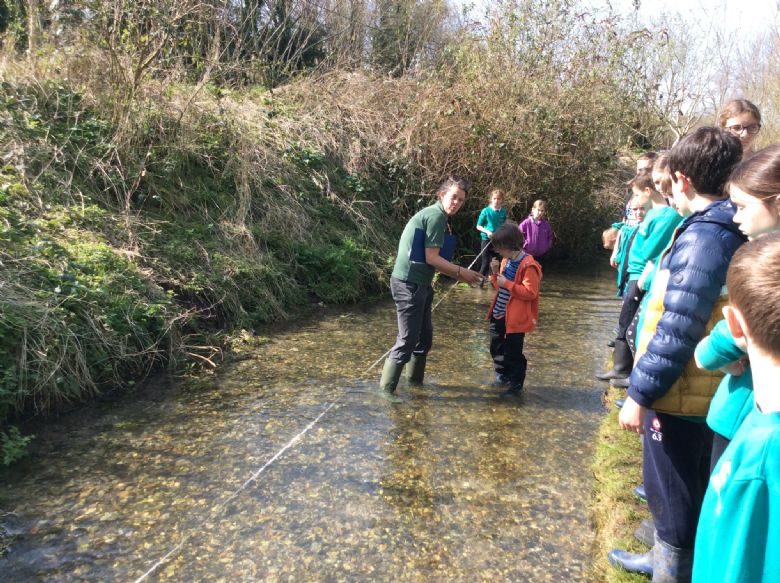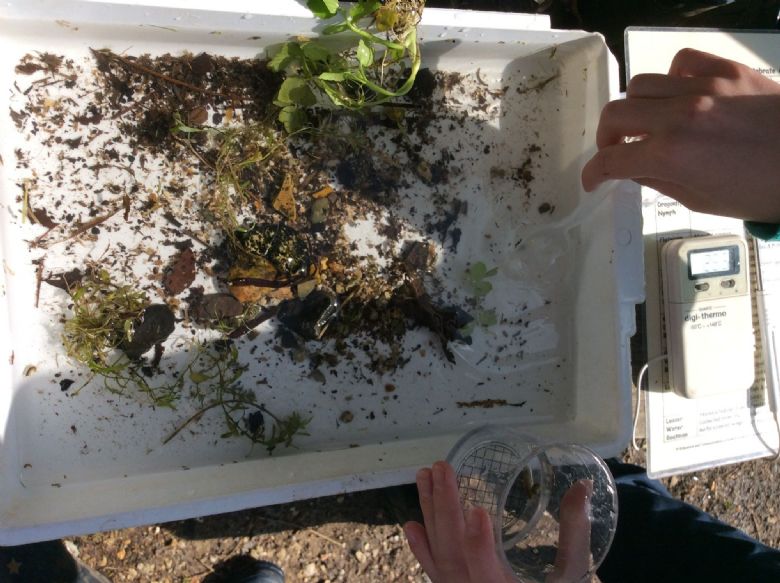 04.03.22
What a fantastic start to week 4! Eagles have spent a lot of time outside this week (in the rain!) either plan rugby, basketball or helping with a local conservation project. Today we went for a walk down the valley to coppice hazel and carry it back. We were working with Danny and members of the conservation team, and they helped us use garden saws and secateurs to safely cut the wood. We had loads of fun outside in the mud and can't wait to use the hazel to build a small fence or hurdle around the local pond.
We celebrated World Book Day today and have enjoyed looking at everyone's books in boxes! Y5/6 had a poetry slam competition which was awesome!
Here are some photos from our walk to the valley: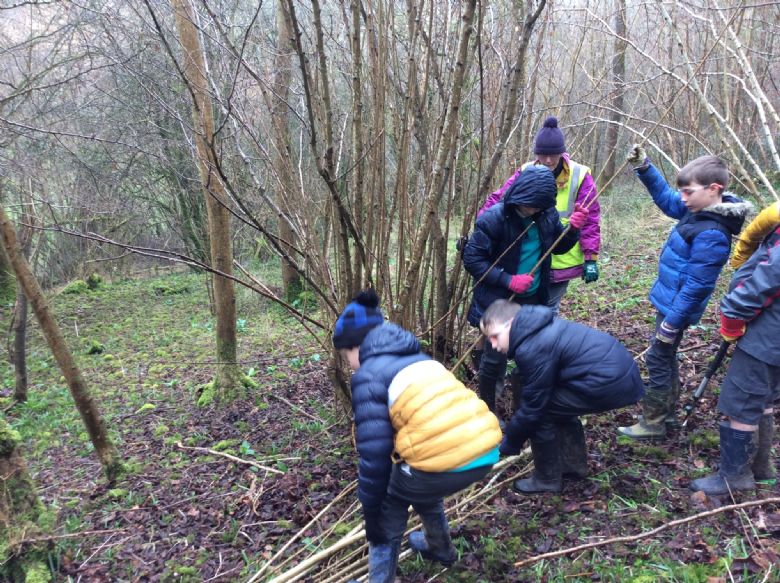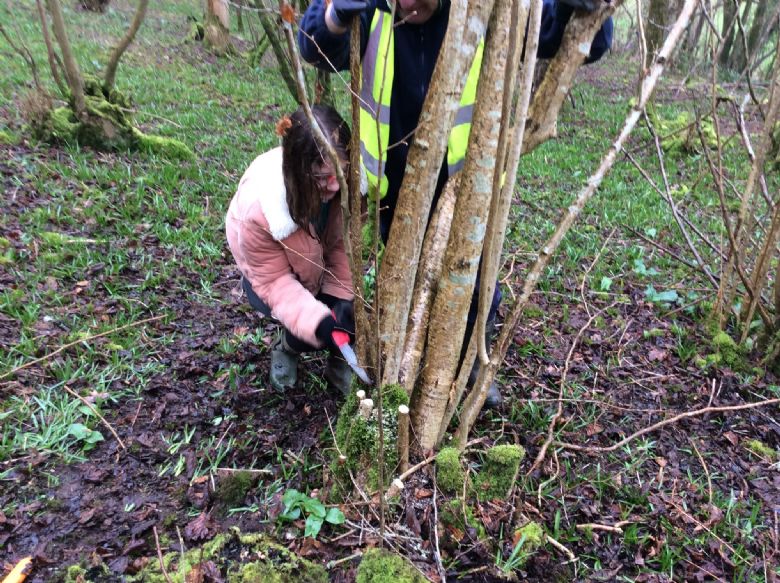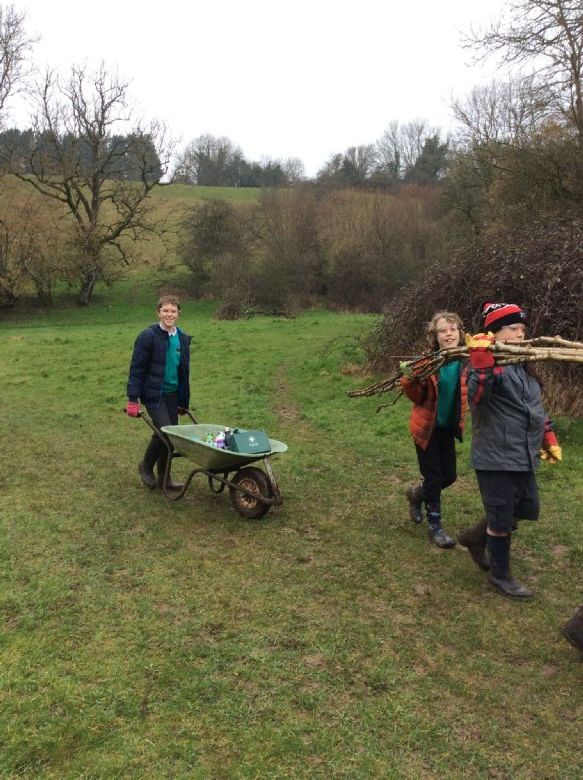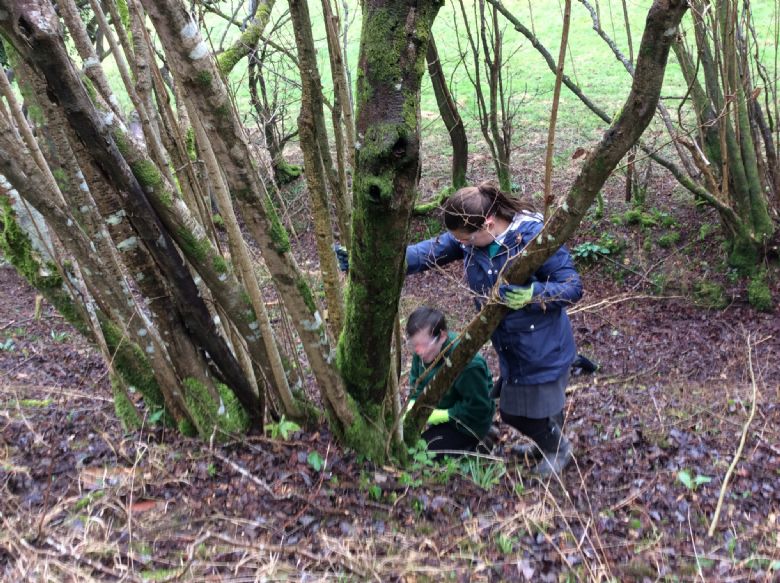 17.02.22
And so we are at the end of term 3... where has the time gone?! Eagles have worked so hard this term and have made excellent progress in their learning - I'm very proud of them! Today they presented their persuasive speeches about climate change to the rest of the class and did so with confidence! We also recently finished our landscape collages and have created two excellent displays of our learning, along with Y5, in the school corridor for everyone to see!
We hope that everyone has a fantastic half term and are looking forward to term 4! We have lots of great things in store such as the tag rugby festival, bikeability and a geography school trip! We are also going to be continuing with our conservation project with the local community.
Take care and see you on Monday 28th February :-)
11.02.22
This week we took part in Safer Internet Day and we presented an assembly to the rest of the school. We learnt our lines and stood up in front of everyone - it was nerve wracking, but we pulled it off! Lots of other teachers said how impressed they were with us :-) The theme for this year is respect and relationships online. We discussed respectful and kind ways to communicate with our friends on our games, even if we're not winning. We also reminded everyone to have a trusted adult at home and at school, to talk to if they see anything online that makes them scared or worried.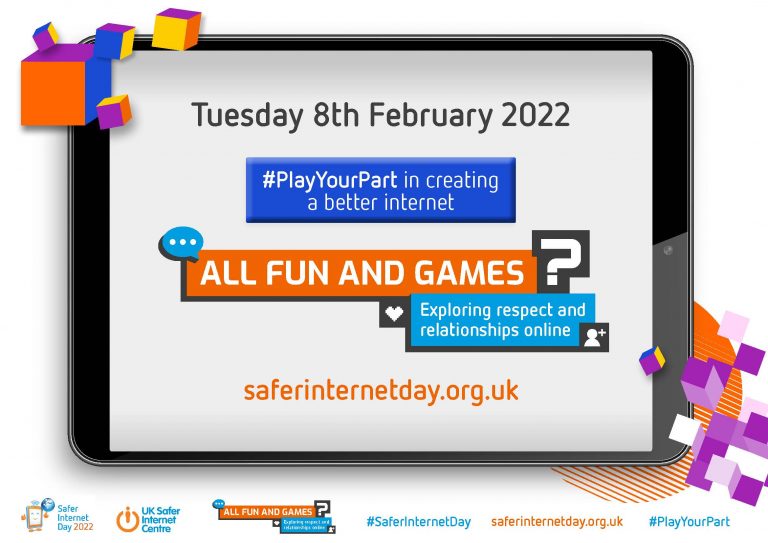 04.02.22
Happy February! This week in Eagles we have continued with our art learning all about collages. We finished our artist study on Mattisse and Malevich and have started to design our own scenery collage. We are looking forward to completing those next week! Today we are continuing with our hip-hop dance. Some of the moves are quite tricky, but we are really enjoying the challenge!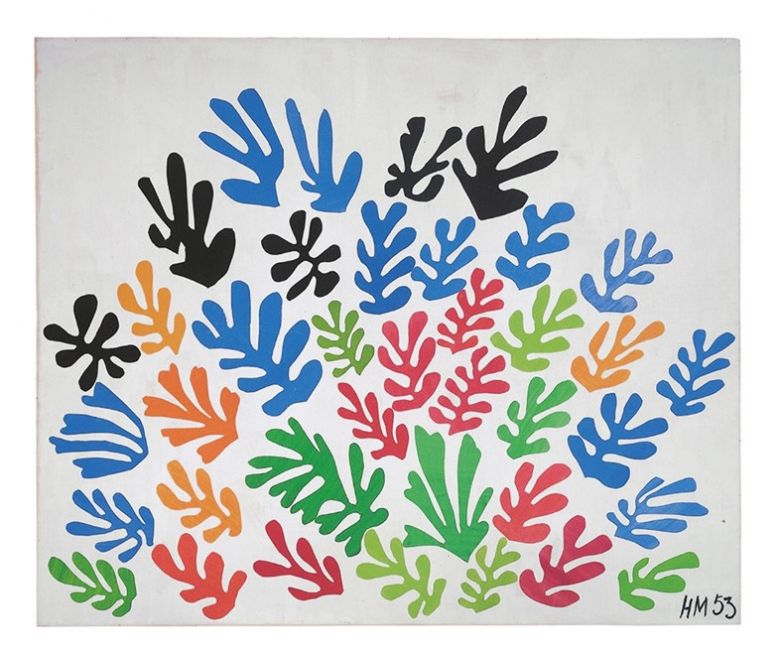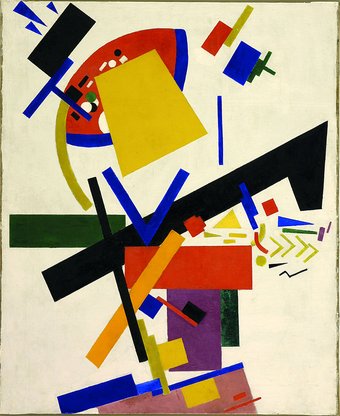 28.01.22
Another busy week in Eagles! We've been busy watching and reading speeches by Greta Thunberg, learning about how she makes them persuasive, so we can write our own in a couple of weeks. Today we continued with our dance learning - hip hop! We have worked really hard on some moves, they are quite tricky! We have read a lot of our class book, 'The Last Bear', and have lots of discussions about polar bears and how they have been impacted by climate change.
21.01.22
Year 6 have had the best day today - we have created a music video with our own lyrics and dance moves during a 'Rocktopus' workshop! Big thanks to Miss Reed for organising! We have also finished writing out biographies of Greta Thunberg this week and have been comparing two European artists - Matisse and Malevich. We are looking forward to creating our own artwork in their style next week!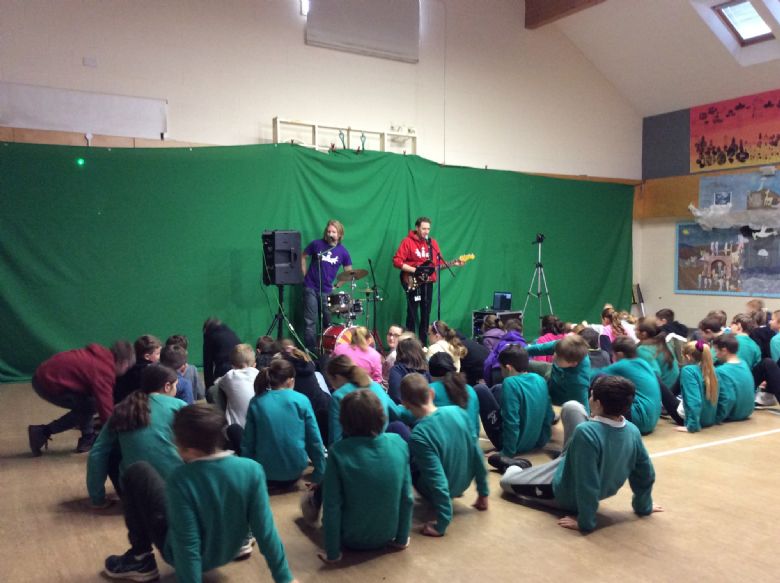 14.01.22
Happy New Year and welcome back to school! It's been a busy 2 and a half weeks for Y6, we have started a new geography topic called 'People vs Planet'. We've linked this to our English learning and have started to research and plan a biography on Greta Thunberg. In Maths we have been deepening our understanding of decimals but learning how to multiply and divide them. We've found some of the word problems challenging but have been demonstrating our school value of perseverance and haven't given up! On Monday we started our new PE unit of tag rugby with Mr Peters the Up & Under coach, and later today we will be doing some dance in the hall!
Our new class book The Last Bear by Hannah Gold is keeping us all enthralled. A huge thank you to the families who have bought copies for their children and copies for the school - your donations mean we can have a copy 1 between 2 which makes such a difference when we're reading :-)
10.12.21
Today is evacuee day! We have spent the day dressed up as evacuees to celebrate the end of our WWII topic! We have loved it! We baked rationing cookies called 'Crunchies', wrote a postcard to our families and watched the Y5 dance the jive, which was fantastic! I'm really pleased with the effort the children put in, and a special thank you to those family members who brought in special tokens from their own history!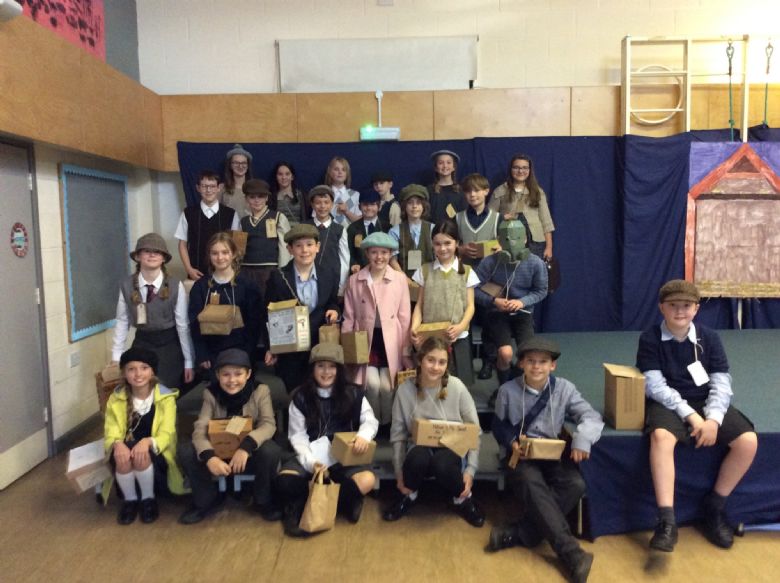 03.12.21
We're excited to get back to Forest School's this afternoon. This morning we were using our iPads to practise our coding skills, before our Teams workshop with a coding expert next week! We've also started our reverse advent - thank you so much to everyone who has already donated :-)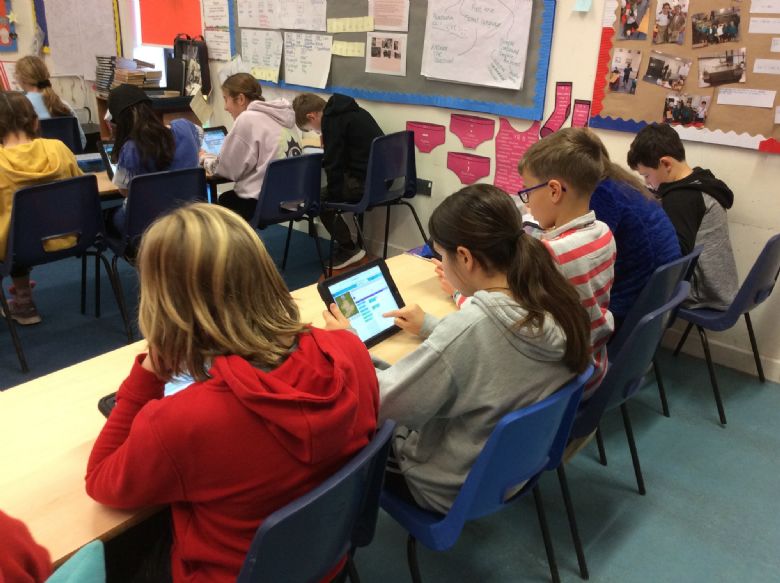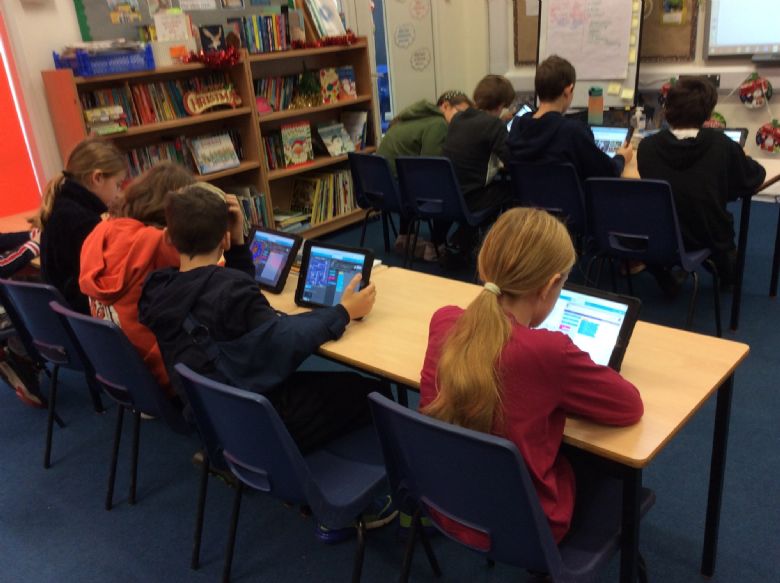 26.11.21
Another exciting week in Eagles - we started Forest Schools again with Mr Summers! Although the weather was not on our side, that did not stop us working hard to build dens and find our treasures. We even managed to light the fire and get some toasted marshmallows!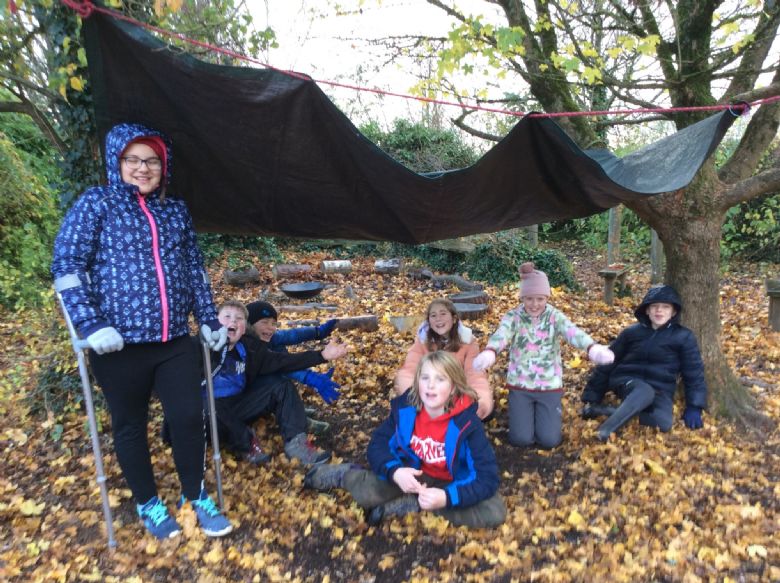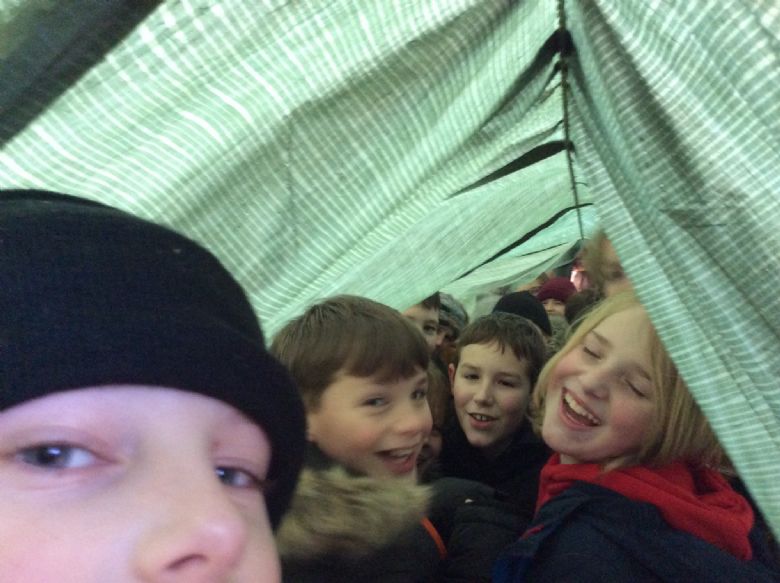 19.11.21
We've had a brilliant week this week, particularly on Wednesday when we did our Science Fair. Every class came to look round and we spoke to everyone about our experiment. We even had one of our school governors, Mr New, come to visit. The whole school really enjoyed learning about our dye experiment, and we loved being able to talk to so many people about it!
Congratulations to the Y6 winners: Georgia, William, Martha L and Caleb. The runners-up were Isaac, Carlos, Betsy and Tallulah and Hattie got a special mention for working so hard especially with KS1.
A huge well done to Y5 and Y6 and thanks to Mrs Boyd for organising!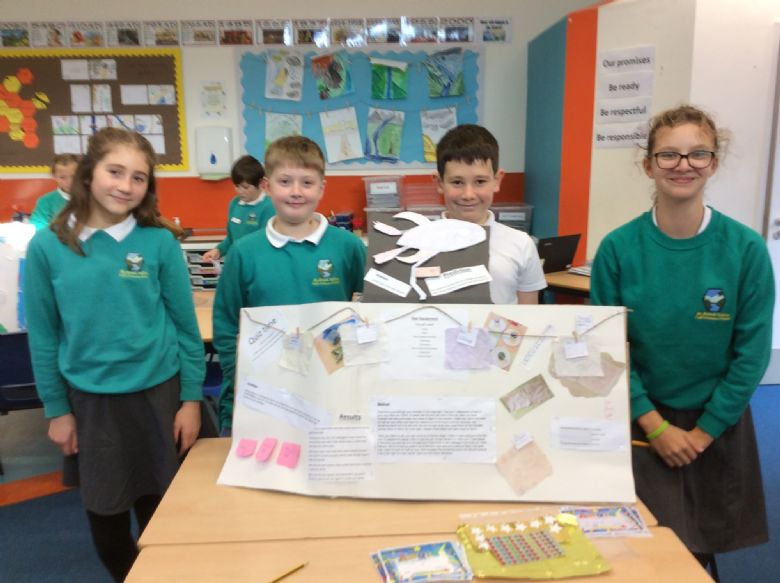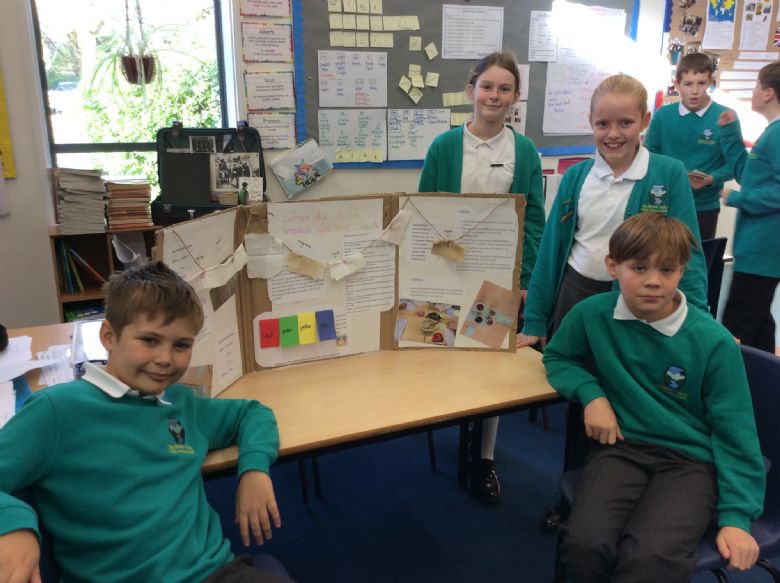 15.10.21
We've had a great week in Eagles this week, starting our new science project. We are investigating how to use natural materials to dye cotton! So far we have explored a variety of mordants including iron and soya. We have dyed some cotton with red cabbage and coffee to see how the process worked. Next week we will be completing our own investigation in groups and presenting our findings to the rest of the school after half-term. We are looking forward to using things like spinach, beetroot and turmeric to see which one is the brightest!
01.10.21
Another busy week in Eagles! We've been busy with our English - writing an air raid scene from a character's point of view using show and not tell. It's been tricky but we've done a great job! We've also had a visit from the Road Safety team, talking to us about the importance of helmets when cycling and making sure we are alert when walking on the road, especially if we will be walking to secondary school next year!
24.09.21
A really exciting day in Eagles today as we went on a trip to the REME museum in Lyneham. We got to see lots of army vehicles, weaponry and outfits as well as having a workshop specifically about WWII. We learnt loads and absolutely loved spending time there!
Here are a few photos of us: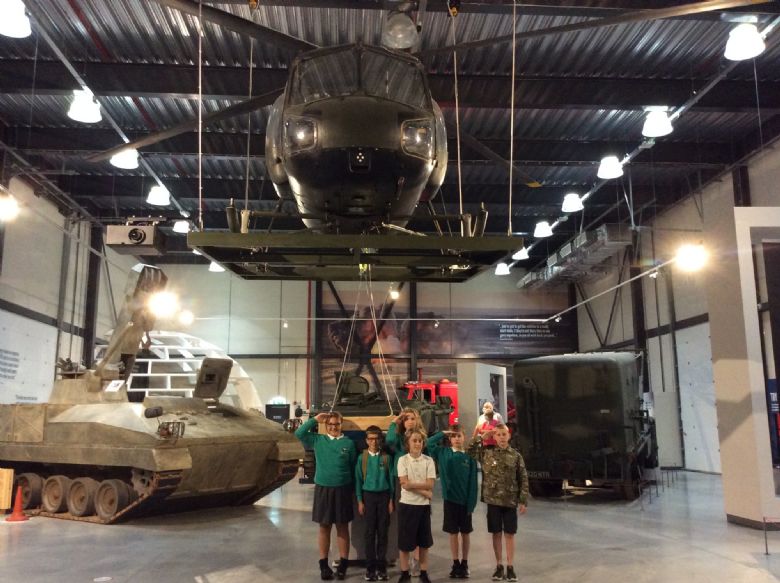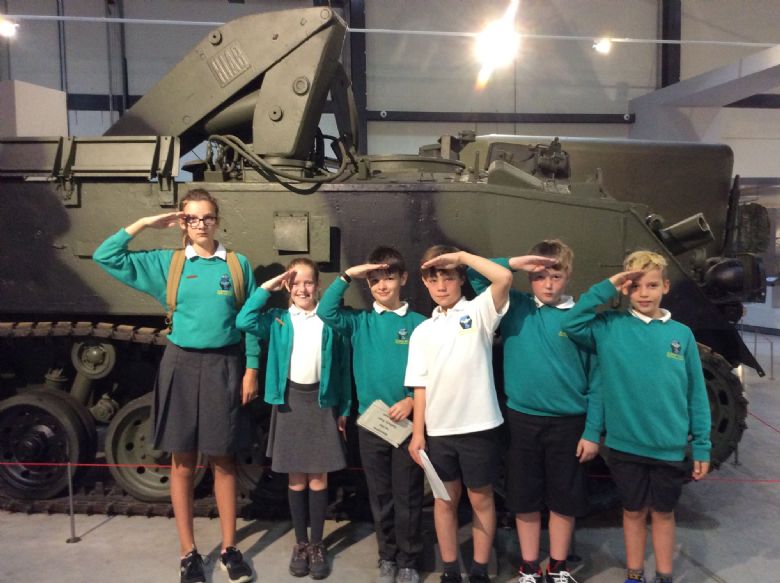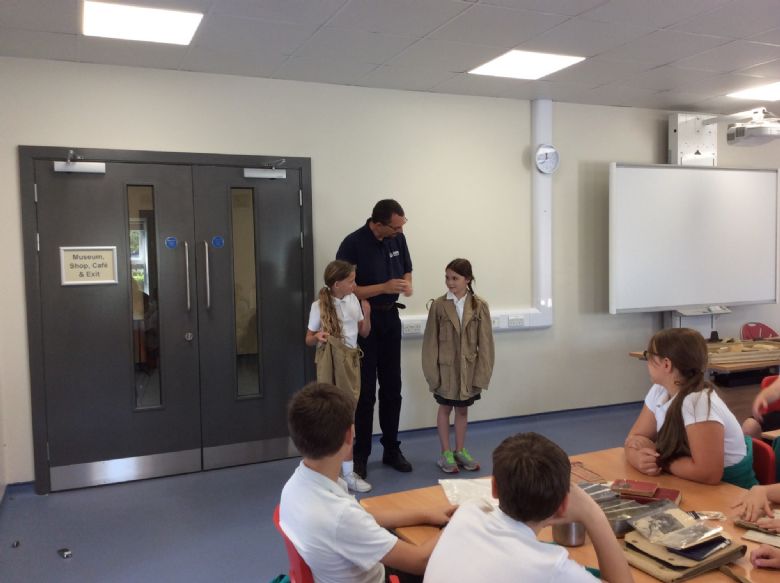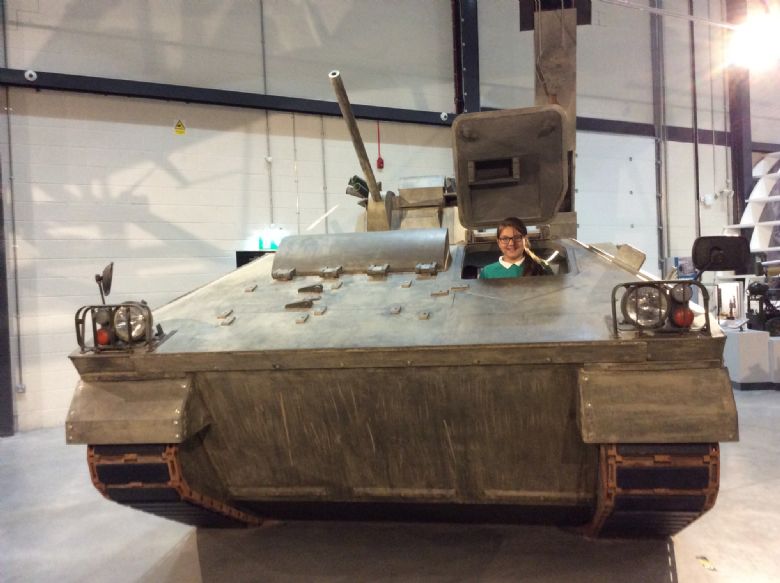 03.09.21
Welcome back everyone, I hope you have all had a great Summer!
We have had a fantastic two days settling in to Year 6. We're very excited to be given our roles and responsibilities as the oldest in the school, this includes being House Captains! We've started discussing our History/English topic for this term which is World War Two and have even started looking at some books we will be using. The first is 'My Secret War Diary' which we have thoroughly enjoyed reading! We have been lucky enough to have a class set donated to Year 5/6 by Mrs Jago - thankyou so much! The other book we will be reading is 'Letters From The Lighthouse' which is a novel we will be using in English. If any parents would like to donate a copy to our class it would be greatly received :-)