Class Blog
Friday 21 January 2022
We have loved writing our poetry ideas this week. We have been using similes, metaphors, and personification.
In maths we have begun to learn long multiplication and how to set out our calculations.
Today was amazing. We had ROCKTOPUS come to school. We wrote a song and performed some dance moves, creating an awesome music video.
This afternoon in FOREST SCHOOLS we made clay faces and hid them around the forest school area or took them home.
Please don't forget Home Learning hand in is Thursday.
Friday 14 January 2022
This week we have really enjoyed writing our LANDSCAPE acrostic poems.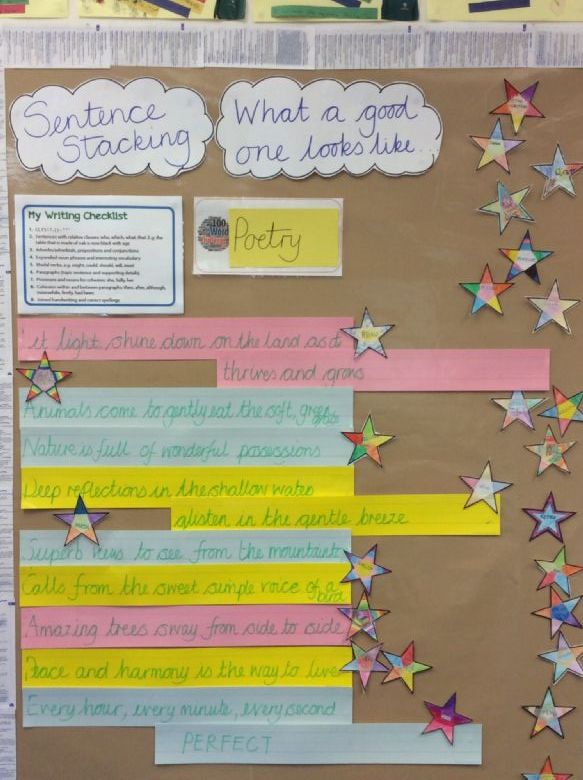 We have also enjoyed learning about the water cycle - you can ask us all about TRANSPIRATION
Our day at Hardenhuish was lots of fun: decorating biscuits, science experiments and the climbing wall.
We have been learning some new words in class. Ask us about bosky, petite and apricity.
Friday 6 January 2022
We have had a busy start to our Spring Term.
We had lots of fun talking about our New Year's Resolutions and then wrote poems with a difference:
I will never jump into an active volcano
I will always eat fruit
I will never kiss an ape on its bottom
I will always enjoy going for walks
You can ask the children all about them.
We also made a start on our learning in geography, thinking about what we know about our world and weather and climate. We are looking forward to continuing our learning.
On Monday we will begin our learning in Rugby. Please remember to come in PE kits. You might need some spare shoes as it will be muddy on the field