Class Blog
Friday 10th June 2022
Welcome back to Summer Term 2.
We have got straight back onto our learning about Elizabeth I and finished off our Fact Pages.
In maths we have been learning about angles - the different facts and how to draw and measure angles using a protractor.
We are also busy learning the songs for the summer production which we will be performing with Eagles class.
Nest week the children will need to be in their PE kits Monday, Tuesday, Thursday and Friday.
Thursday 26th May 2022
We have had such an amazing week.
Our Art days focused on plastic pollution, and we read the story of Isatou in The Gambia who found her own solution to plastic pollution. We worked in teams with children from Eagles class and retold the story in pieces of art, using the style of the book illustrator - Elizabeth Zunon.
Today we celebrated the Platinum Jubilee in style. We all wore our hats and enjoyed a lot of cake!!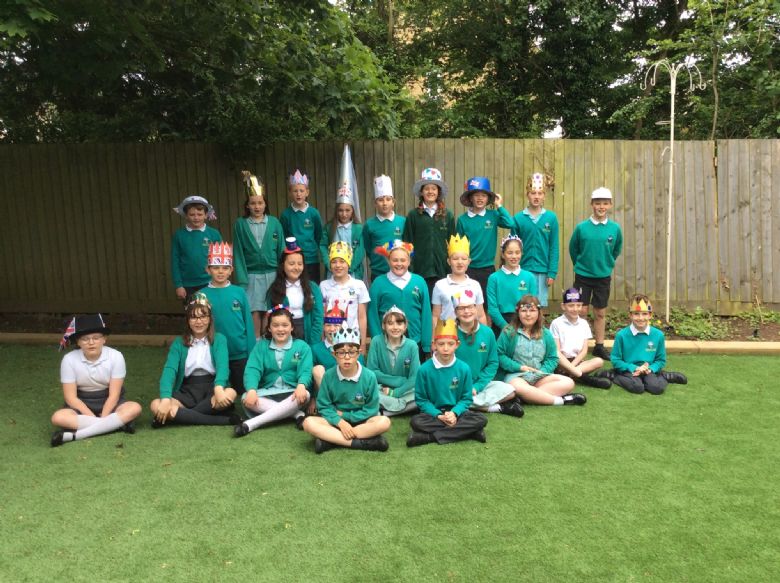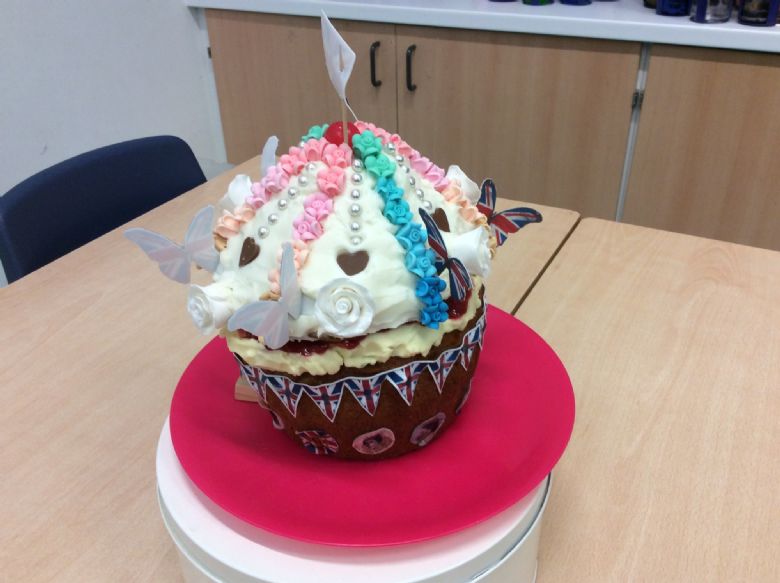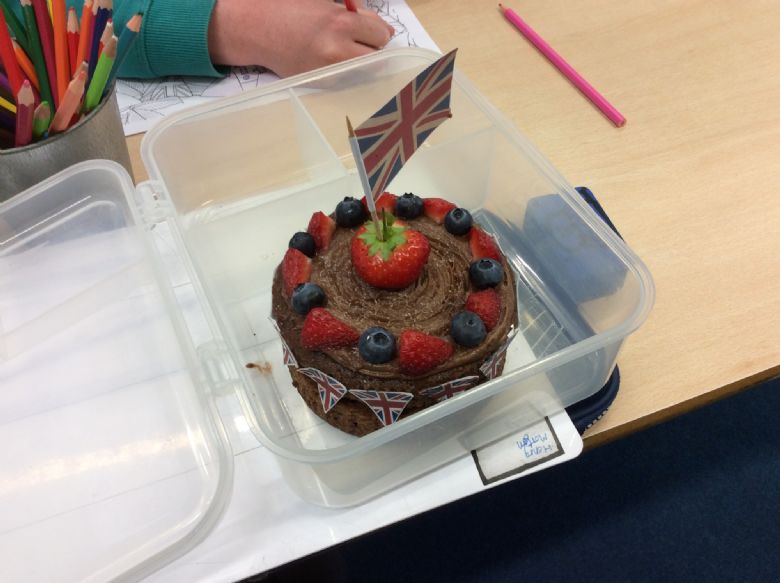 The whole school came together on the field to sing the National Anthem, accompanied by the recorders and KS2 sang the song 'Sing' with some musical accompaniment and soloists. It really has been a very special day!
Friday 20th May 2022
We are becoming real Shakespeare experts in Kites.
On Wednesday we had our Tempest workshop. This was great fun. We got to use our drama skills and recreated different parts of the story. We then used this as inspiration to write our own spells for Prospero. We illustrated thin work by learning how to do batik and have created some beautiful pieces of art.
In PE we had time to practise our throwing skills and learned about throwing the discus and javelin.
Next week we are looking forward to our art days and to the Platinum Jubilee Celebrations on Thursday
Friday 13th May 2022
We have had a busy and fun couple of weeks.
Firstly we loved getting outside and planting up our outside area with our sunflowers and all the plants very kindly donated by B&Q.
Our work on Macbeth has been very interesting, and we have produced some amazing art work and writing. We are very much looking forward to our workshop on The Tempest.
We have all been interested to learn in history about how we came to have Kings and Queens and about Athelstan being the first King of England. We are now learning about Queen Elizabeth I.
On Thursday we will be looking at each other's homework Fact Files and sharing about the different people we have found out about - we will hopefully use these to make a class book.
Friday 29th April 2022
Welcome back for the start of the Summer Term.
This week we have welcomed Sophia and Toby to the class who have settled in well and made lots of friends.
We have already started ou learning: finding out about William Shakespeare and what we already know about the Tudors.
Our new class read is Treason by Berlie Doherty. We are all gripped by Will's story and have just been introduced to his unkind Aunt Carew.
Our week ended with another great session with Rocktopus - writing a song for our school value of HOPE
Friday 18th March 2022
This week has been busy with DT.
We started off the week learning how to make wooden frames. We then investigated different shaped cams and looked at how they worked.
Everyone designed a weather toy, thinking about how a cam could make something move.
We are now busy making our wooden frames for our cam mechanism to fit inside.
Everyone is looking forward to two days out next week - our trip to Langford lakes and our Taster Day at Sheldon. Fingers crossed for more sunny weather.
Friday 4th March 2022
What a fabulous first week back.
We had a great time playing our first rugby matches in our teams with Y6 and are beginning to get excited about the rugby festival next Friday.
World Book day has been amazing! Such creative STORY BOXES. All the children were very proud to show them off to each other.
All the performances in the POETRY SLAM were outstanding. The children did so well to learn the poems in such a short amount of time and then perform. I am very proud of how well they all did.
Friday 11th February 2022
This week we have continued to learn about weather. We have been doing our own research and thinking about how weather has an impact on how some people live.
Some children went down to the pond this week with Danny Towl. They had a great time recording the temperature of the pond and doing some planting.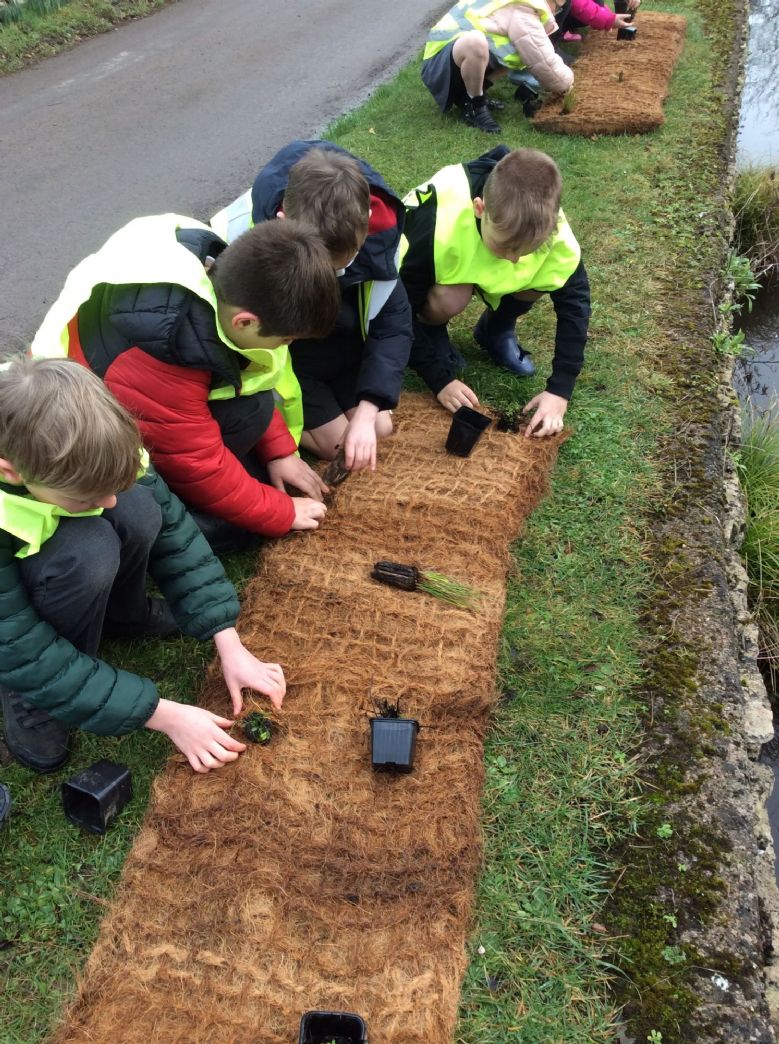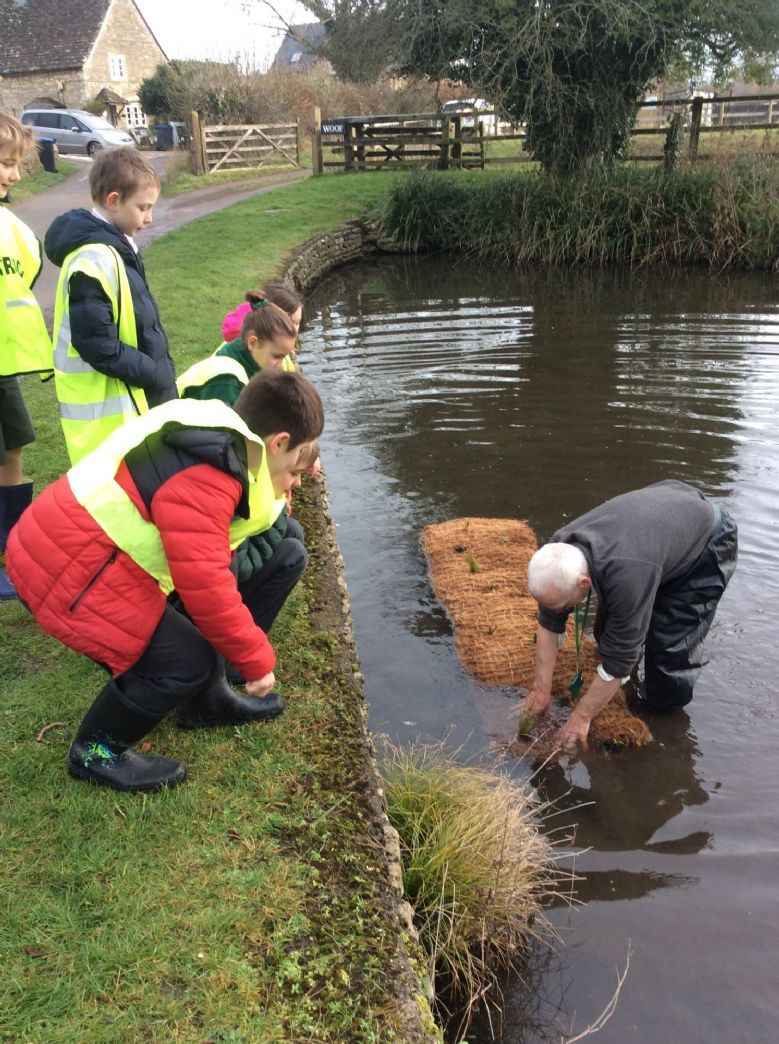 Friday 28 January 2022
We have finally written our own Weather poems this week and are enjoying writing them into best and illustrating them for a display in class.
We have been learning all about the Climate in Geography and in English next week we will begin to write newspaper reports about Climate and Climate Change.
Our forest school session today was a lot of fun, and we created the water cycle diagram using natural materials from the forest school area.
Friday 21 January 2022
We have loved writing our poetry ideas this week. We have been using similes, metaphors, and personification.
In maths we have begun to learn long multiplication and how to set out our calculations.
Today was amazing. We had ROCKTOPUS come to school. We wrote a song and performed some dance moves, creating an awesome music video.
This afternoon in FOREST SCHOOLS we made clay faces and hid them around the forest school area or took them home.
Please don't forget Home Learning hand in is Thursday.
Friday 14 January 2022
This week we have really enjoyed writing our LANDSCAPE acrostic poems.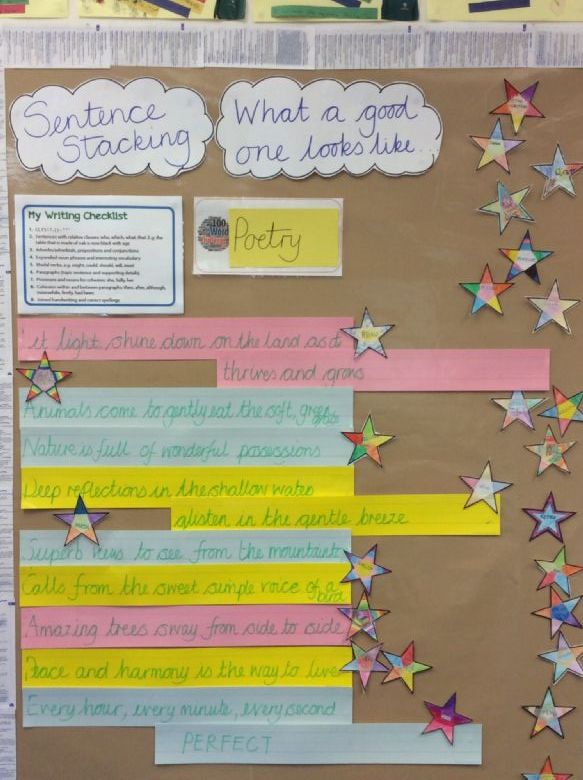 We have also enjoyed learning about the water cycle - you can ask us all about TRANSPIRATION
Our day at Hardenhuish was lots of fun: decorating biscuits, science experiments and the climbing wall.
We have been learning some new words in class. Ask us about bosky, petite and apricity.
Friday 6 January 2022
We have had a busy start to our Spring Term.
We had lots of fun talking about our New Year's Resolutions and then wrote poems with a difference:
I will never jump into an active volcano
I will always eat fruit
I will never kiss an ape on its bottom
I will always enjoy going for walks
You can ask the children all about them.
We also made a start on our learning in geography, thinking about what we know about our world and weather and climate. We are looking forward to continuing our learning.
On Monday we will begin our learning in Rugby. Please remember to come in PE kits. You might need some spare shoes as it will be muddy on the field