Class Blog
Scientists from Hawks! 15.09.21
Today, Hawks looked further into how vibrations are made! First, we tapped the tuning fork on the side of the table. Then, the tuning fork vibrated. Next, we put the tuning fork in the water. The tuning fork was vibrating and the ripples move outwards from the fork. It made a little splash. This is how sound travels, by causing the particles around the vibrating source to vibrate, which make other particles vibrate, sending a ripple away from the vibrating sound source. The children then looked at how sounds travel best by making a string telephone! The children worked out when you speak into the cup, the back of the cup vibrates. The vibration extends into the string, like a push on a slinky. The sound waves or vibrations, move through the string. They worked out the string telephones worked best when the string was taut. This was because when the string is loose, it is softer than when it is taut. Soft materials tend to absorb more sound than solid ones. Take a look!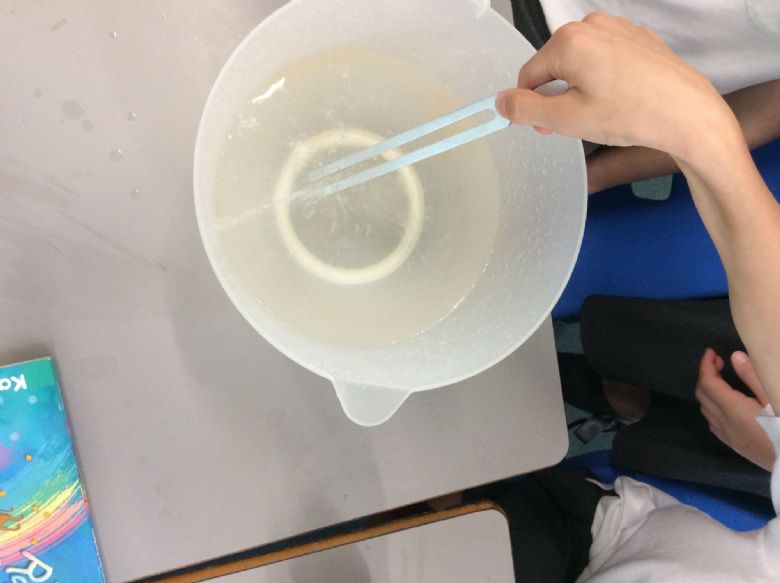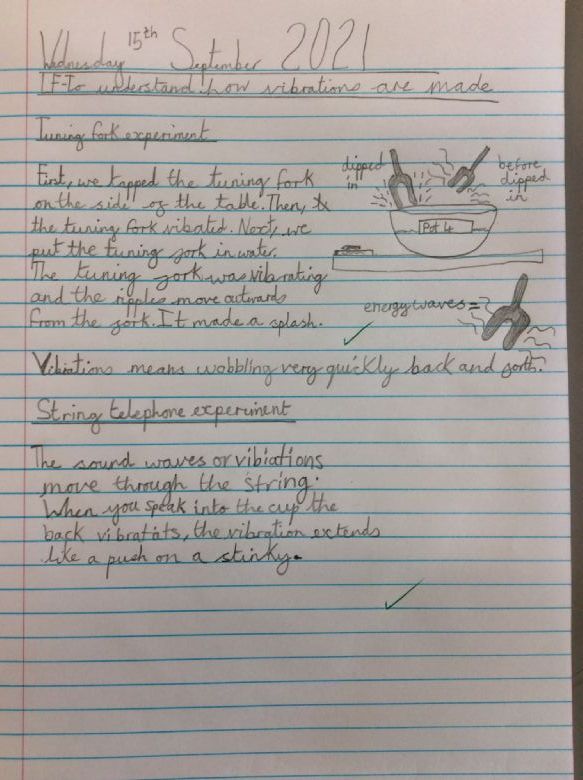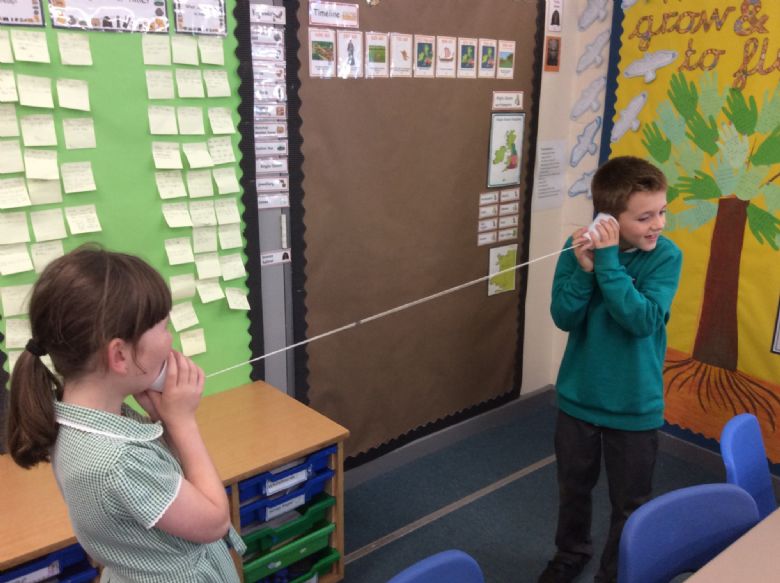 Super Scientists! 10.09.21
This week, Hawks have been thinking about how sounds are made! First, children predicted where in the school would be the quietest then they predicted where in the school would be the loudest. After this, we went on a sound walk around the school and recorded what sounds we could hear. We concluded after this that nowhere in the school is completely silent and that is because sounds are made when objects vibrate. We discussed this and explained that hardly anywhere in the world will be completely quiet. We also thought about noise pollution and the impact ships are having on wildlife in the sea!
Take a look at the recordings from our sound walk!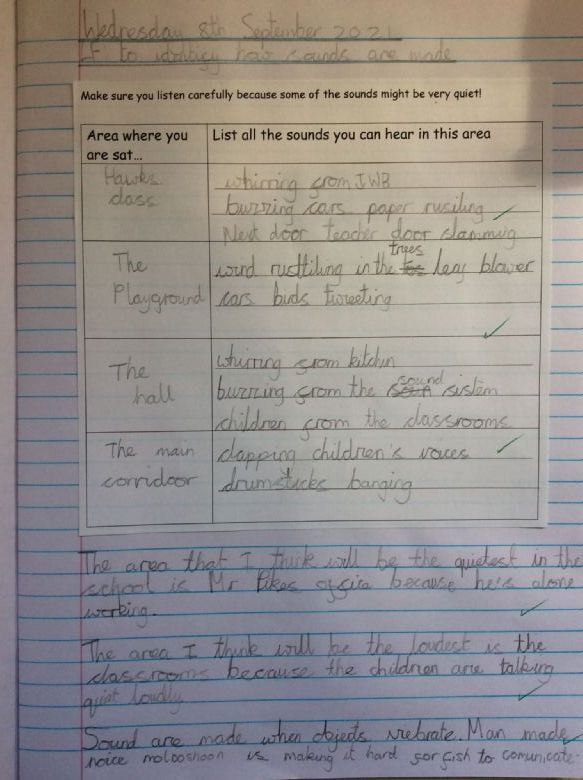 Iron Man Wow day! 6.09.21
Hawks had a very exciting start to the day as they spotted a huge footprint on the school playground! The children thought about what it could be and wondered whether the BFG had been or Iron Man! We inferred it must have been Iron Man as we found bits of metal he had left on his escape! We then thought about adjectives to describe the texture, colour, look and temperature of the metal! Take a look at the pictures! Someone suggested one of the items looked like it could have been Iron Man's ear!