Class Blog
Hawks Historians! 20.05.2022
This week we have learnt lots about Claudius as an Emperor. Claudius became emperor in AD 41 after his nephew, Gaius Caligula was killed. People didn't think much of Claudius because he had a stammer, a limp and was often ill. Nevertheless, he proved he was a strong leader. He helped bring peace and restored the Roman rule of law. He needed to prove his strength so he decided to invade Britain, taking new weaponry and war elephants. Claudius proved he was worthy of leading the people and Rome. The children wrote fact files about Claudius, take a look at an example below!
Hawks Scientists! 13.05.2022
This week in Hawks we have learnt all about the water cycle. We have drawn a diagram of the water cycle with labelled parts for evaporation, water vapour, condensation, precipitation and collection. In Science we have started an experiment to test what happens when water is heated. We wrote out a method for the experiment and completed a prediction of what we think will happen. We have put blue food colouring in a plastic zipped bag. On the bag we have drawn clouds, a sun and the sea. We have taped the plastic zipped bag to the window in the classroom where the light will shine. Here is a prediction from a child:
"I think the water will evaporate because the sun's hot rays shine down on the window which will evaporate when it gets too hot. When the water vapour cools it will condense into a cloud." Year 4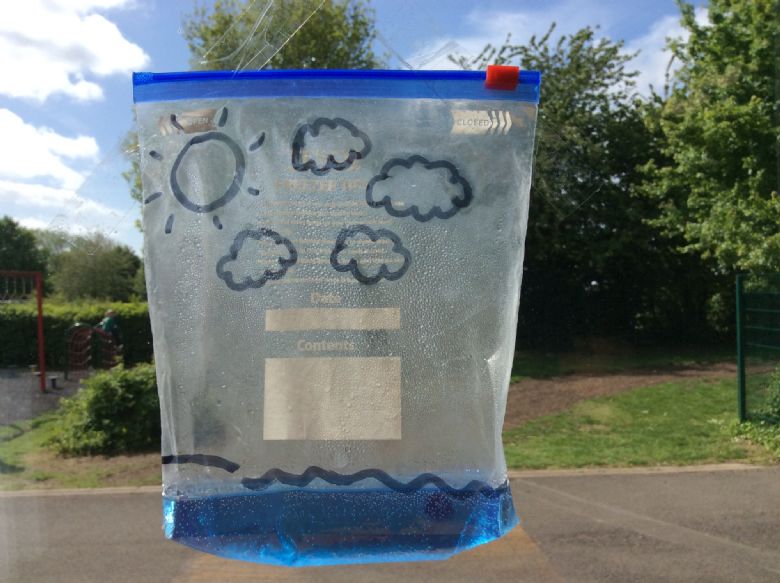 A busy short week! 6.05.2022
We started this short week off with an amazing basketball session with coach Dan! He taught Hawks lots of skills on dribbling, control of the ball and rules of the game. The children thoroughly enjoyed the PE session and were keen to learn more about the game. In English we have learnt about kennings and the children wrote some fabulous kennings themselves. Can you work out what they are about? Read the poem below to find out more!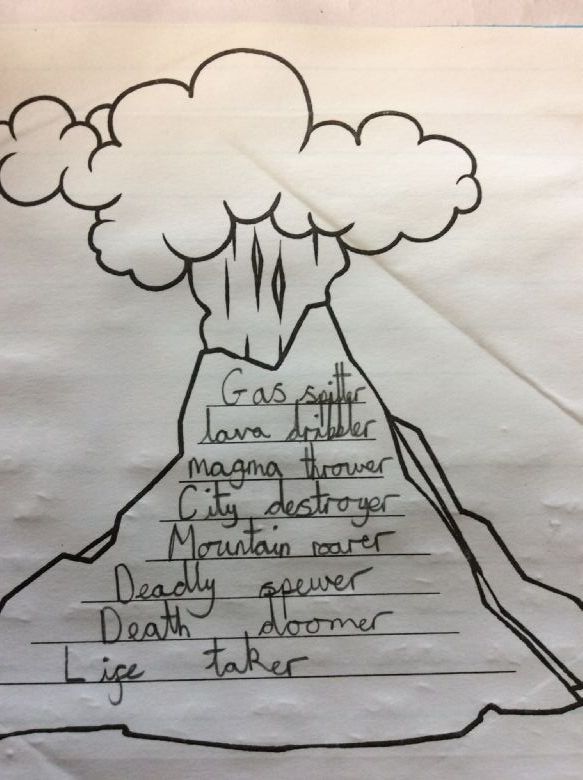 First week back! 29.04.2022
Wow! What a fun filled first week back we have had in Hawks! On Monday we began the week with a Multi-Skills PE event at Abbey Field School! The children absolutely loved the activities on the court and thoroughly enjoyed themselves. The students from Abbey Field led the activities and the children got to practise their jumping, hopping, skipping, lunges, squats, hand-eye coordination, throwing, catching and aim brilliantly with a range of games and tasks. Take a look at a couple of the pictures below! Then on Tuesday we had our Roman WOW day! Children revisited their knowledge on Roman numerals in Maths, then we learnt about Mount Vesuvius which links to our key text 'Escape from Pompeii'. Children then made and decorated a volcano in groups. Then in the afternoon we made our volcanoes erupt! We used washing up liquid, bicarbonate of soda, vinegar and food colouring for this! Take a look at the awsome pictures! Then on Friday we had Rocktopus come back to our school! Year 3 and 4 did a dance and song all about our core value Honesty. We can't wait to see the finished video!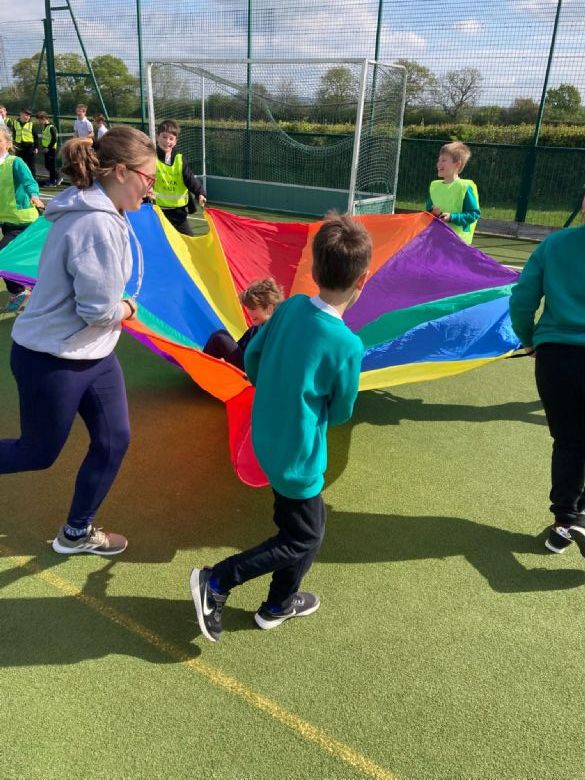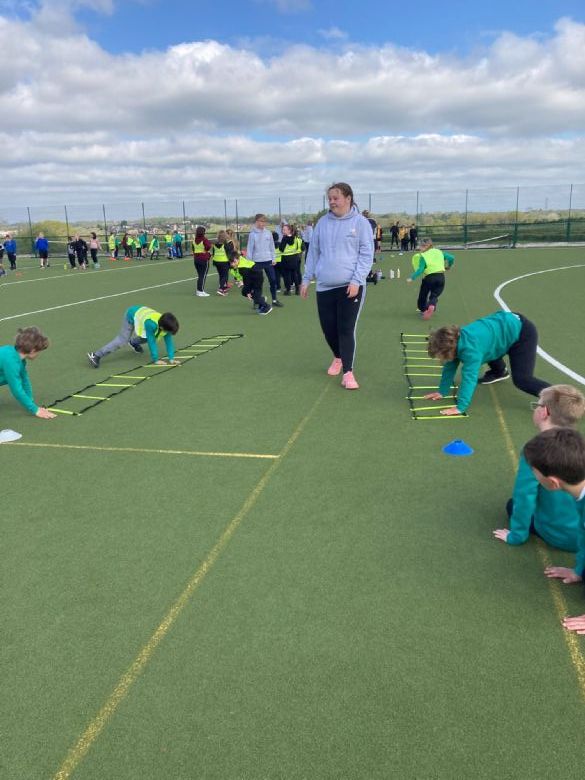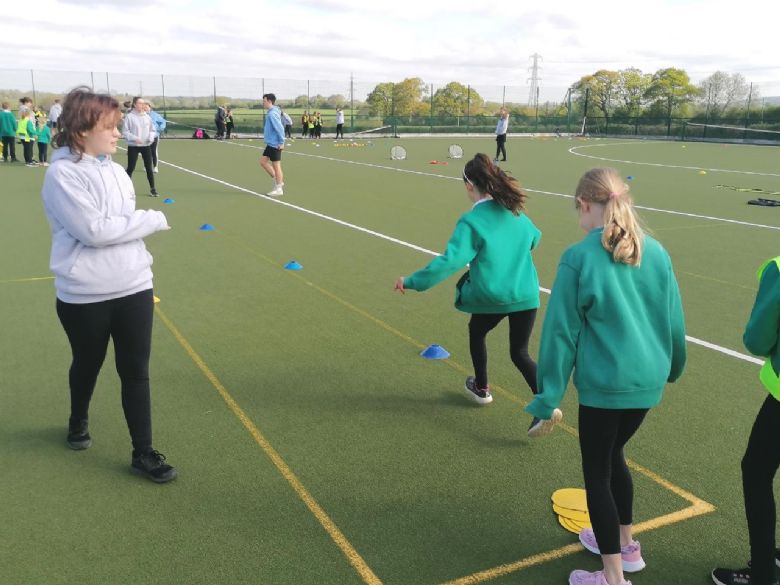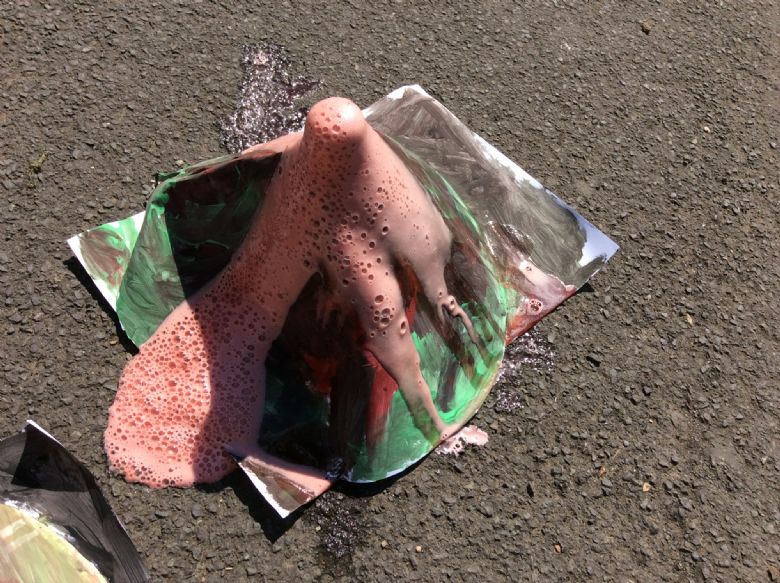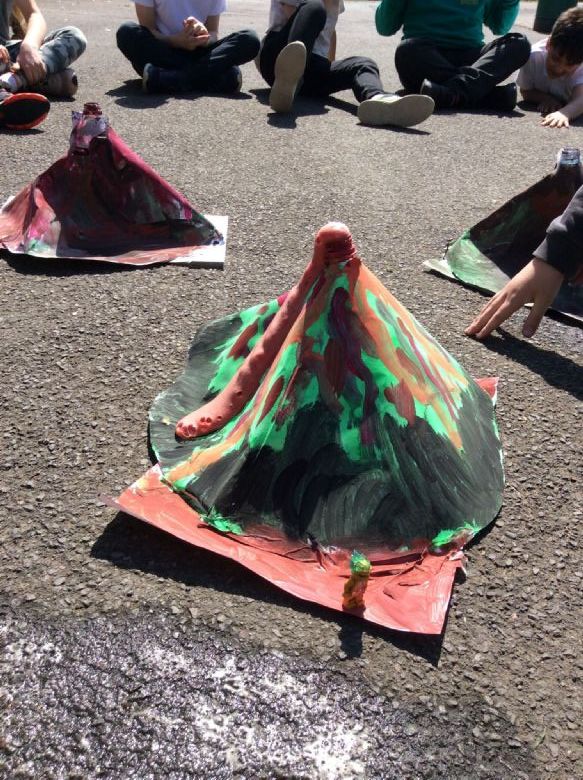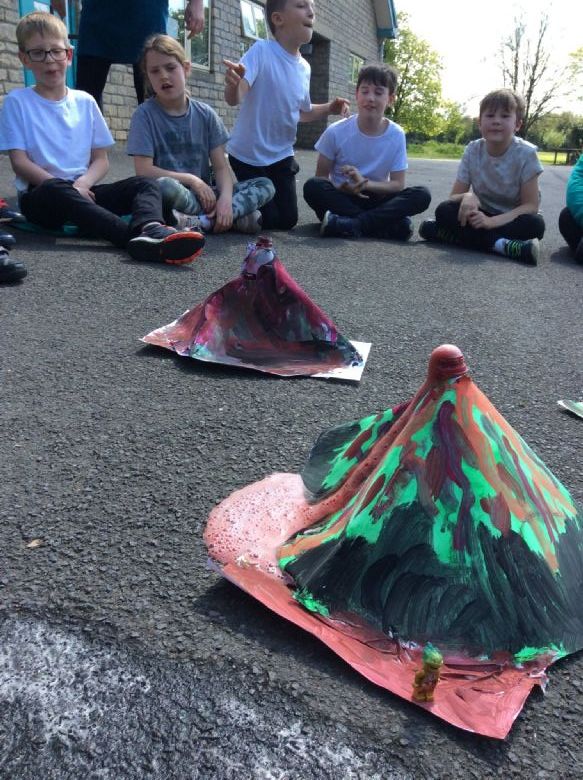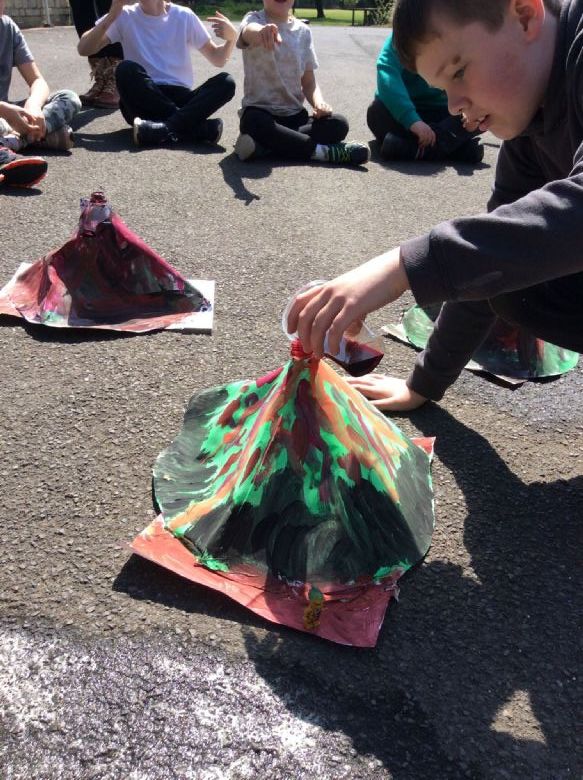 A busy last week! 8.04.2022
The last week of term has been a busy one for Hawks! On Monday, the children took part in the climbing wall challenge and showed so much bravery and perseverance, well done! On Wednesday we had the KS2 Easter service at Biddestone church where parents came to celebrate Easter with us. We did songs from the Resurrection Rock and some children did readings of the Easter story. It was a fantastic service and Rev Anjali did a brilliant sermon to us all. On Friday, Hawks did their DT project for the term which was cooking. They prepared, chopped and made black bean tortillas. We took inspiration from the recipe in 'The Boy who Bike the World' and chose this dish because it is native to Mexico and we have been learning all about North America this term. The children thoroughly enjoyed the tortillas and kept asking for seconds! Take a look at all our fabulous activities from the week.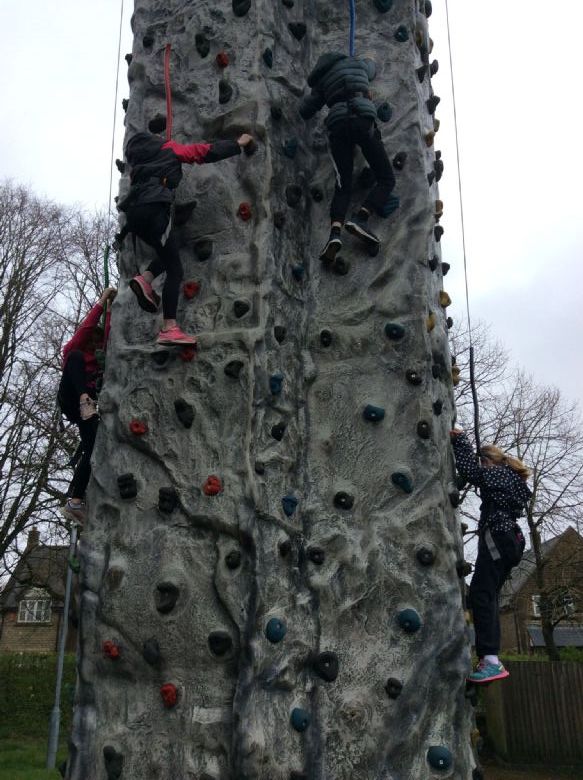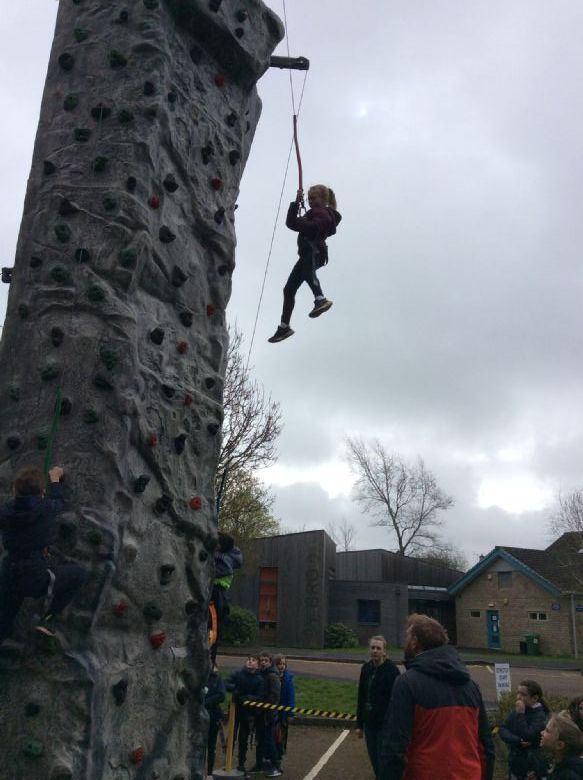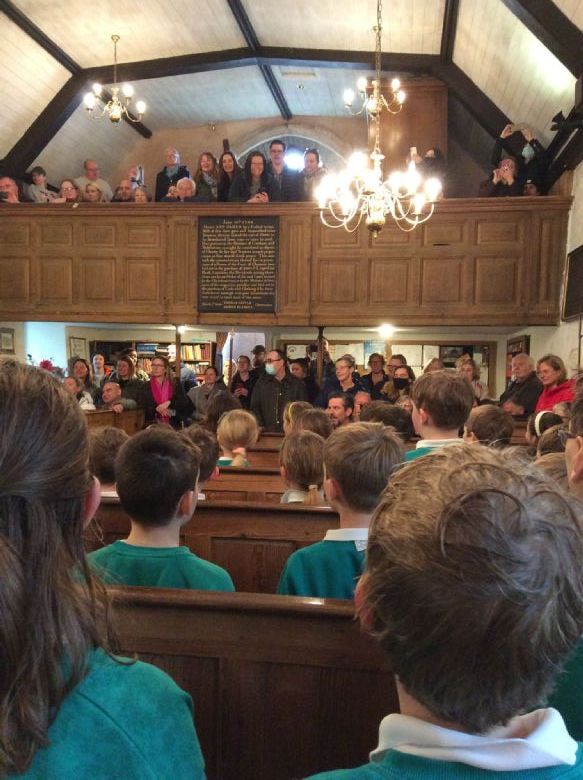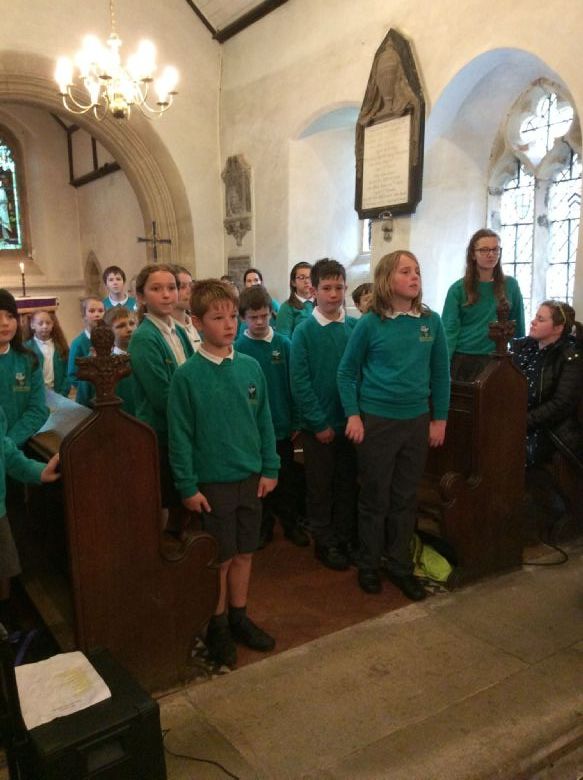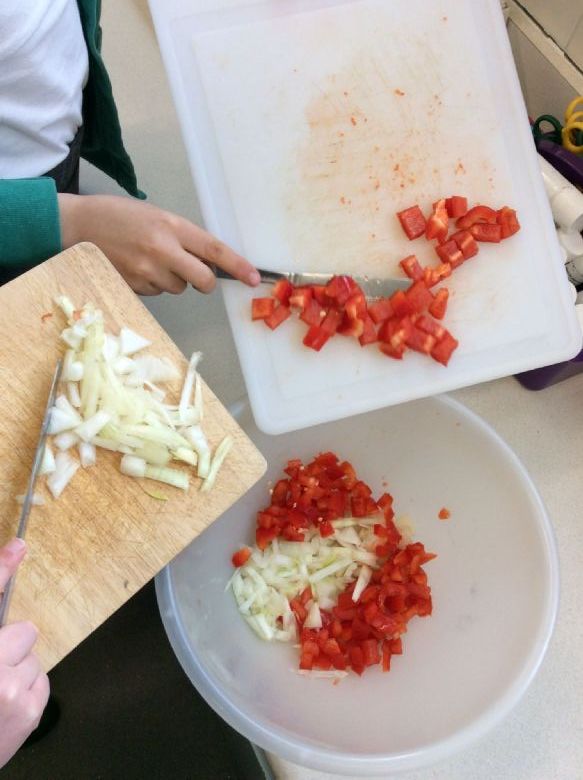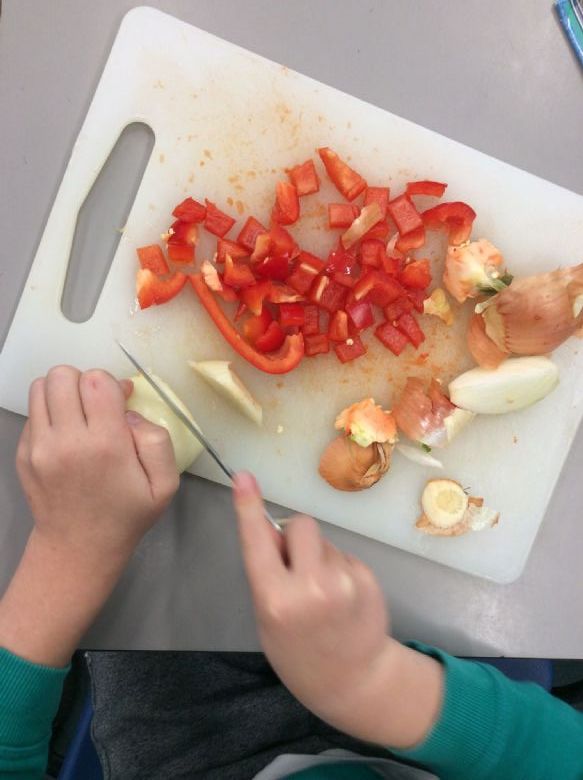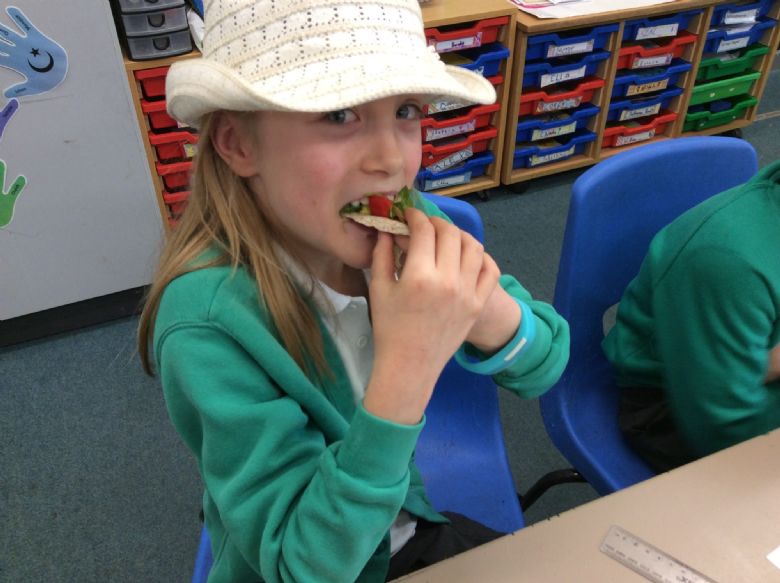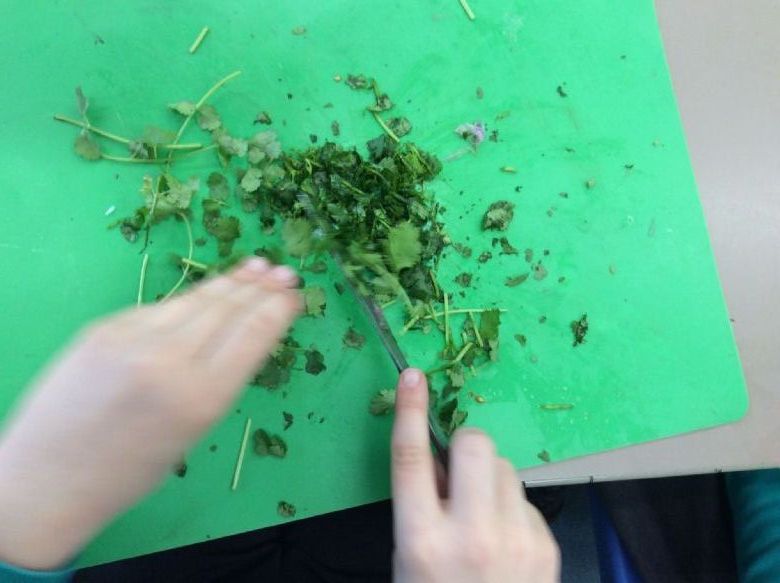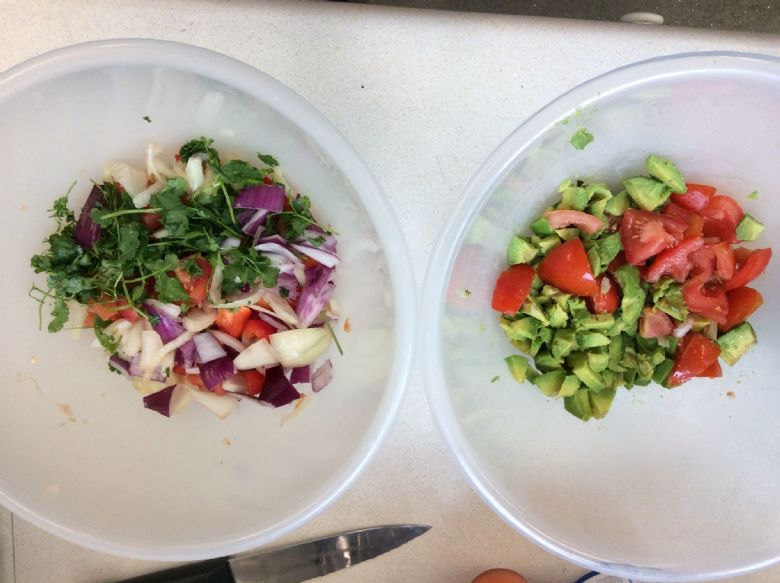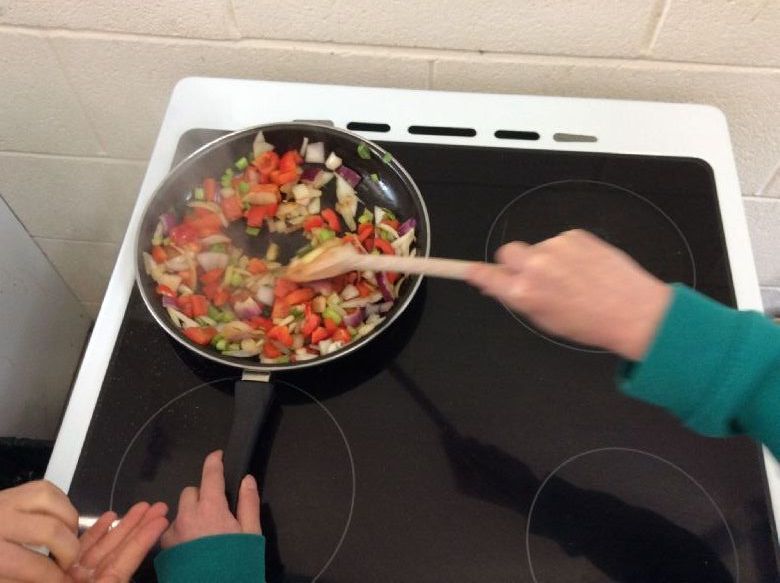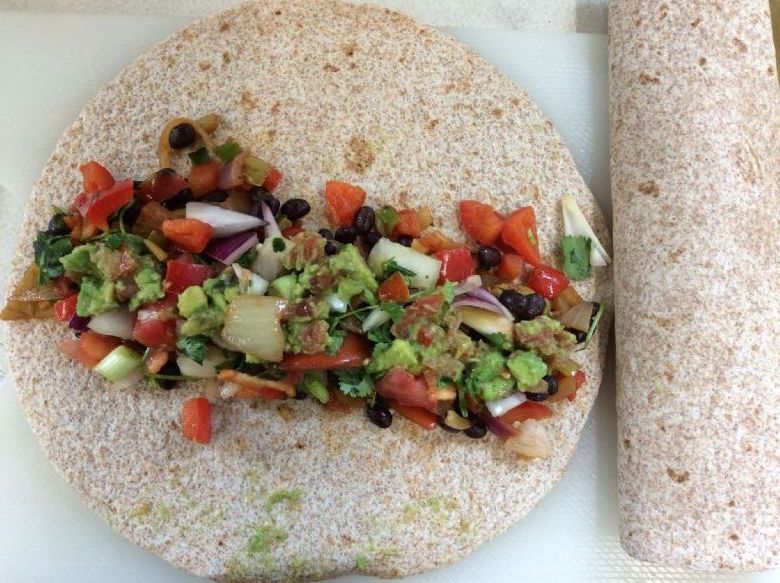 Wonderful writing! 1.04.2022
This week we have been practising some skills in preparation for next week when the children write their hot write. They have been using subordinate clauses and fronted adverbials to add description. Children have been working on using commas to separate these adverbials or clauses from the main sentence. They have also been writing lines of speech from characters in their story to practise correct speech punctuation. Take a look at an introductory section of a chapter from a piece of writing from someone in the class! What features can you spot?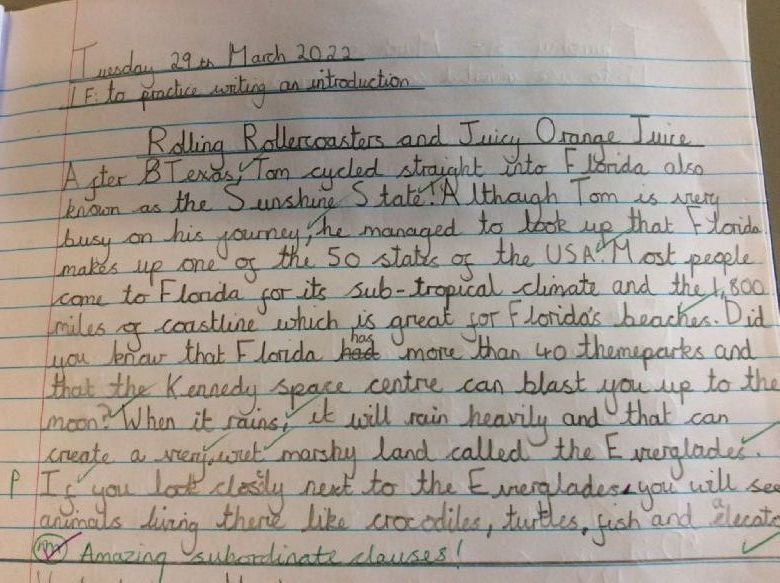 A visit from Reverend Anjali! 25.03.2022
This week we have focussed on our RE question of 'What kind of world would Jesus want?' We had a very special visitor! Reverend Anjali came to our class so that we could ask her questions about being a member of the clergy. The children had prepared questions to ask her such as 'Why do you want to be a reverend?' 'What do you pray about?' 'How do you fulfil the world that Jesus would want?' 'Do you feel sad when you do you some jobs?' 'What are the differences between the people who work in the church?' Reverend Anjali did a fantastic job at answering these!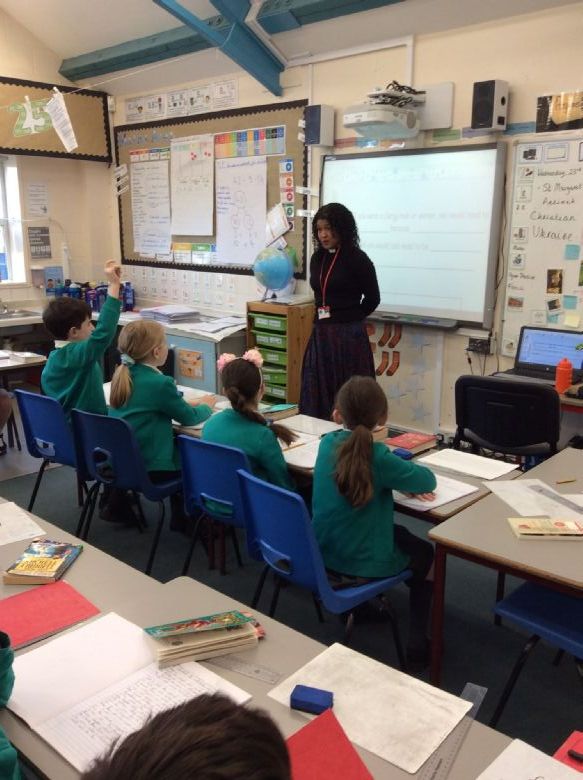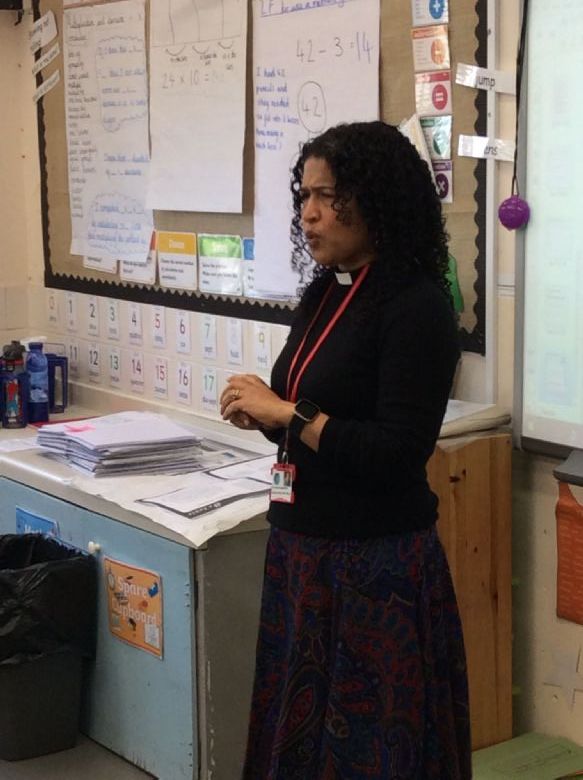 Marvellous Mathematicians 11.03.2022
This week, Hawks have been dividing 2 and 3 digit numbers by 1 digit numbers. They have been using a grid to share out a number using base 10. We have also used the part whole model to show division. Hawks have learnt how to divide 2 digit and 3 digit numbers with remainders too, well done! Take a look at the example below, can you work out what number they started with and what number they are dividing by?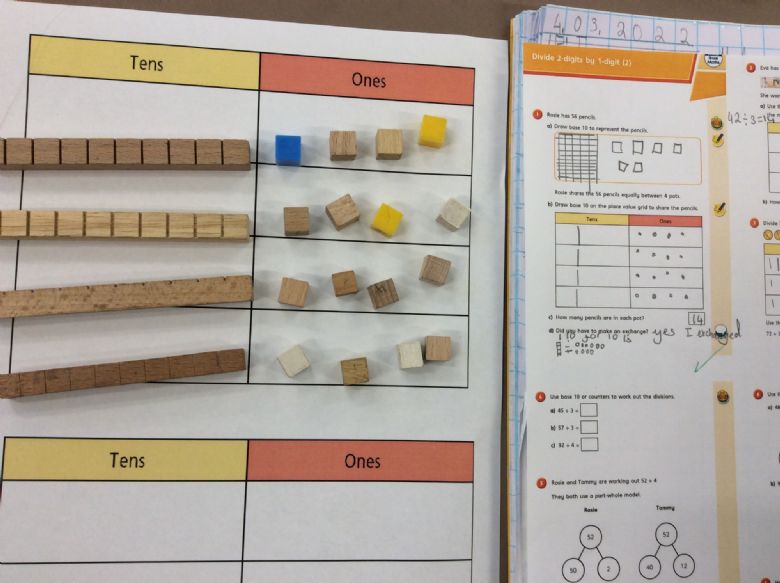 World Book Day! 4.03.2022
This year for World Book Day, the children created a story in a box. I was amazed at their creativity and imagination for this project! Children shared these stories and we discussed them as a class. We thought about the main events, the themes of the stories and any messages the stories have. Take a look at some pictures of their story boxes below. Can you work out what story they are showing?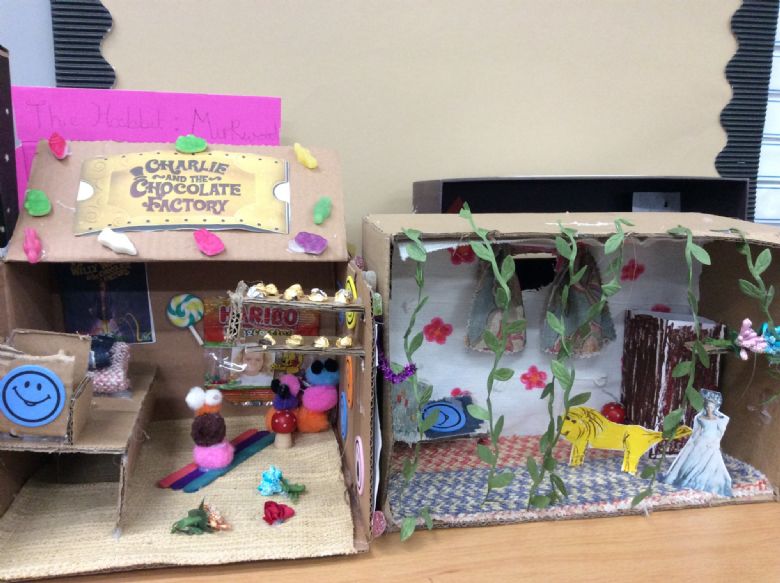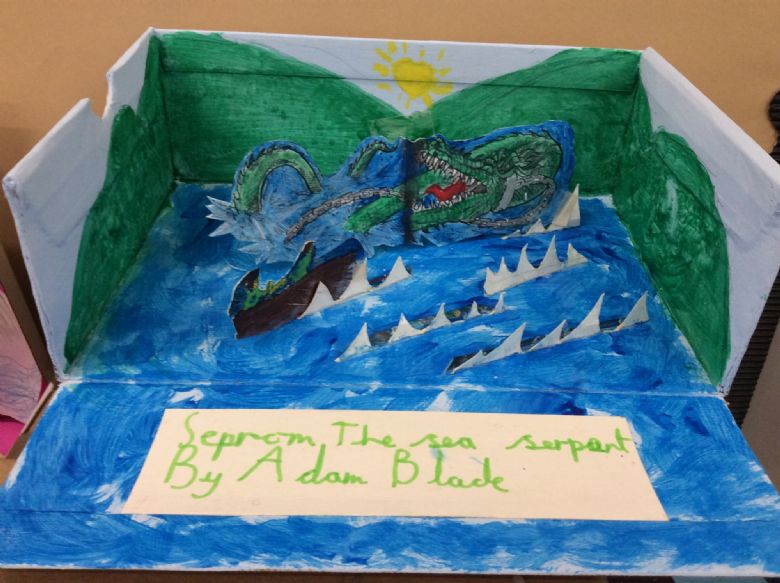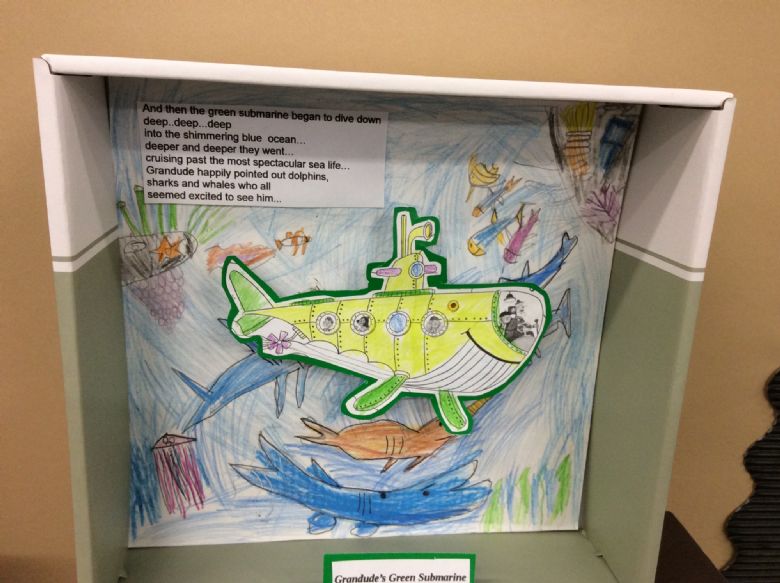 Mental Health Awareness 16.02.2022
Last week it was Mental Health Awareness week and two children in Hawks decided to do a presentation about the importance of speaking out about your feelings! It was incredible! They spoke about the importance of exercise, writing down your feelings, talking to a trusted adult and doing a hobby you enjoy to help you when you are feeling low. Well done girls, super proud of you!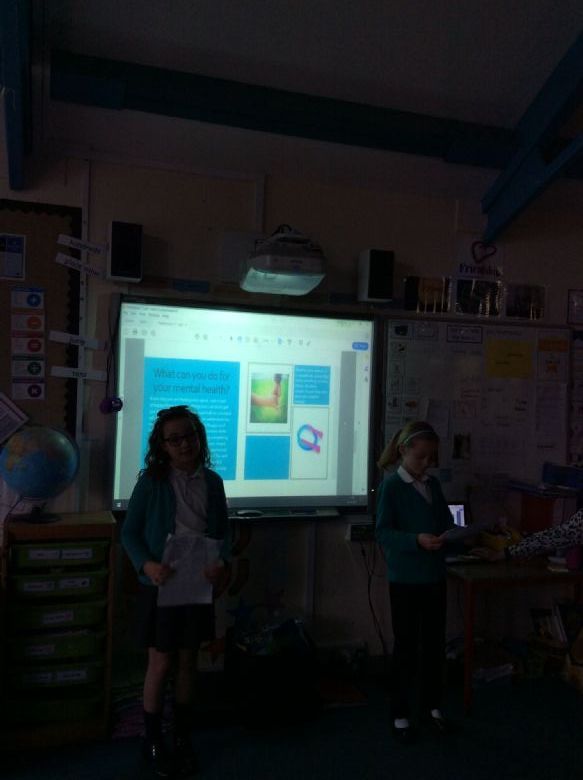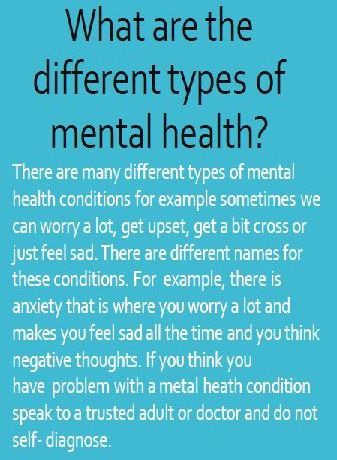 Safer Internet Day! 11.02.2022
This week it was Safer Internet Day and the children learnt all about how to be safe online! Take a look at this incredible poster a child made in the class about how to smart online!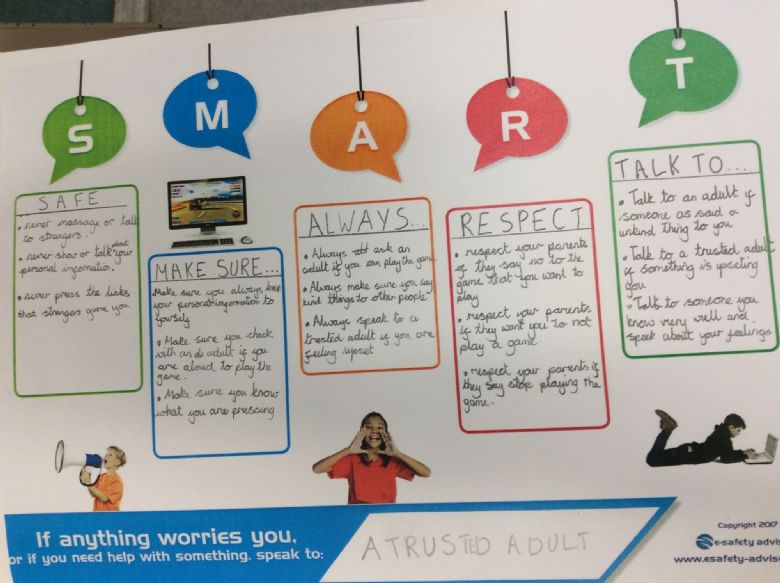 Super Scientists! 2.02.2022
Today, Hawks completed the final part of their experiment! Our key questions for this experiment was 'How do sugary drinks affect your teeth?' We decided to use eggs for the test as the shells are made from a similar substance to our teeth. We covered all the eggs in toothpaste. Our independent variables was the liquids we used. Our controlled variables were the size of the egg, the amount of liquid, the toothpaste on the eggs and the cups. We choose to put one in coke, one in orange juice and one in water! Take a look at the results! We concluded that the egg in coke was stained because of it's high acidity and sugar content. We noticed the orange juice egg had bits stuck to the shell which would represent the bacteria on your teeth leading to plaque. We noticed the egg in water had remained completely the same due and concluded this was because water is the healthiest and purest drink we can have. It will do no damage at all!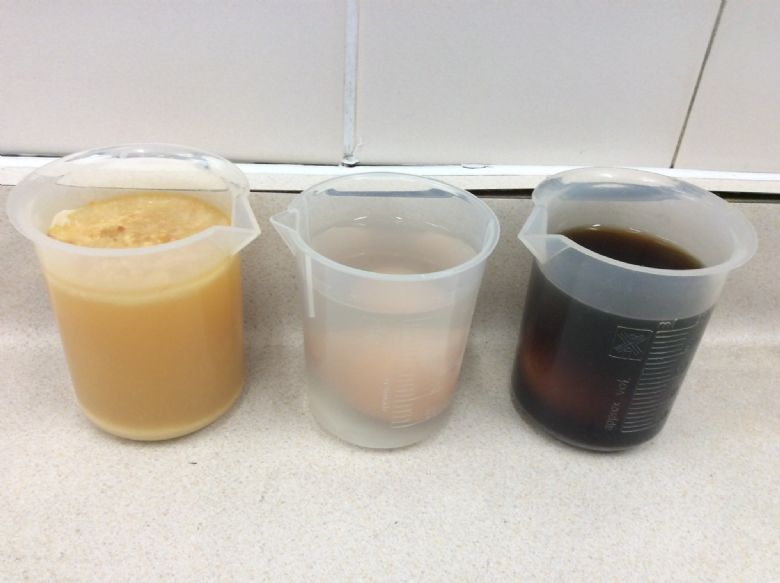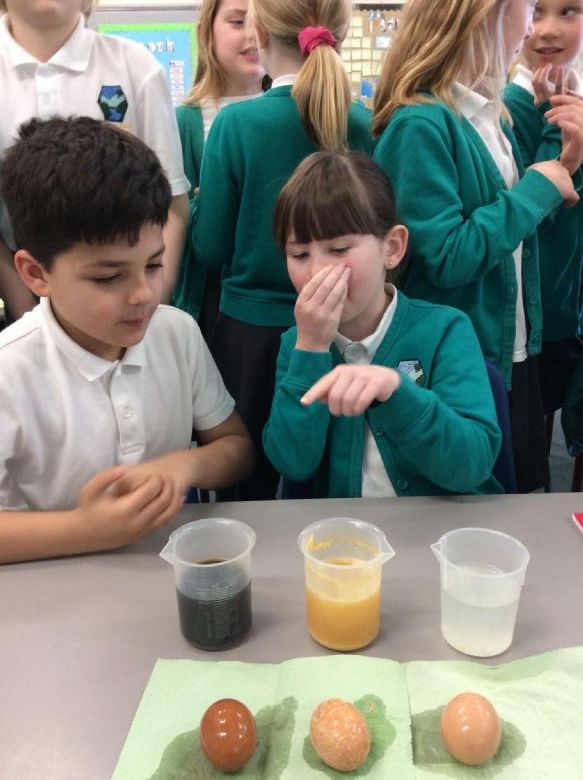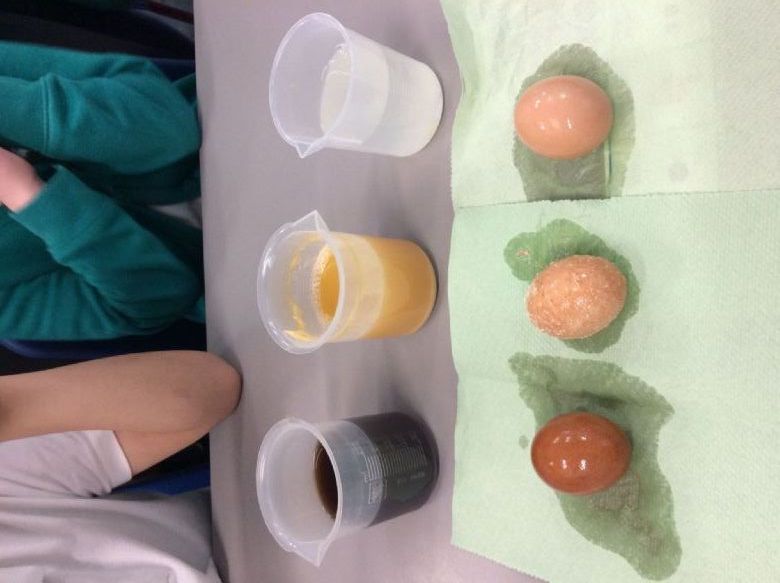 Great Geographers! 28.01.2022
This week, Hawks have been locating countries in North America! They used an atlas to locate the countries on their own blank map and also named the oceans and Tropic of Cancer from the knowledge we have learnt previously! Take a look!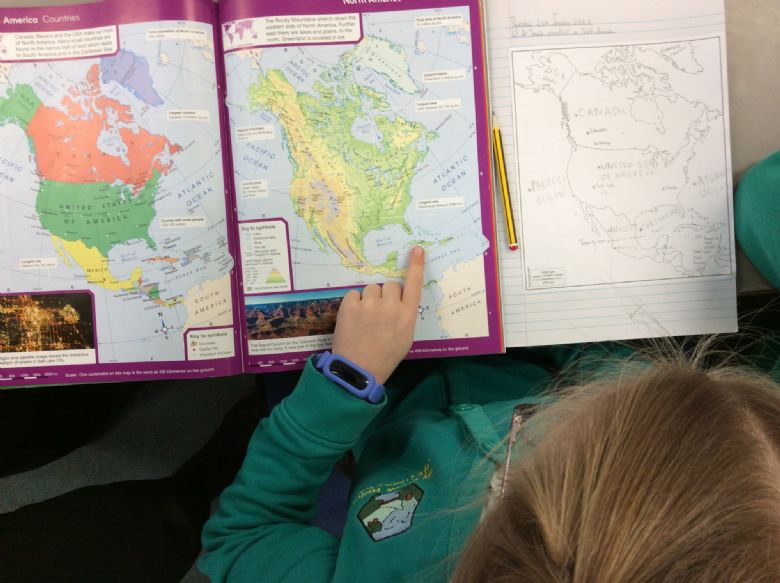 Super Scientists! 21.01.2022
This term we are looking at teeth, identifying them and knowing their purpose! We have looked at premolars, molars, incisors and canines. We have looked this week at how to keep your teeth healthy! Take a look at the teeth labelling task we did and then the posters for how to keep your teeth healthy!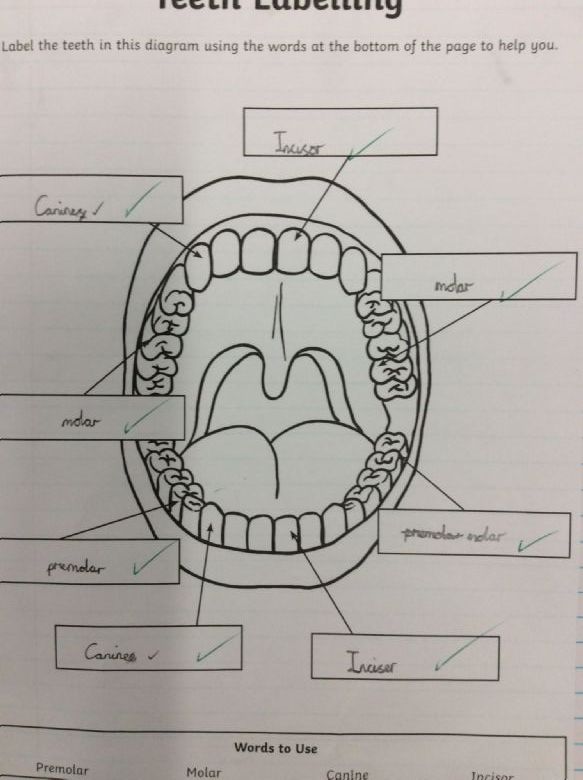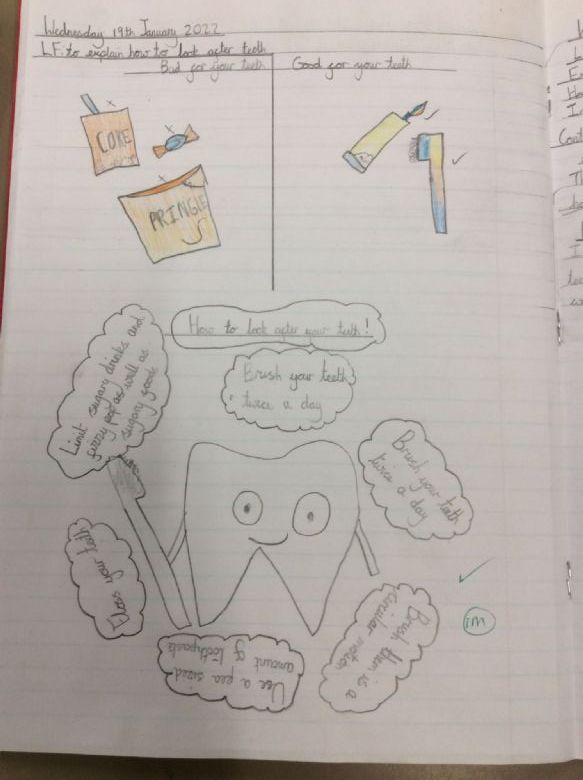 Exploring Judaism! 14.01.2022
This week we have been looking at Kashrut and Kosher foods! Kosher means 'fit to eat'. The children learnt about which foods Jews have rules about and why it is important to them. We learnt about how any animals that Jews eat have to have split hooves and eat cud. We also learnt how birds of prey can't be eaten. Jews have an important rule about the way the animals have to be killed by a trained Jew. We discussed what we thought of these rules and why Jews obey them. Children listed foods which are kosher and which aren't, take a look!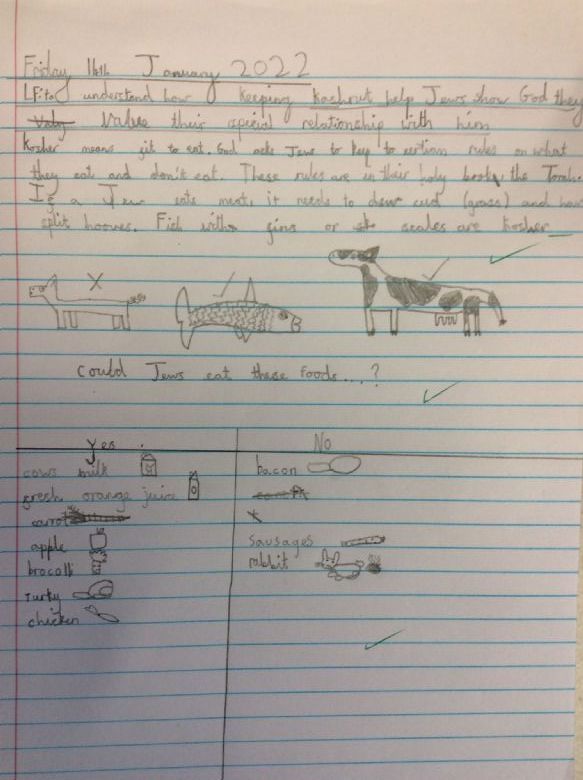 Geographers! 7.01.2022
This term our key question is 'How and why does the weather affect Florida?' We have begun our topic by thinking about what we already know about the continents of the world and where Florida is. The children used their understanding of the continents to help them locate Florida and work out it was in North America. The children then wrote questions about what they want to find out this term. Take a look!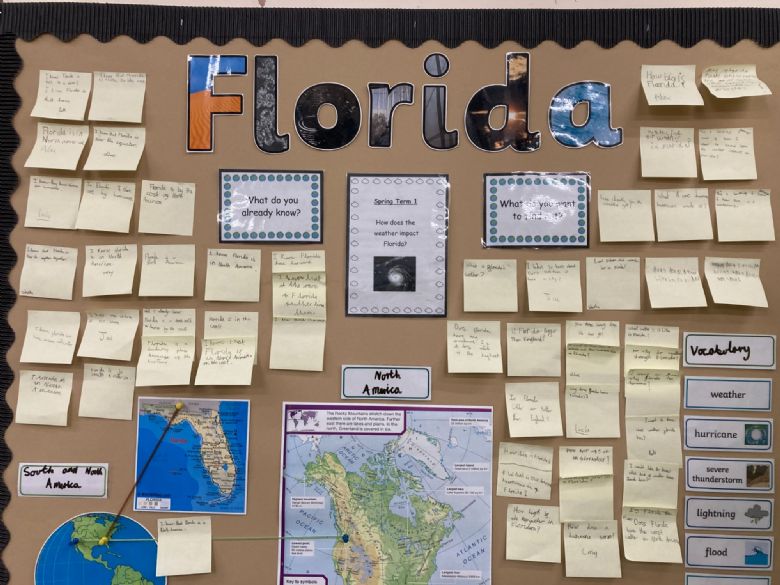 Designers and Engineers! 16.12.2021
This term for DT, children have been learning about levers and linkages. They have used their understanding of what these are to create a moving Anglo-Saxon warrior. They used their skills in maths to measure and prepare their components for the bodice. After this, they cut their parts and created a lever and linkage using split pins. Take a look at some of their warriors!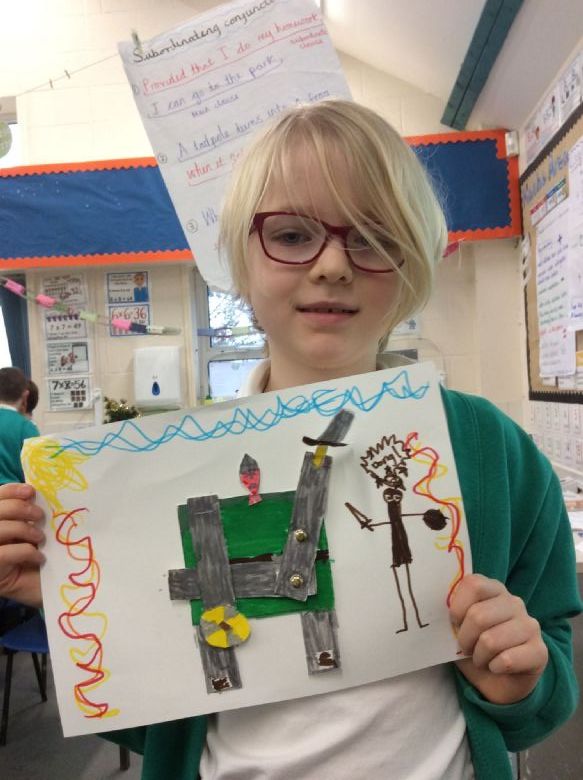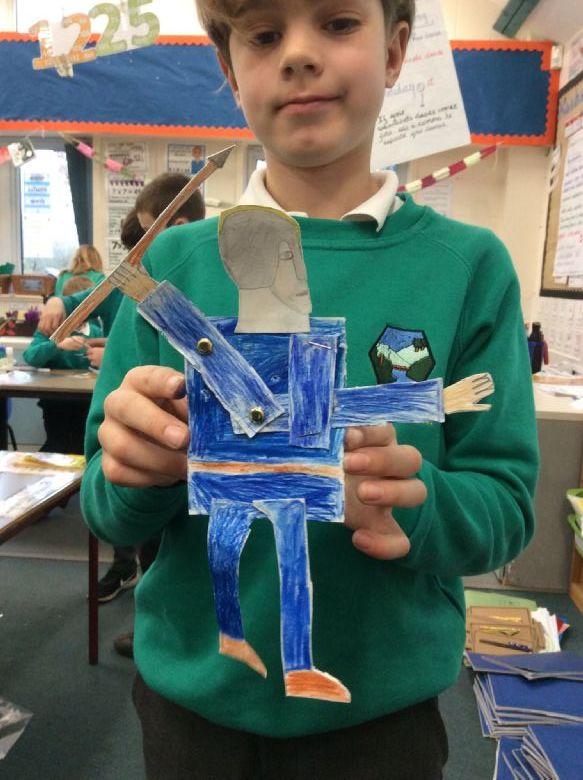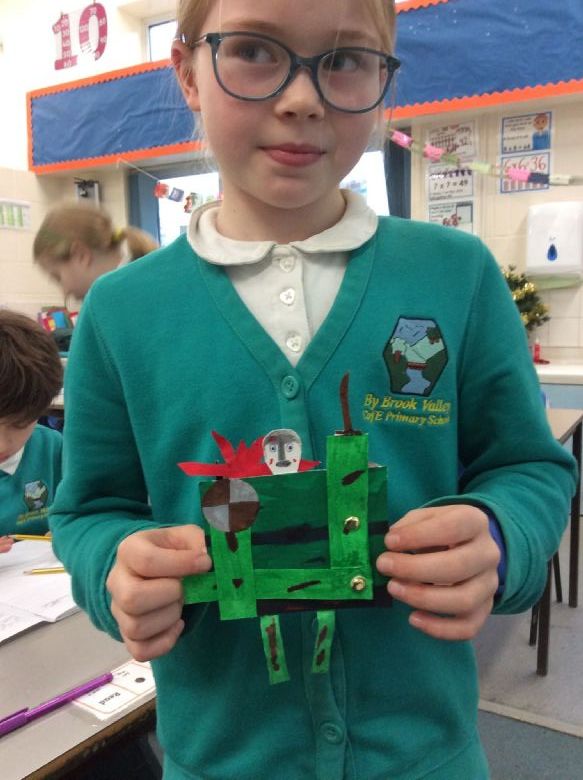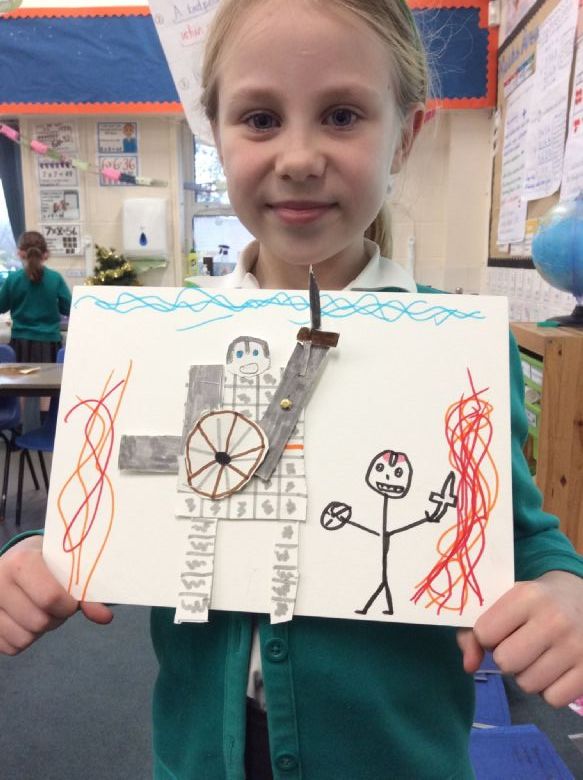 Hawks and Ospreys Christmas Nativity! 8.12.2021
Today the children performed 'A Midwife Crisis!' to parents! They were absolutely fantastic! Mr Pike told the children how amazing their singing was and he could see how hard they had worked! I am super proud of all of the children and all of their efforts that have gone into this play! Their acting, singing, costumes and performing was out of this world! Well done!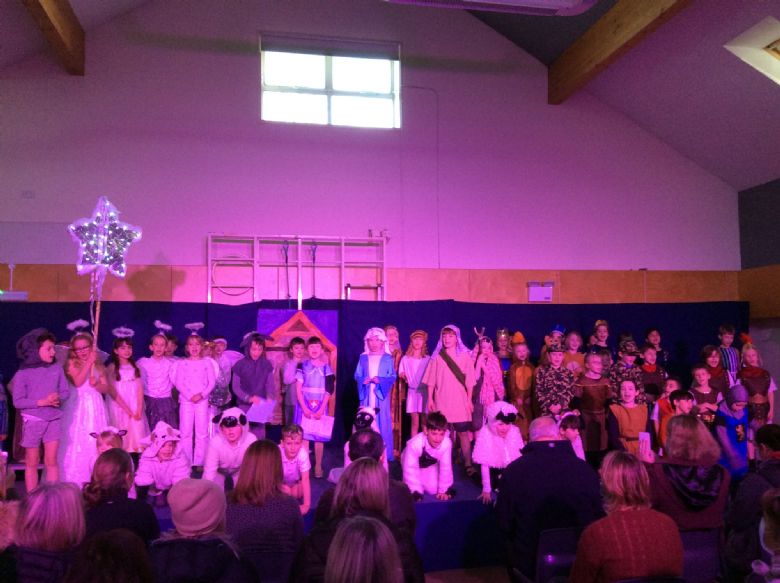 Electric circuits! 2.12.2021
Today we looked at what a circuit was and what components were needed! The children were given wires, a bulb, a lamp holder, a battery and a battery holder and their task was to try and make the lamp light up. They did this successfully and we discussed what was needed to make a complete circuit! Then they were given a buzzer and had to work out how to make this work, they were again successful! After this they drew their circuits with the correct diagrams and symbols. They then had to make predictions on a set of circuit cards whether they thought the lamp would light up or the buzzer would work!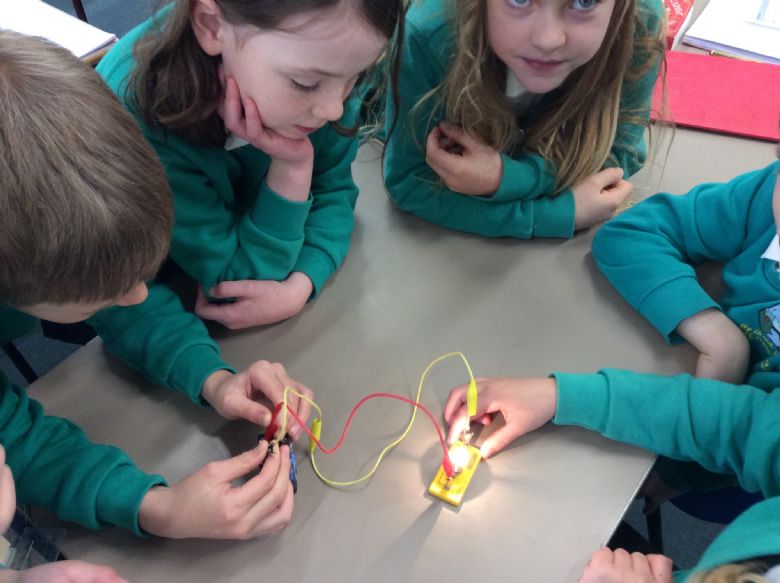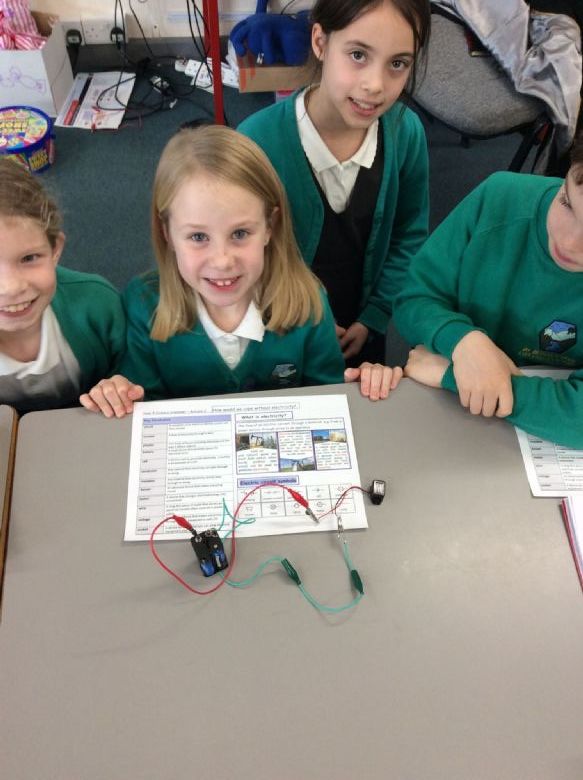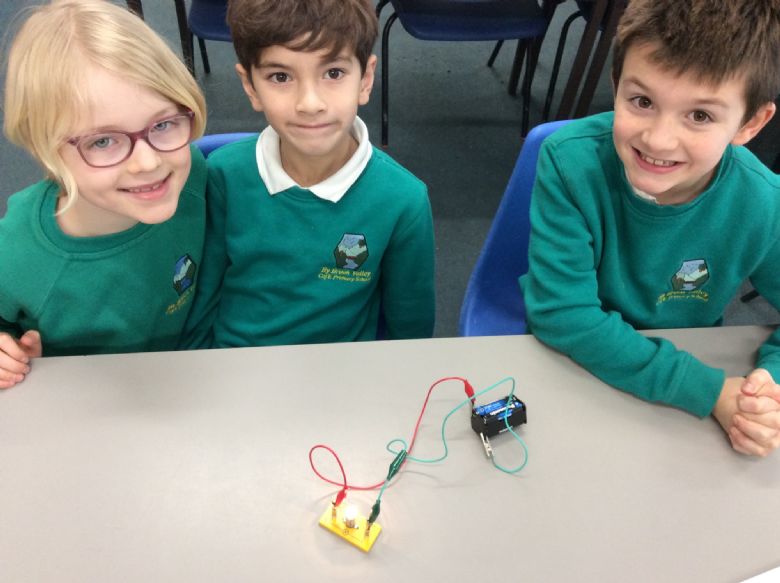 Devoted Christians! 26.11.2021
This week we have been delving deeper into our key question of 'What is it like to follow God?'. We have been thinking about devoted Christians who commit their life to God. This week we looked at Mother Teresa and her calling from God. We discussed what a calling is and how Mother Teresa left her job and devoted her life to helping the sick in India. We discussed what a missionary is and a child in the class related this to our History topic and remembered that St Augustine was a missionary who the Pope sent to the UK to tell the Anglo-Saxons about Christianity. The children answered questions on Mother Teresa and made an amazing fact file on her! Take a look!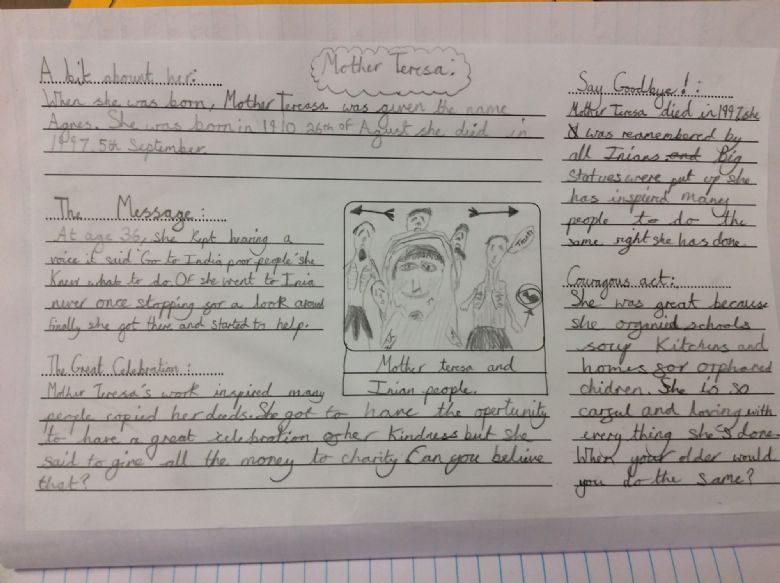 Noah's Ark and his trust in God! 17.11.2021
This term our key question in RE is 'What is it like to follow God?'. We have been looking at the story of Noah and the ark to think about the relationship and covenant they had. We thought about why God chose Noah, the trust Noah had in God to leave his whole world behind and how committed Noah was to God. We reflected on the story, take a look at one of the Hawk's work (see picture below). We then acted the story out, take a look!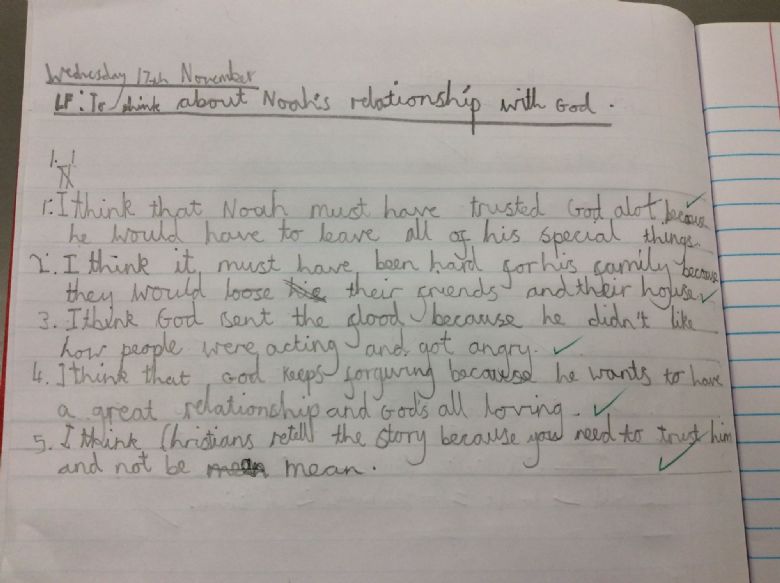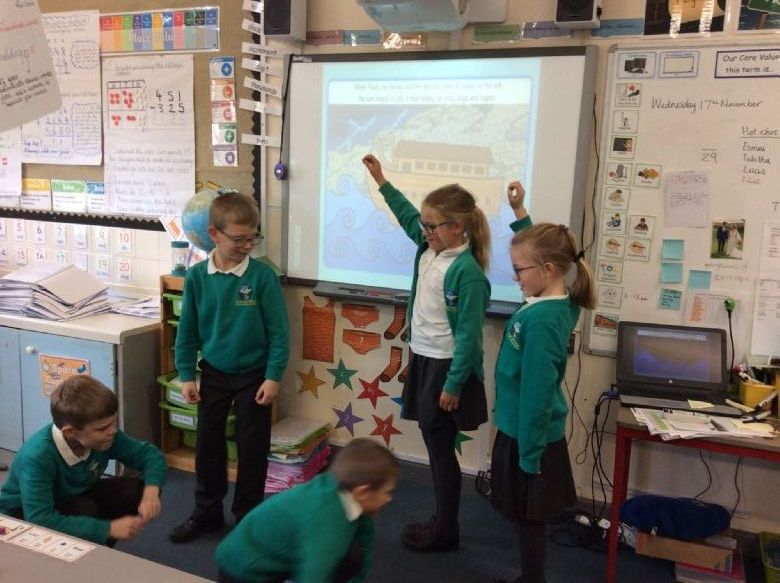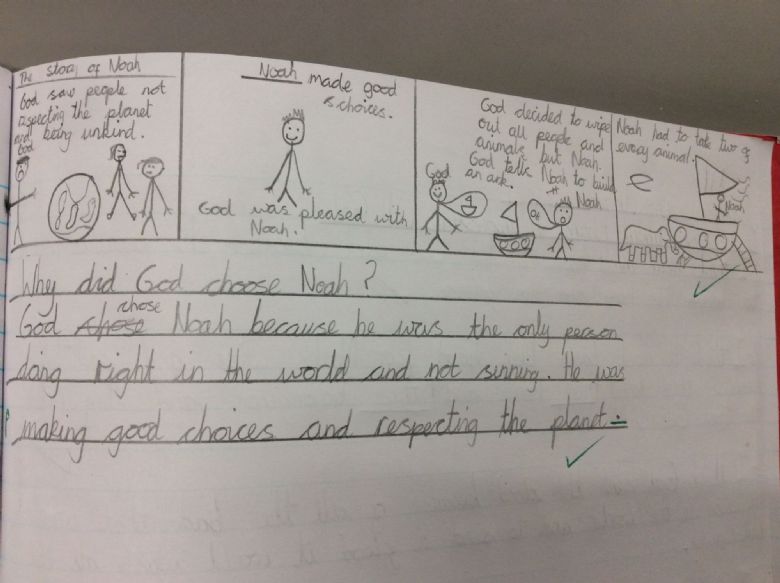 Hawks gymnastics! 12.11.2021
This wreak in PE the class were exploring how to create different shapes on equipment in the hall. They created straight shapes, tuck shapes, straddle shapes, a dish, a dome and more using body tension! Take a look!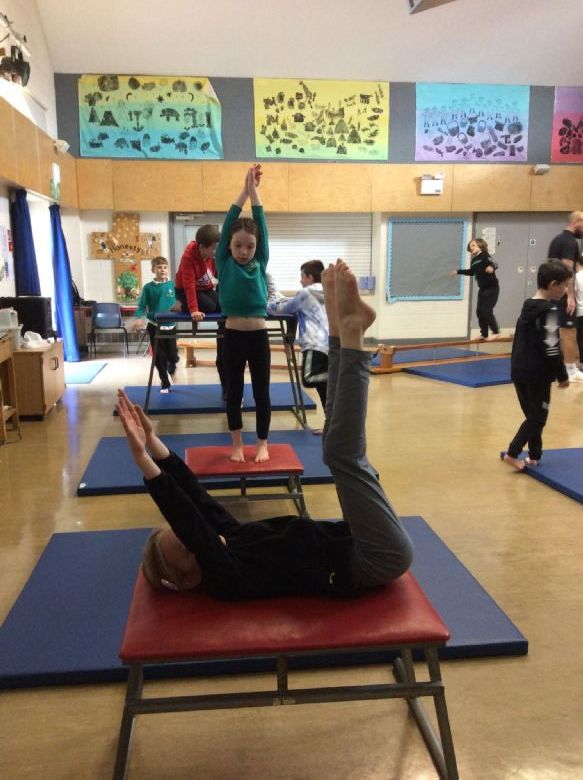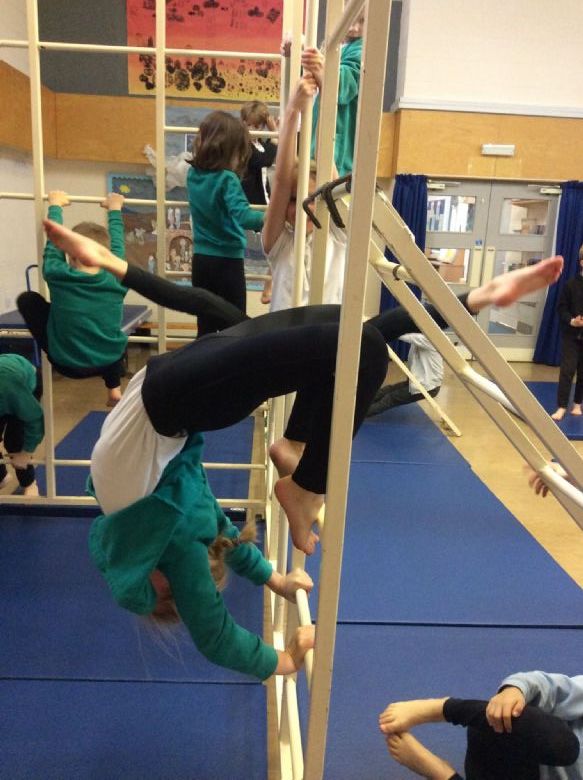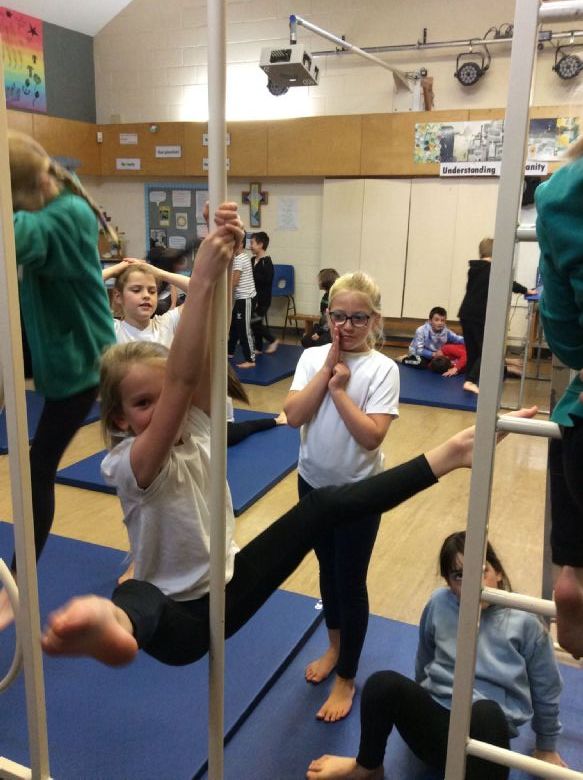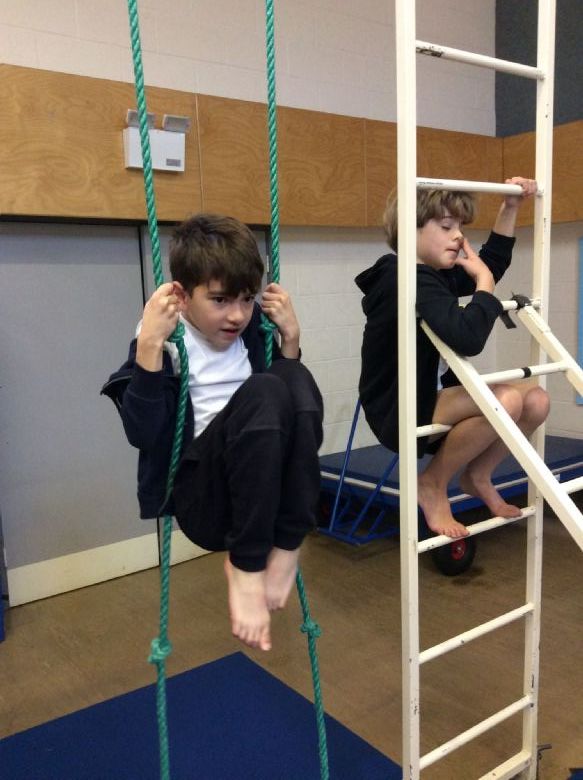 Hawks historians! Term 2 5.11.2021
We have had a great first week back and children have carried on their investigation into how Chippenham has changed! As historians, we learnt about the story of The Story of Twelfth Night 878AD, acted it out and made some notes on this event! Then we thought about why Alfred chose Chippenham as a place to settle! Take a look at what we thought below. Then we labelled a picture at what we think Chippenham would have looked like!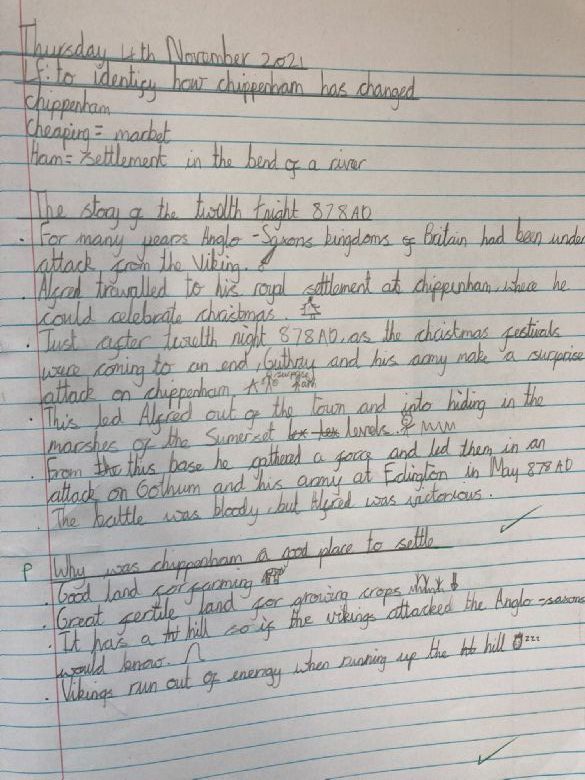 Science investigation! 19.10.21
Today Hawks took part in an investigation to see what materials are good insulators! First we talked about the scenarios where you need to hear sound and the children said, if there is a fire alarm, if you are crossing a road, listening for cars and listening for your name when the teacher does the register. Then we talked about scenarios where you need to protect your ears such as, concerts and building sites. Then the children had some materials and decided to conduct a test to see which material was most effective at blocking out sound. They rated them from 1 to 10 then wrote which material was best at muffling the sound and why they thought this was as well as which material was worst and why they thought this was. Take a look at them conducting their experiment!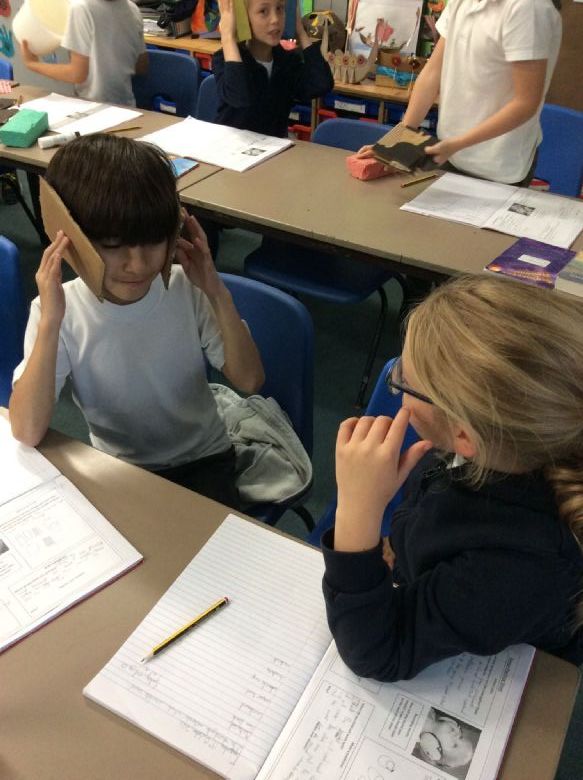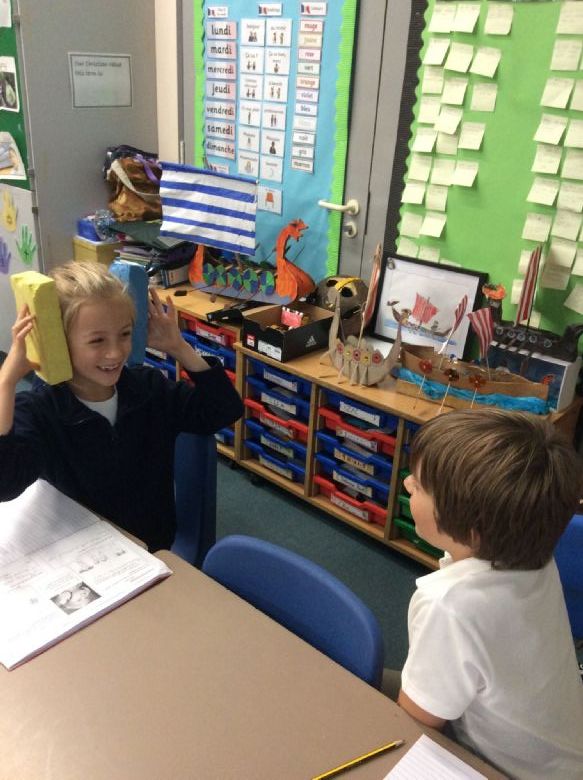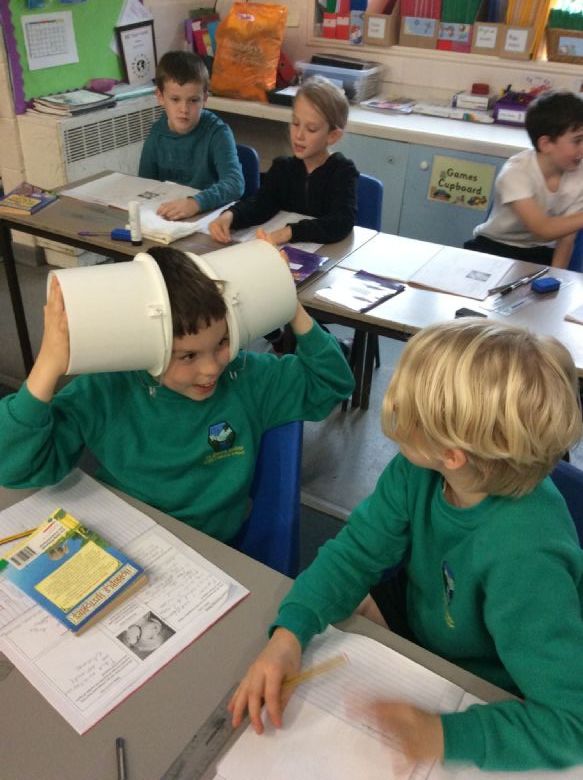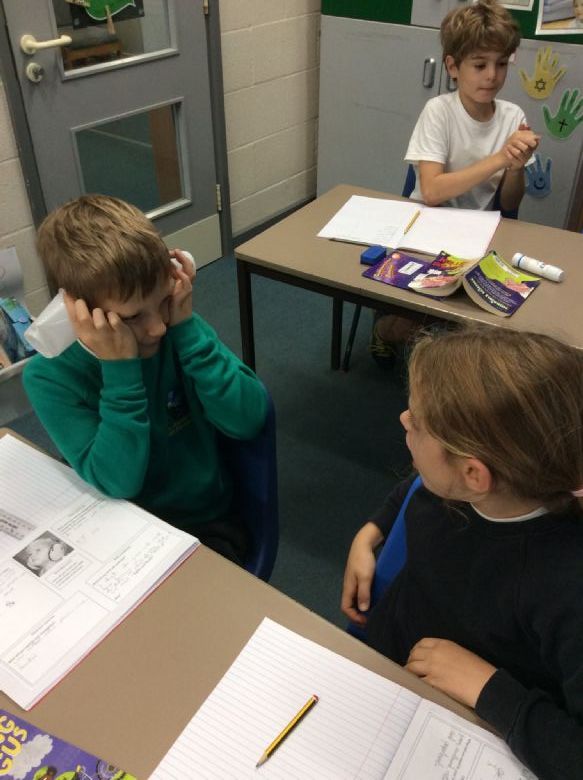 Most of the children decided that the bucket was the best insulator of sound as the material was thick plastic and the object covered the whole of the ear so that it limited sound waves and vibrations travelling to the outer ear.
Trip to Chippenham Museum! 14.10.21
Yesterday Hawks and Ospreys went to Chippenham Museum to learn all about the importance of it as an Anglo-Saxon Town! We learnt about why the Anglo-Saxons came to Chippenham and it was mainly due to the fertile land which meant farming was made much easier! We also learnt about the battle on 12th night between the Vikings which was so fascinating! The children shared their knowledge about King Alfred and how he was the only King ever to be named 'Great'! We completed some activities on Anglo-Saxon towns, runes and the ordering some key events! We then went on an incredible walk around Chippenham to discover where the Vikings would have invaded and what helped the Anglo-Saxon's. For example, them settling at the top of the hill and having a river in the town gave more defensive! In the museum they have a horse's stirrup which was found in the Avon River which shows us how the Vikings travelled and what they battled on! Take a look at our pictures!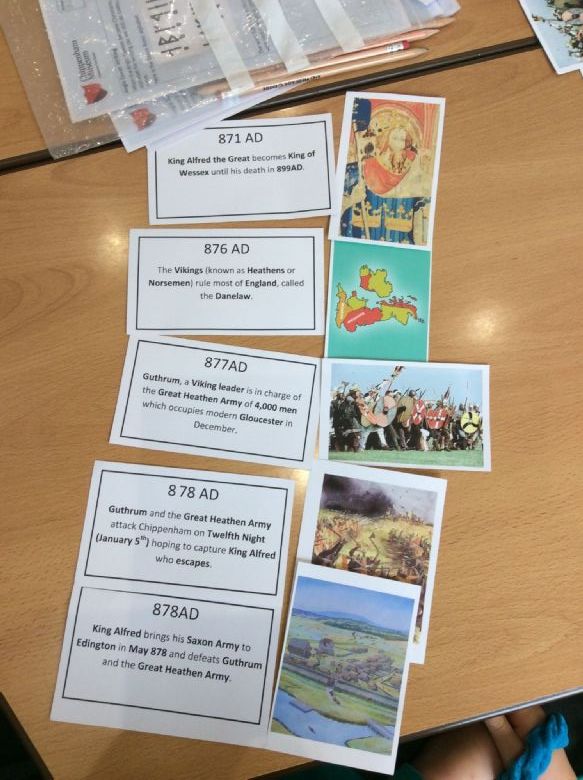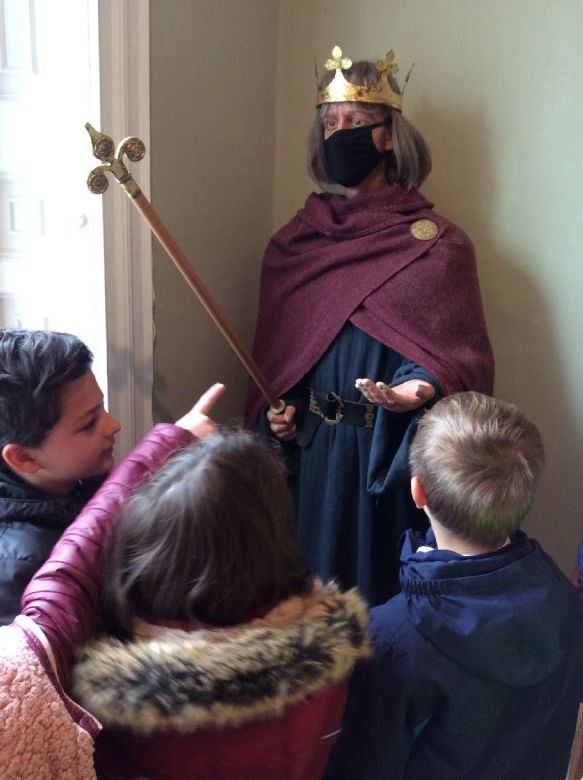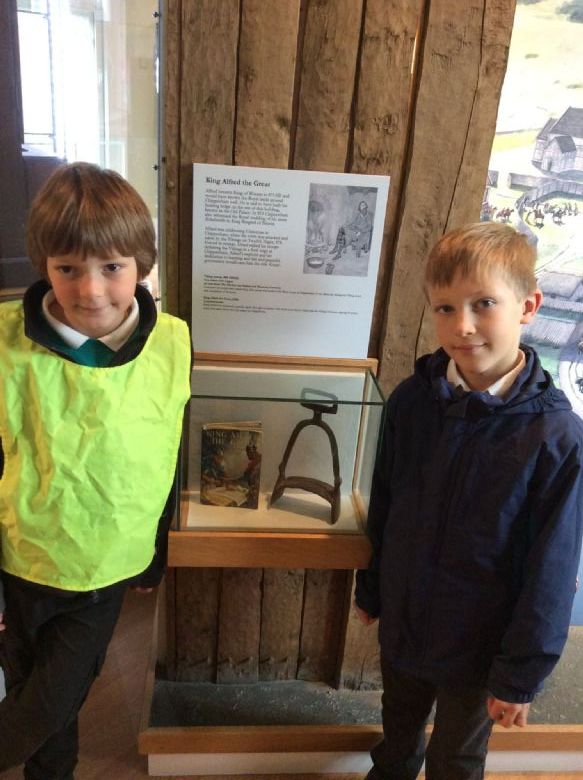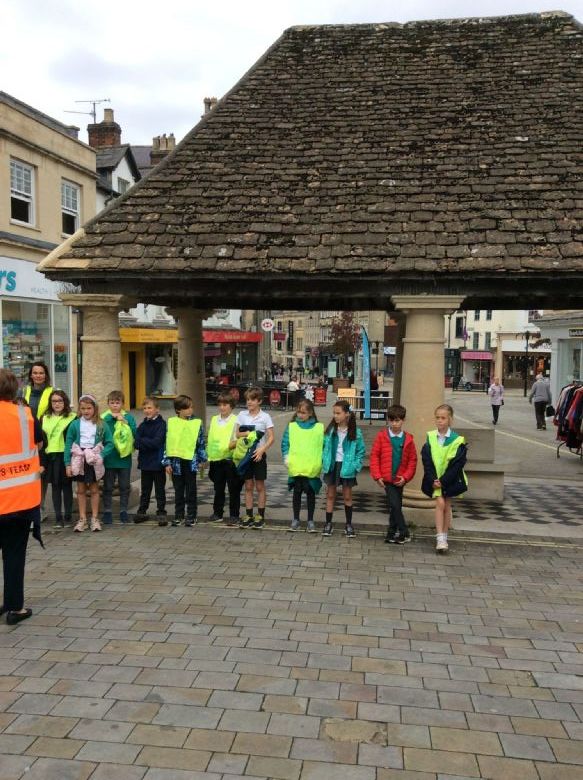 Black History Month 11.10.21
As part of Black History Month children in Hawks learnt about the story of Rosa Parks! A child in the class had a book of wonderful influential people and in it was Rosa Parks so we read this out to the class and then watched a video all about her incredible story. After this, the children acted out the story and they did brilliantly!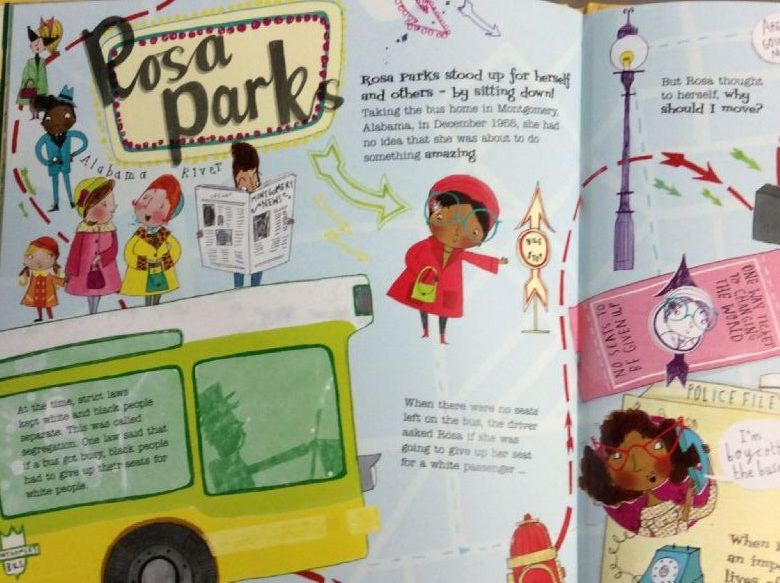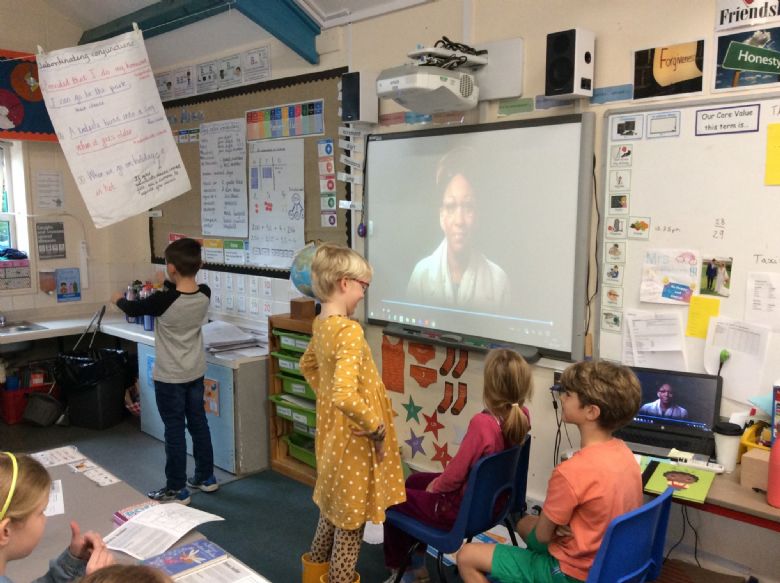 Children in the class said...
"I felt quiet emotional watching the story." Jai
"I would feel quite alone if I was her, we're all equal" Evan
"She did nothing wrong, she shouldn't have had to sit somewhere else, it's not her fault she had the skin colour she was," Y4 child
National poetry day! 7.10.2021
It's National poetry day today so at the end of the day we watched Michael Rosen's famous 'Chocolate Cake' poem. I told children how it is one of my favourite poems and the children absolutely loved it! This is what they said...
"I really liked it because it was so funny!" Lucia
"I liked it because it was almost like a story." Evan
"I like how he acts in it because you can picture it more." Bethany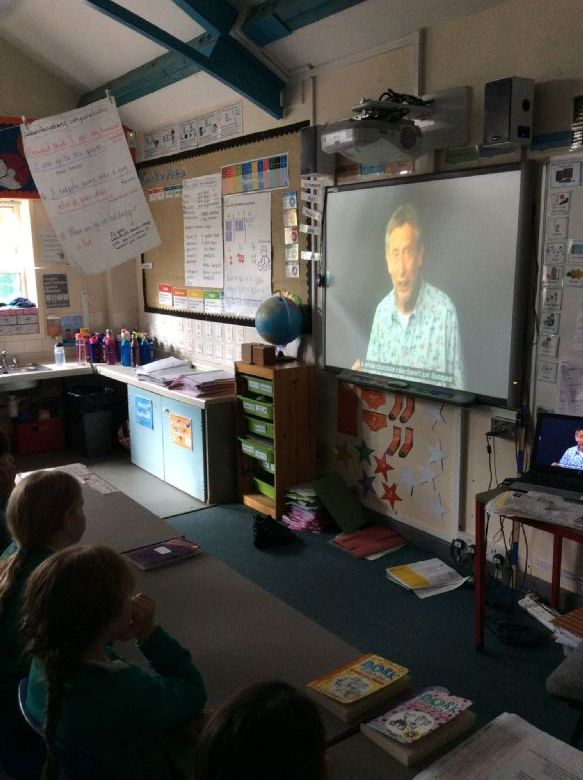 Hawks Mathematicians! 1.10.21
Today, Hawks looked at finding 1000 more and a 1000 less! They used place value grids to find 1000 more or less with the place value counters. They then answered some questions in their book using pictures of base 10 and place value counters. Take a look at their practical work!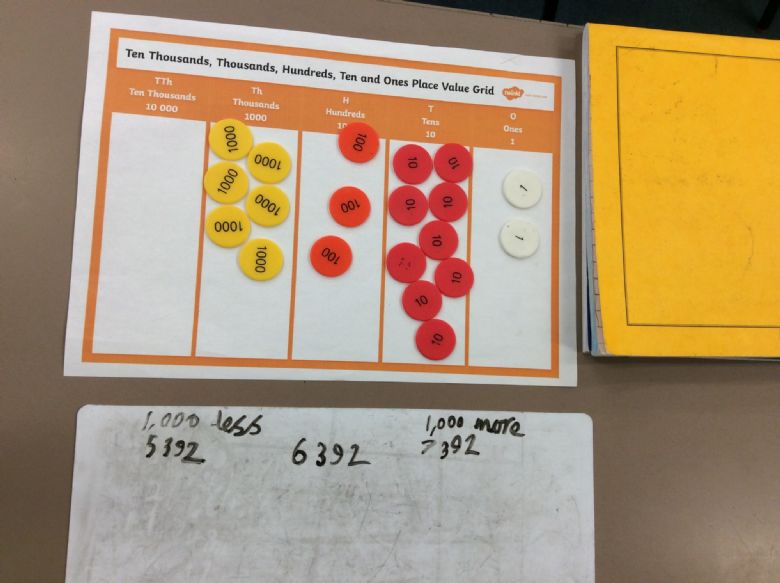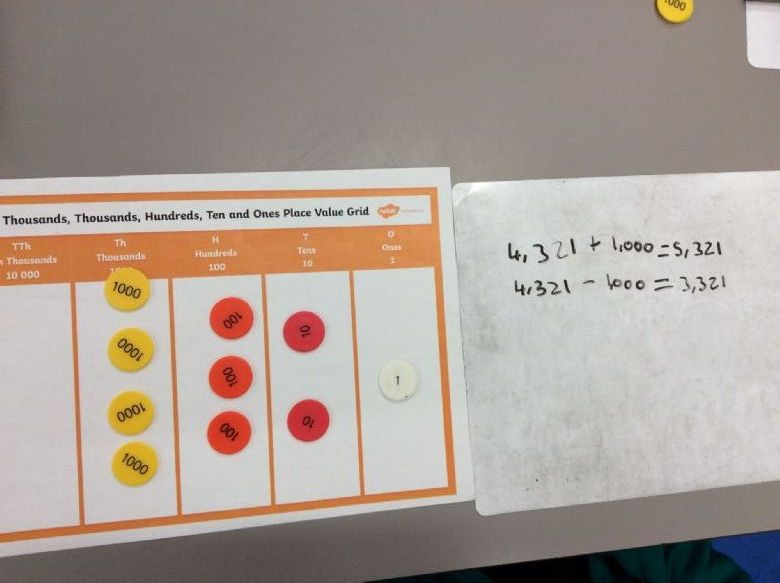 Scientists from Hawks! 15.09.21
Today, Hawks looked further into how vibrations are made! First, we tapped the tuning fork on the side of the table. Then, the tuning fork vibrated. Next, we put the tuning fork in the water. The tuning fork was vibrating and the ripples move outwards from the fork. It made a little splash. This is how sound travels, by causing the particles around the vibrating source to vibrate, which make other particles vibrate, sending a ripple away from the vibrating sound source. The children then looked at how sounds travel best by making a string telephone! The children worked out when you speak into the cup, the back of the cup vibrates. The vibration extends into the string, like a push on a slinky. The sound waves or vibrations, move through the string. They worked out the string telephones worked best when the string was taut. This was because when the string is loose, it is softer than when it is taut. Soft materials tend to absorb more sound than solid ones. Take a look!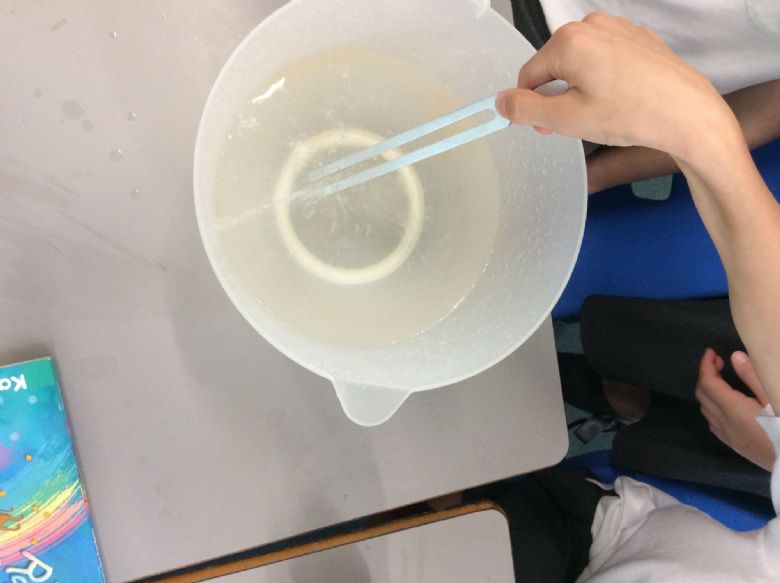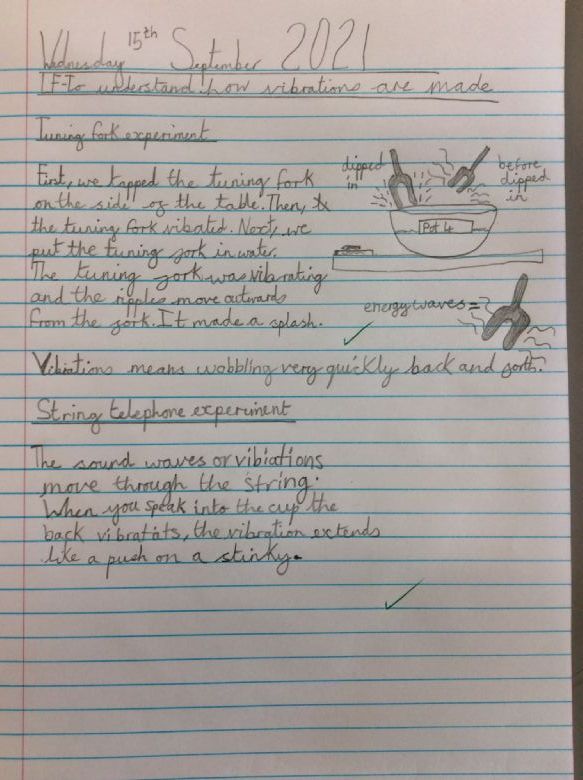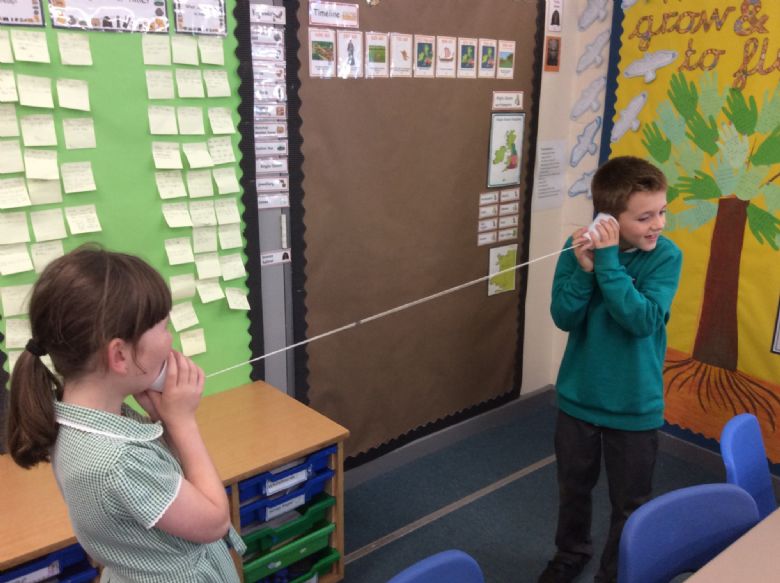 Super Scientists! 10.09.21
This week, Hawks have been thinking about how sounds are made! First, children predicted where in the school would be the quietest then they predicted where in the school would be the loudest. After this, we went on a sound walk around the school and recorded what sounds we could hear. We concluded after this that nowhere in the school is completely silent and that is because sounds are made when objects vibrate. We discussed this and explained that hardly anywhere in the world will be completely quiet. We also thought about noise pollution and the impact ships are having on wildlife in the sea!
Take a look at the recordings from our sound walk!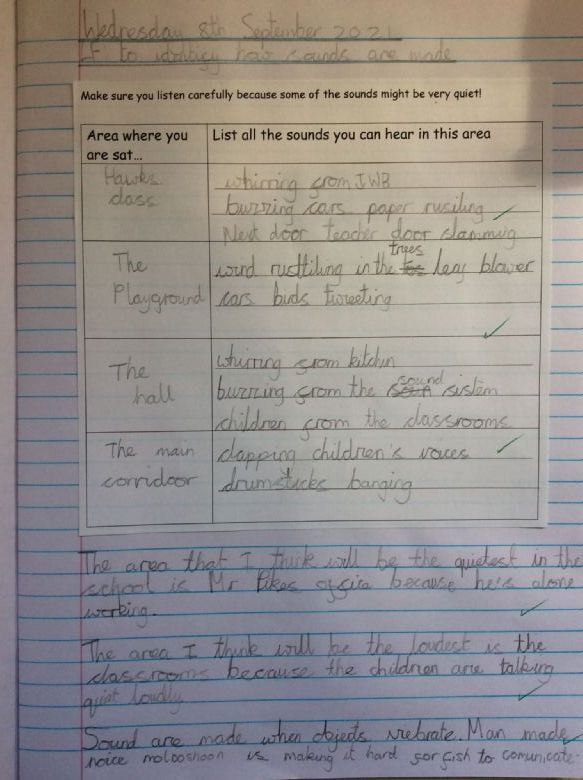 Iron Man Wow day! 6.09.21
Hawks had a very exciting start to the day as they spotted a huge footprint on the school playground! The children thought about what it could be and wondered whether the BFG had been or Iron Man! We inferred it must have been Iron Man as we found bits of metal he had left on his escape! We then thought about adjectives to describe the texture, colour, look and temperature of the metal! Take a look at the pictures! Someone suggested one of the items looked like it could have been Iron Man's ear!