Class Blog
1.12.23
Year 5 has been busy this week learning about how to write a successful speech in English. We completed our hot writes and everyone wrote such powerful, persuasive speeches as if they were the UK government writing to persuade British people to ration their food in WW2. In history, we have looked at WW2 propaganda and had a hunt around the classroom looking at all the different posters, trying to figure out what they meant and how they were used to persuade people.
We finished this week off with a very cold Santa run! Everyone gave their best effort and had fun running around the school fields. We have also started our reverse advent today where each student will be picked at random to bring in an item of food for a local food bank.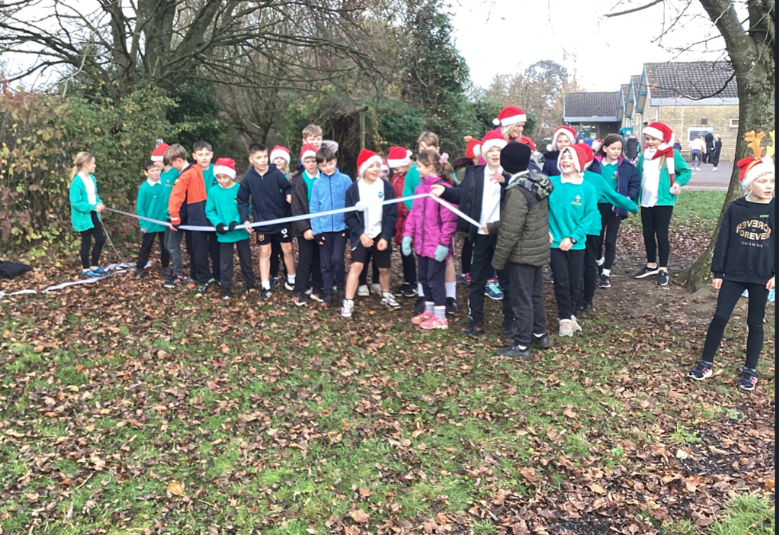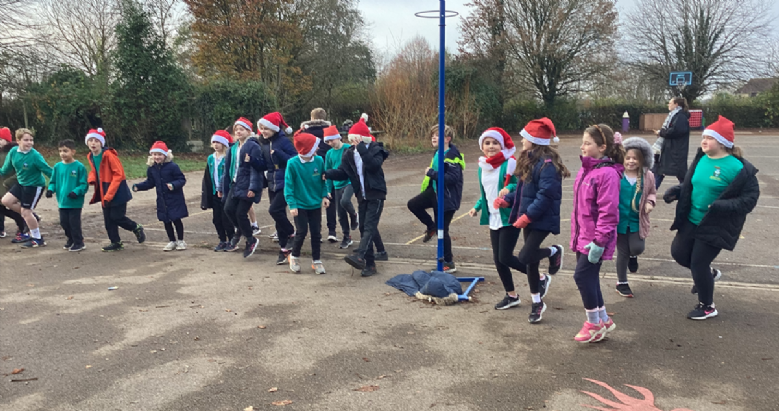 24.11.23
Kites have been really busy these past couple of weeks! We had an anti-bullying week in which we took part in lots of anti-bullying lessons and activities that involved the whole school. Kites had lots of discussions and debates in class which allowed us to think hard about different points of view on how to approach/prevent bullying. The whole school made bees to symbolise our anti-bullying value of 'Be kind, Be brave, Value everyone'. Years 5 and 6 used sewing skills to make them, and they look great! These will go on display in the main school corridor.
In science, we have been learning about space with Mrs Boyd and have got involved with lots of practical activities, such as putting fruits in order of size to show the difference between planets. In maths, we have started our fractions unit. Although fractions may not be everyone's favourite, everyone has got stuck in and shown great effort in trying to learn this tricky part of maths. Years 5 and 6 have also had a couple of lessons with a French teacher from Sheldon school. He has taught us how to pronounce letters, say our names. Next week we are starting to learn about French food!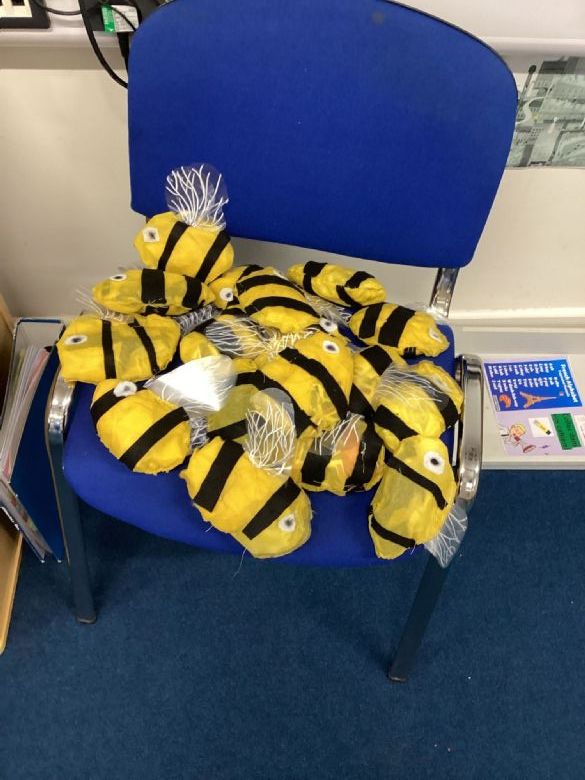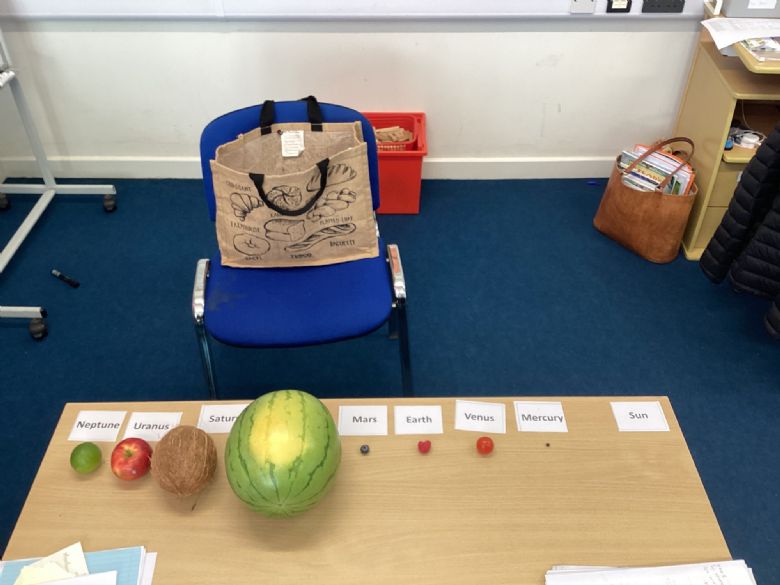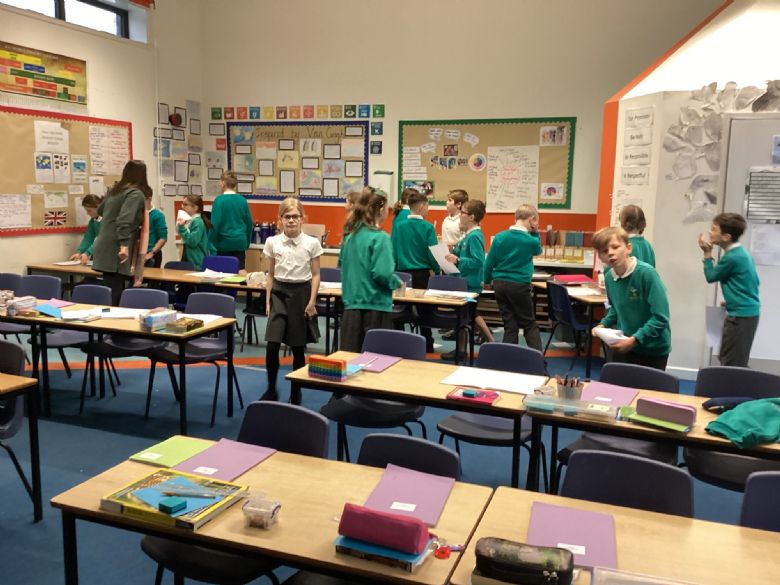 3.11.23
Year 5 have come back after half-term and got straight on with lots of fun activities. We have used watercolours in art to paint our sketches inspired by the artist LS Lowry. These have turned out amazing and everyone put so much effort into getting the colours right. Although it might seem early to think about Christmas, we have also started practising for our Christmas carol service!
On Thursday year 5 spent most of their day preparing for and presenting their science boards at the science fair, with year 6. All the groups put so much effort into their boards and worked well as a team to present these to the rest of the school and answer all of their questions. Well done to group 5 for being voted first place for year 5 by staff and governors!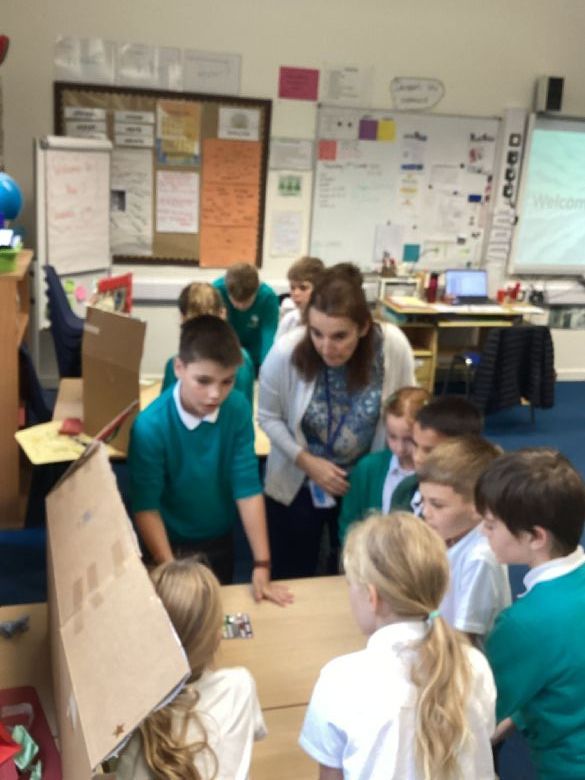 End of term
Year 5 have been really busy during the last couple weeks of term. We have tackled some really tricky maths and started to get to grips on multiples and factors, we will be using lots of these skills next term when we start to investigate cube, square and prime numbers. Year 5 also produced some amazing hot write pieces based on character descriptions, we booked at a short video from The lion the witch and the wardrobe and students had to write a description of the character during the WW2 air raids. All of their hot write really displayed how much they had learnt and they put so much effort into them!
Year 5 have also been incredibly busy with making their science fair boards, they look amazing and there has been so much great team work. Photos will be uploaded the first week back to school!
Reminders for next term:
Year 5 will now have PE on a Monday and Friday so please make sure they are in PE kit for these days. School photos are on the first Tuesday back to school (31st).
Please make sure reading records are filled in and signed ready to be brought in for Friday. It is important not only to practise reading each day but this also contributes to their house points. Children can fill them out themselves and only has to be signed once by a parent each week.
6.10.23
This week has been fun! We have had so many exciting activities and trips this week, and it has made the time fly by. On Wednesday year 5 and 6 visited the REME museum. We got to look at a variety of objects from WWII and even try on some of the clothes. We then got to explore the museum. Some of our favourite sections included the weapons and being able to explore the wooden replica of a WWII tank!
On Thursday morning we had a great time with Mrs Boyd investigating how different fruits, vegetables and plants can make certain dyes. Everyone was amazed at the outcome and even the smell of some of the mixtures (some much nicer than others!). In the afternoon we then visited church for our harvest service. Everyone did so well singing and speaking so confidently with the sunflower-inspired poems they had written. Thank you to all that showed up and I hope you enjoyed the service. It has been a really busy week and I hope everyone has a restful weekend.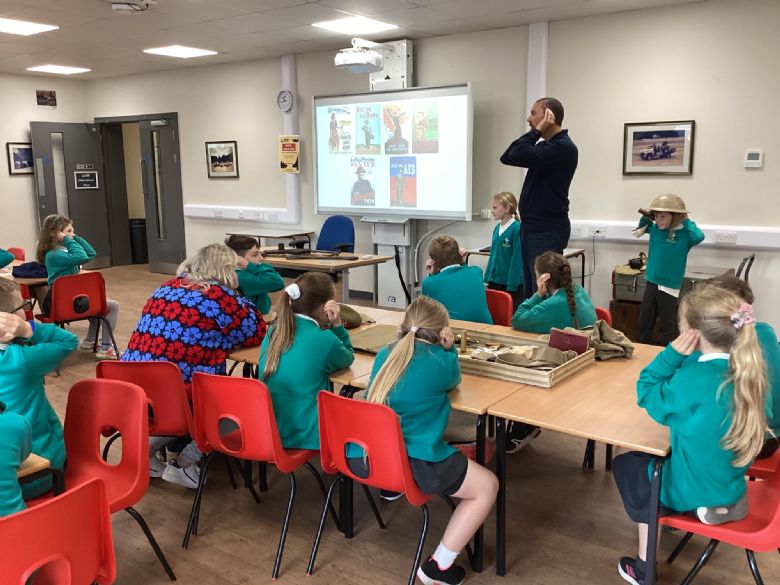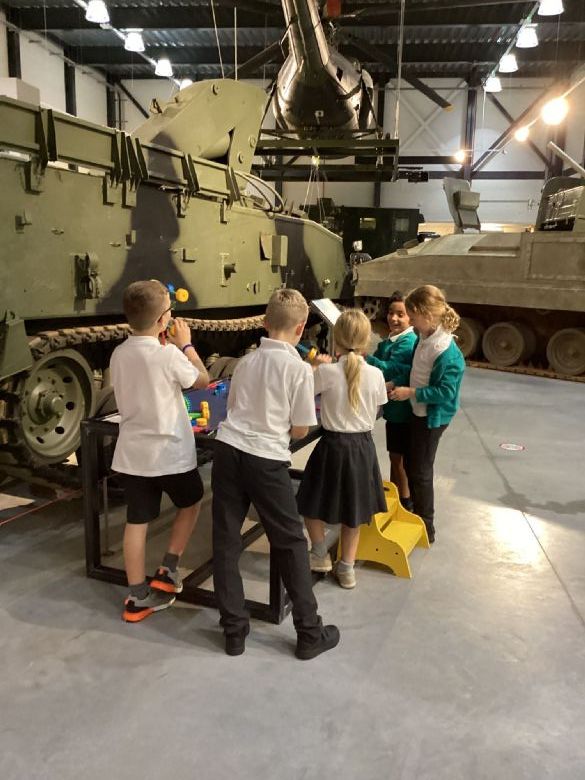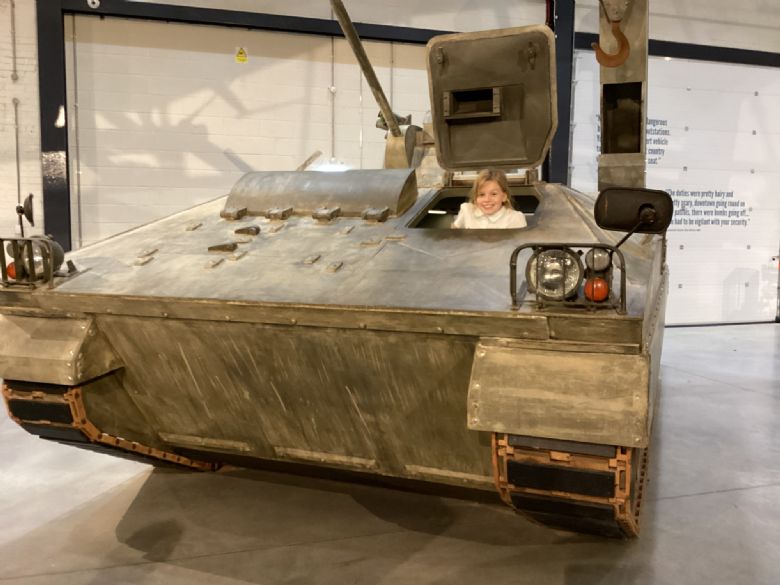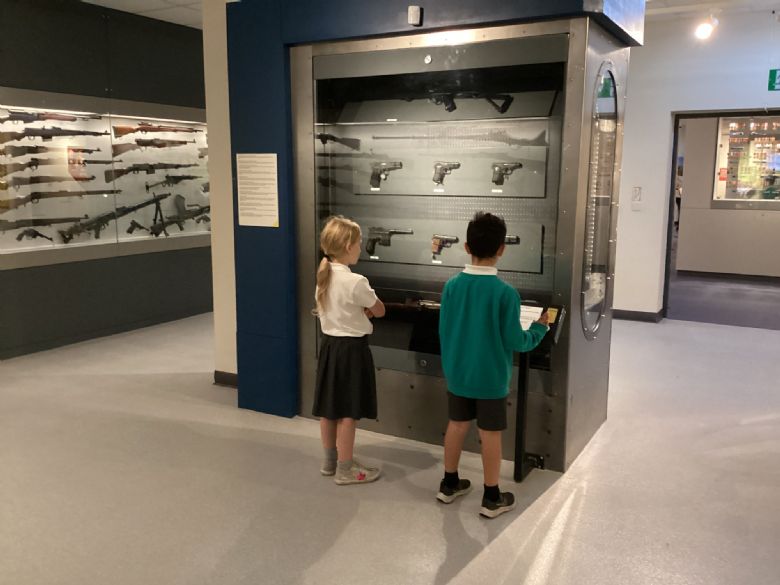 15.9.23
This week we have been able to get stuck in with all of our subjects! Year 5 have really enjoyed starting their history topic where we started comparing life in the 1930s to life today. Mrs Boyd has also started introducing us to our science topic which we have really enjoyed. We have done lots of group work in English to add to our working walls which is really helping with improving our writing. Every Wednesday we have also been practising Harvest songs with Miss Davies ready for our harvest service in October.
Next week we will be looking at the causes and start of WWII, if anyone has any artefacts or photos they would like to bring in please feel free.
8.9.23
What a lovely, busy and very hot start to the week!
Year 5 have settled in really well and have got used to all the routines and responsibilities that come with being in upper key stage 2. We spent some of this week recapping some of the key values of By Brook and discussed how these are important to making our school special. We have also spent some time decorating our new classroom by adding leaves to our tree with goals for this term, and sketching some Kites. We have got stuck in straight away with some maths focusing on place value to 100,000, everyone enjoyed this and done so well!
Just a reminder this term year 5 will have gymnastics on a Monday and yoga on a Tuesday so please could they come in PE kits for these days. Reading records will be collected on a Friday.