Geography
Our Geography Intent:
'Roots to Grow and Wings to Fly'
Our intent, when teaching geography, is to inspire in children a curiosity and fascination about the world and people within it; to promote the children's interest and understanding of diverse places, people, resources and natural and human environments, together with a deep understanding of the Earth's key physical and human processes. Our geography curriculum is underpinned by our school vision. We provide our pupils with the roots to develop a greater understanding and knowledge of the world, as well as their place in it. This will enable the children to fly, inspiring them to enquire and develop answers to questions about the natural and human aspects of the world. Geography is an investigative subject and as such, our geography curriculum is linked to termly 'big questions' which building upon their understanding of concepts, geographical knowledge and skills. The local area is fully utilised to achieve desired outcomes, with opportunities for learning outside the classroom embedded in practise. School trips and fieldwork are provided to give first hand experiences, which enhance children's understanding of and pride in their local area as well as the world beyond.
It is our aim that all children:
Have an excellent knowledge of where places are and what they are like.
Have an excellent understanding of the ways in which places are interdependent and interconnected and how much human and physical environments are interrelated.
Have an extensive base of geographical knowledge and vocabulary.
Be fluent in complex, geographical enquiry and the ability to apply questioning skills and use effective analytical and presentational techniques.
Have the ability to reach clear conclusions and develop a reasoned argument to explain findings.
Be able to utilise fieldwork and other geographical skills and techniques.
Have a passion for the subject, and a real sense of curiosity to find out about the world and the people who live there.
Have the ability to express well-balanced opinions, rooted in good knowledge and understanding about current and contemporary issues in society and the environment.
How We Teach Geography:
We teach the National Curriculum, supported by a clear skills and knowledge progression sequenced appropriately to maximise learning for all children. This ensures that skills and knowledge is retained and built on year by year.
Our Geography curriculum is a two year rolling programme using key questions to structure the learning. Many of these key questions are linked to our location in the South West of England, to develop children's curiosity and knowledge about their local area. This includes exploration of our local village, Yatton Keynell through welly walks and visits to the Post Office and Church. In addition to local geography, we ensure children have an understanding of the wider world through topics that focus on the study of other countries, such as Africa and Brazil. We also focus on geographical issues such as climate change and deforestation which are supported through visits to The Living Rainforest. At By Brook it is important that through their geography learning, children can start to become global citizens and form their own opinions on issues around the world that will impact their future.
We prioritise the teaching of geographical vocabulary and children are given lots of opportunity to use the vocabulary in class discussions and in written work when answering the 'big question'. We ensure the children have lots of exposure to geographical vocabulary, either through knowledge organisers, wall displays, personal vocabulary books or word lists.
Each year group will have a selection of knowledge organisers linked to their Geography key questions. They can be accessed via the class page and are available during the term they are taught.
Y5/6 Trip to the Living Rainforest Y1 Welly Walk around our local area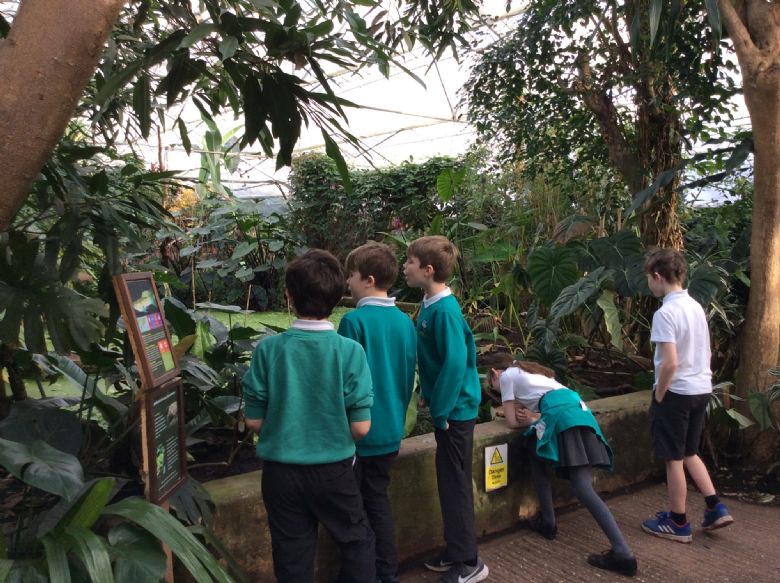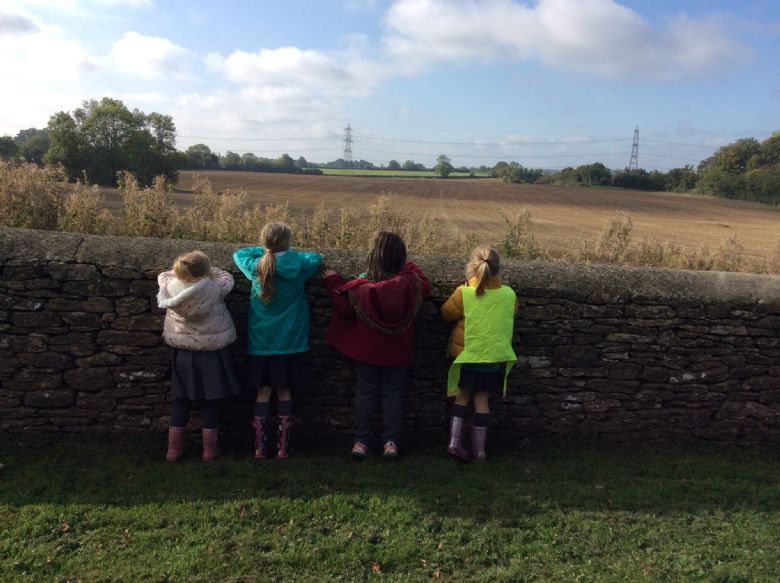 Whole School Visit from Al the Explorer