History
Our History Intent:
'Roots to Grow and Wings to Fly'
Our history curriculum endeavours to ignite children's curiosity about the past in Britain and the wider world. By threading our locality into our history curriculum, our children are able to develop a sense of pride in where they live and gain an understanding of their local heritage and how it relates to the national story. Through finding out about how and why the world, our country, culture and local community have developed over time, children understand how the past influences the present. History enables children to develop a context for their growing sense of identity and a chronological framework for their knowledge of significant events and people. Following our school vision, the roots of learning our children gain through our history curriculum enables them to fly and develop their own decisions about personal choices, attitudes and values.
It is our aim that all children develop:
• A secure knowledge and understanding of people, events and contexts from the historical periods covered.
• The ability to think critically and communicate confidently to a range of audiences.
• The ability to support, evaluate and challenge their own and others' views using detailed, appropriate and accurate historical evidence derived from a range of sources.
• The ability to think, reflect, debate, discuss and evaluate the past, forming and refining questions and lines of enquiry.
• A passion for history and an enthusiastic engagement in learning, which develops their sense of curiosity about the past and their understanding of how and why people interpret the past in different ways.
• Respect for historical evidence and the ability to make robust and critical use of it to support their explanations and judgements.
How We Teach History:
We teach the National Curriculum, supported by a clear skills and knowledge progression sequenced appropriately to maximise learning for all children. This ensures that skills and knowledge are retained and built on year by year. It is important that the children develop progressive skills of a historian throughout their time at By Brook Valley and do not just learn a series of facts about the past.
Our History curriculum is a two year rolling programme using key questions to structure the learning. Many of these key questions are linked to our location in the South West of England, to develop children's curiosity and knowledge about their local area. This includes tapping into our local expertise at Chippenham Museum, Sevington Victorian School and the REME museum. In addition to local history, we aim to ensure children have an understanding of the wider world through topics based around Ancient Egypt and Ancient Rome. These topics are supported by visits to Ashmoleum Museum and Chedworth Villa. We understand the importance of first-hand experiences and the chance to work with historical artefacts.
We prioritise the teaching of historical vocabulary and children are given lots of opportunity to use the vocabulary in class discussions and in written work when answering their key question. We ensure the children have lots of exposure to historical vocabulary, either through knowledge organisers, wall displays, personal vocabulary books or word lists.
Each year group will have a selection of knowledge organisers linked to their History key questions. They can be accessed via the class page and are available during the term they are taught.
Y5/6 Trip To REME museum Y5/6 Evacuee Day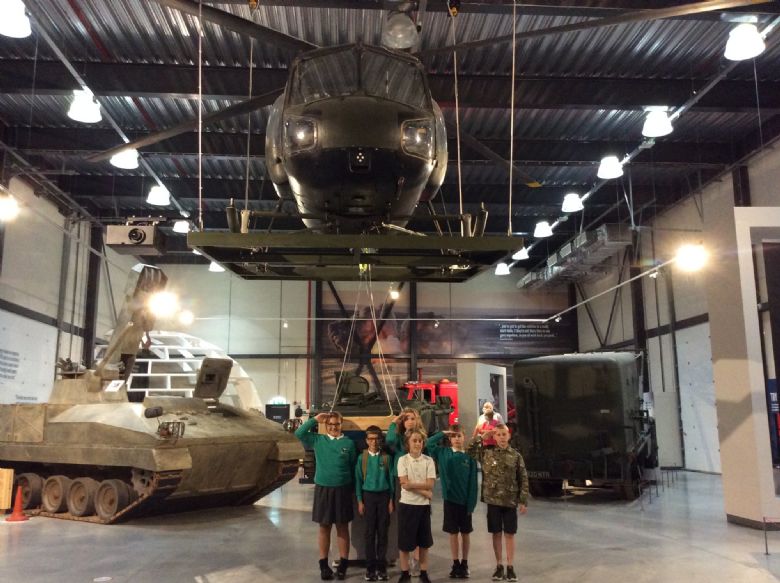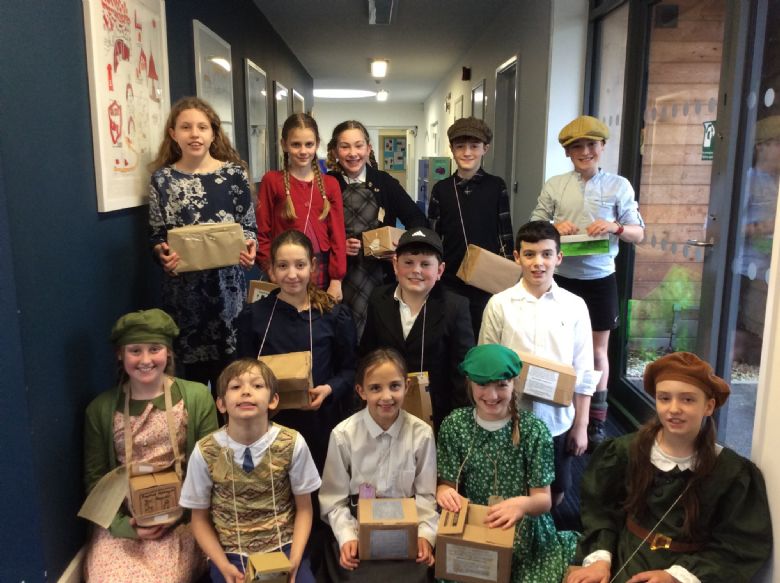 Y1/2 Trip To Sevington Victorian School Y3/4 Trip To Ashmolean Museum