Online Safety
At By Brook Valley School we take online safety very seriously. It is taught 3x per year through Computing and RSHE. We use National Online Safety to support the children, staff, governors and parents to teach and learn more about using technology safely. Visit the following webpage:
https://saferinternet.org.uk/guide-and-resource/young-people/resources-for-3-11s
STAY SMART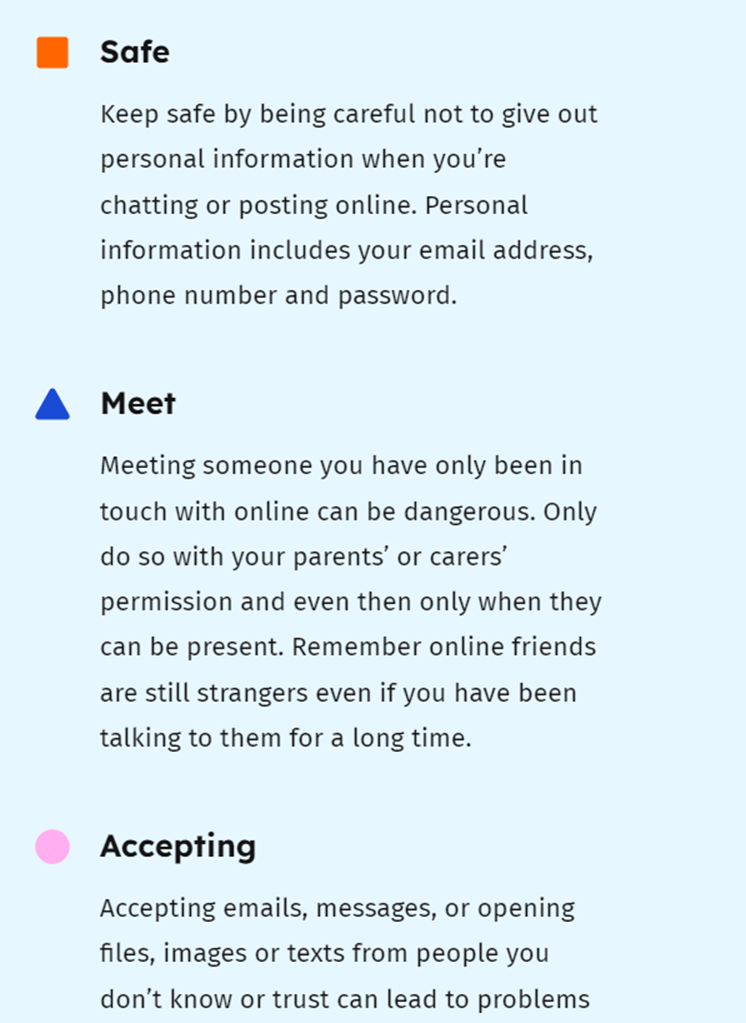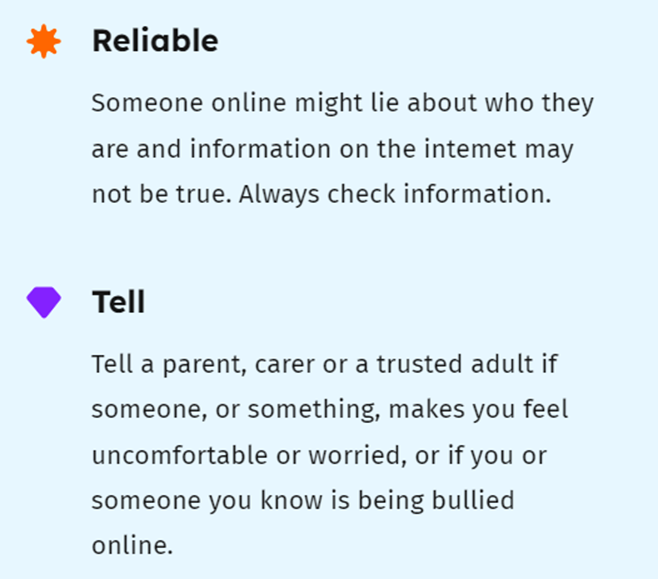 Many children are spending more time than ever online. Whether that is for remote learning, gaming, or for keeping in touch with friends and family, which are all incredibly important for education and wellbeing. As a school community, we appreciate the importance of keeping children safe, especially online. Therefore, with this page we hope to signpost you to support and advice given by National Online Safety and more. At the bottom of this page is advice from the National Online Safety team. Please take time to read them as we hope they can be helpful guides to support you and your family to use technology as safely as possible.
Please be aware that you can contact us at school if you are concerned about any online behaviour.
You can contact your child's class teacher or our Head Teacher on head@bybrookvalley.wilts.sch.uk
We will always do our best to support you and the children. You can also report your concerns via these websites:
https://www.ceop.police.uk/safety-centre/
NSPCC | The UK children's charity | NSPCC
Report Harmful Content - We Help You Remove Content