Ospreys Class Blog
This is Ospreys Class Blog. Here you can find out about all the exciting things we have been learning!
02.07.21
We have had a brilliant week in Ospreys Class. On Tuesday, we went on a trip to Wiltshire Museum in Devizes for an Ancient Egyptian workshop to consolidate the learning we have been doing in History this term. We began the day by exploring all the other exhibits that were on offer in the museum. We were given a quiz on the history of Wiltshire, and we found the answers by looking at all the displays in every room. We also used reed pens to write our names in hieroglyphs on papyrus bookmarks. We took great care, just like the Ancient Egyptian scribes did, and they looked amazing!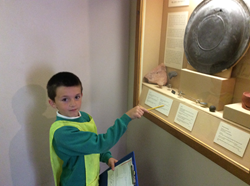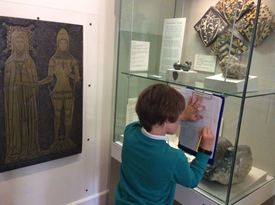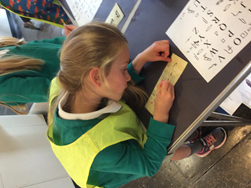 We had lunch, and then we were able to handle some ancient Egyptian artefacts just like real archaeologists. We discussed the mummification process and then mummified one of the class! Can you guess who our mummy is?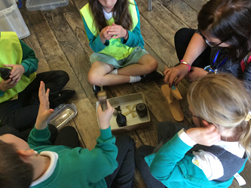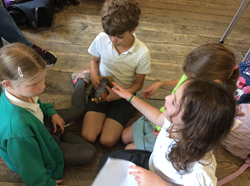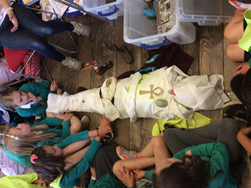 Finally, we created our own scarab beetles just like the Ancient Egyptian ones we had examined earlier.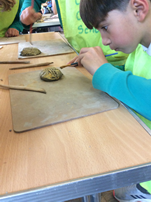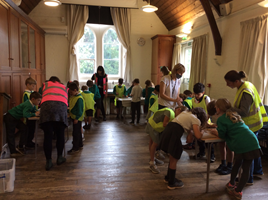 We finished off the week with Sports Day! The weather was beautiful and all the children loved being together as a whole school for the first time this year. We cheered on all our friends from all the different year groups and the team spirit was such a fabulous thing to see. We were lucky enough to have a professional photographer come into school to take shots of the children which will be put onto the website but for now, here is Ospreys Class after we have tried our best in all of our races.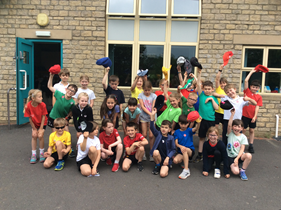 25.06.21
Today has been our last day of Forest Schools with Mr Summers. We had a wonderful time designing homes for the residents of our forest schools area. We worked well, both independently and in teams, to build homes that were thoughtful towards our animal friends. Here are some of our creations: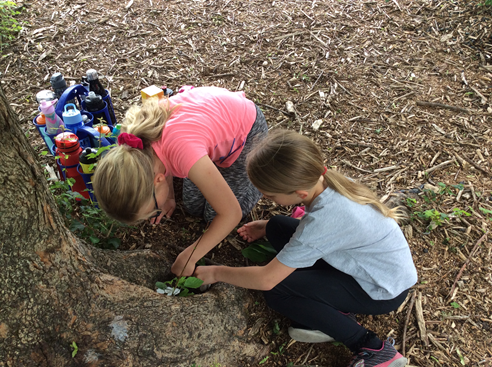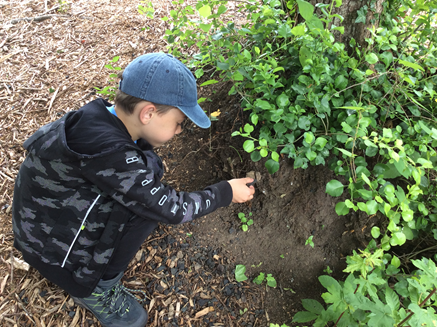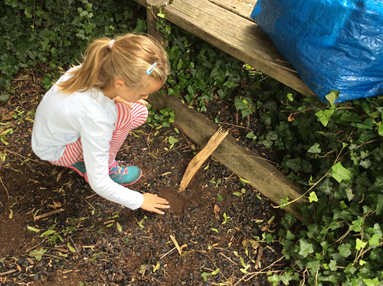 Next week we will be starting a project called 'Healthy Me'. We will be learning about how to stay healthy, and how our bodies change as we get older. This will include learning about puberty and the reproductive system. Please see the 'Our Curriculum' tab for the programme of study. Any questions please just send me an email.
11.06.21
This week has been all about Ancient Egypt! We began on Monday, finding out where and when Ancient Egypt was. This built on our Geography topic from last term on Africa.
On Tuesday, we learned how to write our name in hieroglyphs and discovered all about the mummification process that Ancient Egyptians developed to preserve their dead. Finally, we used the same techniques to each mummify a tomato.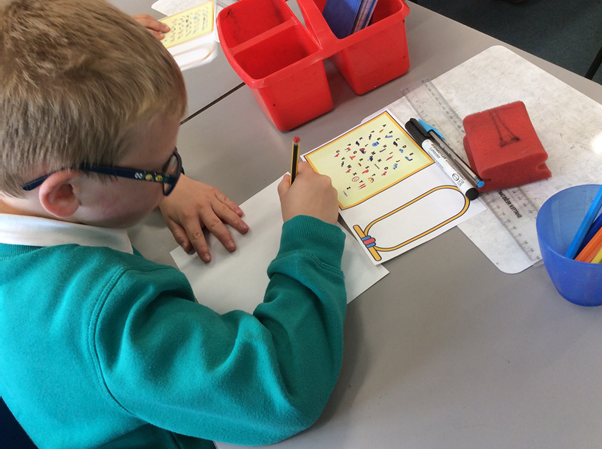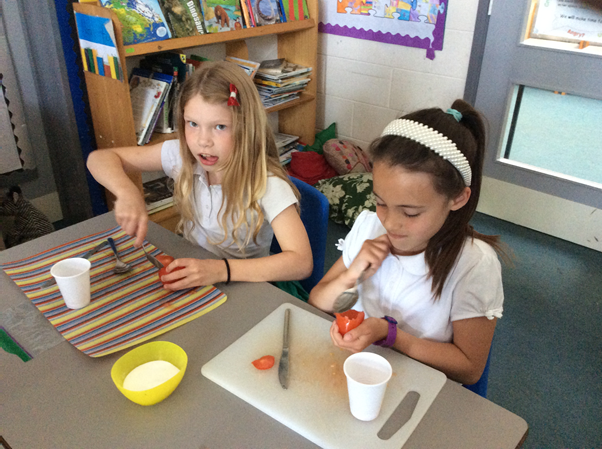 On Wednesday, we had a virtual visit to Bristol museum where we heard about the mystery of Mummy HA7386. We used the clues given to us by Mrs H and came up with our own theories about how the person died and the circumstances of their mummification and burial.We have learned so much already and are really looking forward to finding out more during the rest of the term.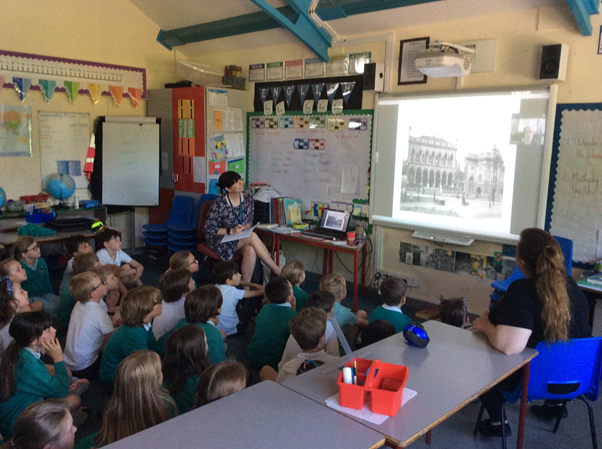 29.05.21
We ended our science investigation into magnets this week. We each used the invisible power of magnetic force to make our own magnet game. Once we had created our games, we let our partners play them and review how well we did.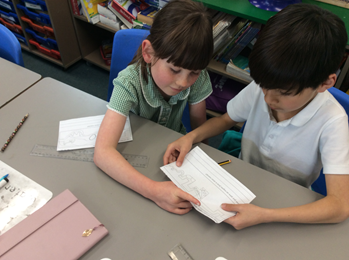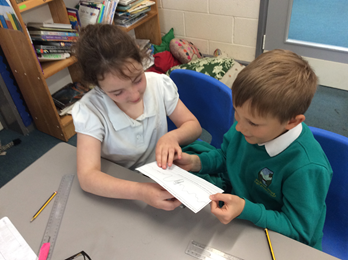 21.05.21
We had our first Forest School session today. It was great fun despite the wind and rain! We made hot chocolate, in a Kelly Kettle, over the open fire. It was delicious! We also created our own nature art using resources we found in the local environment. Finally, we used the hand-drills to bore a hole in pieces of wood and threaded them onto wool to make necklaces.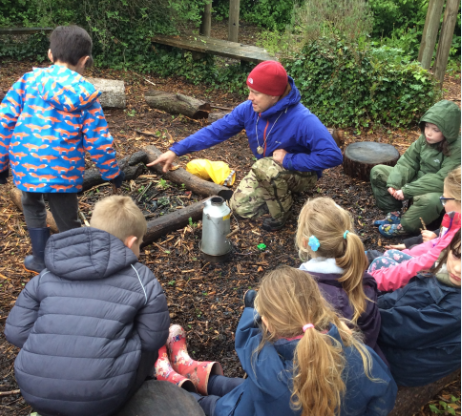 14.04.21
In Geography this week, we investigated why the white lions of Timbavati are so suited to their habitat. We talked about the importance of camouflage for animals including rhinos, leopards and lions. In science, we are continuing our enquiries into magnets. We learned all about the poles of a magnet and how this effects can impact how magnets behave when placed next to each other. Finally, we tested our knowledge by each becoming either a north or south pole and running around the playground. When the whistle blew, we had to look at the person nearest to us and check to see if we were attracted to each other or if we repelled. It was great fun and in the end all the poles were attracted together in a long line.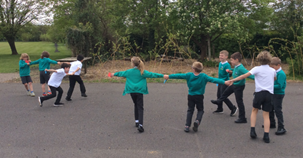 07.04.21
Our investigation into forces continued this week when we looked at the power of magnets! We were able to see the invisible magnetic field by sprinkling iron filings onto white paper and seeing how they reacted when a magnet was held under the paper. We then made paper clips move without touching them by bringing magnets close and seeing them get pulled towards the magnet.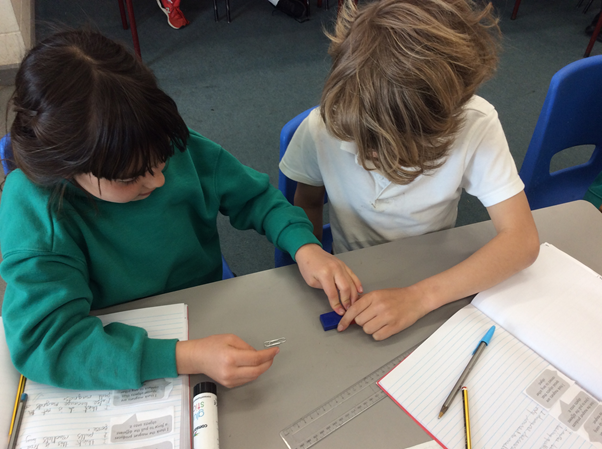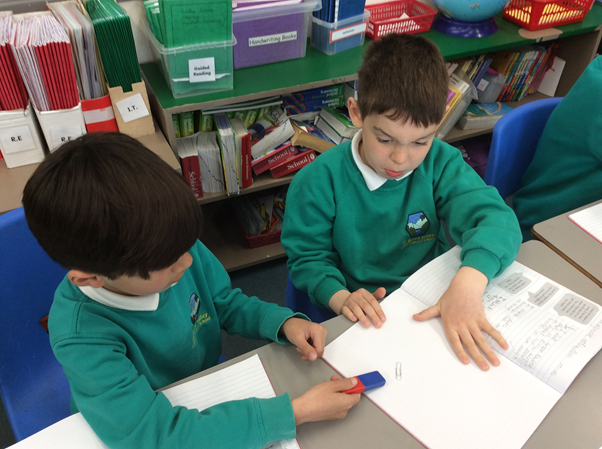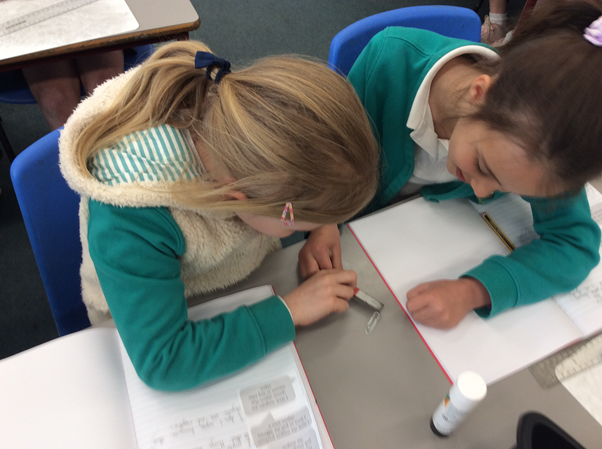 We were also lucky enough to have a visit from the ladies of Chippenham Sports Partnership this week who gave us some fun orienteering activities to play. We had to find pictures of animals hidden on our school field. On each picture was a letter. Once we had found them all, we had to work out the word that the letters spelled - it was By Brook Valley! Finally, we made a picture from objects by using a code set out in a key. This linked to our geography map work where we looked at the OS map symbols and worked out what they represented.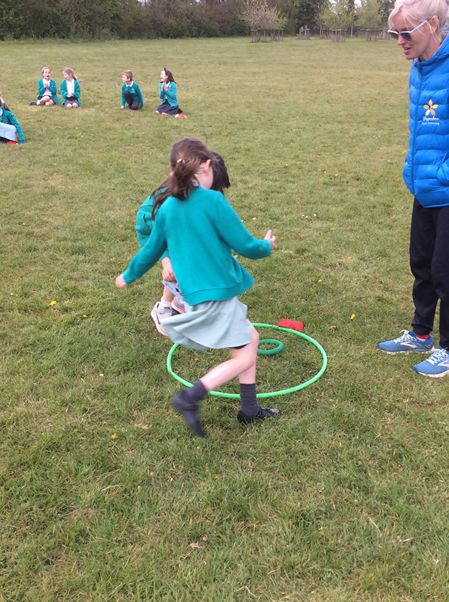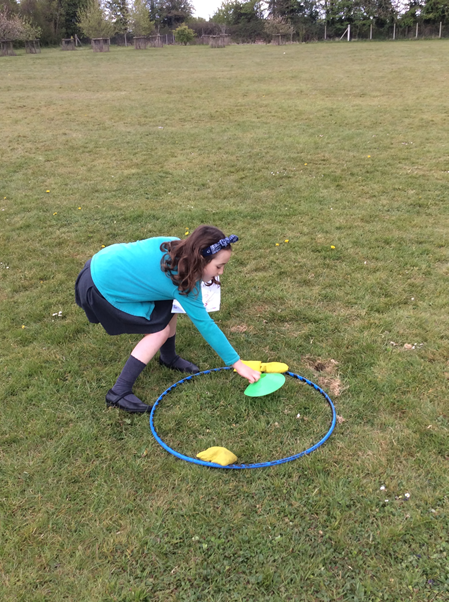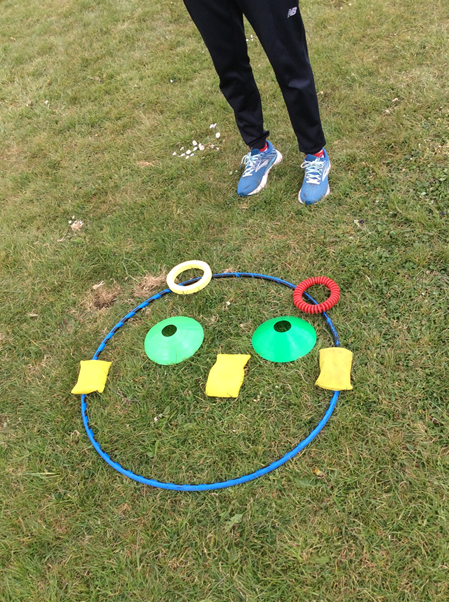 30.04.21
In science this week, we investigated the friction levels of different materials to see which ones would make the best surface for a Hot Wheel track. We found that tin foil had the lowest friction and as a result the car went really far. The worst performing surface was sandpaper because it had high friction levels and the car stopped quickly.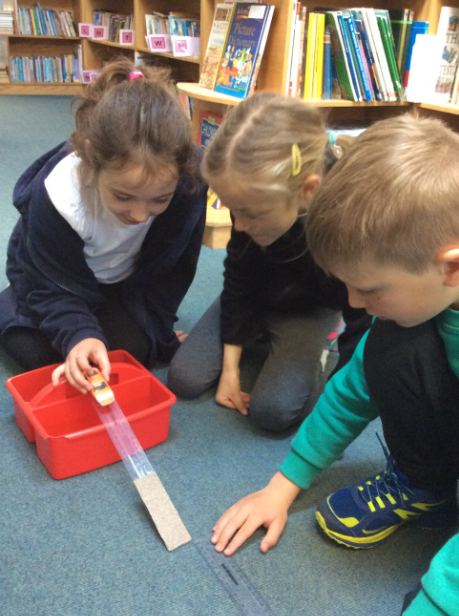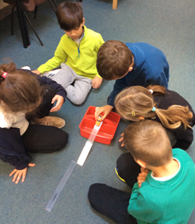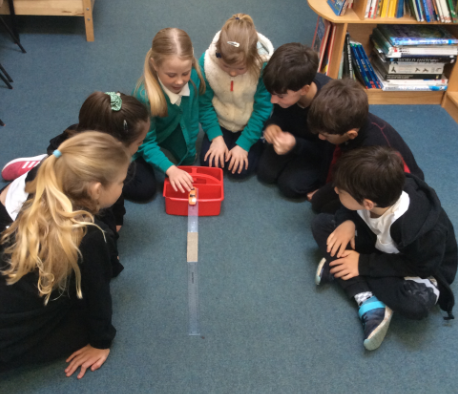 26.04.21
Today we used the iPads to explore a new resource we have subscribed to at By Brook Valley School. It is called EdShed, and it has lots of maths and spelling games to help us learn. Everyone in class has been given their log-in details and these have been stuck in their reading records, so please have a go at home and see all the ways this site can help with learning.

24.04.21
It is our first week back, and we have become fully immersed in our Africa topic already! On Monday, we challenged our perceptions of Africa by looking at different images and discussing if they could be of Africa or not. We then had an African drumming workshop in the school hall on Tuesday. It was so much fun and even the people working in the doctors' surgery could hear and enjoy our rhythms. Finally, we examined the wide variety of food produced in the continent of Africa and tasted a selection of them.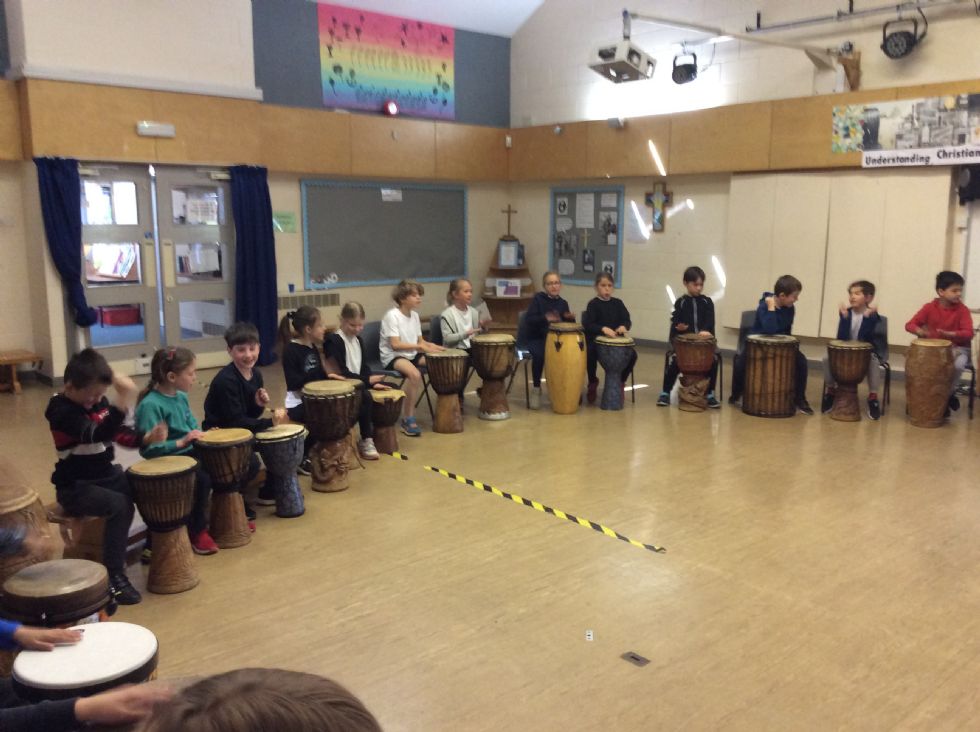 19.03.21
Ospreys Class have been thinking about why Christians call the day Jesus died 'Good Friday'. We have learned all about the events that happened during Holy Week and had lots of questions that we really wanted answers to! Luckily, Reverend Anjali visited us and was able to help us understand more deeply. We all learned so much and are really grateful to Reverend Anjali for explaining things so clearly.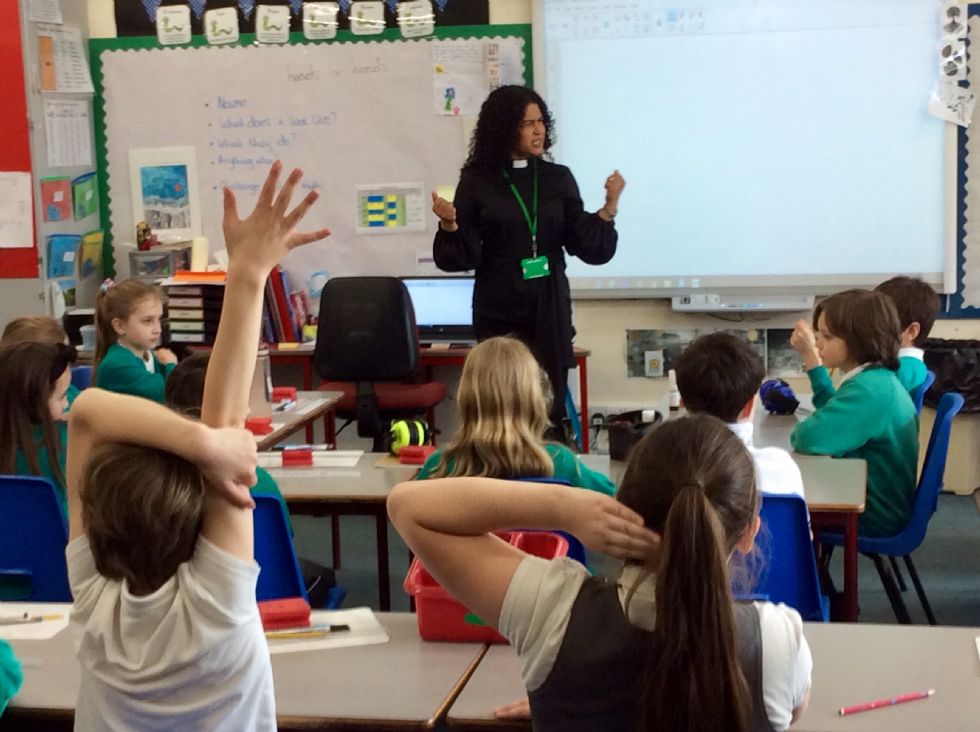 12.03.21
We celebrated World Book Day at By Brook Valley School today. Ospreys Class looked amazing in their costumes. We took turns to explain why we had chosen our characters and why we recommend the books they came from. At the end of the day, all the classes linked up via Teams, so we could look at all the other fantastic costumes from the other classes.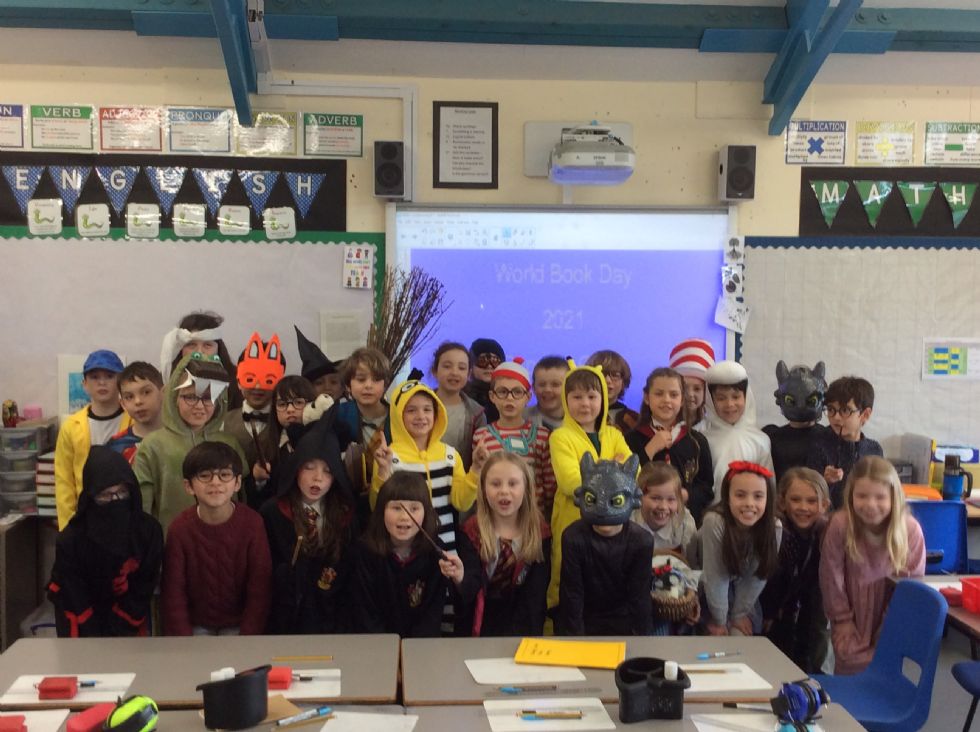 We have a Multi-skills event on Friday 27th November. All pupils will need to come to school in PE kit that day.
Thank you,
Mrs Whiston
20.11.20
We have learned about the three different types of natural rock: sedimentary, igneous and metamorphic. Fossils are found in sedimentary rock and we have been finding all about how fossils are made.
We had our Diwali dance workshop this week. The dance we learned told the story of Rama and Sita. Our favourite move was The Peacock!
In PE was are having lots of fun doing the hand jive. It is very quick and we have to make sure we keep to the beat of the music.
By Meg and Chloe
06.11.20
Our first week back after half term has been really busy! In maths we have been adding and subtracting 3-digit numbers. In science we are finding out about different types of rock and how they are made. In English our book is called The Pebble In My Pocket and in Geography we are talking about mountains. In French we are counting up to 31 so we can say when our birthday is and tell people the date.
By Emilie & George
On 13th of November it is Children in Need and, to join in with this great cause, pupils can come to school in their own clothes for a £1 donation. The theme is spots and stripes.
25.09.20
We have been learning how to play the drums in music. It is great fun! In PSHE, we have drawn pictures of our nightmare school and then our dream school. Mrs Whiston was scared of my nightmare school!
By Bonnie & Theo
18.09.20
This week in English we are imagining we are part of Shackleton's crew. We have used our learning about conjunctions in our diary entries. In RE we have discovered the main Hindu Gods and are learning about the main Hindu beliefs. The artist we are focusing on this term is Georgia O'Keeffe and by the end of the term we will have our own painting in her style.
We can now start a conversation in French and tell people our names and ask how people are feeling. In PE, we are learning how to play hockey safely. Controlling the ball is quite tricky!
We love the fact we are back in school with our friends!
By Bethany & Charlie P
11.09.20
Our English book is teaching us all about Shackleton's journey to Antarctica. We are learning lots of facts about the trip and what it is like to go to Antarctica. The artist we looked at this week was Georgia O'Keeffe. We saw some of her work and then draw our own picture based on her art. We talked about the different ways we can say 'hello' in French and how it changes throughout the day.
We are happy to be back in class with our friends.
By Jai & Esmai